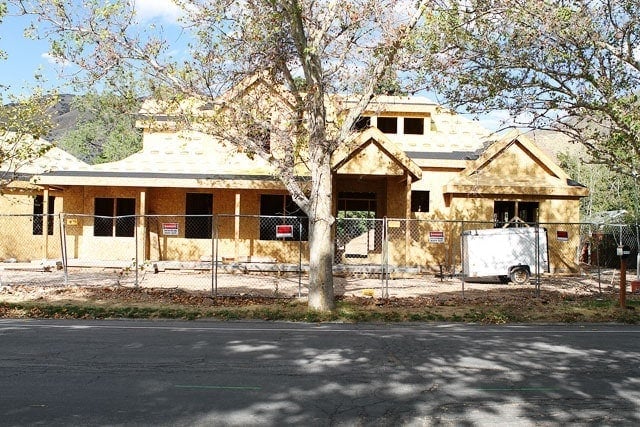 Our house is framed and we are soooooo excited!
We've spent many, many months looking at our house plans on paper, but the plans never seemed real to me. I am a visual person and the plans just looked like a bunch of lines. I had a hard time visualizing what our house was going to look like. Josh had to keep reassuring me that it was going to look good:) He was right, because I LOVE our house! It turned out even better than I was expecting and it is only framed. I can't wait until it is all finished:)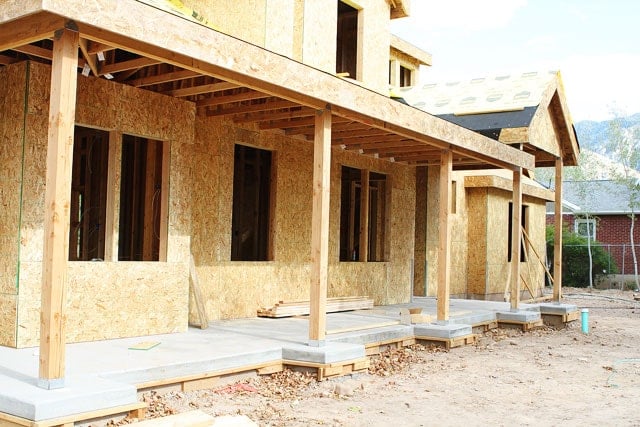 During the framing process, we visited our property almost every day. The boys loved watching the workers and loved seeing each part of the house be built. It felt like every day was Christmas morning. Every day there was a new surprise. I had a hard time sleeping because I was so excited. I would wake up in the middle of the night thinking about the house. Josh would find me looking at my house boards on Pinterest and tell me to go back to bed:)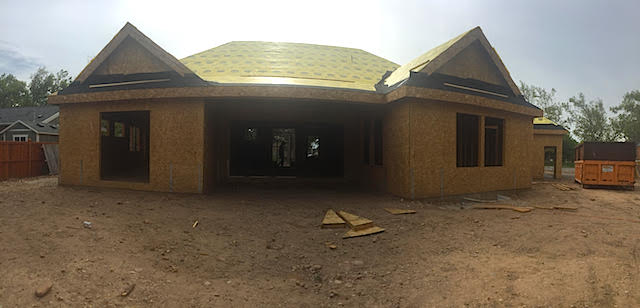 We still go up to the house almost every day. We even put camping chairs in our future living room. We sit and pretend we are watching football…ha!
Now, they are working on plumbing, electrical, and the roof. Our home builder warned us that this stage isn't as exciting because it will look like nothing is happening on the outside, but we are still excited. We like watching each stage of the project.
We will do another update when the windows are in! In the meantime, we will be busy picking out tile, countertops, flooring, doors, hardware, etc. So many decisions! You can follow me on snapchat for behind the scenes videos. My username is twopeasandpod!
Have a great weekend!