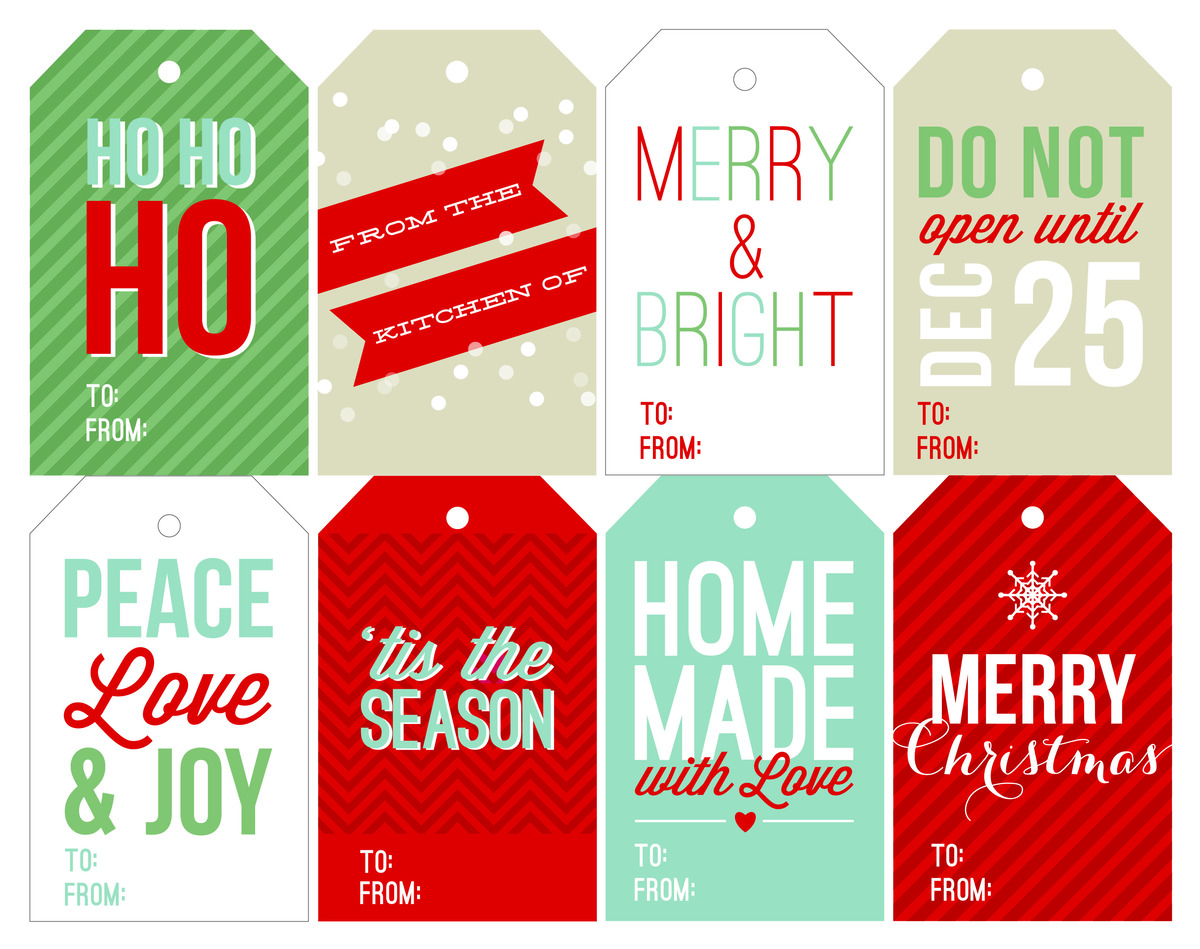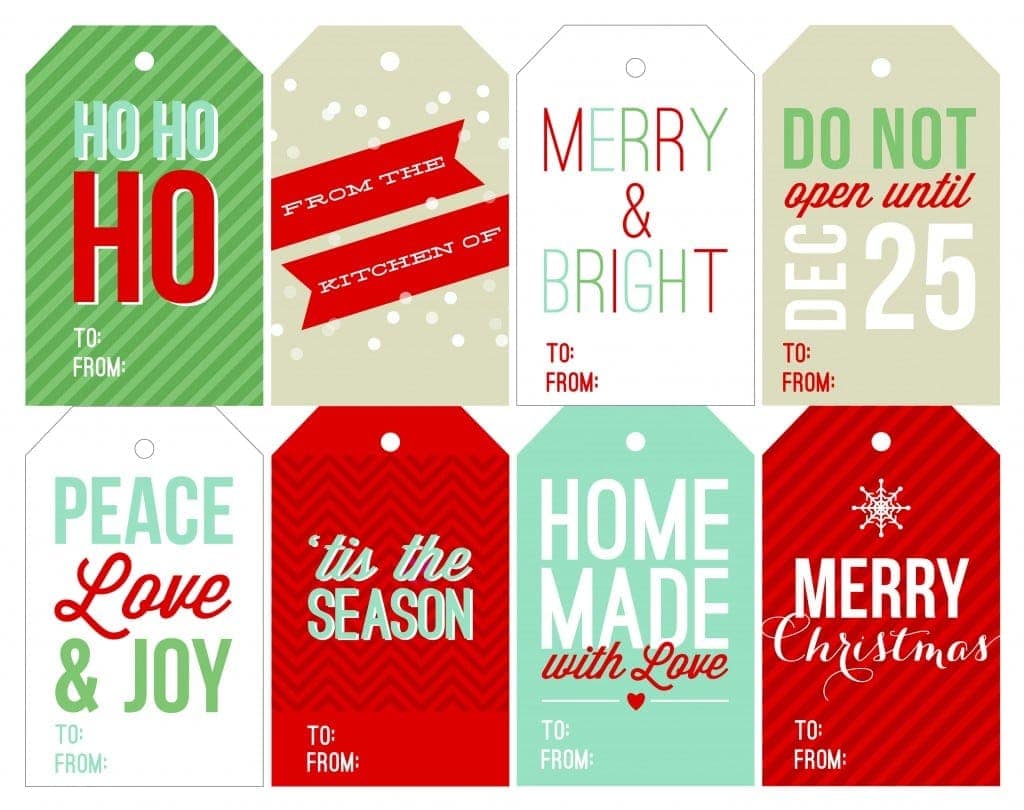 We hope you all had a very happy and delicious Thanksgiving. I am still full and probably will be for another month. Don't worry, I will make room for leftovers today and I see a lot of Christmas cookies in my near future!
Speaking of Christmas cookies, today we have a fun FREE holiday printable for you! We know you will all start baking up a storm soon and we hope you will share those goodies with your family and friends! To help make your homemade gifts special, we are providing you with FREE holiday gift tags! You can use them for your homemade treats…or whatever gifts you want to give this holiday season!
Tis the season for giving!
Download your FREE Holiday Gift Tags Here!
Happy Holidays!