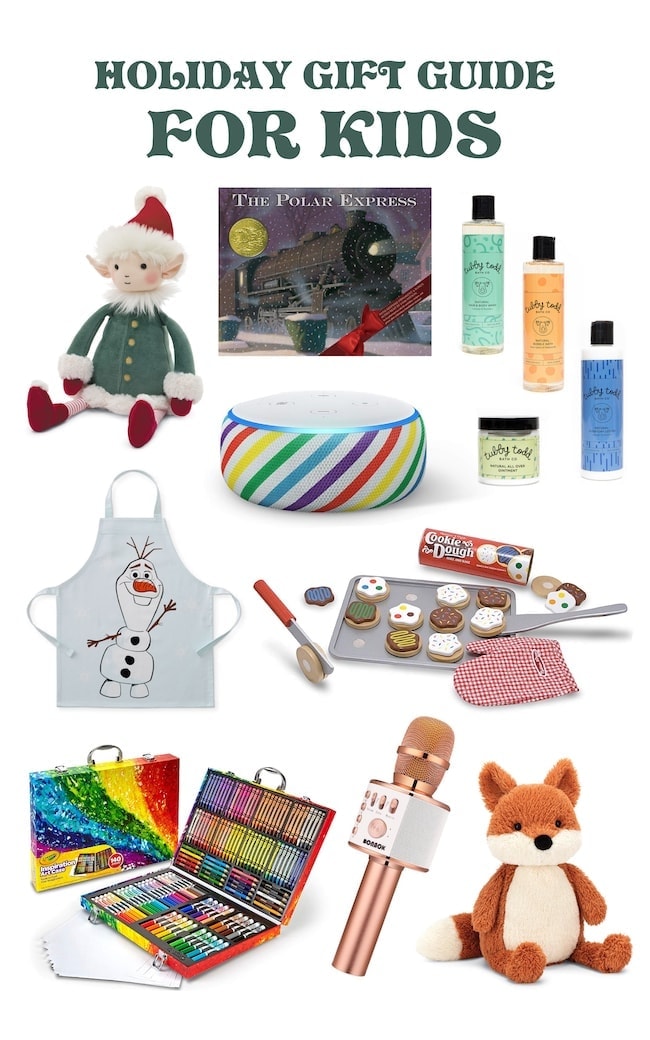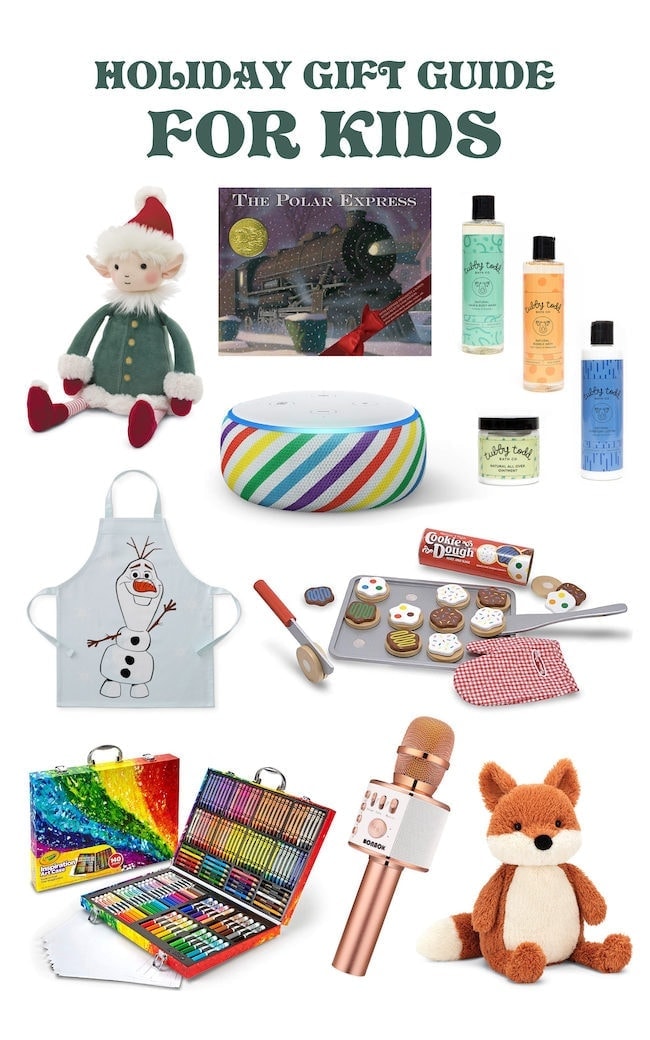 If you need gift ideas for the kiddos, you are in luck because I am sharing my Holiday Gift Guide for kids today! Take a look and hopefully you will find some fun gifts!
Check out my other gift guides:
Gifts
Echo Dot for Kids-kids can ask Alexa to play music, hear stories, call approved friends and family, and explore a world of kid-friendly skills. And it has parental controls!
Karaoke Microphone-I love this one because it is wireless. You connect your phone to bluetooth or cable and use an app. It comes in lots of colors too.
Tubby Todd-our favorite bath products! Love this gift set.
Wooden Cookie Play Set-SO cute!
Toy Story 4-the boys love this movie!
Watch-kids digital sports watch! It's waterproof!
Spider-Man Hooded Towel-this is on Maxwell's list! He loves Spider-Man. More hooded towels here.
Personalized Tool Box-great for little helpers.
Kids Apron-cook with your kids and get them a special apron! Lots of options here!
Books-always a good gift for kids! Caleb is loving this book and Maxwell likes this one! And this is always a Christmas favorite.
Art Set-this set has everything a little artist needs!
Jellycat Stuffed Animals-the softest stuffed animals and so many to choose from!
Spot It-a fun game for the entire family!
Superheros Capes & Masks-fun for playing dress up!
Personalized Basketball Hoop-perfect for shooting hoops indoors!
Frozen 2-anything Frozen 2, you can't go wrong:)
Other Ideas-Gift lessons-music, sports, or cooking! Give a pass to the zoo, museum, aquarium, or ski resort. Gift tickets to a movie, play, magic show, or sporting event. Gift a monthly date night with mom and dad! Gift a surprise trip or staycation!