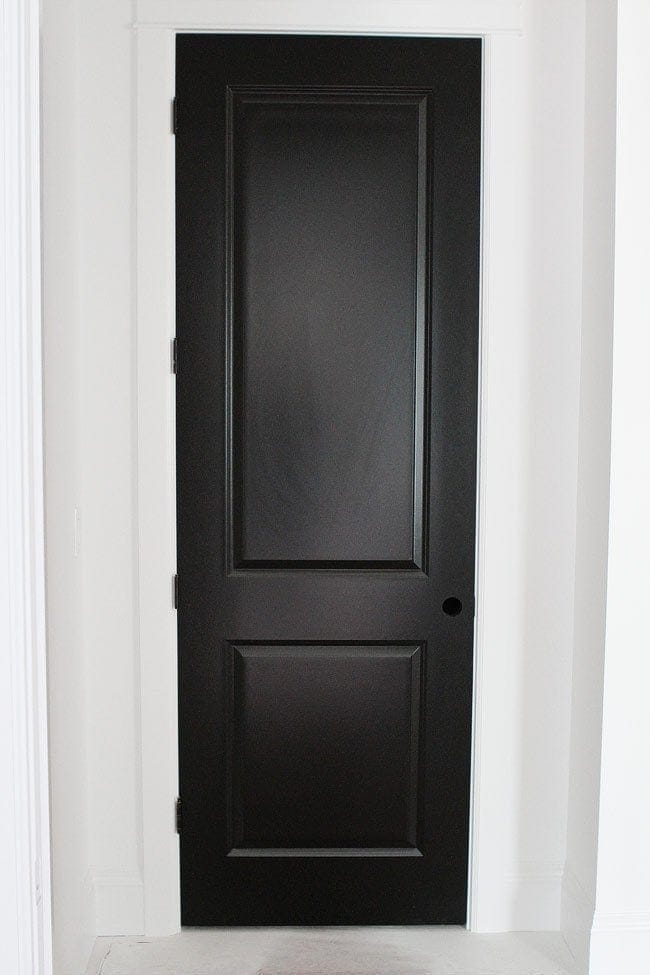 Happy Friday! Today, we are sharing a quick house update. We are getting SO close. We hope to move in in about a month. Eeek!! We can't wait. Things are looking good! Let's go on a little tour!
First of all, look at our gorgeous interior doors. Our builder, Tom, suggested black interior doors for our home and at first I thought he was crazy, but we thought about it and decided to go for it. I am SO glad we did. I LOVE the black doors. They are stunning. FYI-the paint color is Tricorn Black from Sherwin-Williams. It is the perfect black!
The fireplace in our master bedroom is looking good. They will finish the front with a piece of marble soon!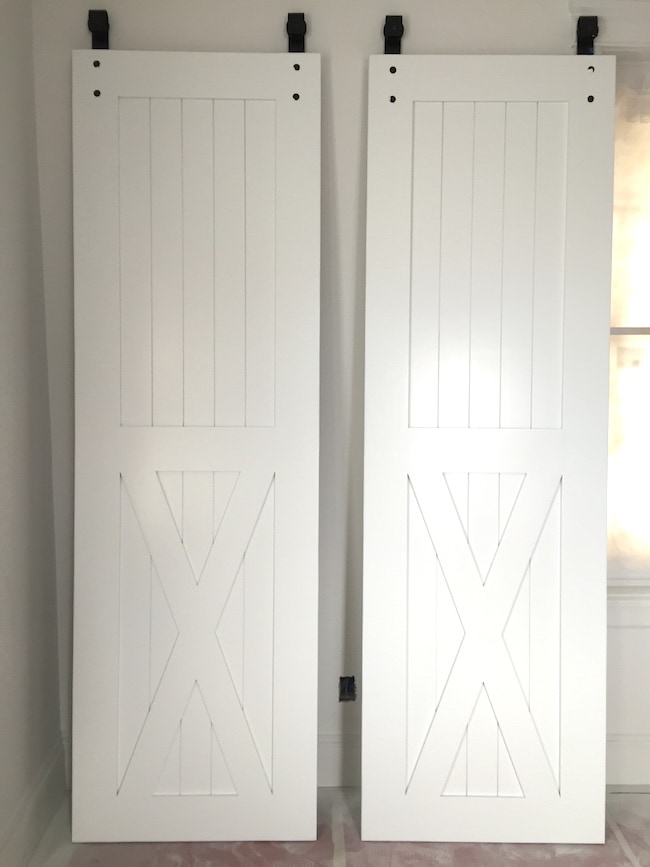 The barn doors are going in our master bathroom! I LOVE them!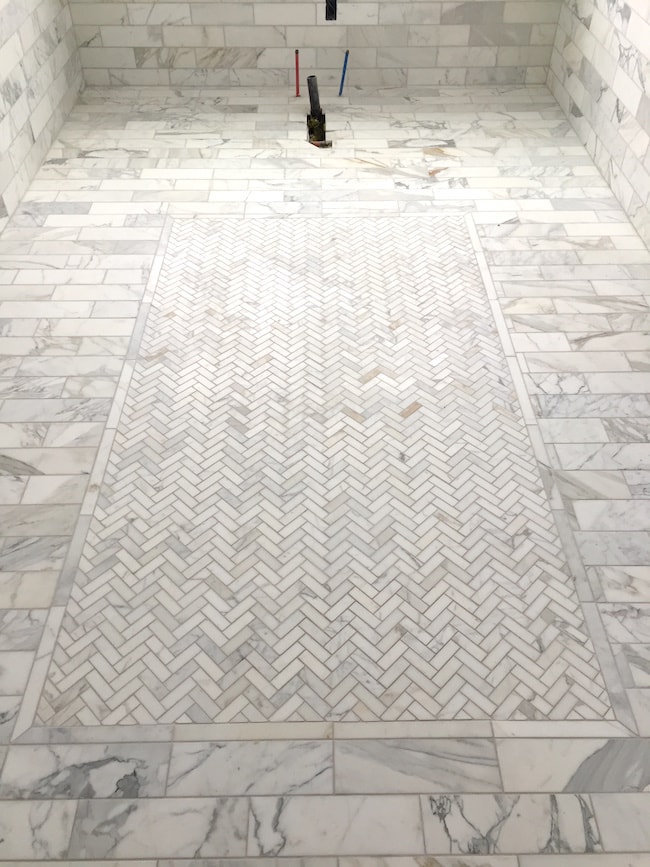 The tile in our master bathroom is gorgeous! Tom had the idea to do a tile rug and it turned out even better than I thought it would. Tom knows his stuff:)
The kitchen is taking shape! I love the ceiling and wood beams. I can't wait to get the cabinets and appliances in:)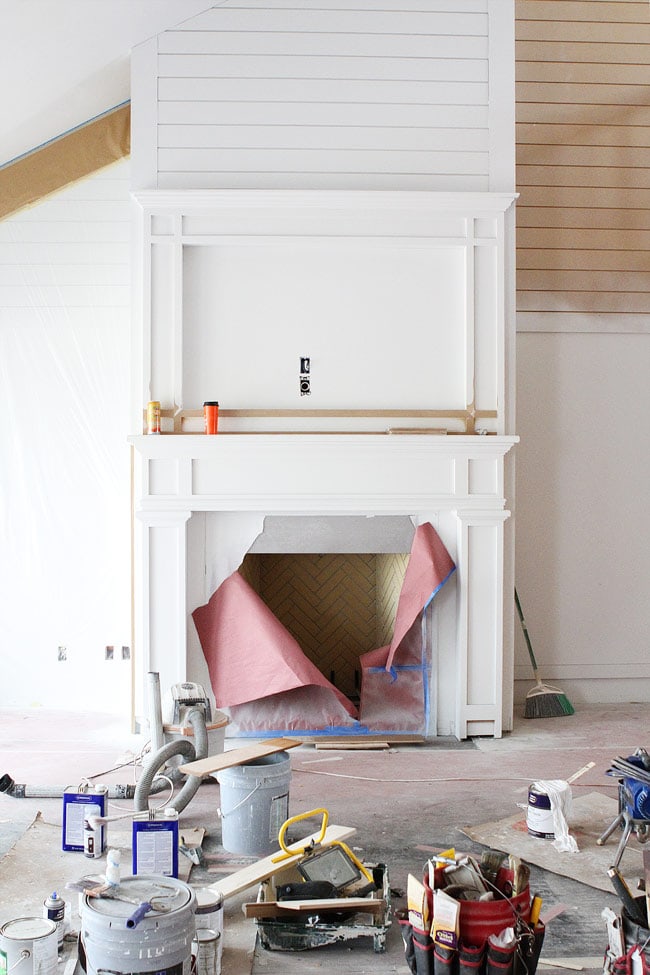 They have been painting the interior of our house for about a month…there is a lot to paint. The shiplap is looking GOOD! The color is Extra White by Sherwin-Williams!
Benjamin Blackwelder Cabinetry is doing the cabinets in our home and I am SUPER excited! Benjamin does amazing work and I can't wait to see all of the cabinets come together. Here is a sneak peak at the mudroom lockers.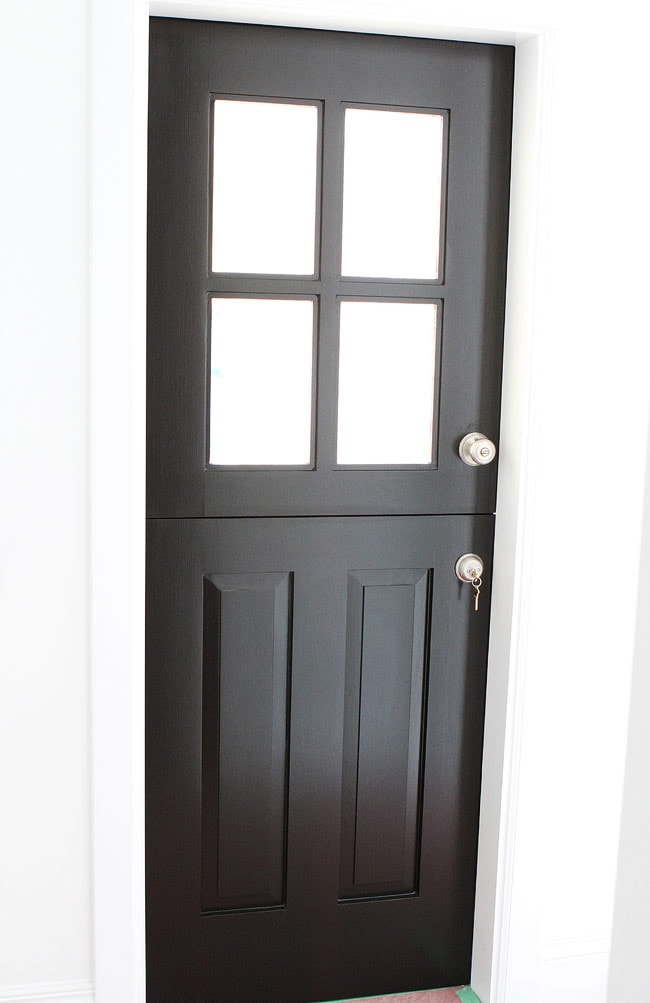 Our Dutch door from Rejuvenation got a pretty paint job!! I love it! Again, the color is Tricorn Black from Sherwin-Williams!
The next couple of weeks are going to be very exciting! We love watching our house come together! We will share more soon! Have a great weekend!
You can read more about our house project here!