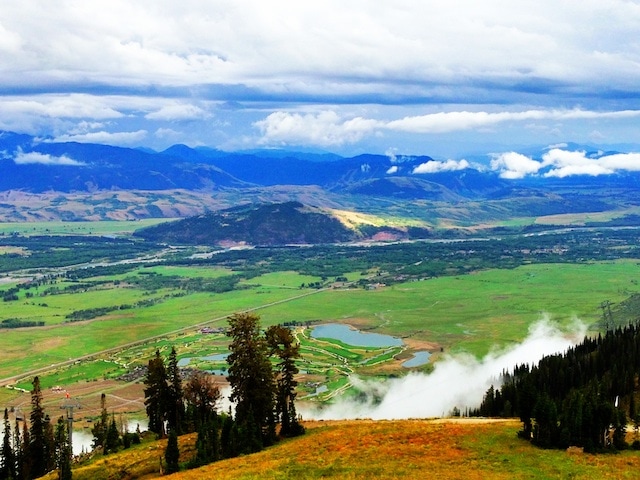 Last week we traveled to Jackson Hole, Wyoming for a little family vacation. It was my first time visiting Jackson Hole and now I am wondering why it has taken me so long to get there. It is only a 4.5 hour drive from Salt Lake City and the drive is gorgeous. I will warn you, this post is a little long because we had so much fun! We have lots to share with you:)
We stayed at the fabulous Four Seasons Resort Jackson Hole, which is in the heart of Teton Village. Our room was very spacious. It had a large living room, guest bathroom, king bedroom, master closet, and a master bathroom.
Lots of room for Caleb to run around!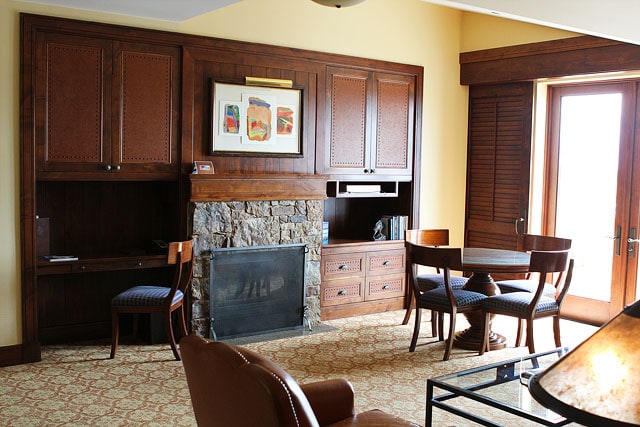 We loved cozying up by the fireplace!
Josh and I took the big bed and we put Caleb in the master closet with his crib. Don't feel sorry for him, the closet was huge! He had his own special room:)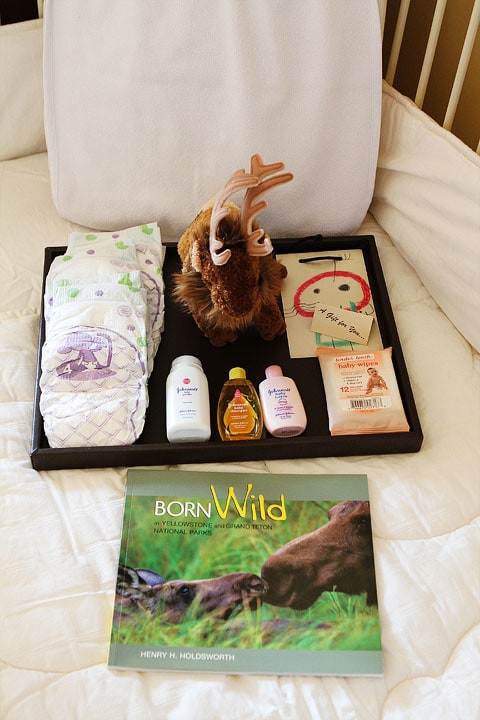 Plus, the Four Seasons provided him with a stuffed Elk and book that he loved!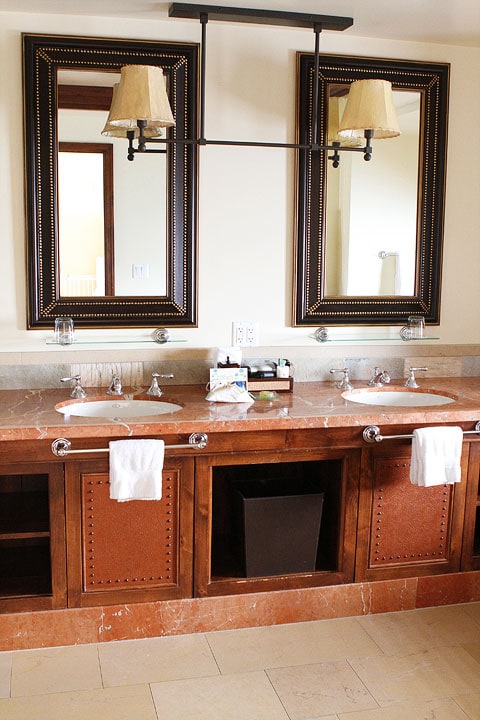 His and hers sinks!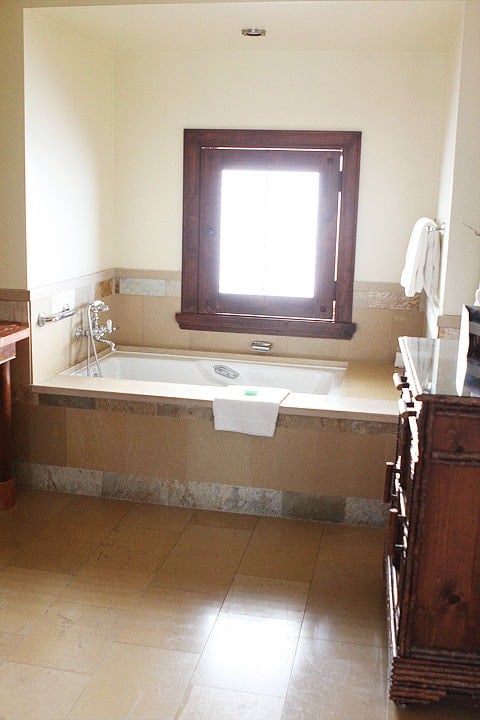 A huge tub, perfect for relaxing…and for splashing. Caleb loved bath time:)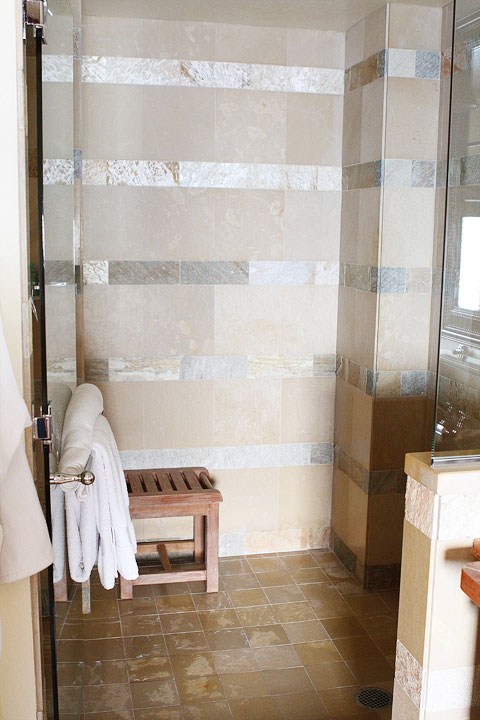 Our room also had a walk-in shower!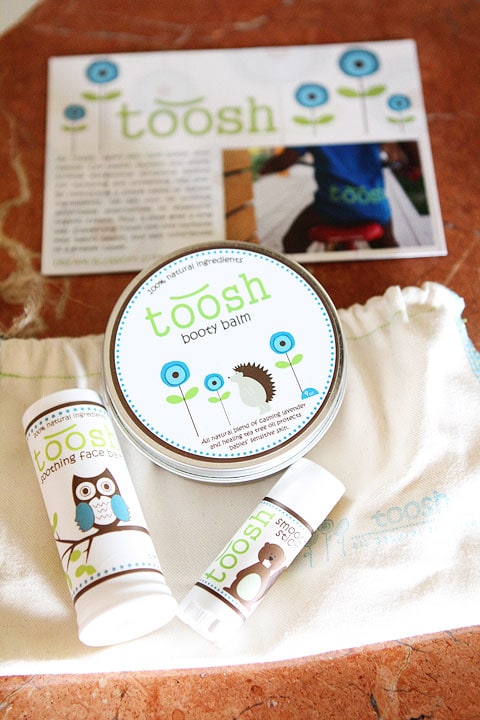 And check out the all natural skin care products from Toosh that were in our room for Caleb. The packaging is adorable and the products are fabulous! So happy I found Toosh!
Our room also had a private balcony with a stunning view!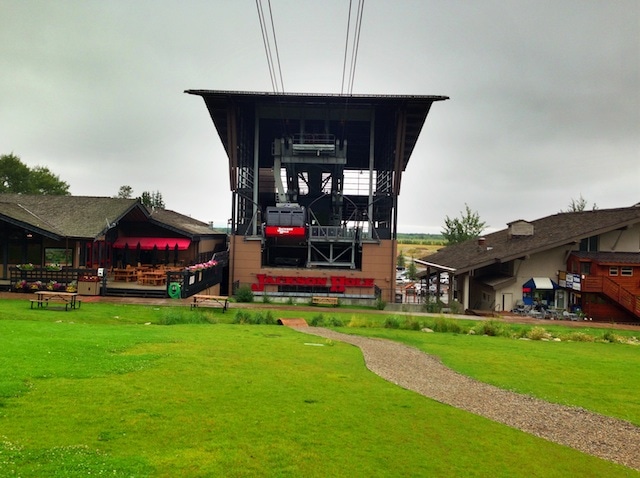 The first day we rode the Jackson Hole Tram up Rendezvous Mountain. Caleb kept yelling "ride the tram." I am glad he isn't afraid of heights because the Tram glides 4,139 vertical feet from Teton Village.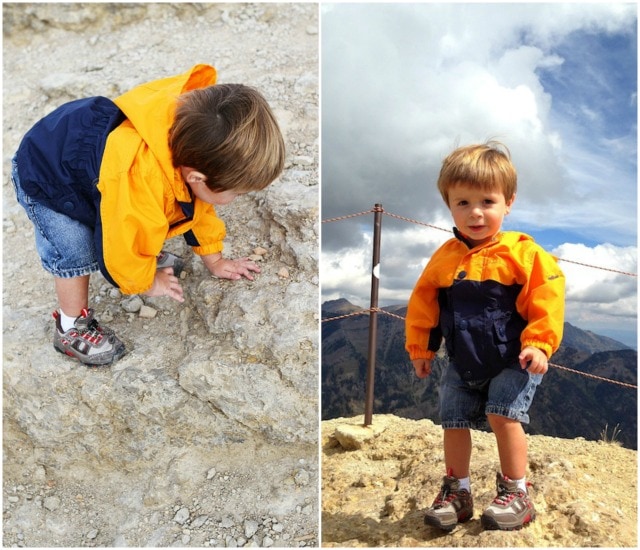 When we got to the top Caleb wanted to climb the mountain. He is an adventurous little dude! He was the king of the mountain!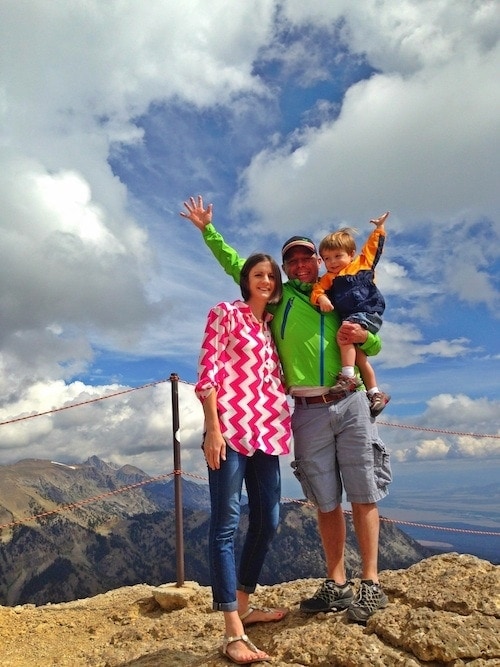 We all made it to the top!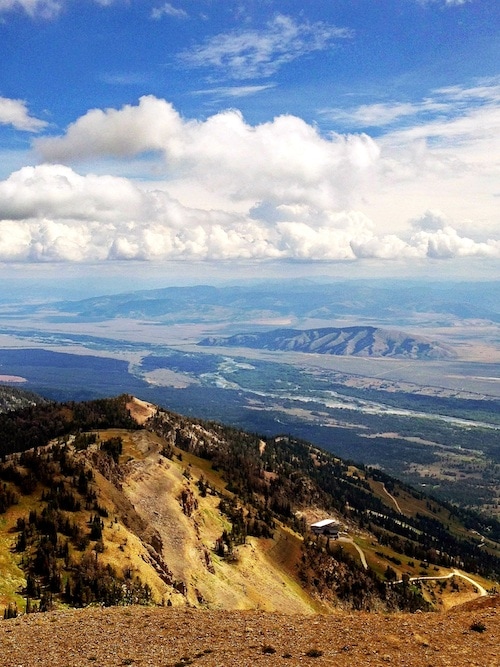 Gorgeous view!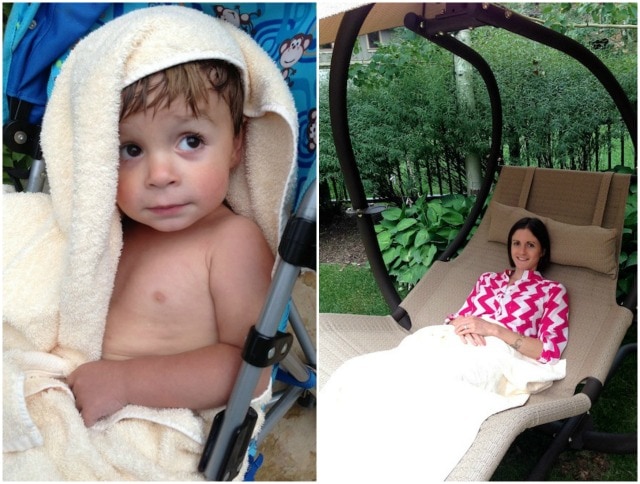 We also spent some quality time at the Four Seasons Jackson Hole pool. Ok, the guys swam and I relaxed in the world's biggest swing! I need one of these swings at my house! It was so relaxing!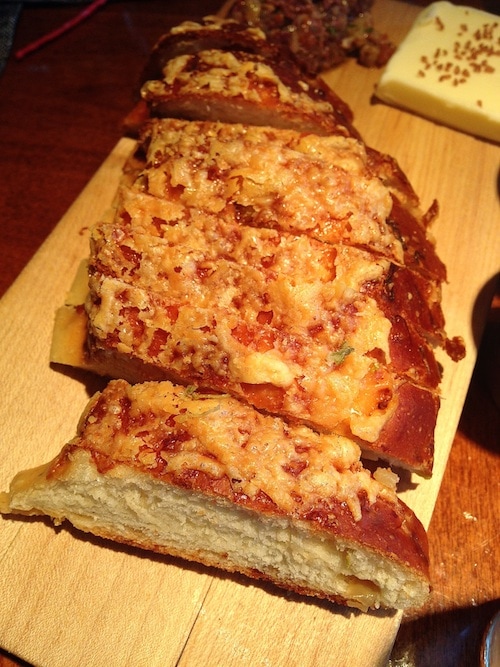 We enjoyed a nice dinner at the Westbank Grill at the resort. Our meal started with a loaf of freshly baked Asiago Sourdough Bread. It was the best asiago bread I have ever tasted. We devoured it! A few other highlights from our meal were the Truffle Sweet Pea Raviolis, Sweet Corn Soup, Hand-Cut Yukon Potato Fries, and the Chocolate Chip Skillet Cookie with Vanilla Ice Cream.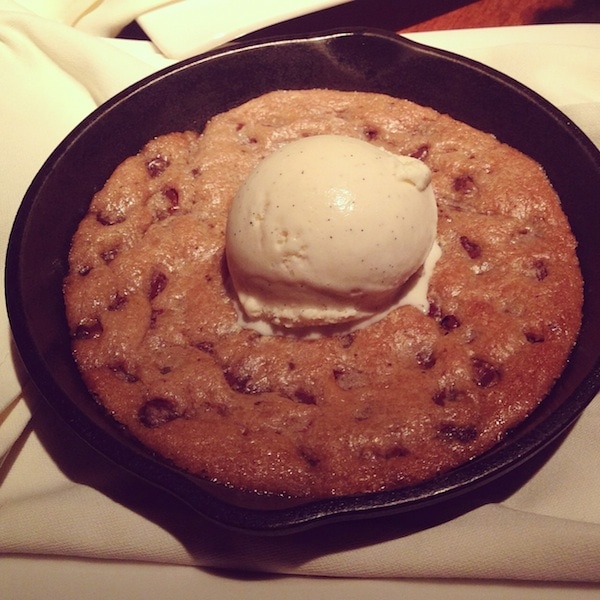 Dessert perfection!
After dinner, we sat by the fire and enjoyed the crisp mountain air.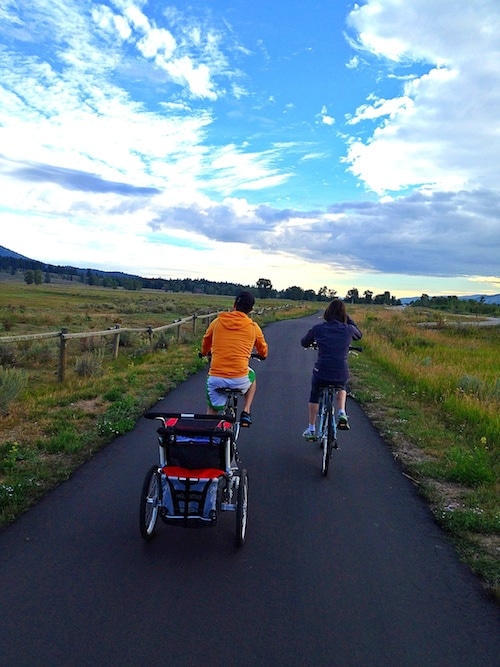 The next morning we checked out bikes from the Four Seasons Base Camp and went on a family bike ride. It was the perfect way to see Jackson Hole. The scenery and fresh mountain air was just what the doctor ordered.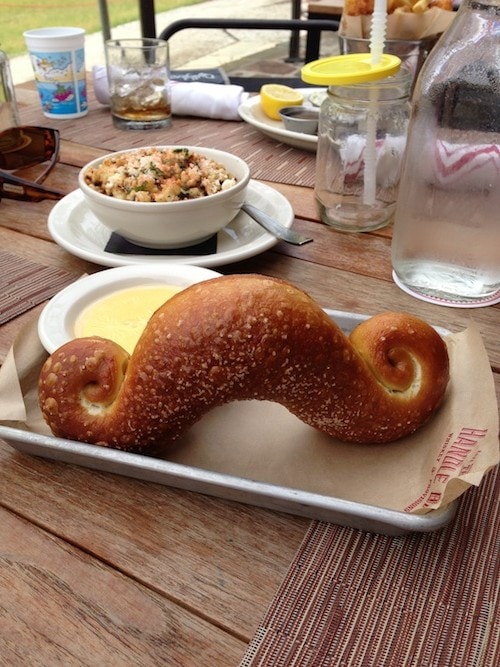 We worked up an appetite on our bike ride, so we went to lunch at The Handle Bar Restaurant at the Four Seasons Jackson Hole. We started with the Handle Bar Mustache Pretzel. Pretty much the coolest pretzel EVER!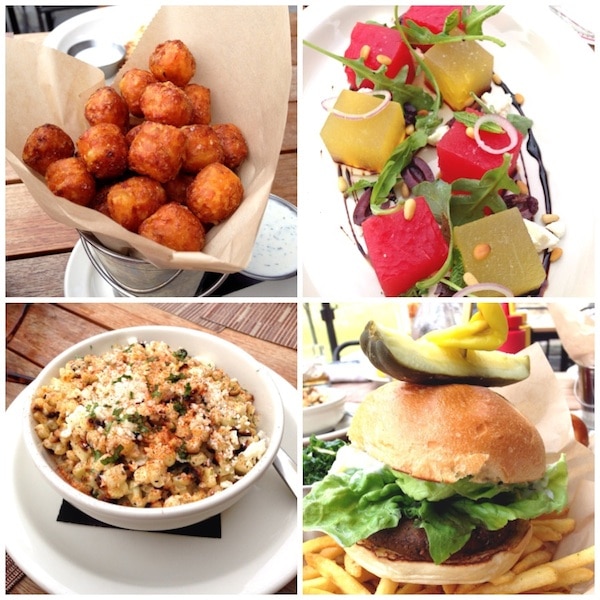 A few other favorites included the Sweet Potato Tots, Watermelon Feta Salad, Charred Corn with Lime Butter, and the Falafel Burger. We didn't leave hungry! Everything was excellent!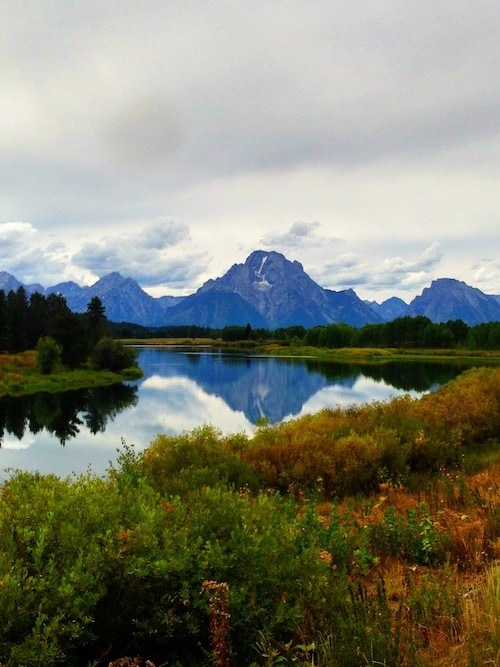 We spent the afternoon at the Grand Teton National Park. We were surrounded by beauty everywhere we looked!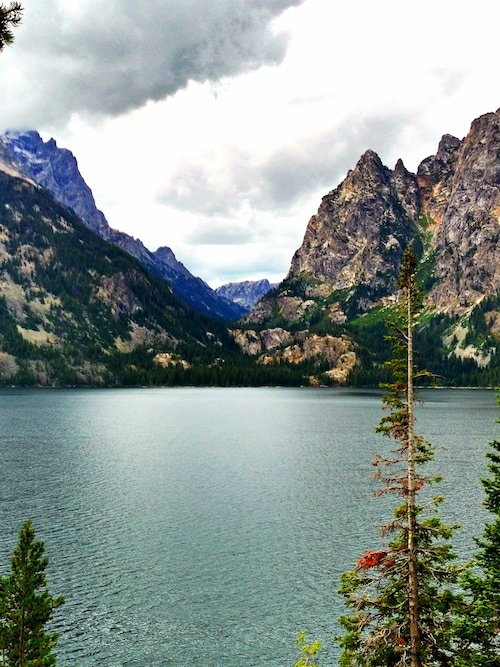 Jenny Lake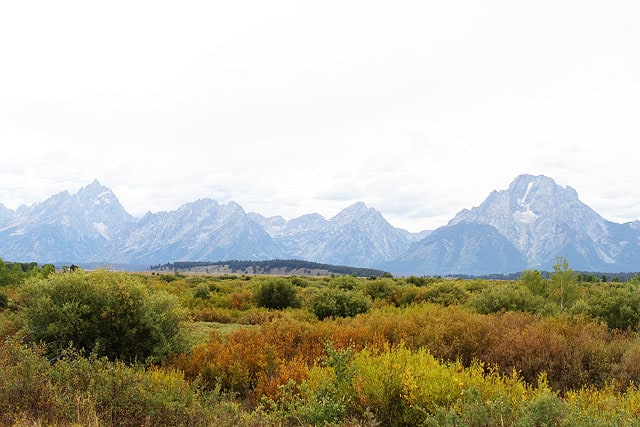 The Tetons are so majestic!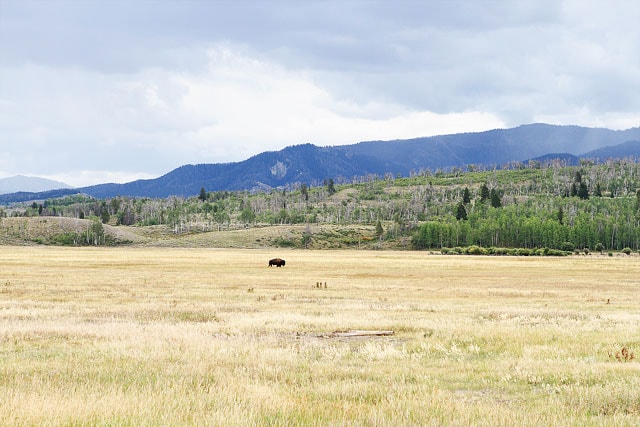 We also saw some bison roaming in the fields! Caleb kept asking to ride the buffalo:)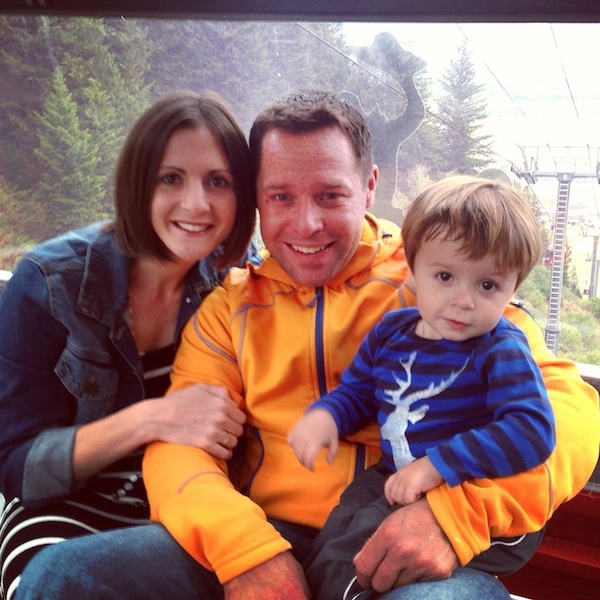 For dinner, we rode up the gondola to eat at Couloir Restaurant.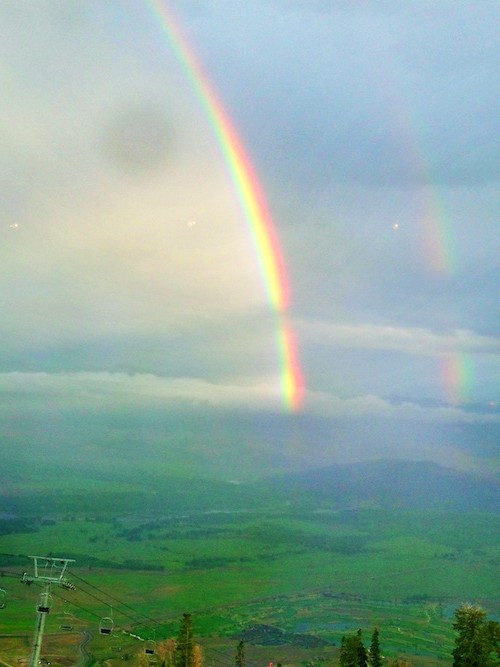 We had the best view! We even saw a double rainbow!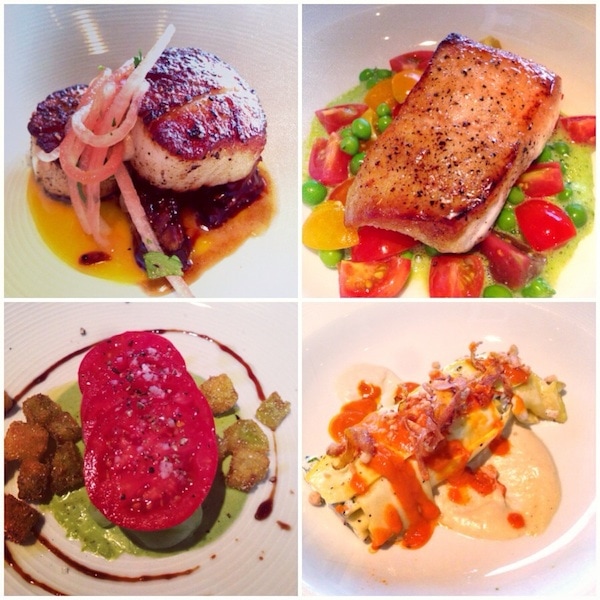 Our meal was superb! Josh loved the scallops and halibut. I enjoyed the tomato salad and squash cannelloni. The service, view, and food were excellent!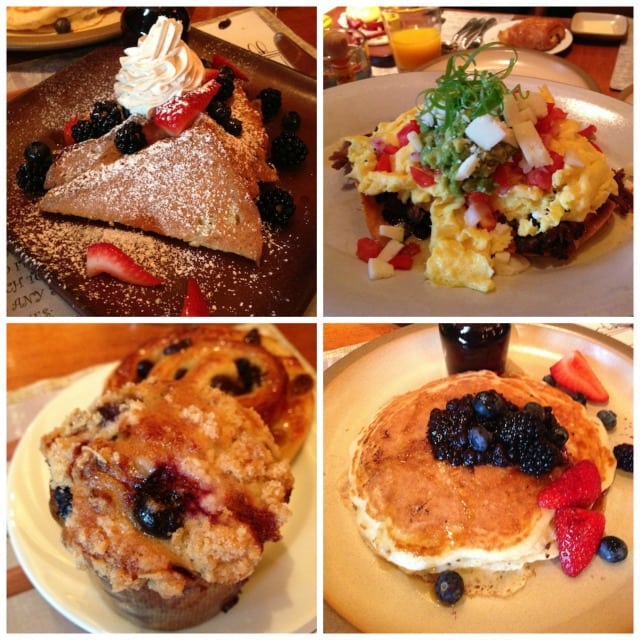 The next morning we went back to the Westbank Grill for breakfast. The menu was too good! We had a hard time deciding what to order. We ended up ordering a few items to share-Brioche French Toast, Huevos Rancheros, Pastry Basket, and Huckleberry and Blueberry Pancakes. Everything was wonderful. I wish I had a stack of pancakes right now!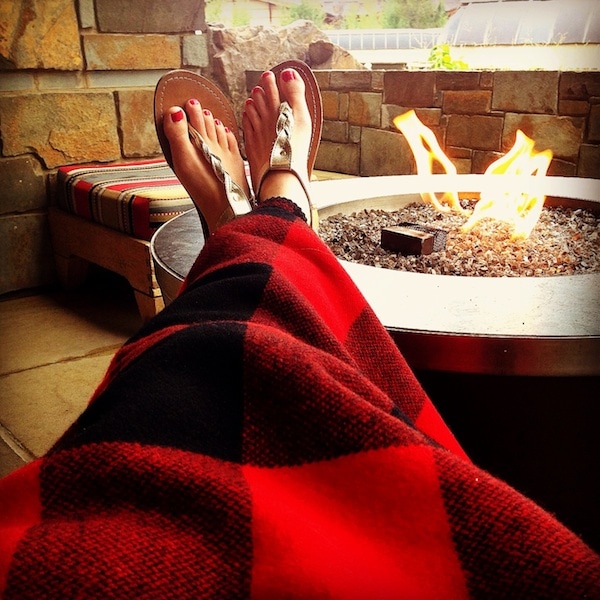 It was a rainy morning so I grabbed a blanket and sat by the fire. So peaceful!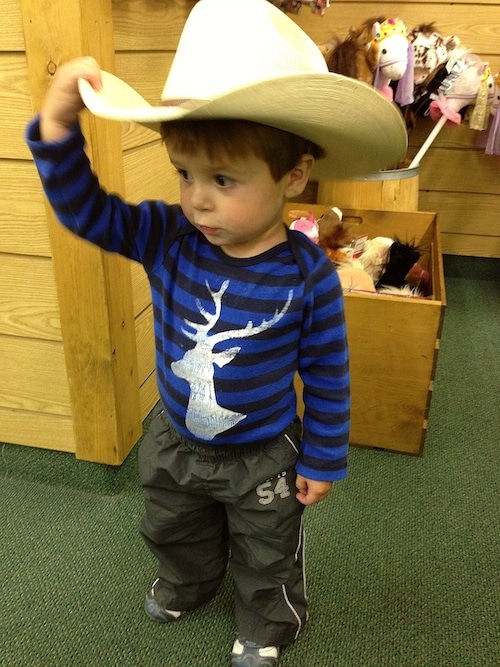 We went into downtown Jackson Hole to do some shopping. We found Caleb a cowboy hat! He's the cutest cowboy I have ever seen:)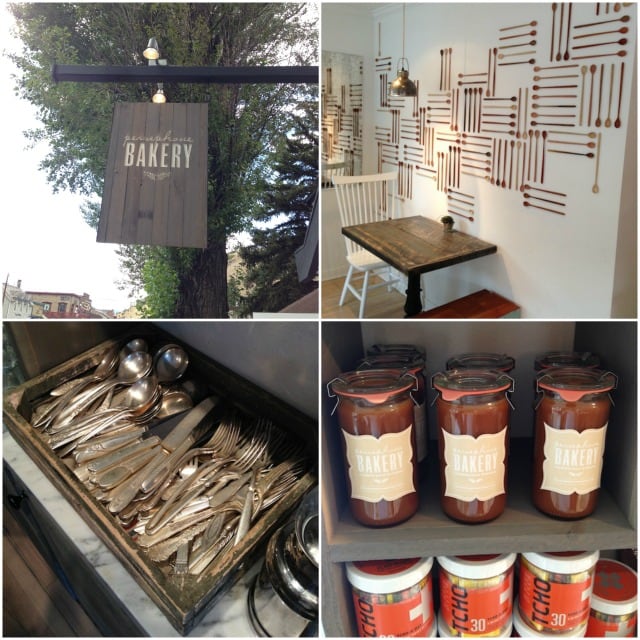 We also stumbled upon Persephone Bakery. I've been to a lot of bakeries, but Persephone Bakery is my new favorite.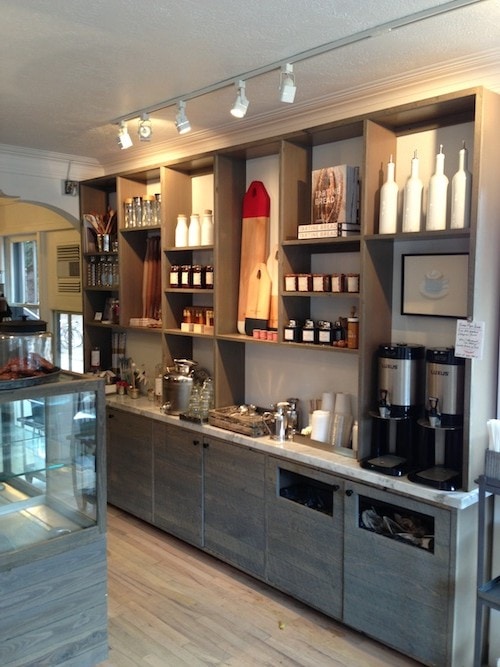 I loved everything about it-the decor, style, and of course the treats!
Check out the Cinnamon Brioche! Heavenly!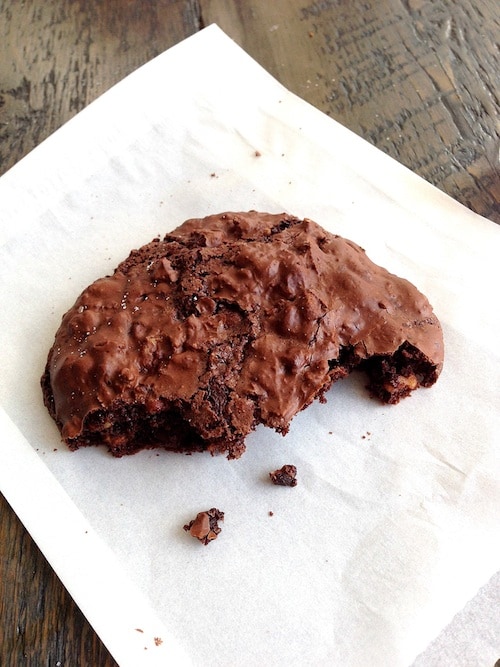 And the Gluten-Free Chocolate Cookie was to die for. I have to create a similar cookie!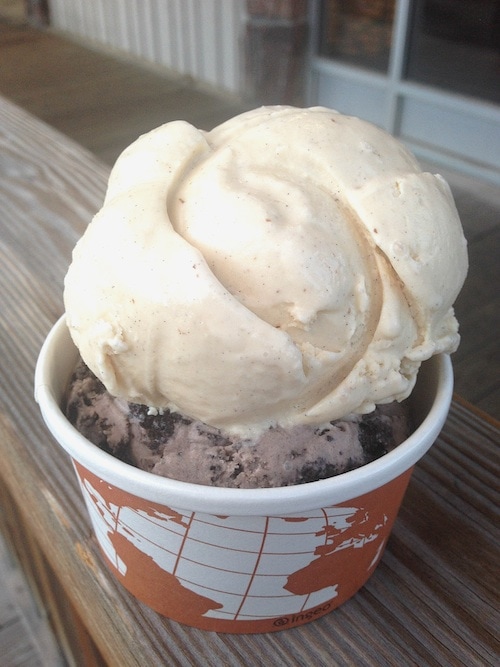 We also found a fun ice cream shop, Moo's Gourmet Ice Cream. I loved the Vanilla Bean and Oreo Cookie!
Jackson Hole is a special place. We had a wonderful time on our vacation and we are already talking about when we can go back!
And stay tuned, Josh hiked the Grand Teton while we were in Jackson and he is going to share his experience soon!
Disclosure: The Four Seasons Resort Jackson Hole hosted us for part of our vacation, but all of our opinions are our own!