This adventure was proudly made possible by Subaru. Find yours today.
I have been snowboarding since I started attending the University of Utah. We are lucky we live so close to such beautiful mountains and the perfect powder. Utah snow really is the best on Earth. We get this incredibly light, fluffy, air filled snow here.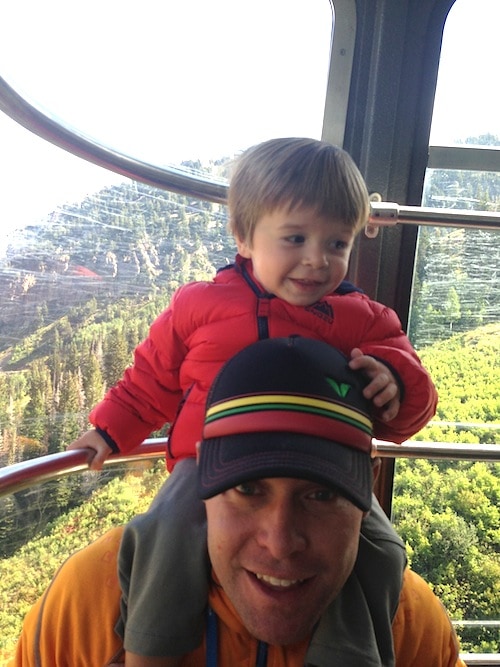 This summer Caleb and I rode the Tram at Snowbird several times in anticipation of ski season. Winter is probably my favorite season and it looks like Caleb takes after his daddy on this one. He has been saying since last year, "Daddy, I want to ski right now." I set out my skis and boots for him in our house and he pretends he is skiing. I can't wait until he is old enough to go with me.
Snowbird has always been one of my favorite resorts. Snowbird is known for their steep terrain and deep snow. I am confident tackling Snowbird on my snowboard, but I just started skiing last year. I took a few ski lessons that helped me pick up the basics and become comfortable on skis. This year I want to be more than comfortable.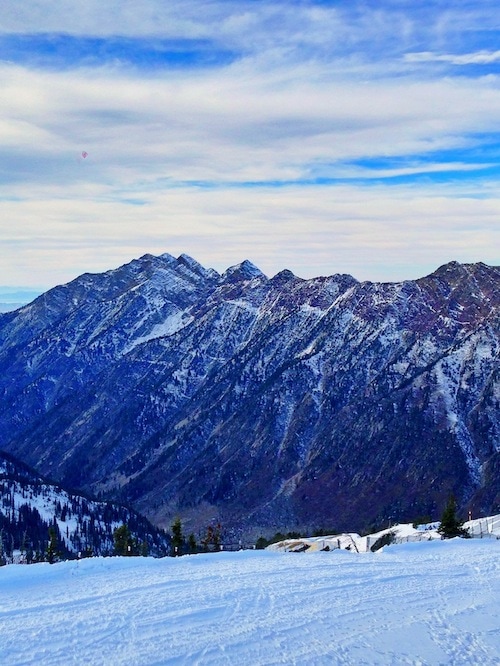 I am looking forward to conquering Snowbird on skis. Subaru reached out to us to participate in their "Adventure Roulette" program. I was excited because our Subaru is the car I rely on to get me to the slopes. Subaru is challenging me to push my boundaries and learn to ski the steep terrain and deep powder Snowbird has to offer.
This year I will be transitioning to a new wider ski , a pair of Wubanger custom skis. I am really stoked to test these skis out. I will be taking a lesson at Snowbird to help me get adjusted to my skis and the mountain. I am excited to join Subaru in this "Adventure Roulette."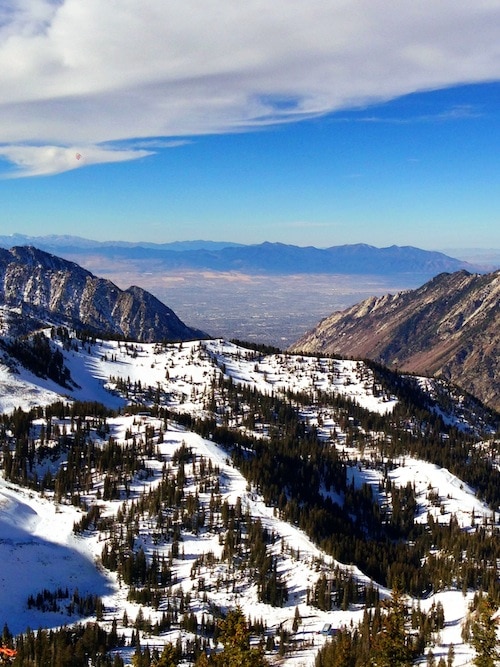 Caleb and I have been doing our daily snow dance because we want more snow! We received some last week, but we want more. I hope we get a HUGE snow storm soon! I am anxious to go skiing!
Stay tuned, I will be sharing a video of my "Adventure Roulette" ski challenge. Until then, here is a great video of Snowbird in the powder. Hopefully, someday I can ski through the powder like this.
Let it Snow! Let it Snow! Let it Snow!
This adventure was proudly made possible by Subaru. Find yours today.