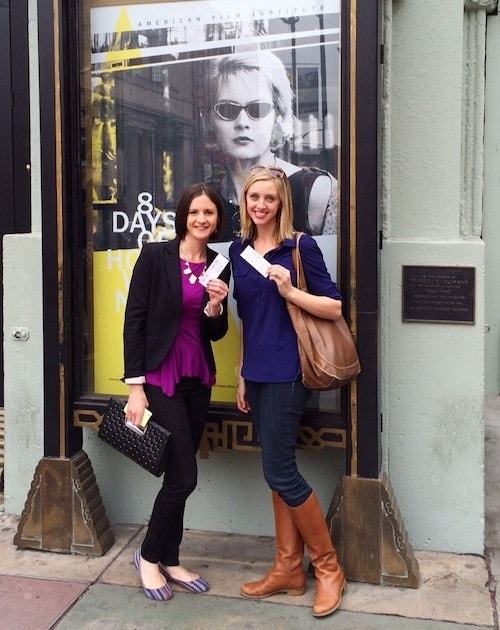 I am not a spontaneous person, at all. I like to have my life planned out months in advance. Well, last week I was spontaneous for the first time in my life. I flew to Los Angeles for the Hollywood premiere of 'Lone Survivor.' Aggh! I still can't believe I did it:)
Let me fill you in on how my crazy trip to Hollywood happened. Most of you know my favorite television show of all time is Friday Night Lights. Best show ever. Most of you also know that I am a little (or a lot) obsessed with Tim Riggins, Taylor Kitsch. Well, I was reading online and saw that Taylor Kitsch went to a Denver Broncos football practice. I was curious to why, so I kept reading and found out he was there to give the team a private screening of his new film, 'Lone Survivor.' I started reading about the film and decided it was a movie I needed to see. Sure, I wanted to see Taylor on the big screen, but I was also interested in the story of Marcus Luttrell. The film is based on the 2005 Navy SEAL mission "Operation Red Wings."
I started reading more about the film and found out it would be premiering in Hollywood at AFI FEST. The tickets were sold out, but they were going to be releasing special tickets throughout the weekend. So all weekend long, I kept AFI FEST's site up and kept trying to get tickets. I refreshed my screen a million times Saturday and Sunday, but wasn't having any luck. Sunday evening I decided to try one more time and guess what? I GOT TWO TICKETS! I was beyond excited. I couldn't believe it!
Since I got the tickets, I had to go…but who would be crazy enough to fly to Hollywood to see a movie premiere on such short notice? I immediately sent my friend Ali a text to see if she would go with me, she is also a big Taylor Kitsch fan:) At first she thought I was crazy, but after a little convincing she said, "let's do it." We bought our plane tickets and met up in Hollywood!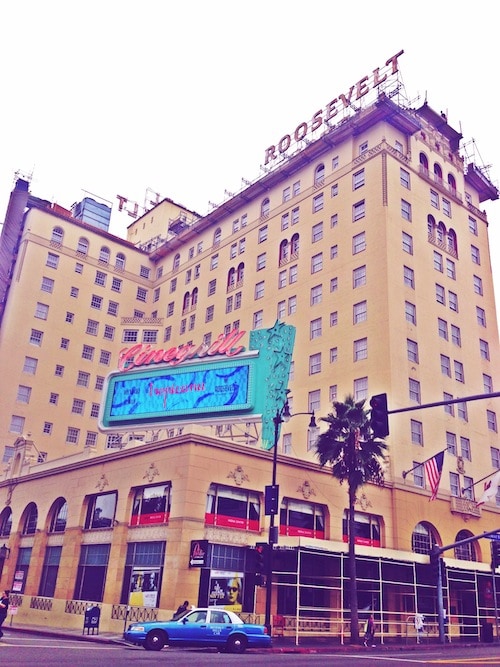 We stayed at the famous Hollywood Roosevelt Hotel. It was the perfect location for our Hollywood adventure. It is right across from the TCL Chinese Theatre, where all of the action was taking place.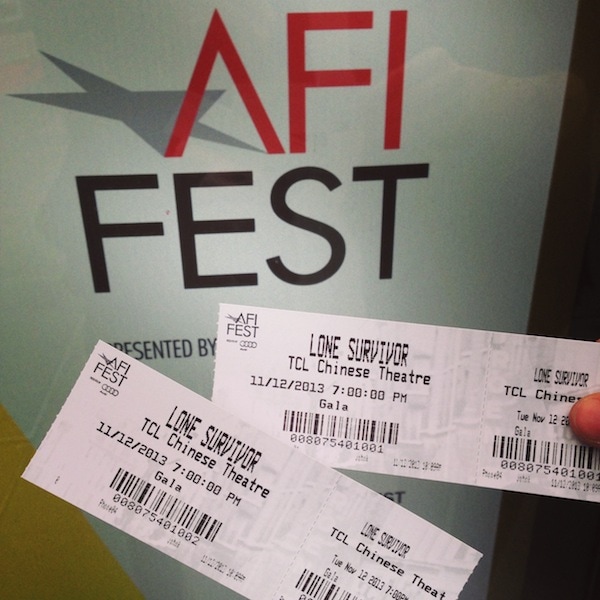 After we checked into our hotel, we went and picked up our golden tickets!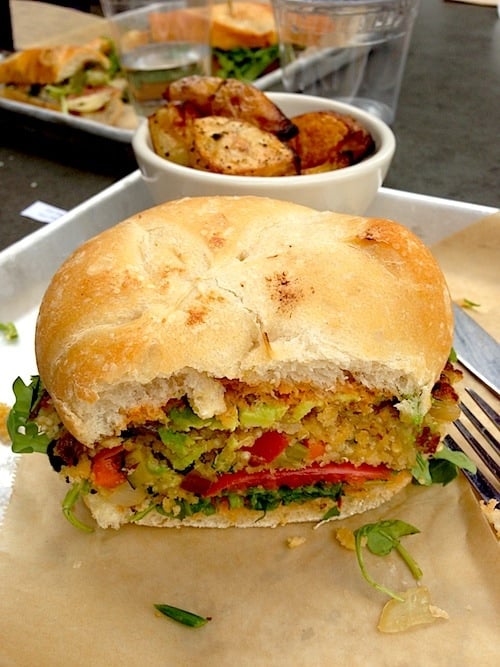 We had some time to kill before the big premiere so we walked around Hollywood and grabbed a bite to eat at Tiago. I ordered the veggie quinoa burger and it was super tasty.
We went back to our hotel and discovered that the AFI FEST Media Center was in our hotel. We popped in and asked if there was any way we could get press passes. We knew it was past the deadline, but we thought it wouldn't hurt to ask. This was our first film festival so we really didn't know what to expect. The entire AFI FEST staff was super helpful and so nice. We talked to a few people and a few hours later, we had press passes! Thank you AFI!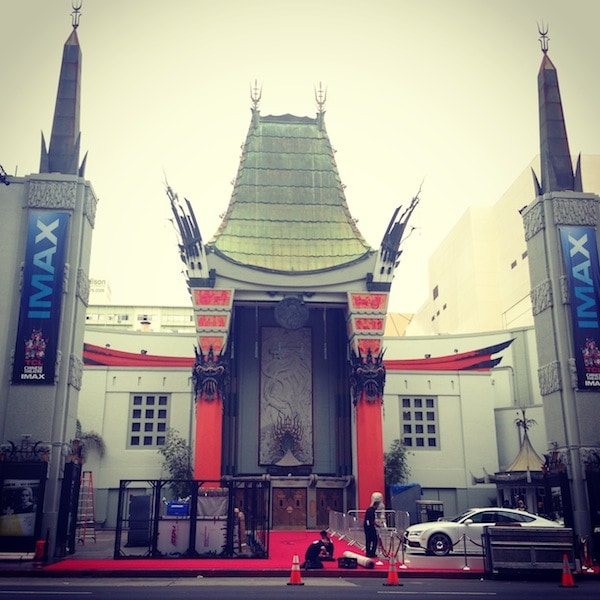 We got dolled up and headed to the TCL Chinese Theatre!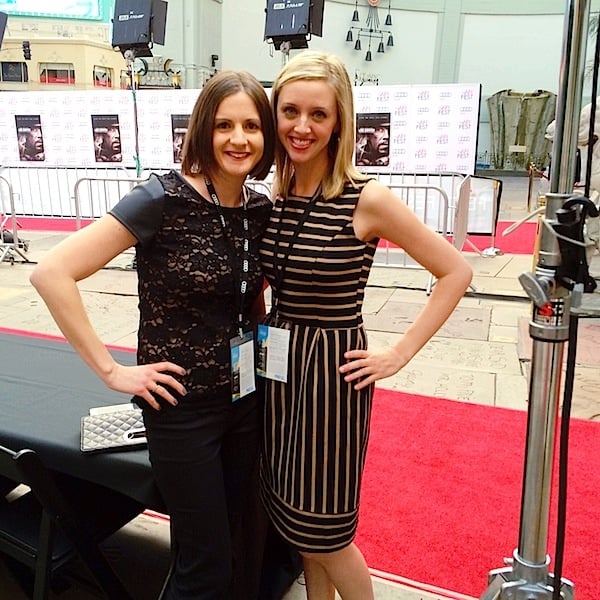 Walking the red carpet with my girl Ali!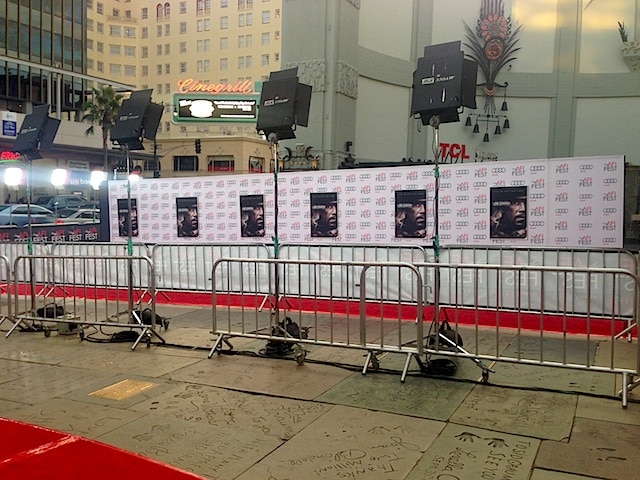 We had no idea who was going to show up for the premiere. We asked a million different people and all we were told was that some of the cast would be at the premiere. So we waited with anticipation as the stars arrived.
Most of the cast attended the premiere, everyone BUT Taylor Kitsch. Was I heartbroken? Yes!! I really wanted to see him up close and personal, but I didn't let it ruin my night.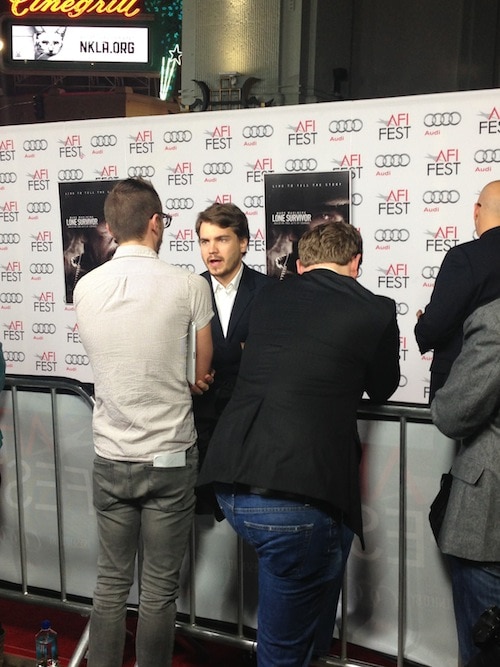 We saw Emile Hirsch.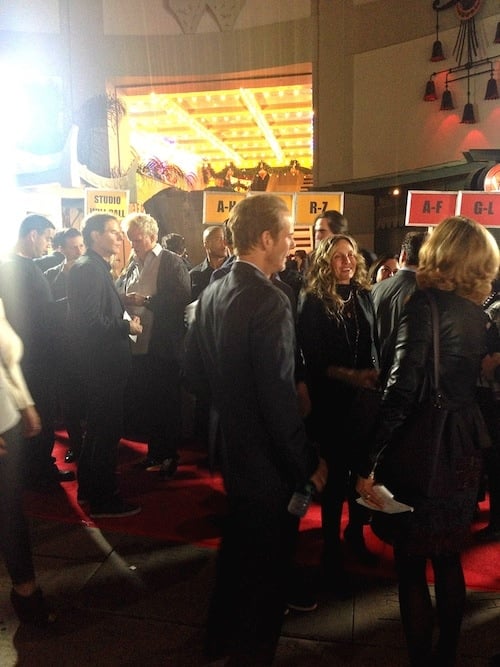 Peter Berg, the writer and director, was also there. Love him! He also directed Friday Night Lights…just a little trivia for you:)
Oh, and hi Mark Wahlberg! Mark Wahlberg stars as Navy SEAL Marcus Luttrell in the film. Marcus Luttrell was at the premiere too with his family.
We took our seats in the Chinese Theatre and watched 'Lone Survivor', one of the most powerful movies I have ever seen. Wow. I am still a little speechless. The film is about brotherhood, courage, heroism, and survival. I will be honest, it was hard to watch at times. Very hard. I usually don't get emotional in movies, but this movie really got to me. There wasn't a dry eye in the theatre.
After the film, there was a question and answer session with Peter Berg, Mark Wahlberg, and Marcus Luttrell. It was interesting to hear more about the film and to hear from Marcus himself. He is a true hero. I am so grateful for the men and women that serve our country or have served our country.
And you may have seen some of the press from the premiere. Mark Wahlberg said some things that created a buzz in Hollywood. You can read more about it here.
Our night was perfect…well, besides Taylor not showing up. I guess he didn't get the memo that we flew all the way to LA to see him:) We will just have to meet up with him another time:) Taylor, I hope you are listening:)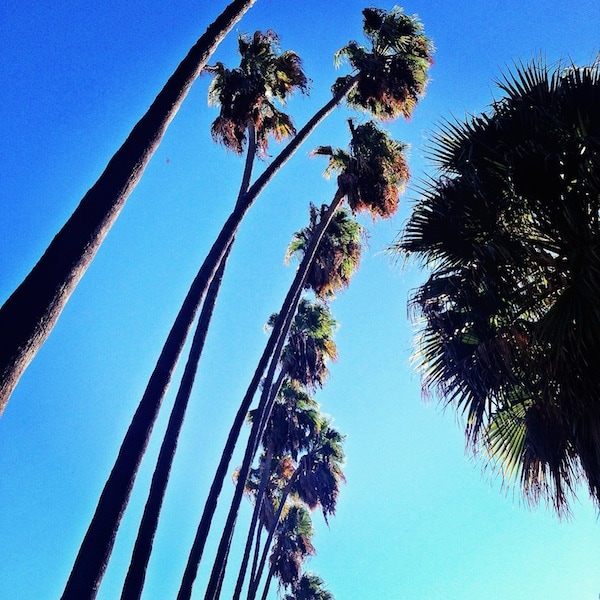 The next morning we went on a walk to enjoy the beautiful California weather.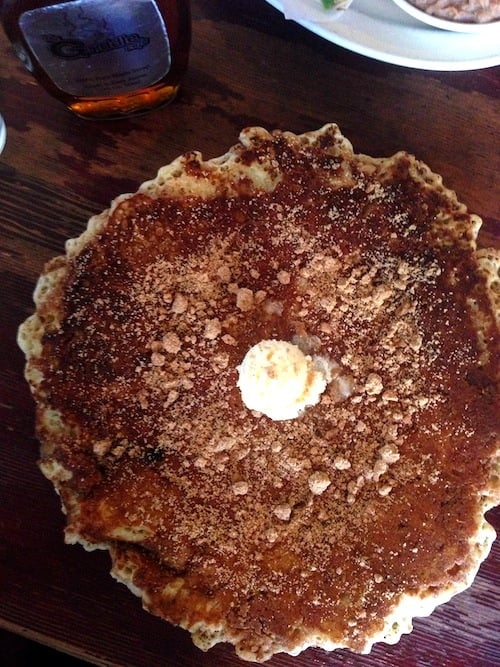 We ended up at my favorite breakfast spot, The Griddle Cafe. The Griddle Cafe is a must every time I am in LA. I always order the same thing, the "Recess Time" pancake. We've made a version of the "Recess Time" pancake at home, our Cinnamon Streusel Pancakes, but it is always nice to go back for the original.
My trip was short, but oh, so sweet! It seriously was a trip of a lifetime!
'Lone Survivor' will have a limited release on December 27th, ahead of a wide release on January 10th. Go see it!