Soft and chewy malted chocolate chip cookies with chunks of malted milk ball candies!
I spent the weekend in Park City, Utah with some of my blogging buddies at the first Better Blog Retreat. I had a ton of fun and will write about my weekend soon. But first, I need to get caught up on life and play with my little pea. Oh yeah, a nap would be nice too. The nap probably won't happen so instead I think I will bake Malted Chocolate Chip Whoppers Cookies. It's Monday and I could use a few cookies to get me through the day!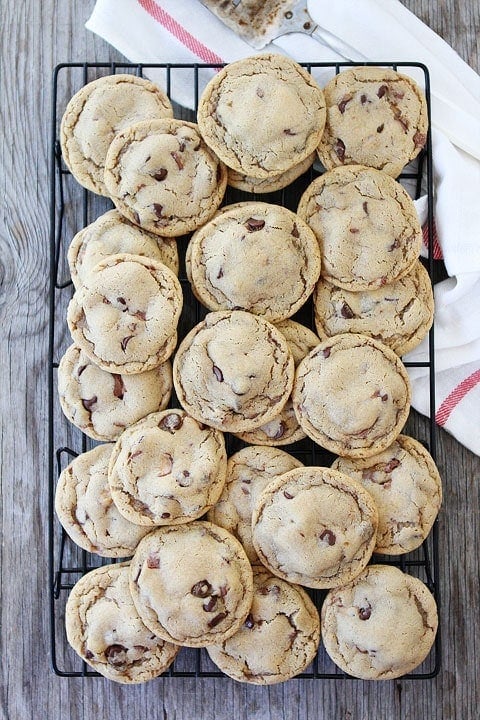 I made these cookies a few months ago and Josh has been asking for them on a regular basis. He LOVES these cookies. I am happy to bake them because I love them too, but I don't tell Josh that. I just let him think I am baking the cookies just for him because I love him so much:)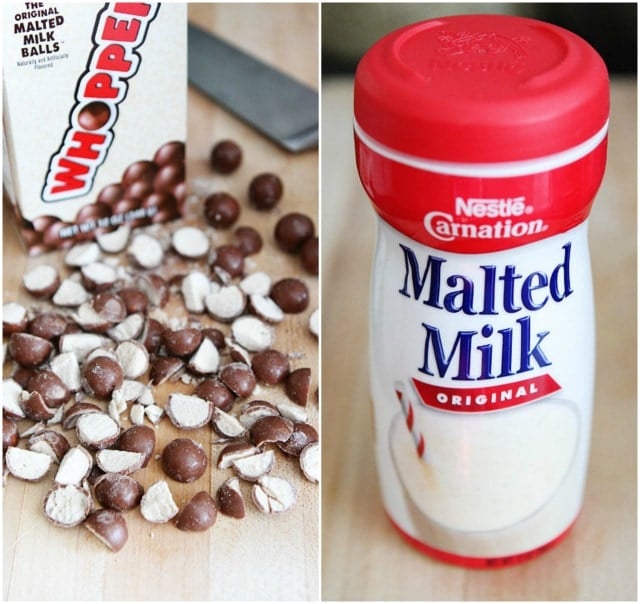 The secret ingredient is malted milk powder. I guess it's not really a secret since the cookies are named Malted Chocolate Whopper Cookies. I gave away the secret!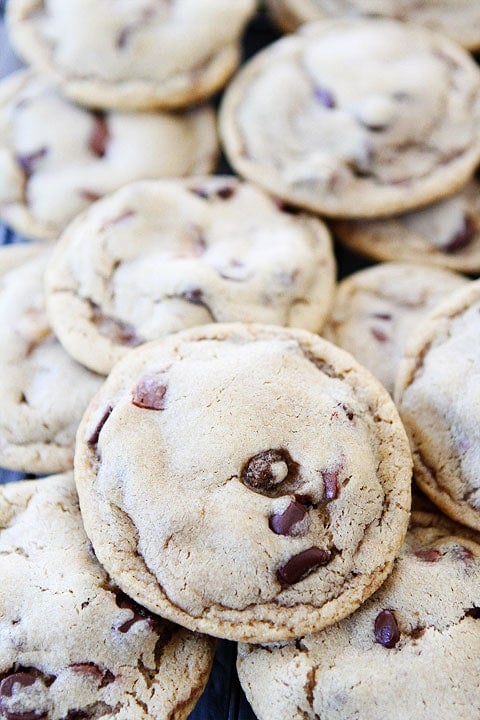 The malted milk powder adds an extra layer of deliciousness to the cookies. You can find malted milk powder at most grocery stores. It is usually by the instant breakfast powders and chocolate milk powders. Once you find it, you may want to stock up because you will want to be making endless batches of these cookies. Just a little heads up!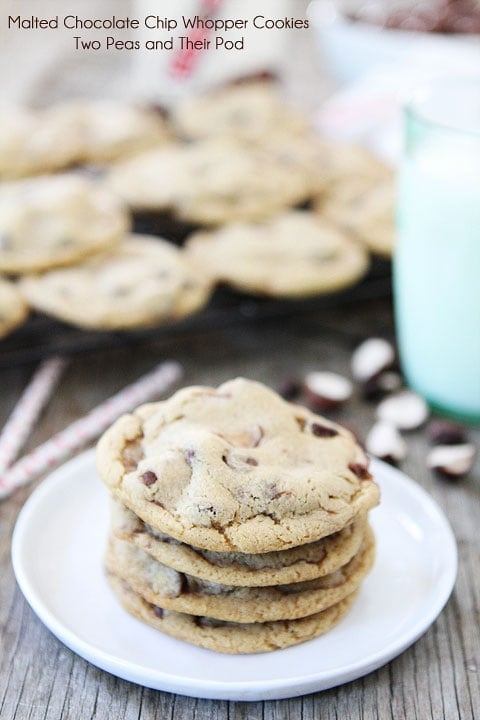 I also chopped up some Whoppers, malted milk balls, and tossed them into the malted chocolate chip cookie dough. Double the malt flavor, double the fun!
The cookies are soft, chewy, and pretty much irresistible. And if you want to dip the cookies into a chocolate malt shake, you go right ahead! Talk about malt madness!
Make Monday a good day-bake a batch of Malted Chocolate Chip Whoppers Cookies. And remember, these cookies are for Josh. Don't tell him I plan on stealing a few for myself. I need a cookie fix today:)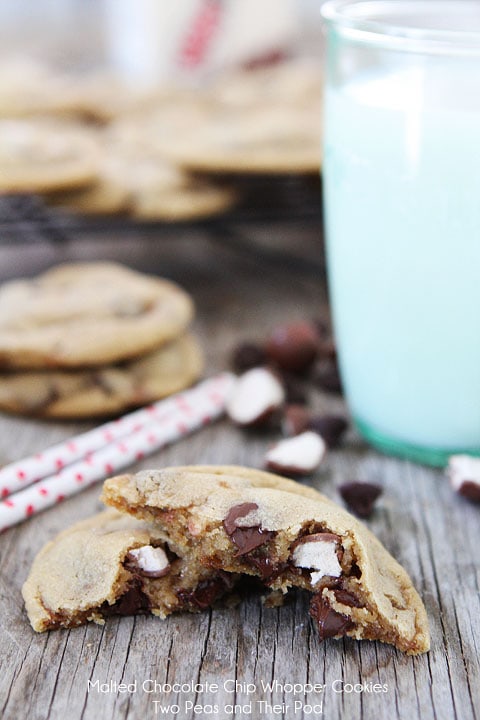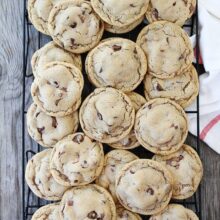 Malted Chocolate Chip Whopper Cookies
Soft and chewy malted chocolate chip cookies with chopped up Whoppers candies.
Instructions
Preheat oven to 350 F. Line a large baking sheet with a Silpat baking mat or parchment paper and set aside.

In a large bowl, whisk flour, malted milk powder, cornstarch, baking soda and sea salt together. Set aside.

In the bowl of a stand mixer, cream together butter and sugars until smooth and creamy, about 3 minutes. Add egg and vanilla extract and beat until combined. Slowly mix in the dry ingredients.

Stir in the chocolate chips and malted milk balls. Form cookie dough into tablespoon balls and place on prepared baking sheet, about 2 inches apart.

Bake cookies for 10 minutes, or until slightly golden brown around the edges. Let the cookies cool on the baking sheet for two minutes. Transfer to a wire cooling rack and cool completely.

Note-you can find malted milk powder at most grocery stores by the chocolate milk and instant breakfast powders.
Have you tried this recipe?
Leave a comment below and share a photo on Instagram. Tag @twopeasandpod and hashtag it with #twopeasandtheirpod