We want to introduce the newest member of our pea pod today! Maxwell Forrest Lichty was born on Tuesday, August 5th at 11:20 p.m. He was 6 pounds 13 ounces and 19.5 inches long, which was exactly what Caleb was when he was born. Crazy, huh? We are loving every second with our little guy and are so excited he is part of our family!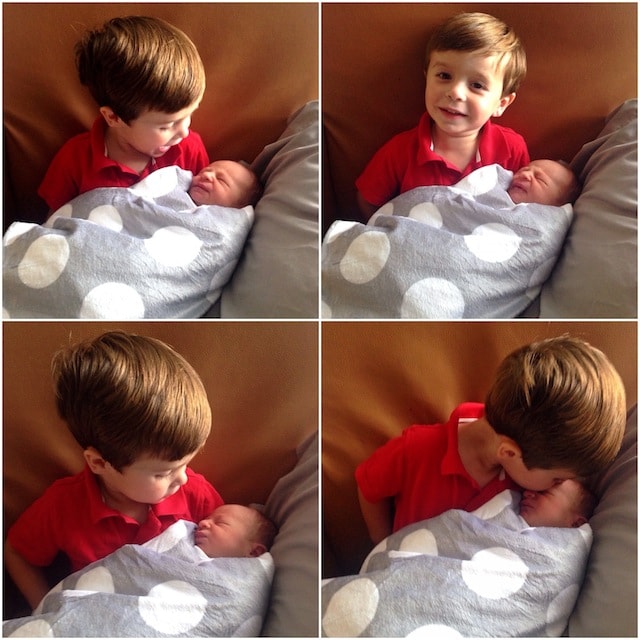 Caleb loves being a big brother and has been so sweet with baby Maxwell. We just love our two boys!
We are coming home from the hospital today and we can't wait to climb into our own bed and eat a home cooked meal:) Everyone is healthy and doing great. We want to thank you all for your well wishes, prayers, love, and kindness! I will share Maxwell's birth story soon, but I am going to get some rest and enjoy some more baby snuggles!
I am sure we will be sharing more baby photos on Instagram, so make sure you are following along!