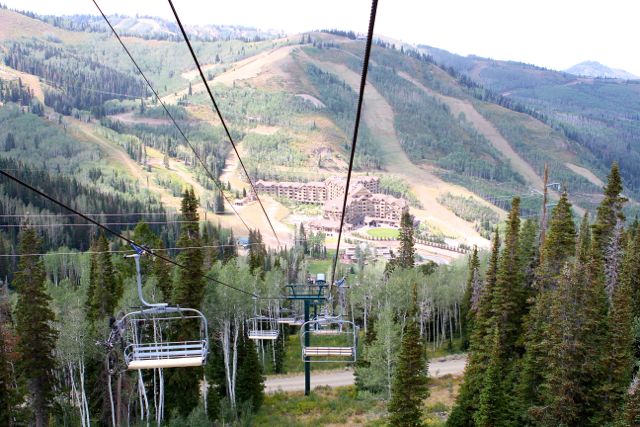 We recently visited the Montage Deer Valley Resort in Park City, Utah. We had an amazing time from start to finish.
When we checked in we were greeted with a welcome sign in our room. The resort also gave Caleb a stuffed moose!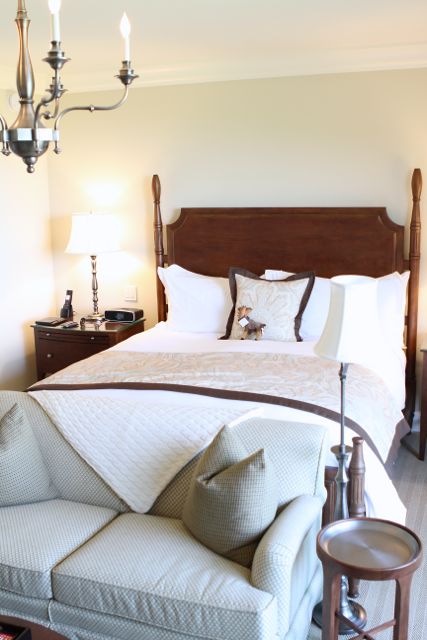 Caleb loved playing with his stuffed moose on the huge king size bed. He loves hotel beds:) He didn't get to sleep in the bed, but he sure had fun rolling around. The Montage provided Caleb with a crib, that we put in the closet. Don't worry, the closet was as big as our room at home, so he was just fine:)
Our room was gorgeous! It had a fireplace, comfortable sitting area, a large soaking tub, a walk-in rain shower, and a balcony with a stunning view.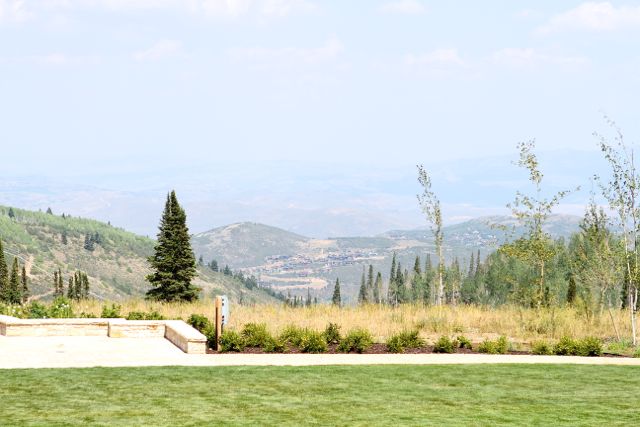 Hello Park City!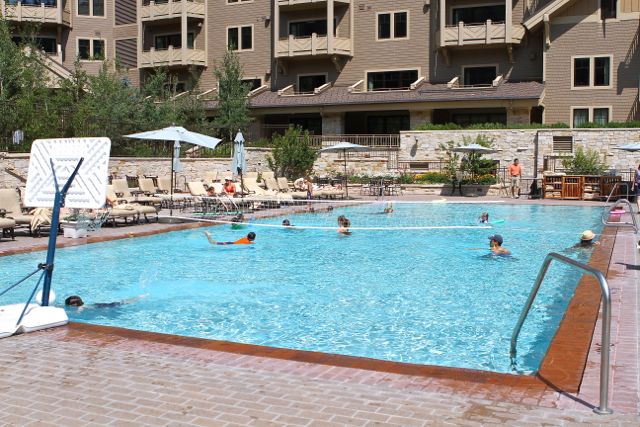 After we were settled, we headed to the outdoor pool. It was a beautiful day!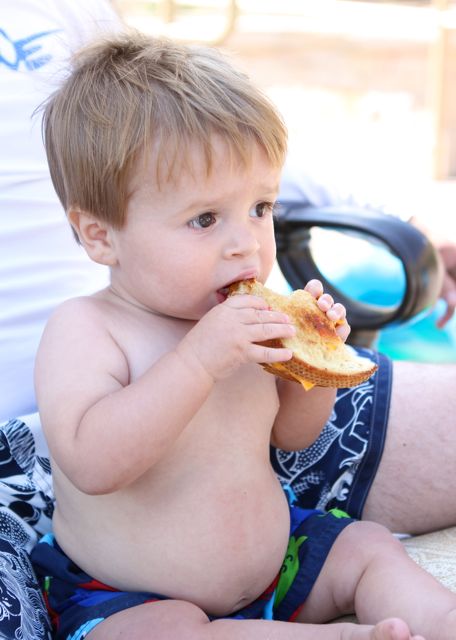 We ordered lunch by the pool and Caleb devoured his grilled cheese sandwich and fruit. I guess swimming made him hungry:)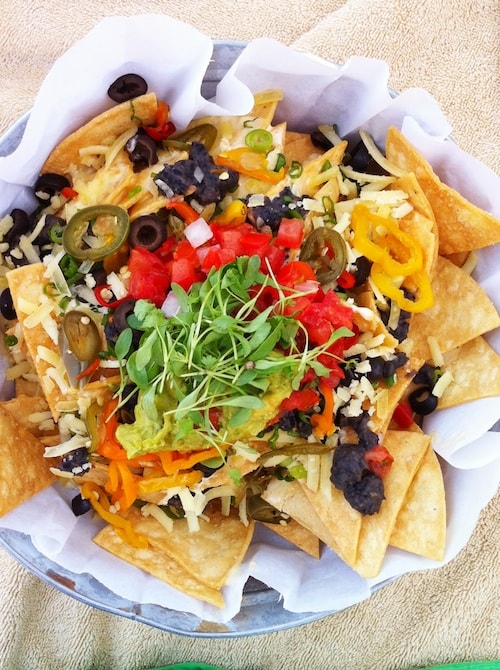 I ordered the nachos. Best decision ever! The Montage knows how to make a mean pile of nachos! Yum!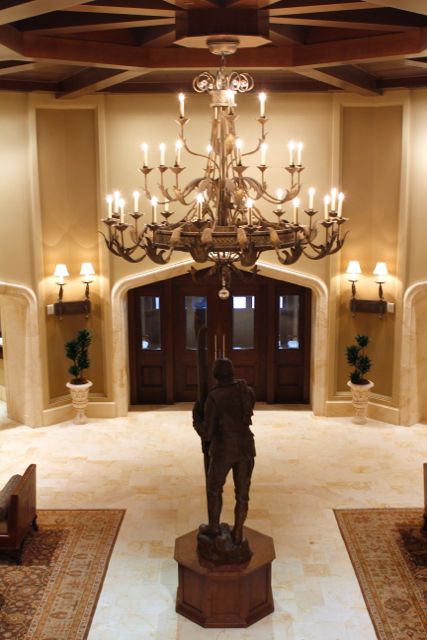 After taking a late afternoon nap, we got ready for dinner. We dined at Apex, Montage's signature restaurant.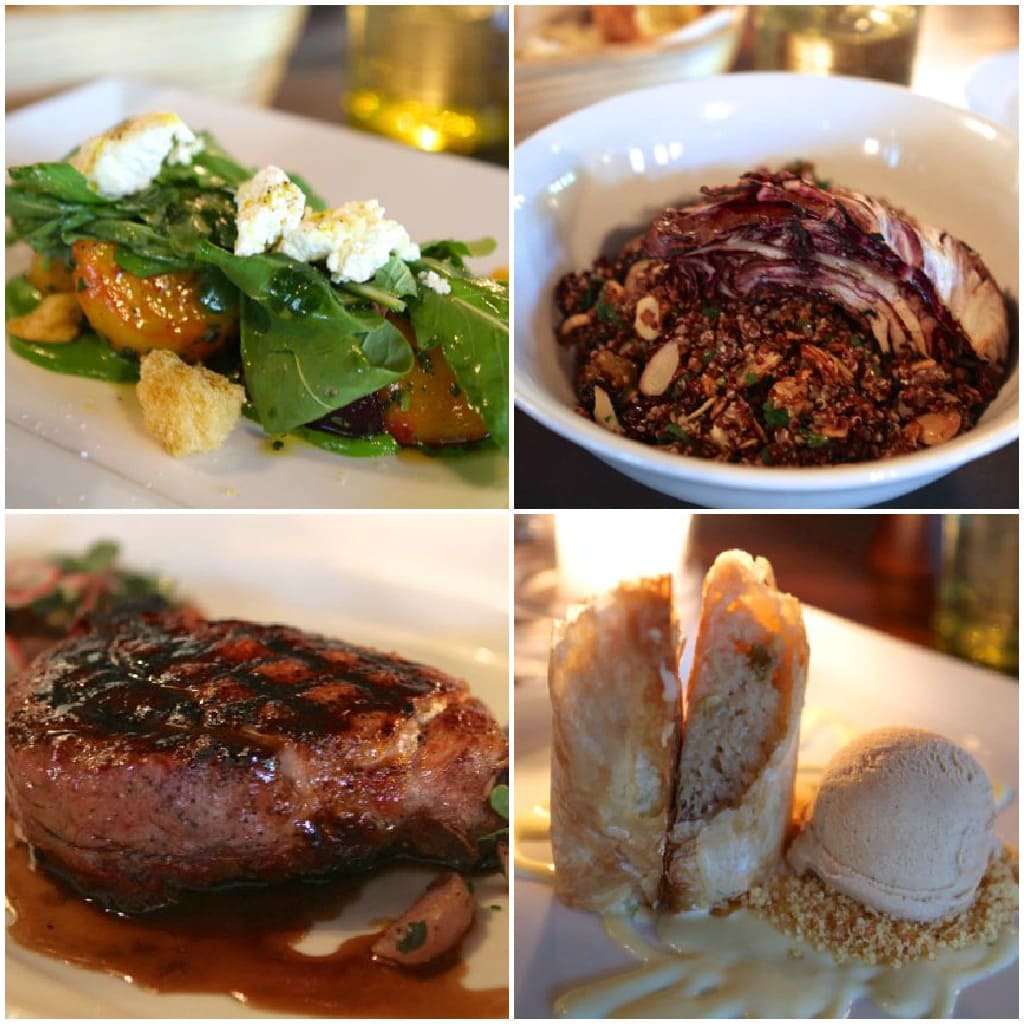 The food was divine! We shared a roasted beet salad to start. I had red quinoa dish with radicchio, dried fruit, almonds, ginger, and a lemongrass orange reduction. It was superb! Josh enjoyed the maple glazed pork chop. For dessert, we shared the apple strudel with homemade cinnamon ice cream. Ok, we were supposed to share, but I think I dominated the dessert. It was heavenly!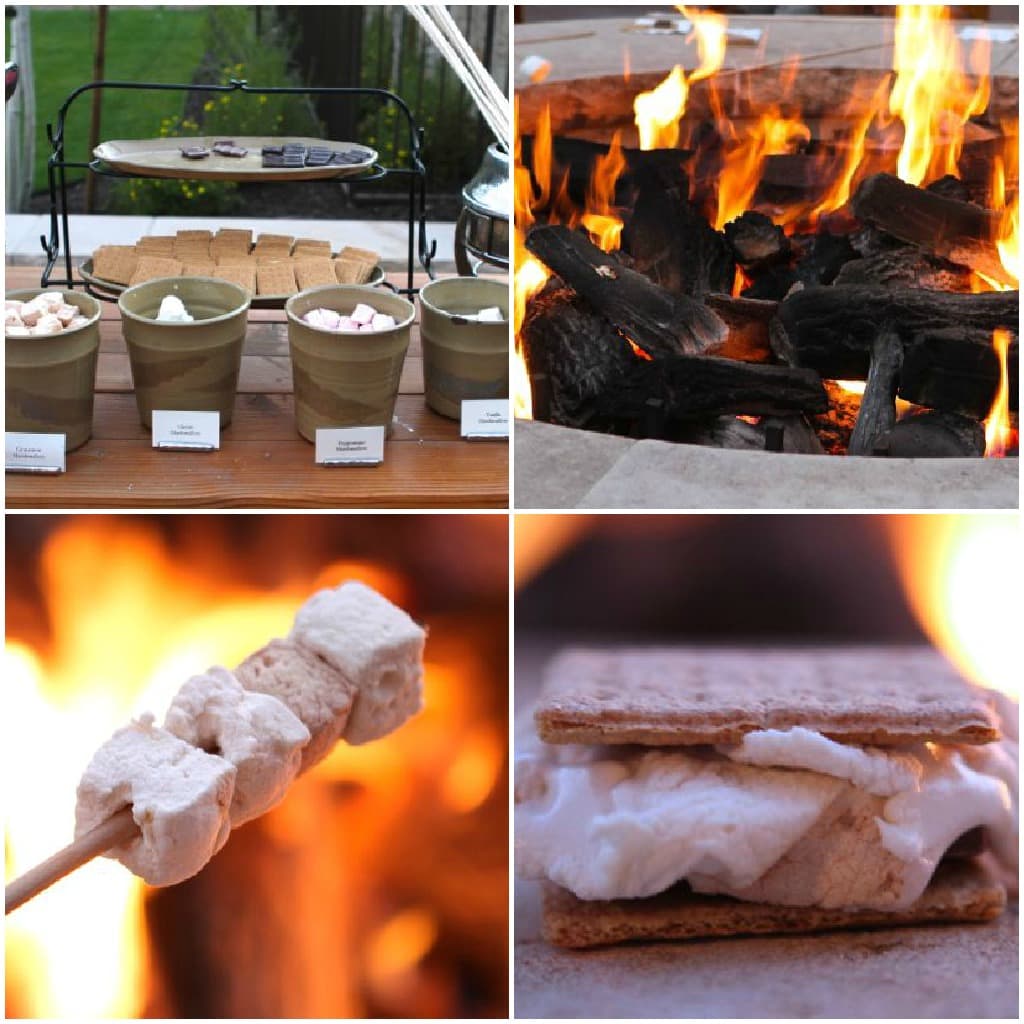 After dinner, we went on a stroll around the resort. The scenery at the Montage is incredible. We stumbled upon a complimentary S'mores bar outside on the patio. Our lucky day! I know we already had dessert, but there is always room for S'mores, especially when the marshmallows are homemade. The caramel marshmallows were out of this world!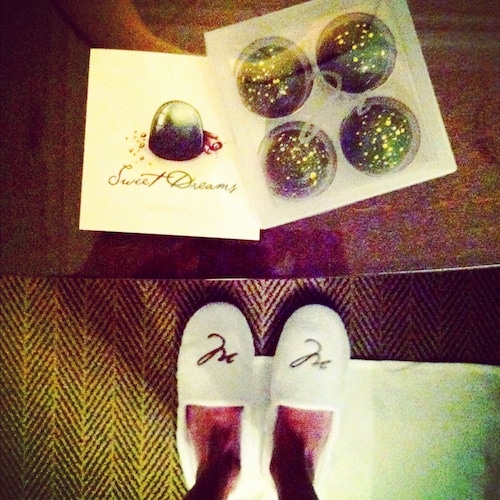 When we got back to our room, the bed was turned down, evening music was playing, slippers were by our bed, and there were gourmet chocolates sitting on the night stand. Talk about being spoiled! I put on my robe. Ok, time out, we have to talk about the robes. They are the softest, fluffiest robes! I felt like I was getting a big hug from a teddy bear. Anyways, I relaxed in my robe, slippers, and nibbled on chocolate. I felt like I was floating on a cloud. So relaxing!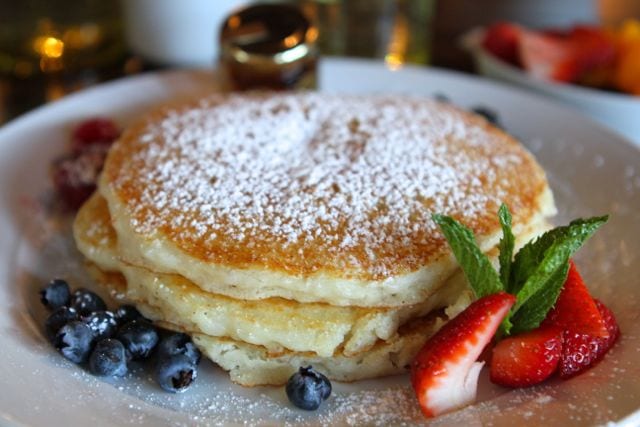 For breakfast, we went back to Apex. I went all out and ordered the buttermilk pancakes. They were light, fluffy, with a dusting of powdered sugar. The fruit and pure maple syrup added the perfect amount of sweetness.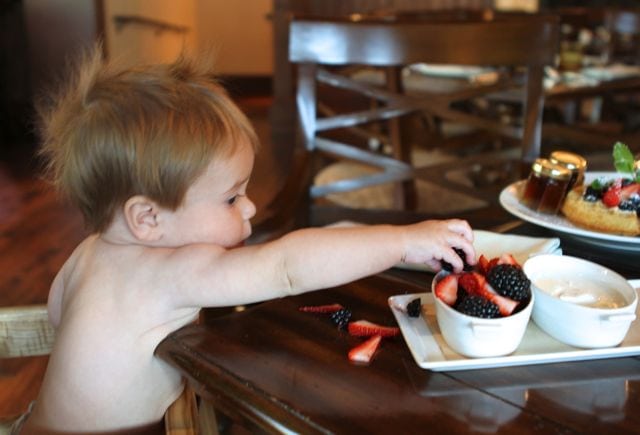 They made a special breakfast for Caleb-Greek yogurt and berries. The berries were as big as Caleb. He dove right in!
He made a big berry mess, but boy did he have fun!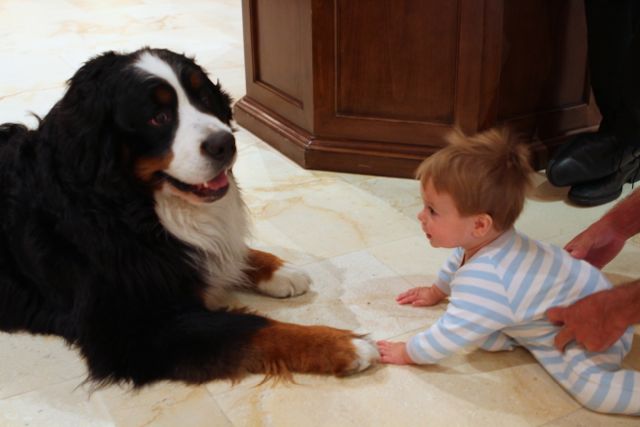 After breakfast, we got to meet the Montage's bernese mountain dog, Monty, in the lobby. It made Caleb's day! He is such a sweet dog.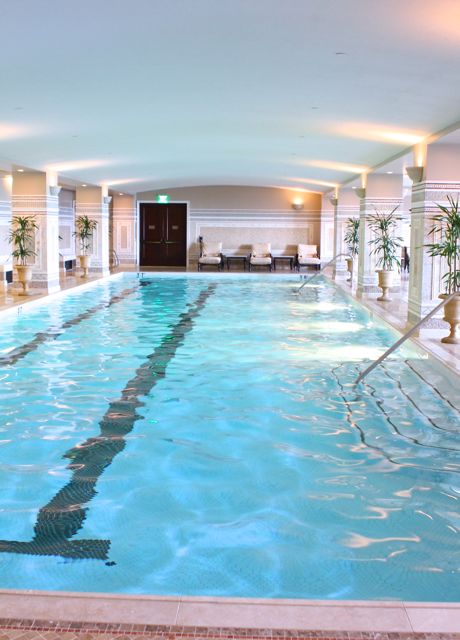 The boys went back to the room and took a nap and I went to workout at the Montage's fitness center. Take a look at that lap pool! So nice!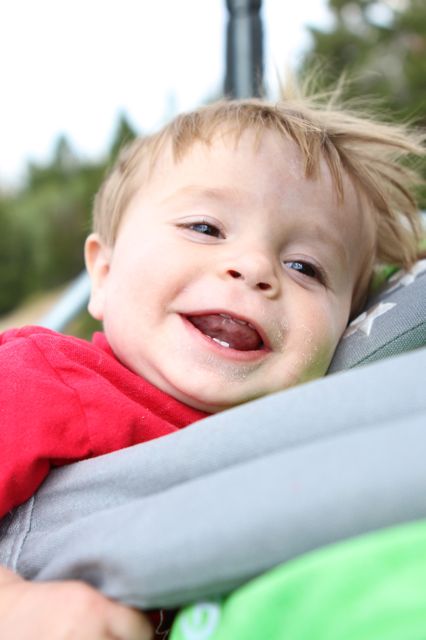 In the afternoon, we lounged by the pool and then went on a ride up the chair lift. Caleb was all smiles.
Thank you Montage Deer Valley for an incredible weekend getaway. We loved every second of our "staycation." We can't wait to visit during ski season!