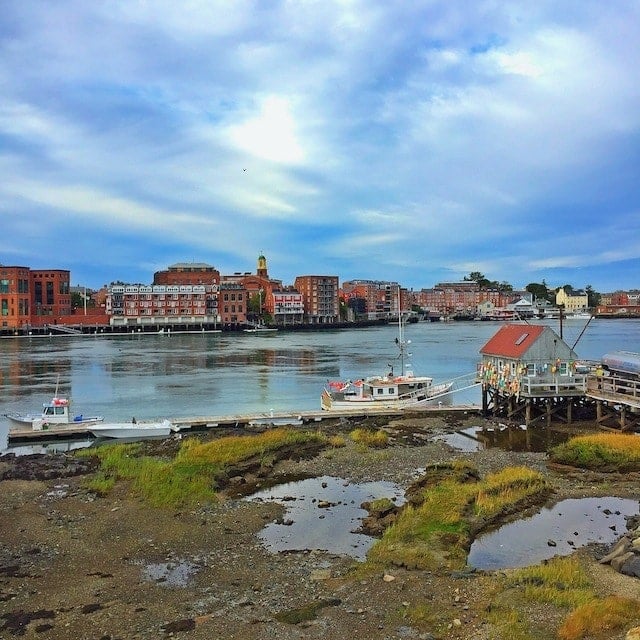 Last week, I traveled to New Hampshire and Boston for an event with Lindt Chocolate. I am a member of the Lindt Blogger Council for 2016 and I am super excited. I have been eating Lindt chocolate since I was a little girl and now I get to work with them. I am so honored and will do my best to eat ALL of the chocolate. I want to make sure I do a good job:)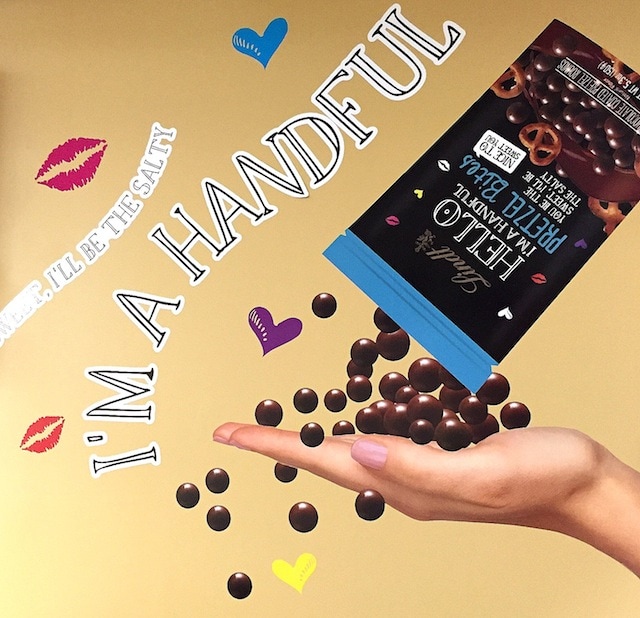 We visited Lindt's corporate office in Stratham, New Hampshire. The entire place smelled like chocolate. I wanted to bottle up the smell and take it with me. I was in chocolate heaven! And do you see those HELLO Pretzel Bites? Beware, they are addicting:)
I have always been a Lindt fan because I love the chocolate, but I love Lindt even more after learning about the company. Lindt goes above and beyond to make the best chocolate. Everyone we talked to was super passionate about the chocolate. The entire process was fascinating. The attention to detail was amazing. I had no idea there was so much love and care behind my favorite chocolate. No wonder it is so good!
We took a tour of the chocolate factory, but no cameras were allowed. You will just have to trust me when I say the chocolate factory was amazing! Everywhere we looked, there was chocolate. I had a hard time controlling myself. Luckily, they let us taste some chocolate. I got to eat a LINDOR truffle and an EXCELLENCE bar right off the line. So fresh and soooooo good!
My favorite quote from the event was, "Life is too short for ordinary chocolate." SO true!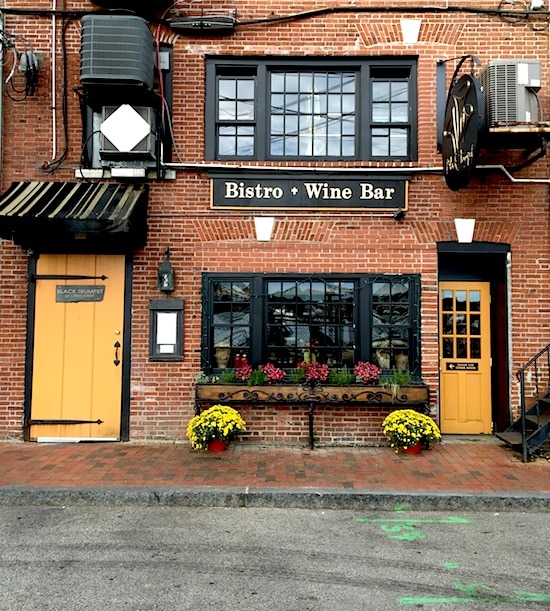 After our chocolate extravaganza at Lindt, we spent some time in Portsmouth. It's a charming little town.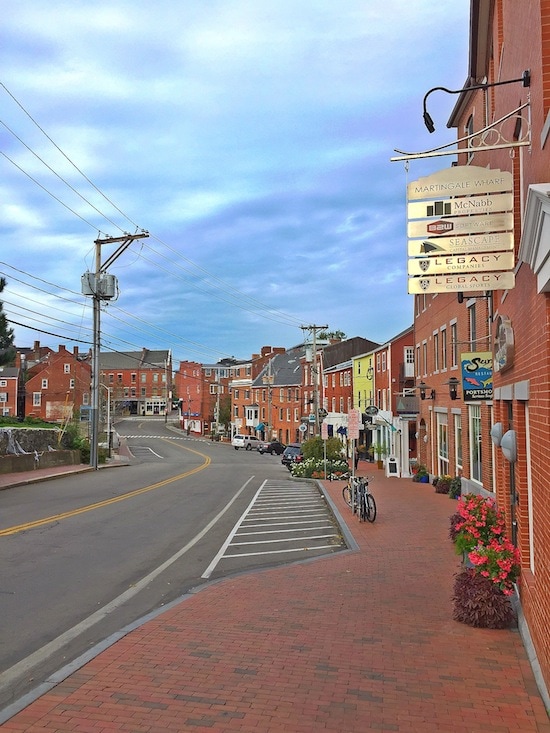 This was my first time to the New England area and I instantly fell in love.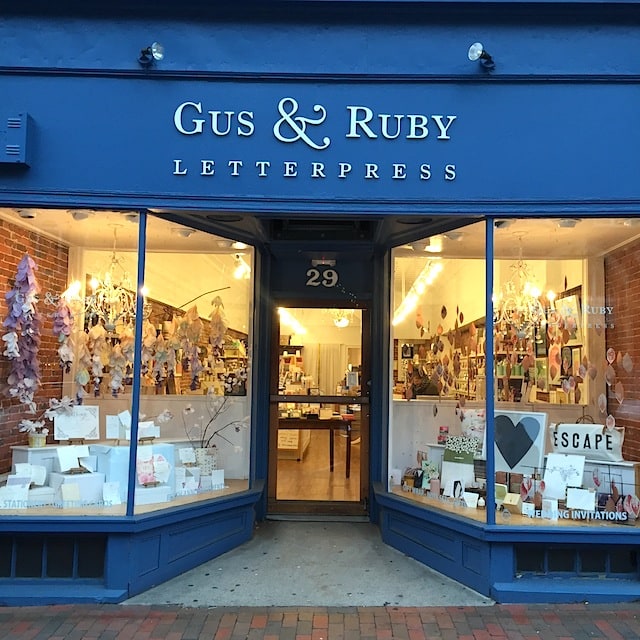 I loved all of the cute shops and restaurants.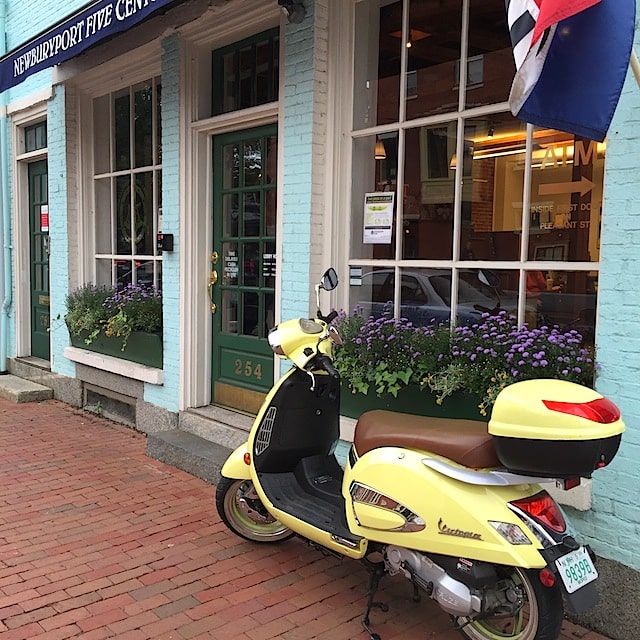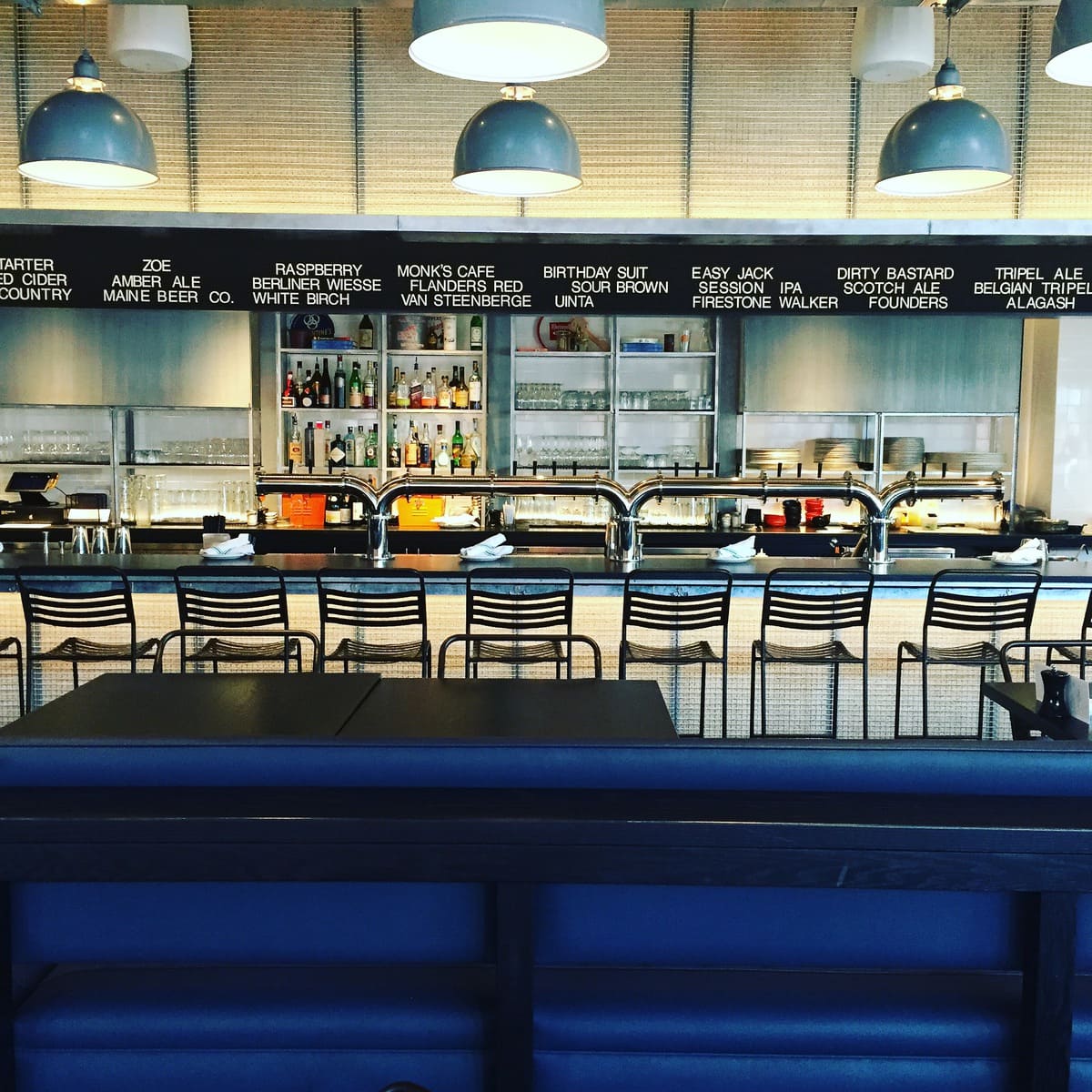 We ate at Row 34 and it was a winner. I loved the atmosphere and the food was delicious! I don't eat lobster, but everyone was dying over their lobster rolls, so if you go, get one!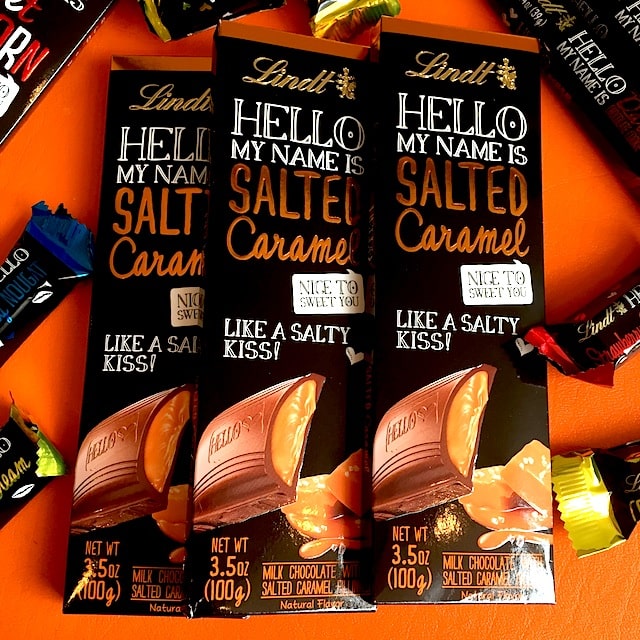 We spent one afternoon painting at Art with a Splash. I was a little nervous because I can't even draw a stick person, but then they brought out the chocolate and all was right in the world again:) Have you tried the HELLO chocolate? If not, you need to. The flavors and packaging are so fun!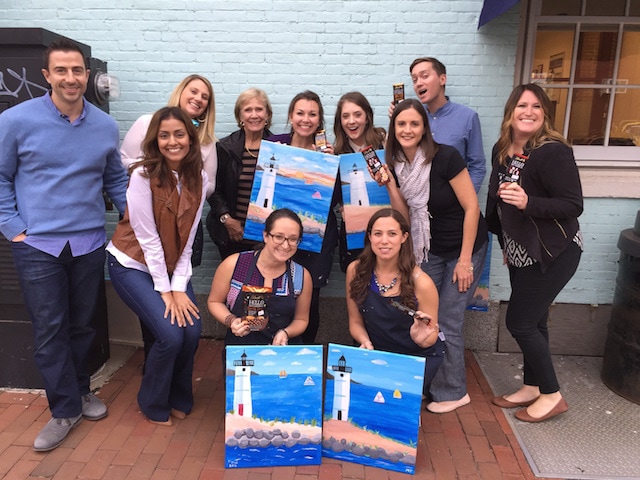 We all painted a lighthouse. We had some Bob Ross's in our group, I was not one of them, but I still had fun! Speaking of our group, make sure you check out Mod Max Glam, Pizzazzerie, and Sugar & Cloth. You will love their sites!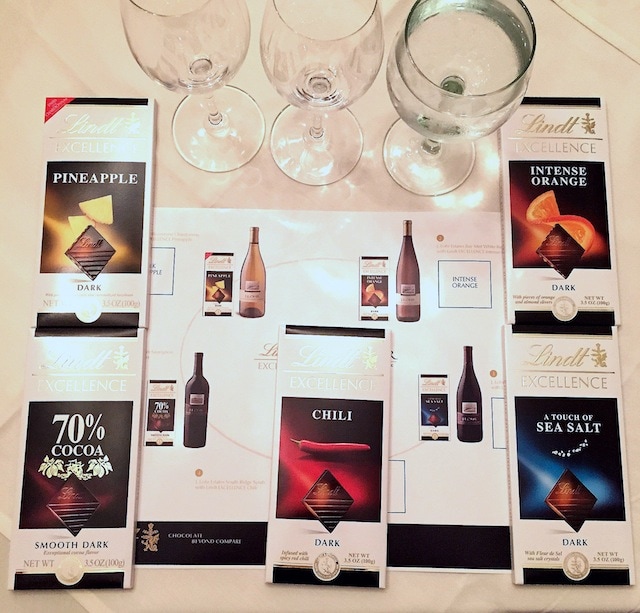 We had a chocolate and wine pairing with the EXCELLENCE bars. I don't drink wine, but don't worry, that just meant more chocolate for me:) I enjoyed savoring every bite of fine chocolate.
I tried the Pineapple bar for the first time and was blown away. The pineapple flavor is SO fresh and I loved the little pieces of hazelnuts. It is my new favorite!
We were also pampered with a spa morning and experienced a true LINDOR melting moment. The truffles seriously melt in your mouth, especially if you savor every moment.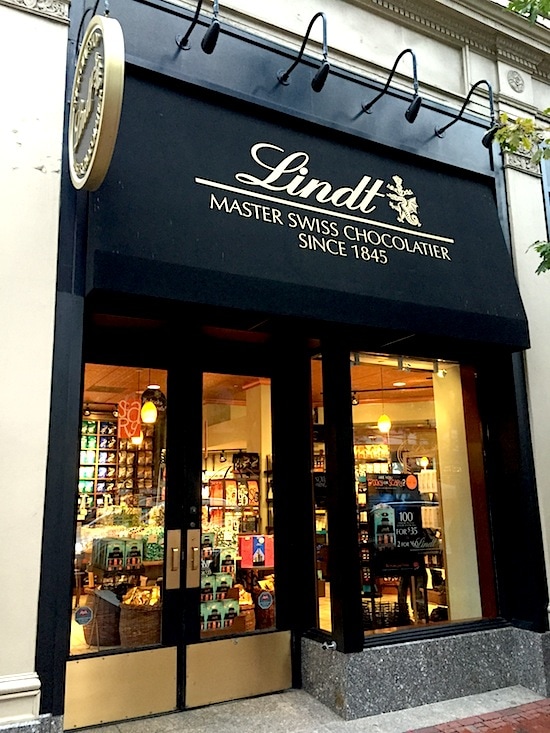 When we got to Boston, we visited the Lindt store.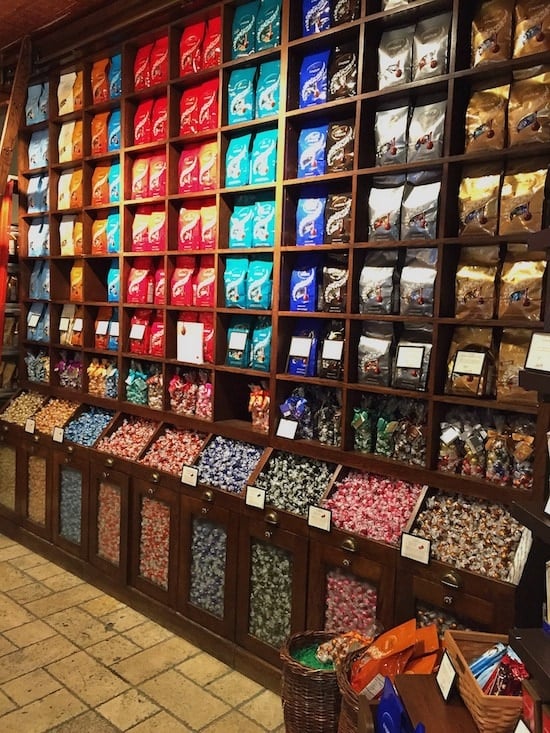 I was like a kid in a candy store! I was going chocolate crazy!
The Lindt store has chocolates that you can't find just anywhere. I made sure I stocked up on some of their special European chocolates.
Look at all of those truffles! I was doing the truffle shuffle:) I shopped until I dropped!
After the Lindt event, I stayed in Boston with my friend Janette so we could see some sites and eat our way through the city.
The Boston Public Library is stunning!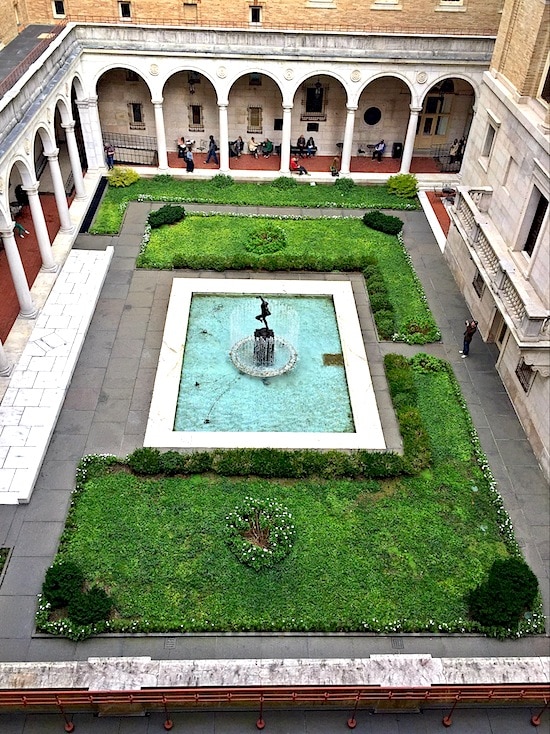 I would be a librarian if I could work at this library. It is gorgeous!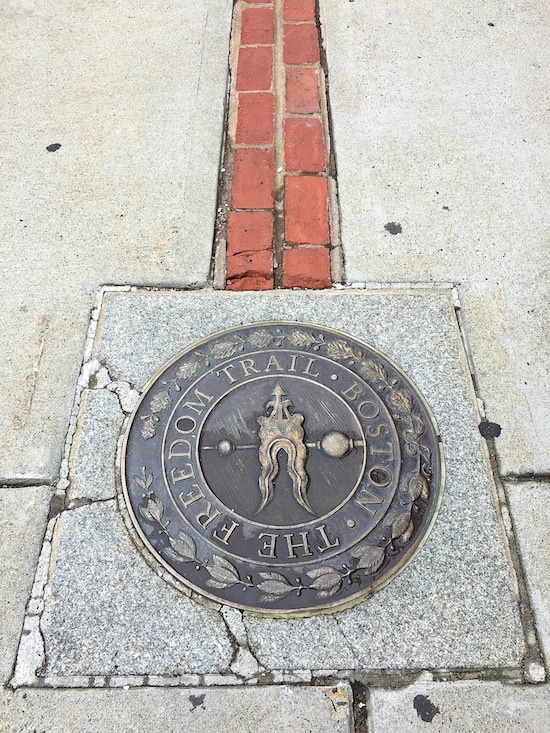 Boston is filled with history. I am not a history buff, I should have paid more attention in school, but still enjoyed seeing the sites. We walked along the Freedom trail.
There was history everywhere we walked…and we walked a lot to balance out all of the chocolate and other foods we were eating:)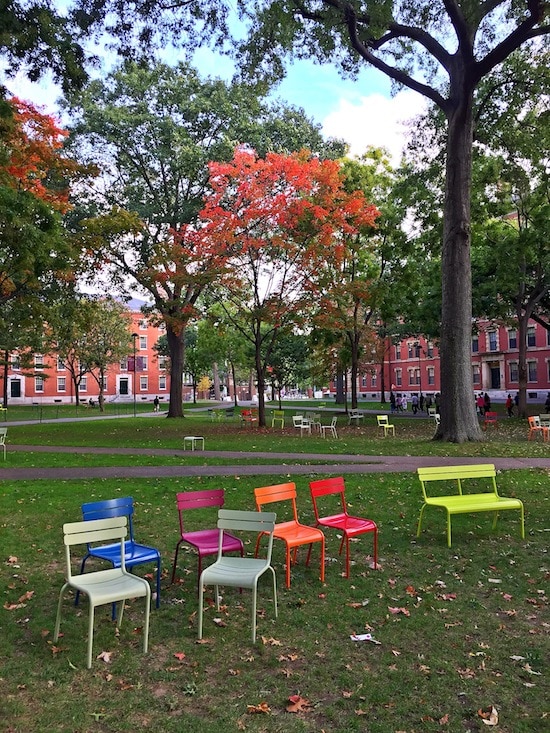 We also went to Harvard. It is a beautiful campus!
Ok, now for the food highlights. Boston has amazing food! We had a hard time fitting everything in, but we did our best.
We started with a cannoli taste test. Everyone told me I HAD to get cannoli in Boston, but everyone mentioned a different place. So I decided to try them all! I was determined to find the best cannoli in Boston. We ordered a traditional cannoli with ricotta filling and chocolate chips at all three places.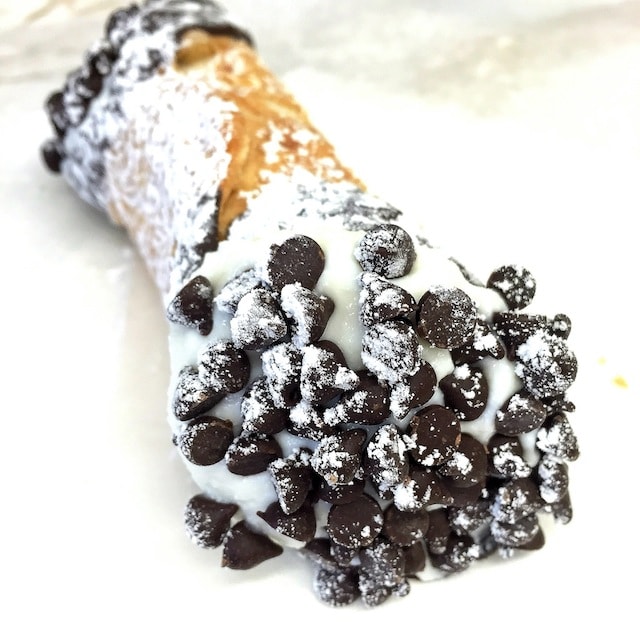 We started at Maria's Pastry, which was off the beaten path and not a tourist attraction. There wasn't a line and they filled the cannoli after we ordered.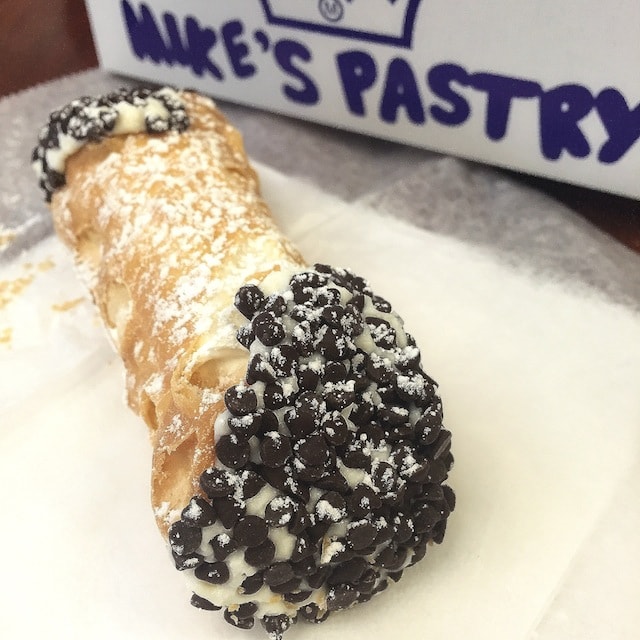 Next, we went to Mike's Pastry. It was a madhouse! There were people everywhere. Several workers were taking orders so the line moved quickly, but it was total chaos. The cannoli was tasty though!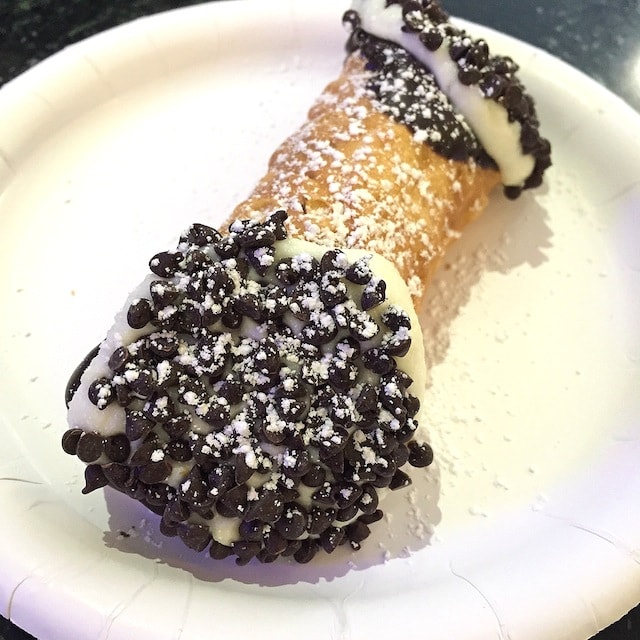 And finally, we tried Modern Pastry. There was a line out the door and it was slooooooow! We waited forever for this cannoli, but it was again, really good!
So which one was my favorite? I am going to go with Maria's…and not because we share the same name, although that is a bonus:) The shell was perfect and the ricotta filling was sweet and had the best texture. It was thick, but not too thick. I liked Mike's and Modern, I don't think you can go wrong with any of them, but Maria's was my favorite.
Side note-we ordered the florentine cannoli at Mike's because we wanted to try something different, they have a million flavors, and I LOVED the florentine. The shell is made with almonds, honey, and caramel. So if you want to try a non-traditional cannoli, I highly recommend the florentine from Mike's.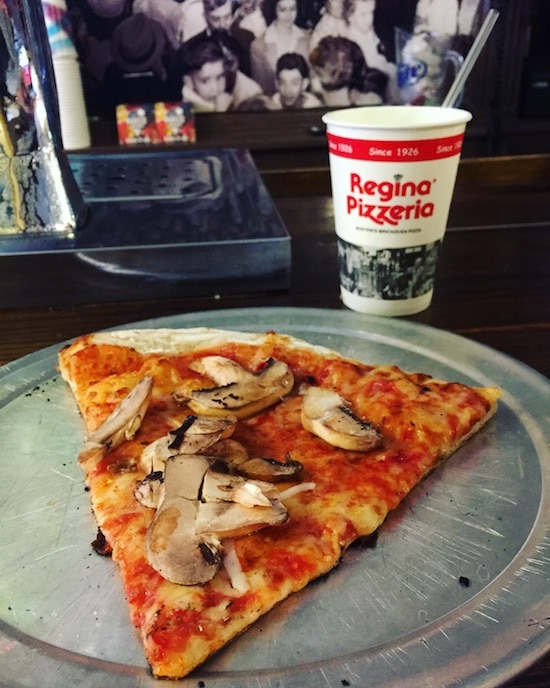 Moving on to pizza. We stopped by Regina Pizzeria in the North End for a slice. Regina's is super casual, nothing fancy, but the pizza is GOOD! A great place to watch a game and chill with good pizza.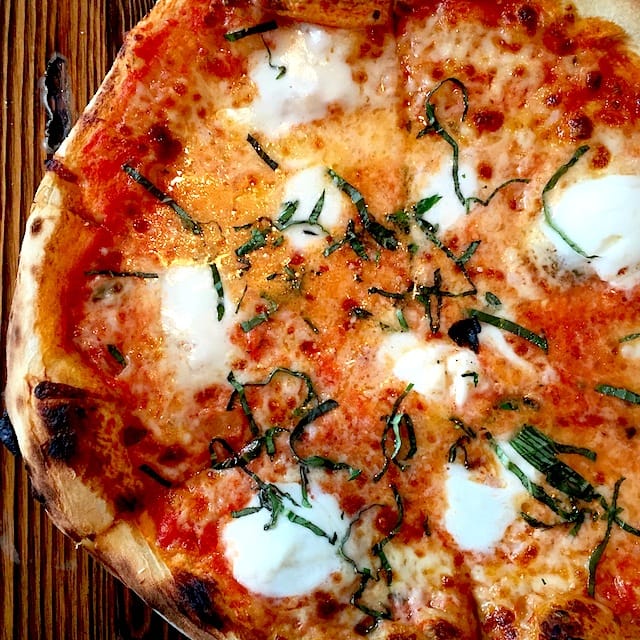 During our trip, we also tried a Margherita pizza from Coppa in the South End. LOVED it! The sauce, crust, and fresh mozzarella were perfection! One of the best margherita pizzas I've had! I want to go back and try everything on the menu.
Now, let's talk bakeries. We went to Sofra Bakery in Cambridge and it was amazing. I have been to A LOT of bakeries and Sofra is probably in my top 5 of all time. Yep, it's that good!
The morning bun with orange blossom glaze is outstanding. We also tried the Turkish-style breakfast, which is a soft-boiled egg, cucumber, tomato, olives, feta, yogurt and spoon sweets. It was interesting, but a good interesting. I haven't had anything like it before and it was the perfect savory to all of our sweets.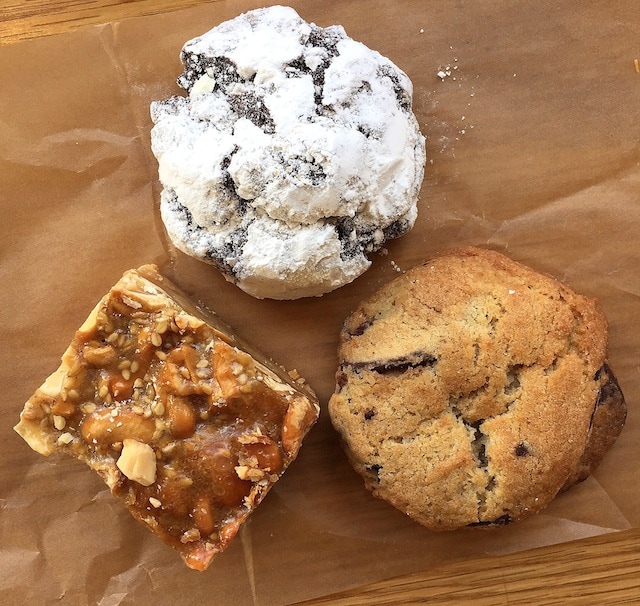 I ordered the Earthquake cookie, chocolate chunk cookie, and sesame cashew bite to go. I love a good cookie and both cookies were amazing, but the sesame cashew bite knocked my socks off. It was out of this world good. If you go, get one…or two…or three!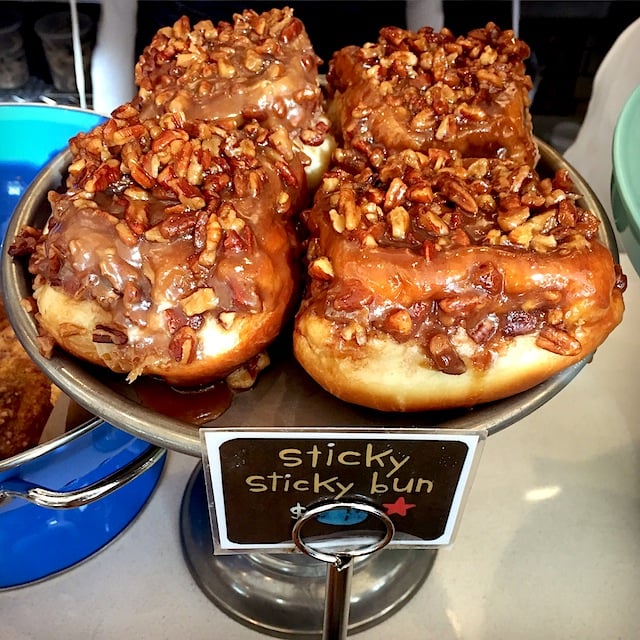 Everyone said I HAD to go to Flour Bakery and they were right. They make good stuff! We tried the sticky sticky bun and it was the real deal. Super sticky and super delicious! I also had the sweet potato sandwich and I will be recreating this one at home. My kind of sandwich!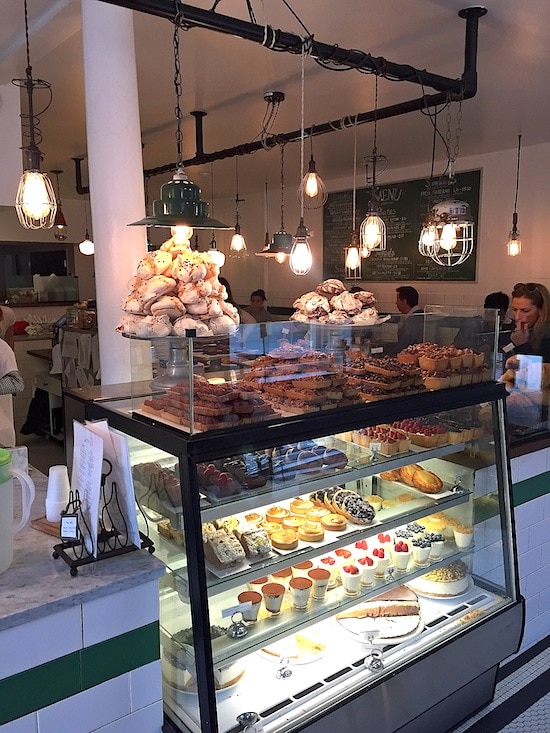 We walked to Tatte Bakery and it is in a super cute neighborhood. The streets are adorable and so is the bakery. I recommend the beet and halloumi sandwich and the tomato basil soup. So good!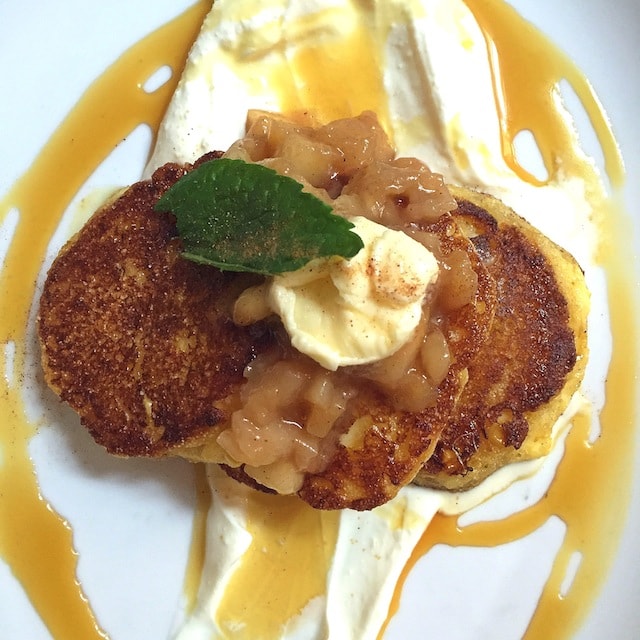 Alden & Harlow in Cambridge, another winner. We went for brunch and fell in love the second we walked in the door. The atmosphere is rustic, modern, and comfortable. The highlight were the pickled corn pancakes with honey, apple compote, and buttermilk crema. All of the flavors worked together to create the most amazing pancakes. I am still dreaming about them. I need to recreate them! The root vegetable panzanella salad was also tasty! LOVED this place!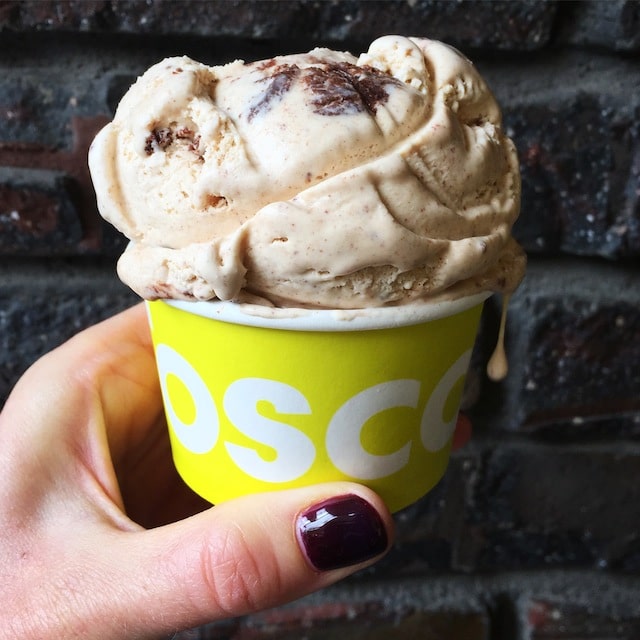 If you are looking for ice cream in Boston, go to Toscanini's. The B3 ice cream-brown sugar, brown butter, and brownie ice cream is ridiculous! All of my favorites in one flavor!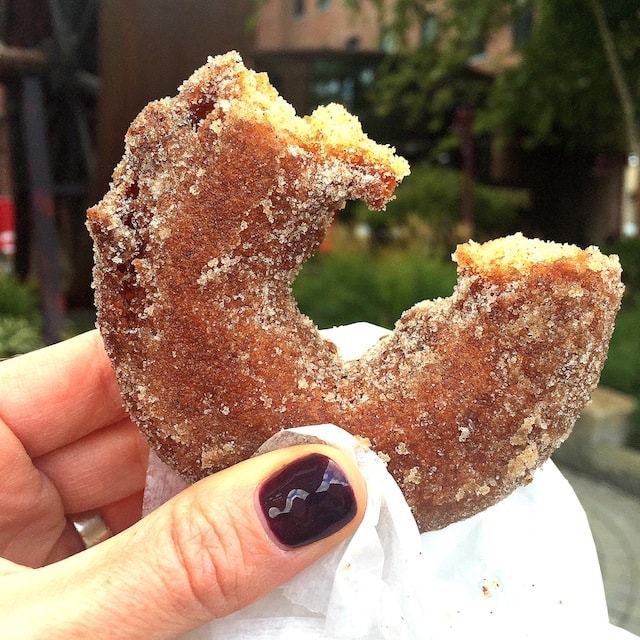 We tried an apple cider donut from Union Square Donuts and I liked it. I am usually not a huge donut fan, but this one was tasty! The perfect donut for fall!
Another restaurant worth mentioning, City Table. It was too dark to take pictures, but the food was fabulous. I highly recommend the soft pretzels, kale & farro salad, fresh cavatelli pasta, and the layered butterscotch pudding. The pudding comes in a mason jar with a peanut butter brownie, whipped cream, and toffee crumbles. YES!
Note-we stayed at the Omni Parker House Hotel and it was the perfect location for walking around the city.
Thanks for hanging in there, I know this is a long post, but I wanted to share all of my favorite finds in New Hampshire in Boston! I had a great time and hope to go back sooner than later:)