I spent an entire day eating my way through New York City with my best pal Amanda. We did our research and came up with a long list of places to visit. Luckily, Amanda is an great tour guide and put together an excellent itinerary. She sure knows her way around the city.
We started our morning with blueberry pancakes from Clinton Street Baking Co. & Restaurant. They were light, fluffy, and the warm maple butter was divine. The perfect way to kick off our day!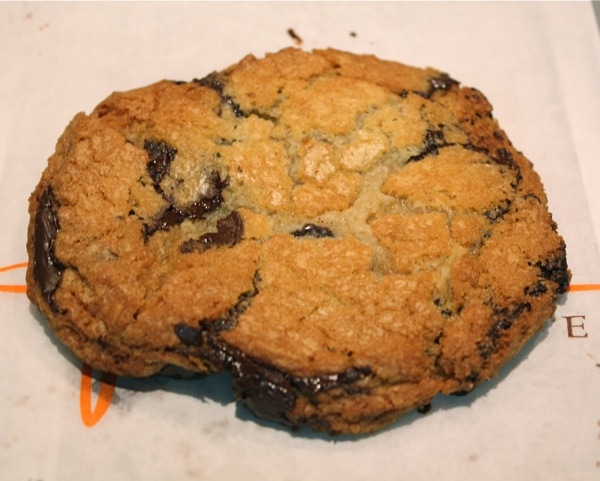 We headed over to Jacques Torres's Chocolate shop next. Amanda sipped on a hot chocolate with peanut butter and we both tasted the famous chocolate chip cookie. The cookies are served warm, which is always a bonus.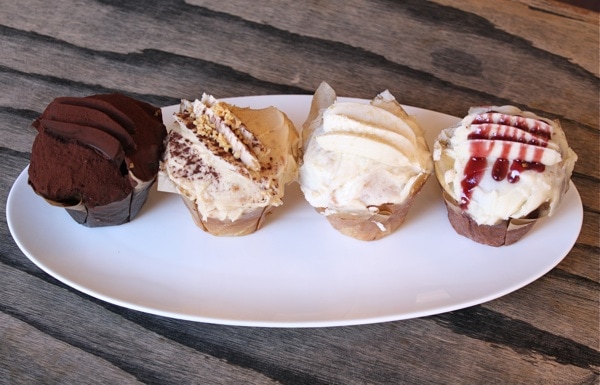 Sweet Revenge bakery was within walking distance so of course we had to peak in. We ended up ordering every cupcake they had on the menu, we had to:) We sampled their chocolate cupcake, peanut butter cupcake with chocolate ganache filling, Mexican vanilla cupcake, and the raspberry red velvet cupcake with cream cheese frosting.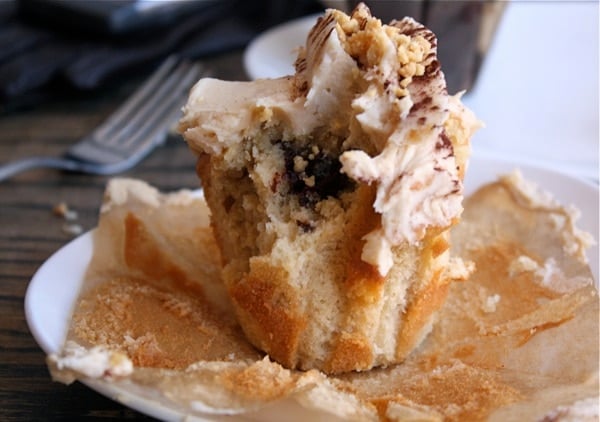 The peanut butter cupcake was by far my favorite. Loved the ganache surprise.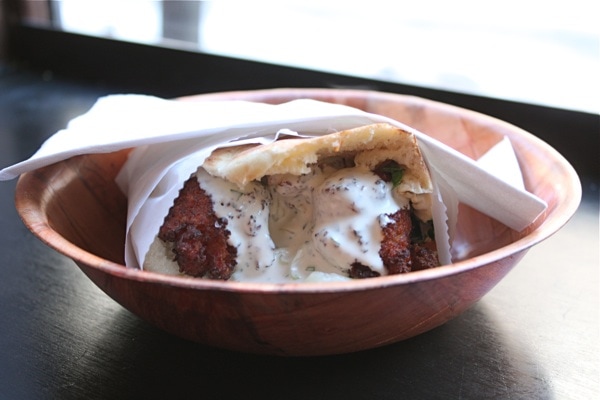 After a little walk around the city, we decided it was time for some "real" food. We tried the falafel sandwich at Taim. This was Amanda's first time eating falafel. She didn't hate it, but I don't know if it was her favorite:) I loved it!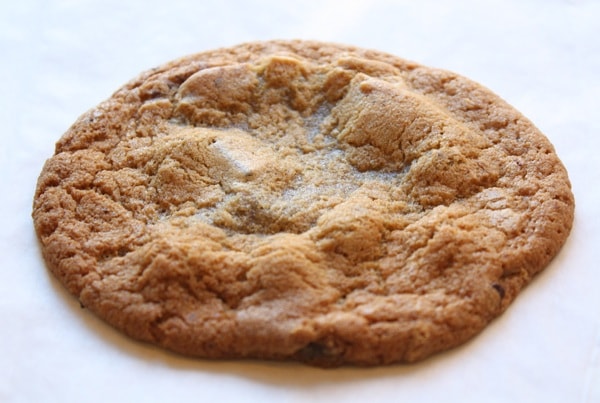 For dessert we went to The Roasting Plant to try their chocolate chip cookie. Serious Eats named their chocolate chip cookie #1 in NYC. It was just ok in my opinion:)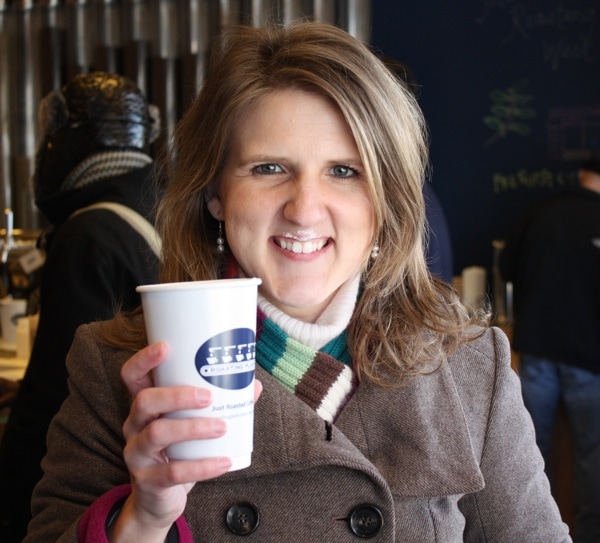 Amanda also tried a vanilla gelato shake. Got gelato shake? 🙂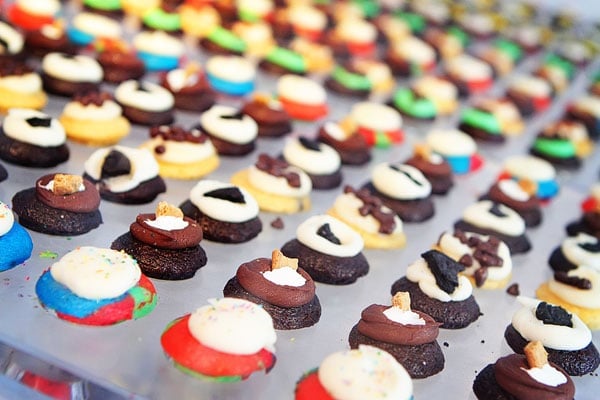 Photo via Amanda
Next, we walked to Baked by Melissa to try the cutest cupcakes ever. They are so tiny-the size of a quarter. The chocolate chip pancake flavor was the best!
We were told by several people to try the pretzel croissant at City Bakery. We didn't want to let anyone down, so we ordered one to share…and a few cookies. The pretzel croissant was delicious. The cookies were just so-so. I am picky when it comes to cookies:)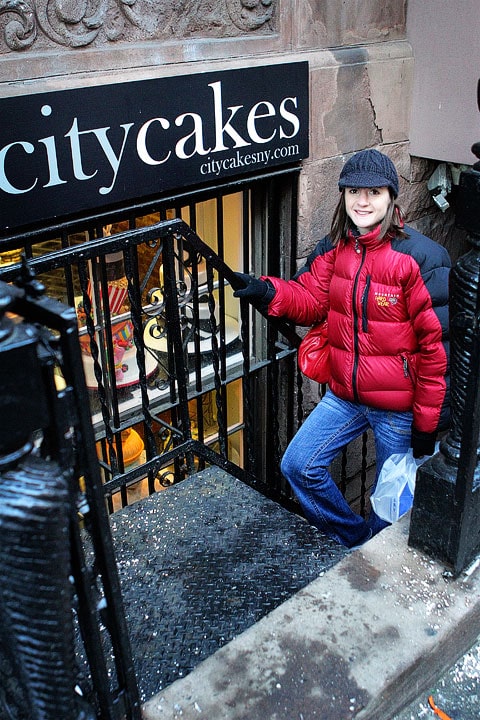 Photo via Amanda
We were on our way to Chelsea Market and stumbled upon another bakery, City Cakes. We went inside and found another chocolate chip cookie. I was on the hunt for the BEST chocolate chip cookie in NYC:) I had to taste them all! It was ok, kind of dry though.
Photo via Amanda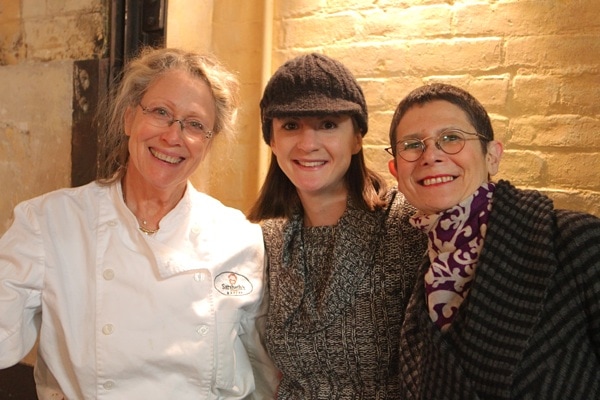 Photo via Amanda
We finally made it to SaraBeth Bakery at Chelsea Market to meet up with Dorie Greenspan. Dorie spoiled us with sweet treats and introduced us to the one and only SaraBeth. We had a lovely visit. And I can honestly say SaraBeth knows how to make a good chocolate chip cookie.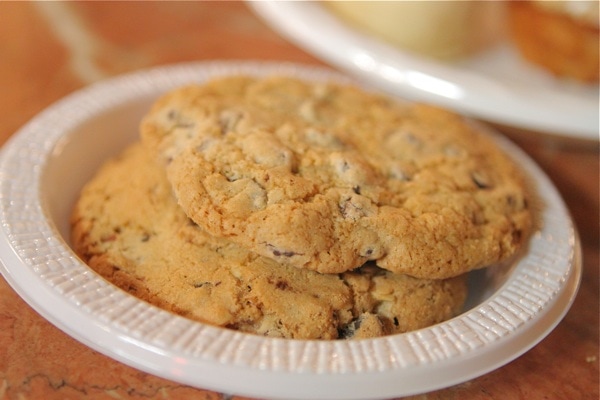 Photo via Amanda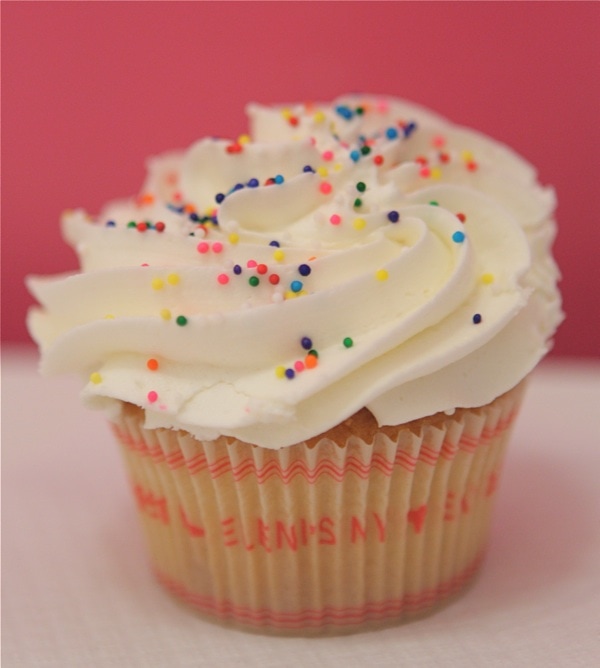 We were sugared out and ready to go back to the hotel, but then Amanda spotted Eleni's Cupcakes. Amanda loves Eleni's so we had to make a stop. Amanda loves their buttercream frosting! I am not a frosting fan, but had a little taste and I was pleasantly surprised. It was quite nice.
We had a fantastic day sampling goodies in NYC! I hope you aren't sugared out yet because I still have one more sweet day in NYC to share. Stay tuned!