Are you ready for another sugar loaded NYC post? I sure hope so, because this one is extra sweet.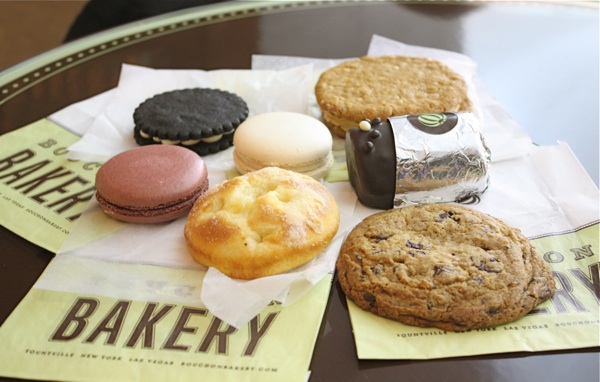 I started my day at Bouchon Bakery with Amanda, Jenny, and Lori. We ordered a little bit of everything.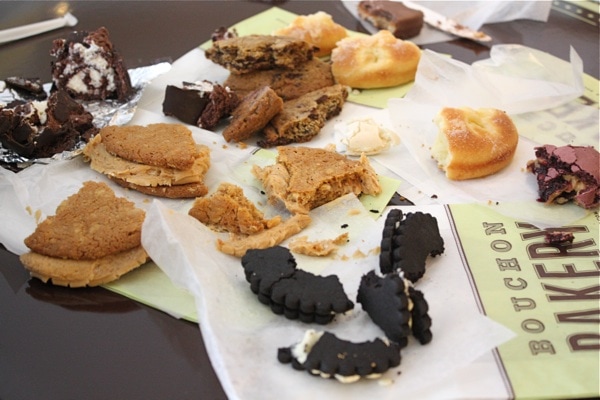 Several of you asked how we eat everything, well we don't. We all take a taste and move on. Look at the damage we did to these tasty treats. I hate wasting food, but we were on a mission to visit as many bakeries as we could. We had to pace ourselves.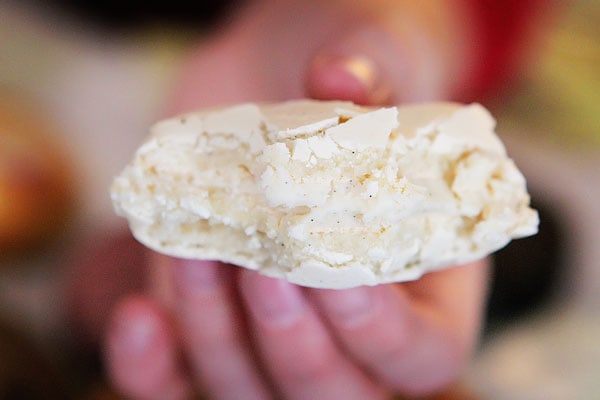 Photo via Amanda
We all fell in love with Bouchon's macarons. We tried the peanut butter and jelly and vanilla macaron. The vanilla was dreamy! I wish I would have ordered a dozen.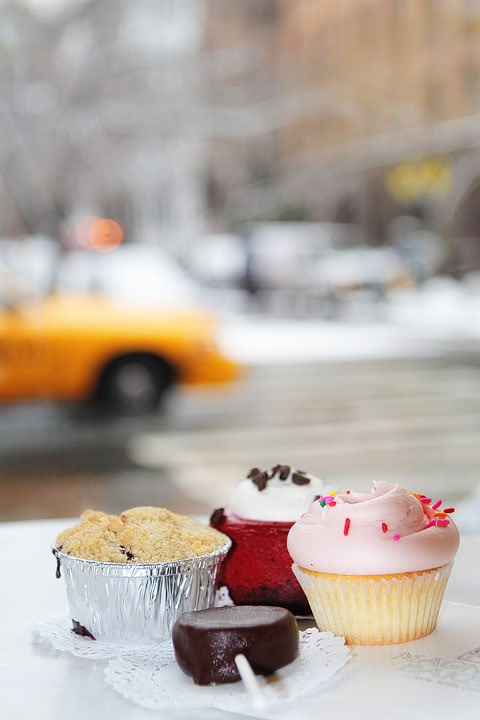 Photo via Amanda
Next, we stopped at Magnolia Bakery. We ordered a few treats to go. We all enjoyed the red velvet cheesecake.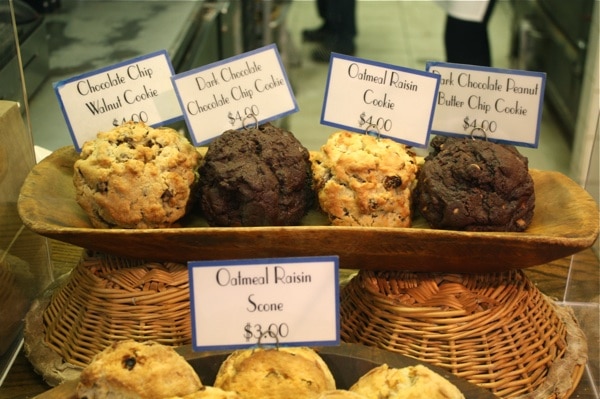 Levain Bakery was our next stop, where we met up with Susan from Doughmesstic. I have heard about their famous cookies for years, so I was super excited to try them. We ordered a chocolate chip walnut cookie and a peanut butter chocolate chip.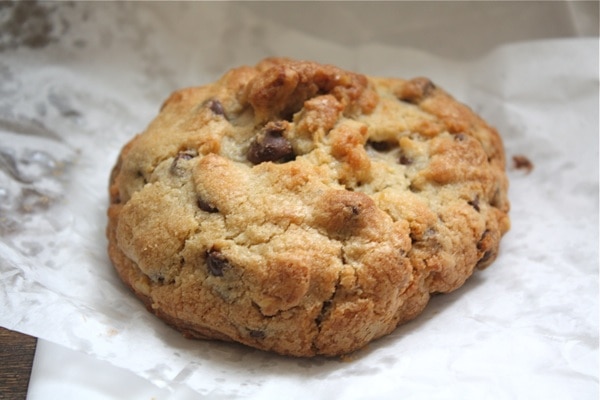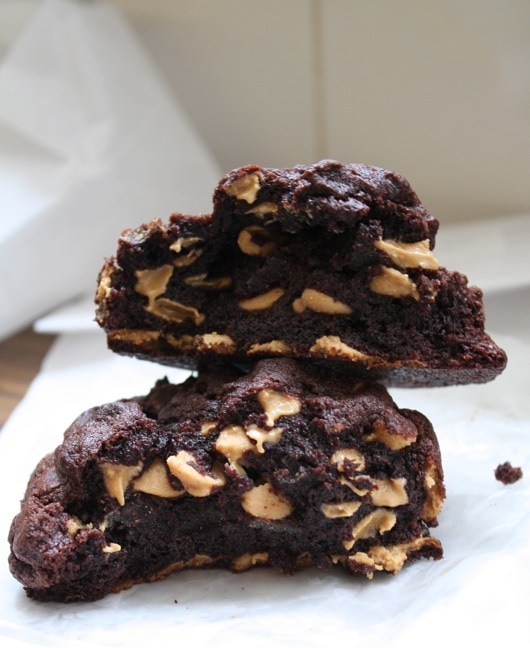 The cookies are humongous! The cookies are served warm and really are amazing. They really do live up to the hype. I personally don't appreciate nuts in my cookies, so I would get rid of the walnuts, but overall, these cookies get two thumbs up. My favorite cookie in NYC.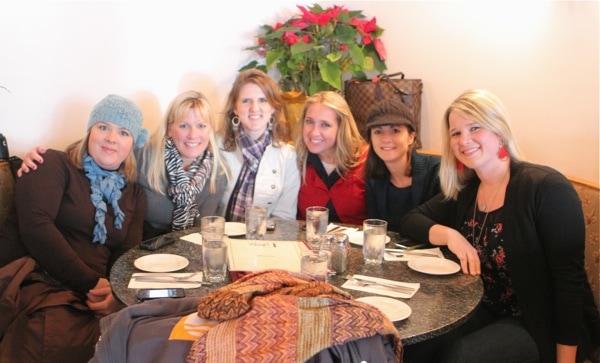 We took a break from the sweets to have lunch with Maggy, from Three Many Cooks. We enjoyed NYC pizza at Patsy's Pizza.
Fresh Mozzarella, Basil, and Tomatoes. So delicious!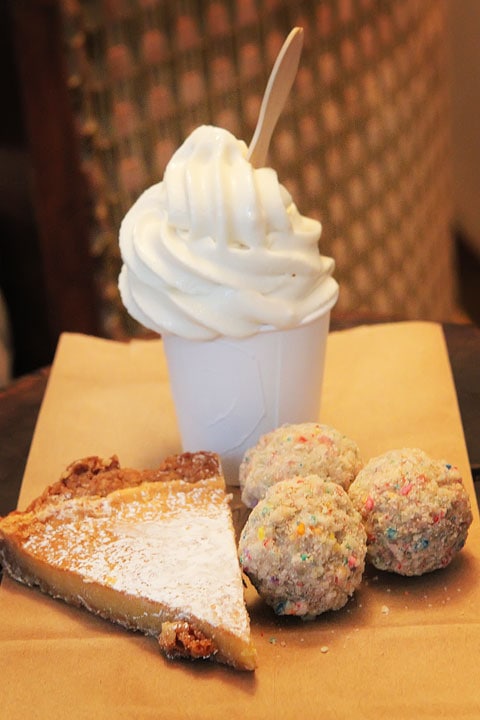 Photo via Amanda
For dessert we went to Momofuku. We tried the cereal milk ice cream, birthday cake truffles, crack pie, and compost cookie. Honestly, I didn't care for anything. Too odd for me:)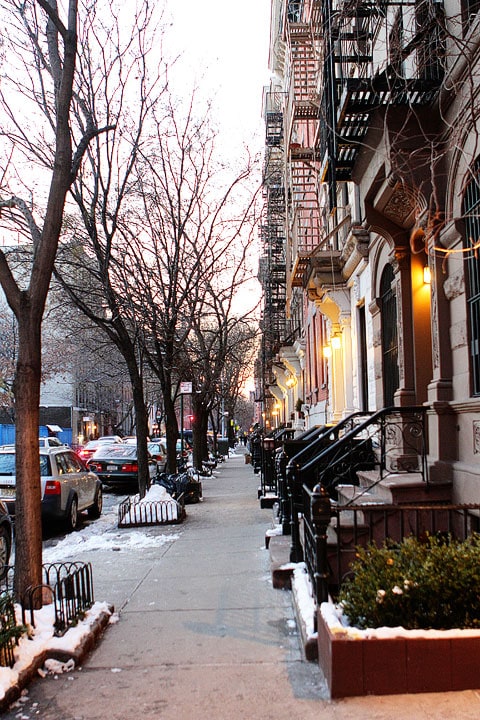 Photo via Amanda
After a little break in our hotel room, we headed out again to try Billy's Bakery and Lulu's.
Jenny let me sample the chocolate Twinkie she ordered from Lulu's. It was fantastic! I need to try making them at home:)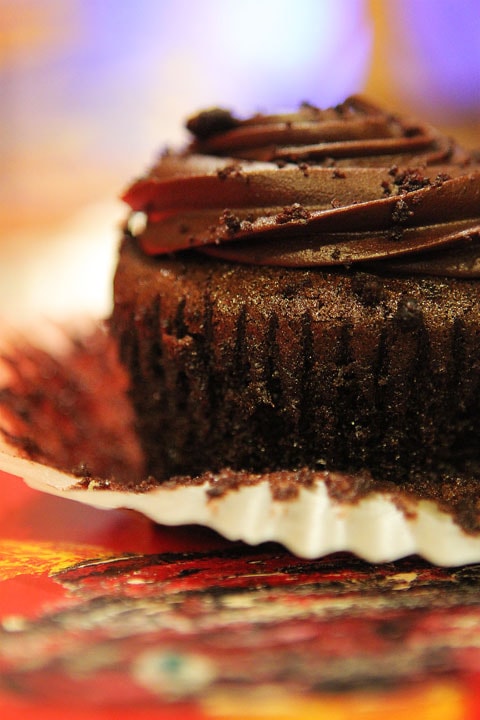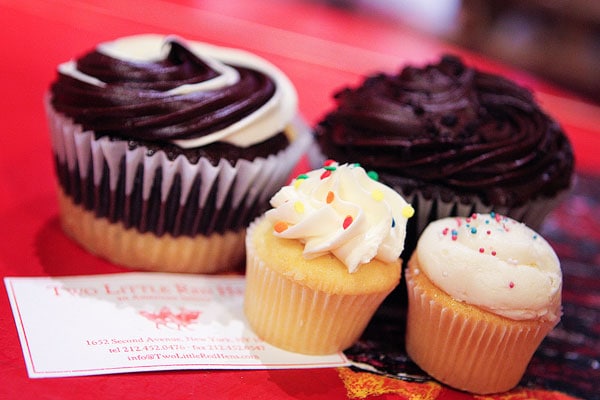 Photo via Amanda
We took a cab over to Two Little Red Hens, a super cute bakery. In my opinion, they have the BEST cupcakes in NYC. The marble and Brooklyn Blackout were out of this world! I usually am not a cupcake person, but I could eat these every day!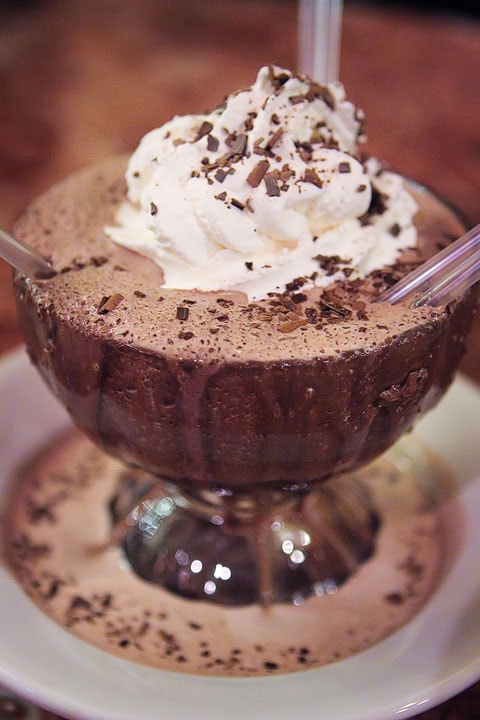 Photo via Amanda
Our last stop, Serendipity. We had to go. We all split a frozen hot chocolate and I am glad we did because it is one mighty dessert. Loved it though!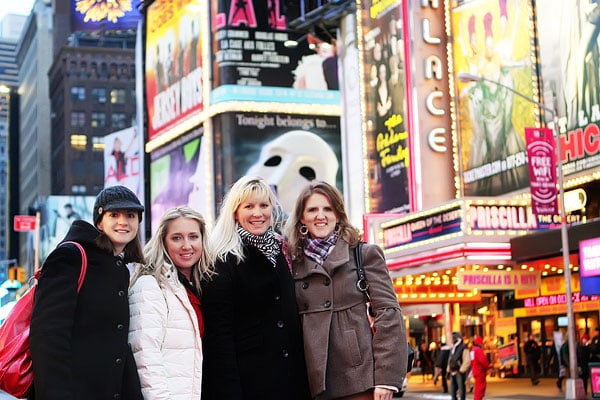 Photo via Amanda
Next stop, BED! I hope you enjoyed my sugar tour of NYC! I hope to go back some day, I had a fabulous time sampling sweet with my favorite blogging buds!