Do you have a case of the Mondays? And if you are't sure what that means, watch Office Space. Such a good flick! Mondays are always hard for me. Even though I work from home, it's still difficult to get back to the grind.
Mondays usually consist of catching up on emails, grocery shopping, laundry, and planning the rest of the week. By the time dinner rolls around, I am usually too tired to make dinner. If we are lucky, we eat leftovers from Sunday dinner, but sometimes I open the fridge to nothing. Sure, our fridge is stocked with the groceries we just bought, but I am usually not in the mood to do anything with them.
Sometimes we just eat cereal, but I try to throw something together. It has to be easy though. Mondays are easy nights. My new favorite easy meal are these Open-Faced Enchilada Veggie Quesadillas.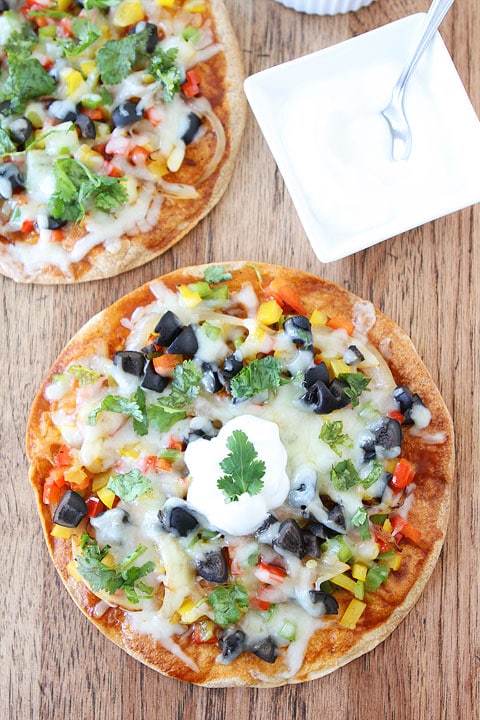 Enchiladas and quesadillas are always welcome at our dinner table. I love them both and would have a hard time picking a favorite. Good thing you don't have to choose because you can have the best of both worlds.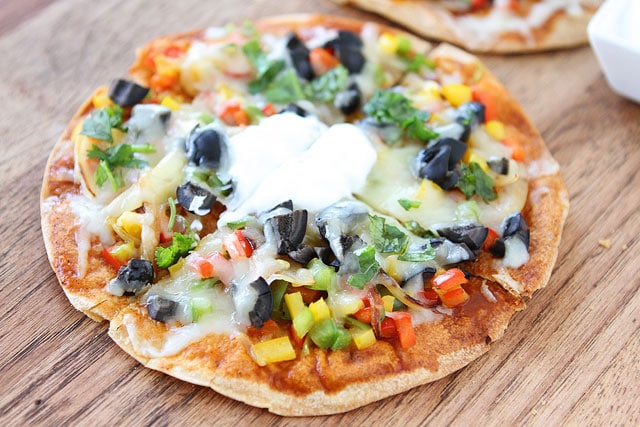 These crisp quesadillas are covered with enchilada sauce, topped with veggies, and smothered in cheese. Garnish with fresh cilantro, sour cream (or Greek yogurt) and you have a delicious and healthy meal in minutes.
I am not going to lie, I am kind of excited for Monday now…as long as Open-Faced Enchilada Veggie Quesadillas are on the dinner menu.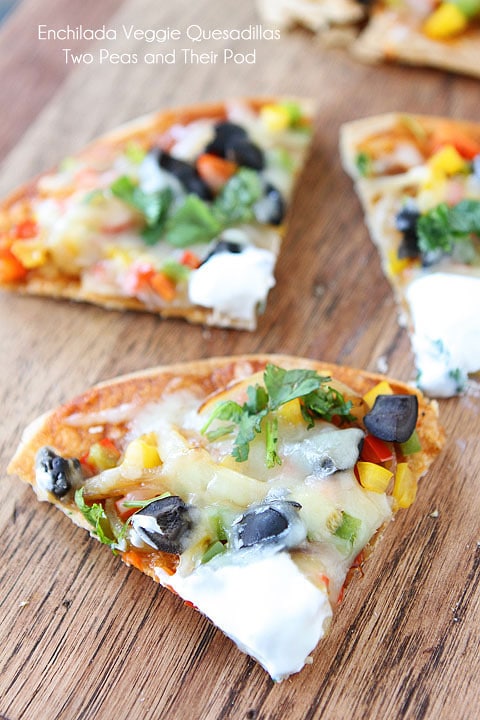 Make Monday a little better with Open-Faced Enchilada Veggie Quesadillas. They are perfect for Meatless Monday too! For the recipe and step-by-step photos, head on over to Tasty Kitchen. Thanks Amber for sharing your quick and easy recipe!