Peanut Butter Honey Yogurt Dip-this healthy three ingredient dip only takes five minutes to make and is always a hit!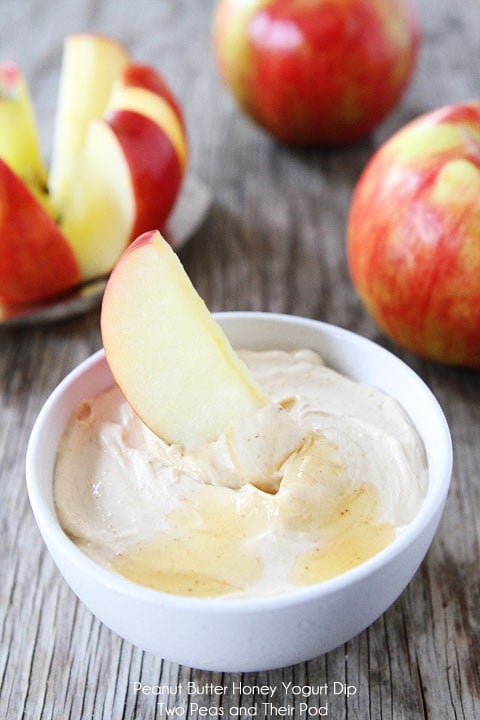 I think I've eaten an apple every day of my life since college. Well, besides my early pregnancy months. I couldn't stomach much, not even apples. I am just testing out the old theory, "an apple a day keeps the doctor away." So far so good since I rarely see the doctor.
I am upping my game with this Peanut Butter Honey Yogurt Dip. This dip makes me want to eat apples all day long! I wonder what two or three apples a day get you? Apples paired with Peanut Butter Honey Yogurt Dip, I bet I will never be sick again. I think this dip has magical powers!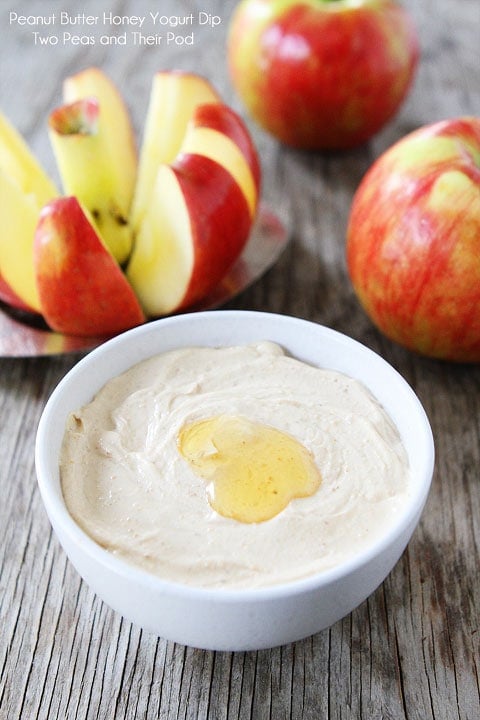 The best part about this dip, besides it's magical powers and it's deliciousness, it's SO easy to make. You only need three ingredients to whip up this dip: Greek yogurt, peanut butter, and honey. It's as simple as that. If you can stir, you can make this dip!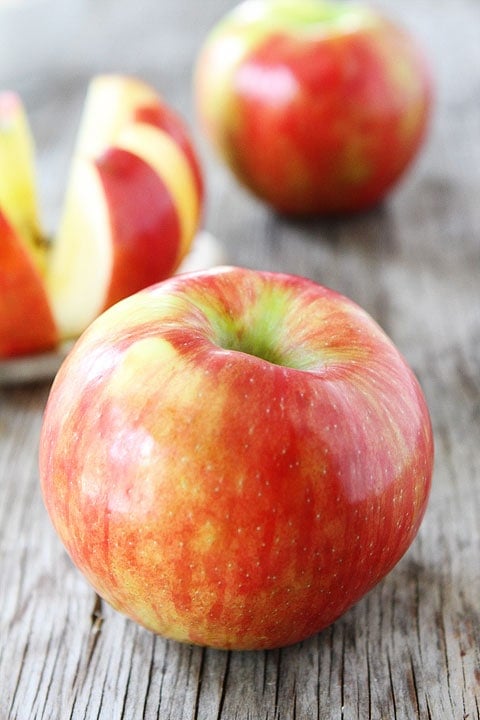 I use plain Greek yogurt, creamy natural peanut butter, and local Utah honey…it's the best!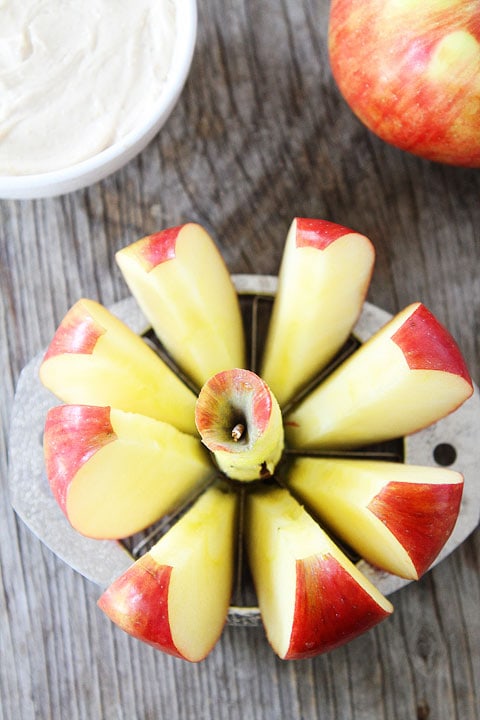 I like to eat my Peanut Butter Honey Yogurt Dip with apple slices. Apples are SO good right now. I am on a Honeycrisp kick, but I hear there is a new apple in town. Has anyone tried the SweeTango apple? I haven't, but it's on my to do list. As soon as I find them, you better believe we are going to tango!
Any apple goes well with this dip, so use your favorite! You can also serve the dip with graham crackers, cookies, or pretzels!
Peanut Butter Honey Yogurt Dip makes a great snack or dessert! It will take you less than five minutes to make, so what are you waiting for? Get dipping!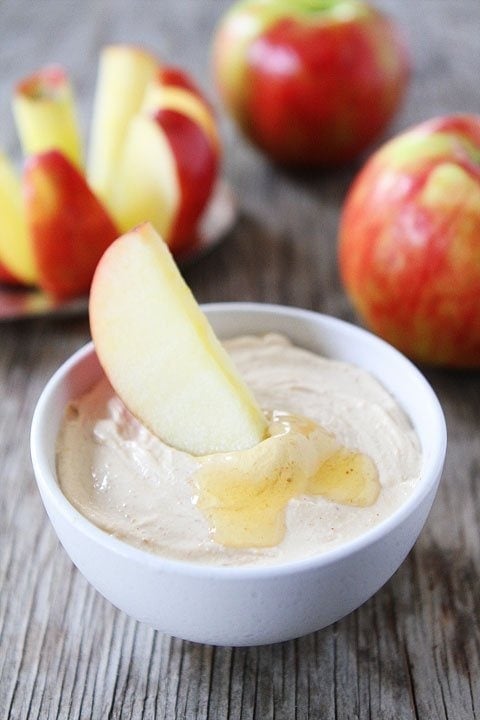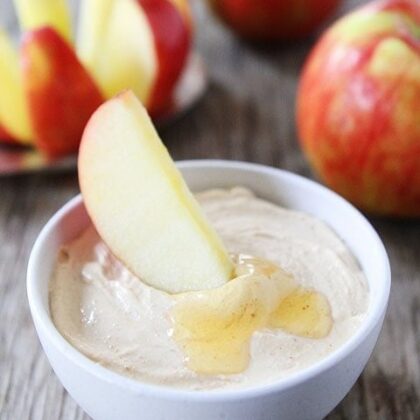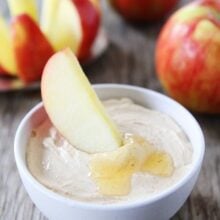 Peanut Butter Honey Yogurt Dip
This creamy peanut butter honey yogurt dip only has 3 ingredients and takes 5 minutes to make! It is great with apple slices or any fruit!
Instructions
In a small bowl, combine Greek yogurt, peanut butter, and honey. Stir until combined and smooth. Serve with apple slices or other cut up fruit.

Note-this dip is also great with graham crackers, pretzels, or cookies!
Have you tried this recipe?
Leave a comment below and share a photo on Instagram. Tag @twopeasandpod and hashtag it with #twopeasandtheirpod