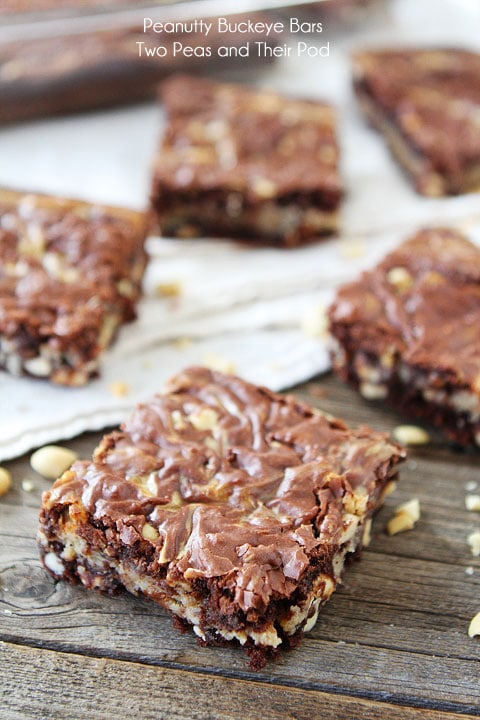 I love buckeyes. And I am not talking about the Ohio State Buckeyes, I don't like to talk about them. I am an Illini fan. I am talking about the chocolate peanut butter buckeyes that are insanely delicious. The ones you pop in your mouth and keep popping until they are gone and you have a stomachache. I love those buckeyes.
Well, I was recently looking at recipes on Better Homes and Gardens and I came across a recipe for Peanutty Buckeye Bars. I immediately bookmarked the recipe. Buckeyes, but in bar form? Count me in!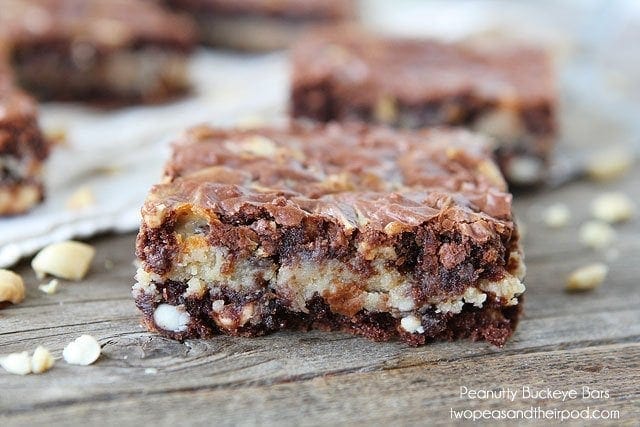 I was waiting for the perfect reason/excuse to make these bars. Well, it was our friend's birthday and he is a huge peanut butter and chocolate fan, just like me. So I pulled up the Peanutty Buckeye Bars recipe and got baking. It was time to celebrate. Everyone deserves a special birthday treat.
The bars are simple to make and will blow your mind. They go a little something like this-a layer of rich chocolaty brownie with crunchy peanuts, a layer of creamy peanut butter and sweetened condensed milk, and another layer of peanutty brownie.
You are craving Peanutty Buckeye Bars, huh? It happened to me too! These bars are a must make!
For the recipe, check out my guest post on BHG! Enjoy!