Penne with Roasted Cauliflower and Lemon Caper Vinaigrette-love the flavors in this healthy pasta dish!
You guys, I have to tell you about this pasta dish. My grilled cheese obsession has moved to a pasta obsession. Specifically, Penne with Roasted Cauliflower and Lemon Caper Vinaigrette. I made it for lunch over the weekend and I can't stop thinking about it. Sometimes pregnancy cravings are a one and done thing, but this pasta has been on my mind all day, every day. I LOVE it!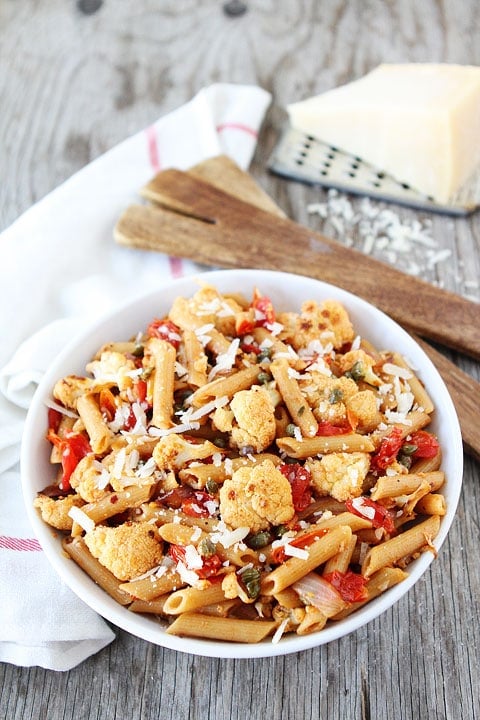 We were enjoying a lazy Saturday at home and I wasn't planning on cooking or blogging, but I started craving pasta. I tried to ignore the craving, but I don't even know why I tried. It never works. So instead, I went upstairs and looked in the fridge and pantry to see if we had any ingredients to create a pasta dish.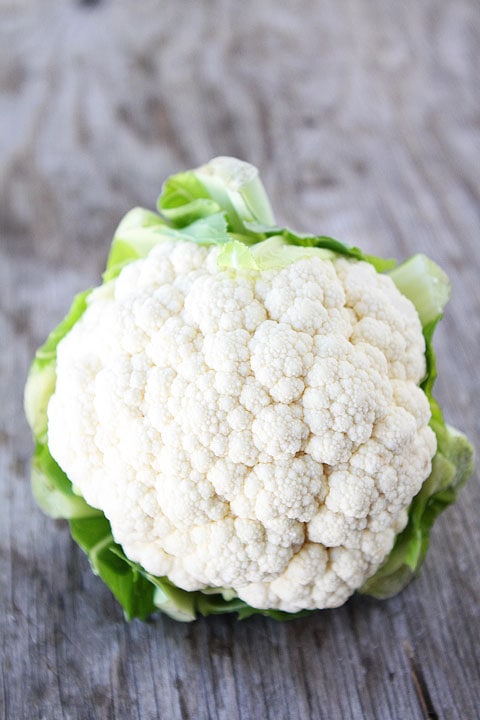 I found a head of cauliflower in the bottom drawer of our fridge. Vegetables have been off limits for most of my pregnancy, but they are finally creeping back into my diet. I thought I could handle the cauliflower if I added it to my pasta. Carbs make everything better right now:)
I decided to roast the cauliflower with grape tomatoes, garlic, and red onions. Roasting brings out the best flavor!
I used my favorite pasta, DeLallo's Organic Whole Wheat Pasta. It is pasta perfection! I used penne because it was the first bag I saw in the cabinet, but any pasta will do. I added the roasted veggies to my cooked penne.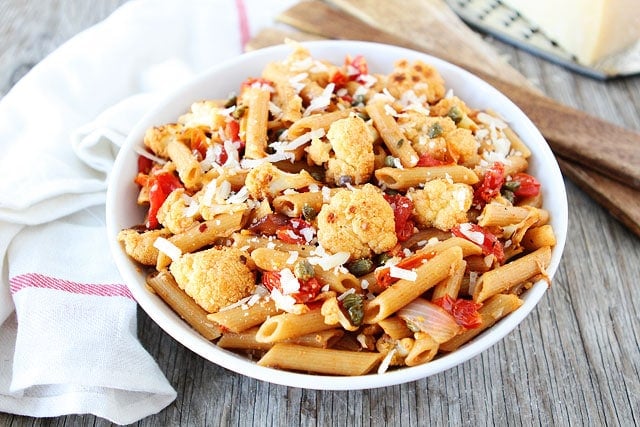 The pasta dish was lacking something so I whisked up a lemon caper vinaigrette and poured it over my pasta. I gave it a good toss and went in for a bite. Holy smokes! The combination was magical!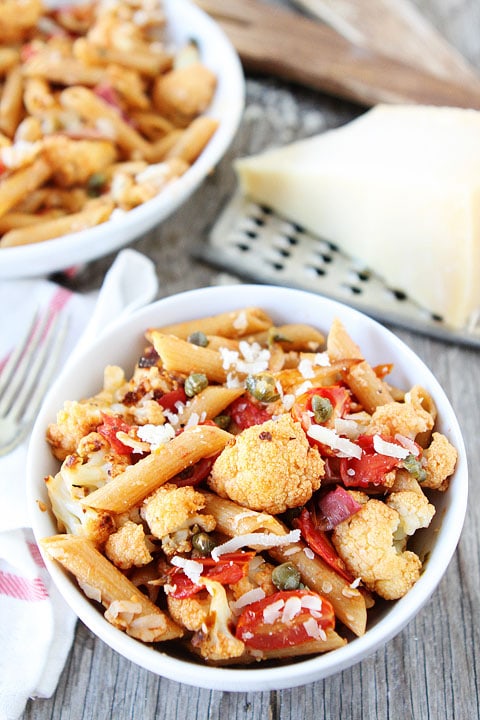 I added a little shredded Parmesan cheese and enjoyed a big bowl of pasta. Josh and Caleb already ate lunch, so I wasn't going to offer them any pasta, but they walked into the kitchen and asked to taste it. I was hesitant to share, but I wanted to see if they liked it. I was kind of worried my pregnancy cravings had weirded out, but nope, they both loved it! This pasta is the real deal. It is so good!
I had leftovers the next day and the pasta dish hit the spot again. I am seriously in love with this recipe! Penne with Roasted Cauliflower and Lemon Caper Vinaigrette is going on the menu again this week. I can't get enough! You should add it to your menu too!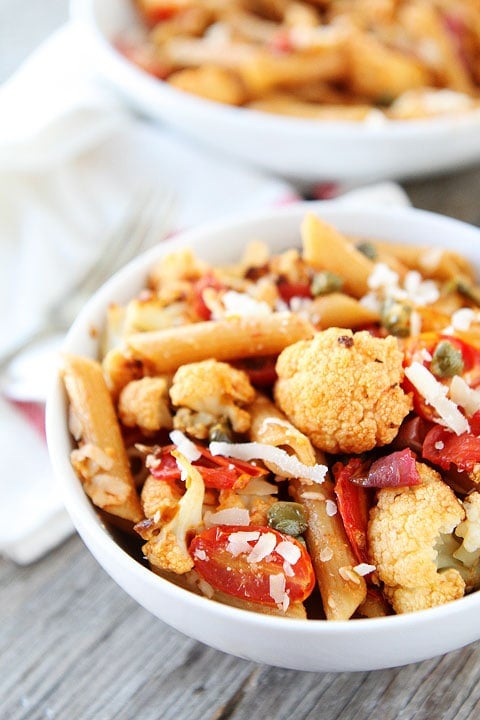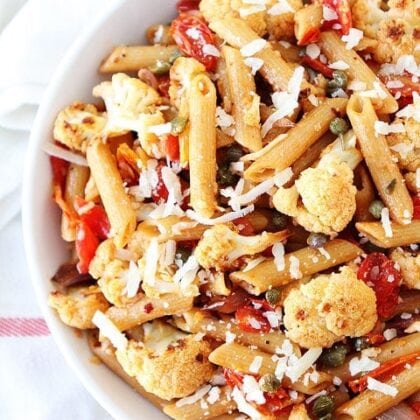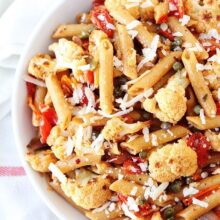 Penne with Roasted Cauliflower and Lemon Caper Vinaigrette
Penne pasta with roasted cauliflower, tomatoes, and a lemon caper vinaigrette. This healthy pasta dish is a winner!
Ingredients
For the Pasta:
For the Lemon Caper Vinaigrette:
Instructions
Preheat oven to 400 degrees F. Place the cauliflower, garlic, and onion slices on a large baking sheet. Drizzle with olive and toss until well coated. Season with salt and pepper, to taste. Roast until golden and tender, about 20 minutes. Remove the pan from the oven and stir the cauliflower. Add the tomatoes and return the pan to the oven. Roast for 10 minutes.

While the cauliflower is roasting, bring a large pot of salted water to boil. Cook the pasta until al dente, about 7-8 minutes. Drain pasta and set aside.

Meanwhile, make the Lemon Caper Vinaigrette. In a small bowl, whisk together lemon juice, olive oil, capers, maple syrup, mustard, and red pepper flakes. Set aside.

Roughly chop the roasted onions. Remove the garlic from the peel and chop.

In a large pan, combine pasta, cauliflower, tomatoes, onions, and garlic. Add the Lemon Caper Vinaigrette and stir until coated. Heat over medium heat until pasta is warm. Serve with shredded Parmesan cheese and season with salt and pepper, if desired.
Have you tried this recipe?
Leave a comment below and share a photo on Instagram. Tag @twopeasandpod and hashtag it with #twopeasandtheirpod
Disclosure: this post is in partnership with DeLallo, but our opinions are our own.