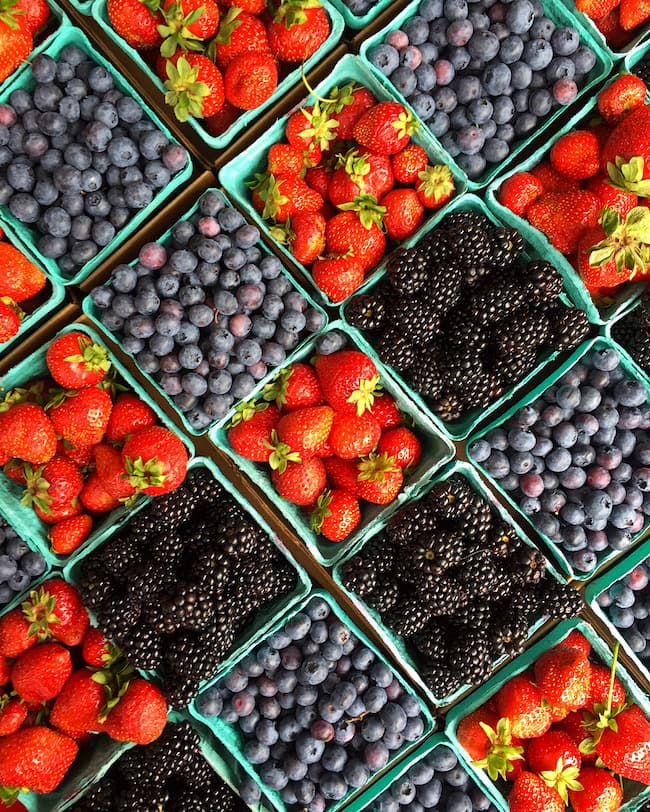 Josh and I recently traveled to Oregon and today we are sharing a little recap of our trip. We went to Portland and Cannon Beach and had a wonderful time. We love Oregon, it is such a beautiful state and the food is amazing too, especially the berries. They are the BEST!
We were invited to attend "Berry Camp," where we learned all about Oregon berries and went to the annual Oregon Berry Festival.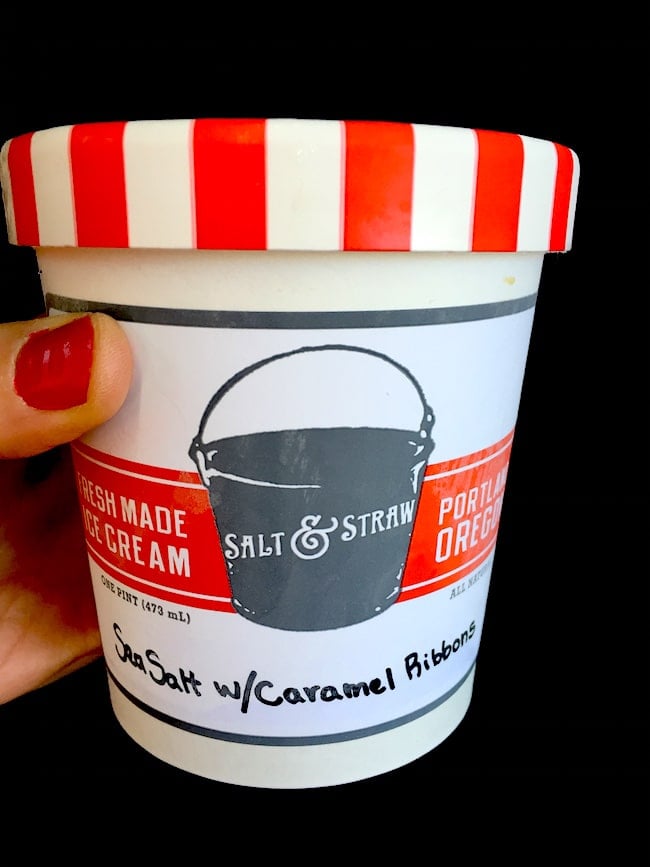 Part of camp, included a special tour of Salt & Straw. Salt & Straw is my favorite ice cream so I was super excited. We got a behind the scenes tour and watched them make ice cream. Salt & Straw created special Oregon berry flavors for the month of July and we got to sample them all! We even tasted ice cream fresh out of the machine. It was so fun and SO good!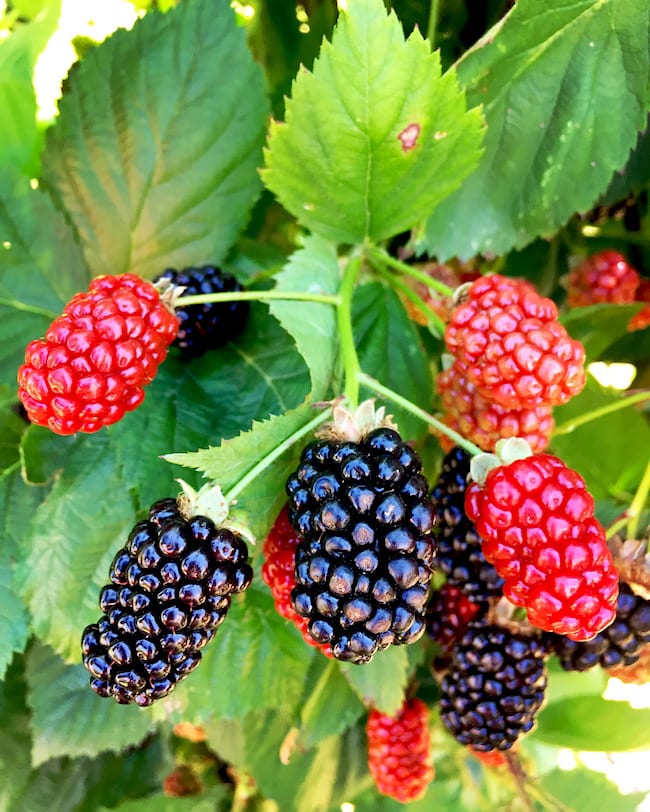 We also went on a berry field tour and sampled lots of berries, right from the vine! We were in berry heaven. I had no idea there were so many varieties of berries. I LOVED the marionberries and black raspberries. I couldn't stop eating them.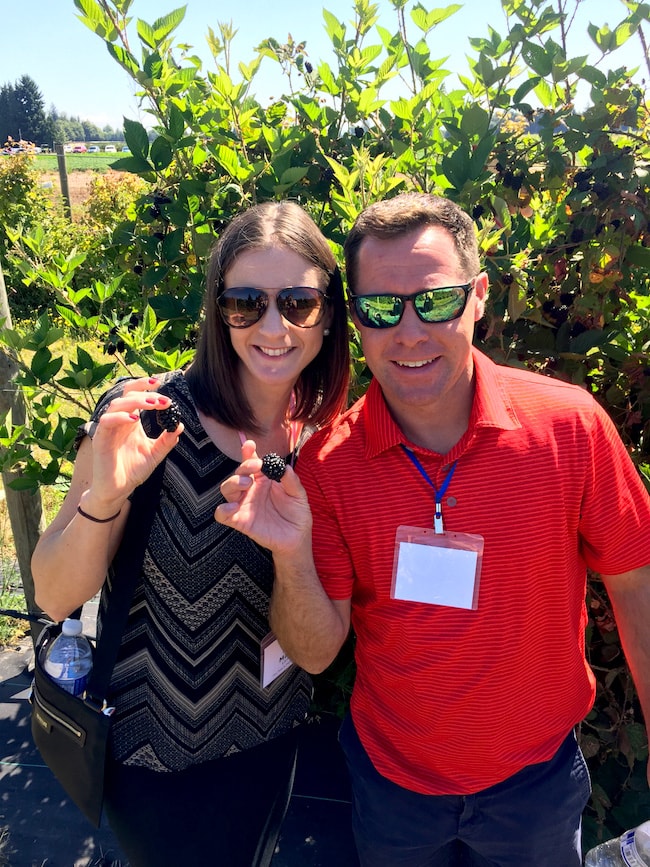 Oregon has the perfect climate and terrain for berries, their berries can't be beat! Every single berry made my mouth and belly very happy.
We also toured Colombia Empire Farms and sampled jam, chocolate covered hazelnuts, and hazelnut toffee. It was a SWEET day!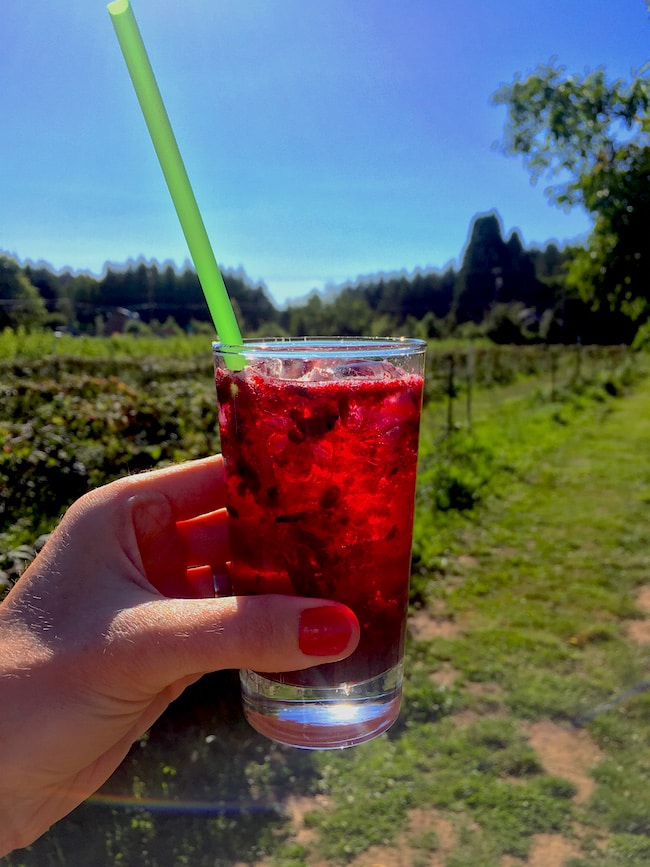 That evening, we attended the Berry Gala Dinner with Plate & Pitch Fork. We dined al fresco on the farm and the setting was so gorgeous! We lucked out with beautiful weather and the food was fantastic. Of course, lots of berries were involved.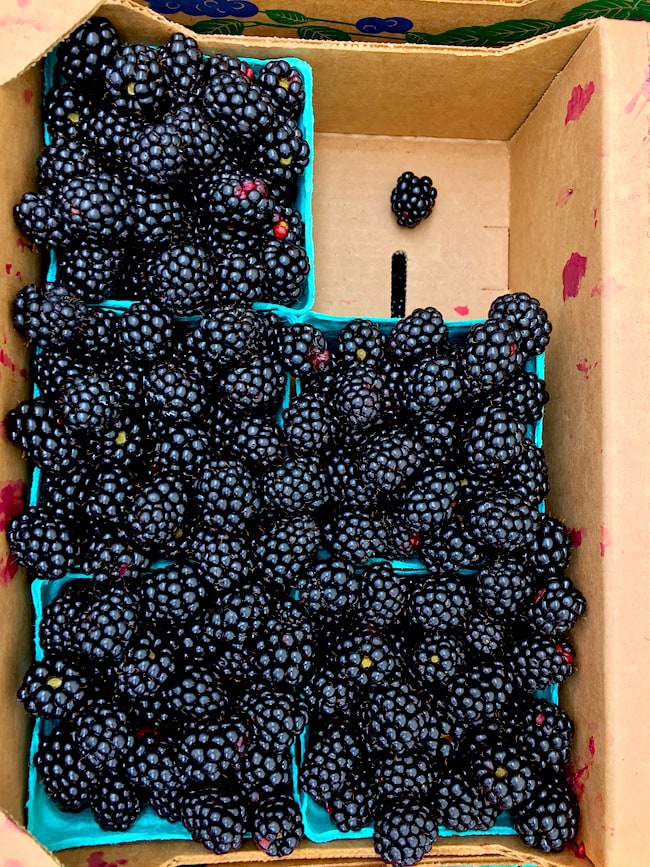 The next day, we attended the Oregon Berry Festival. There were berries everywhere and not just fresh berries. There were berry jams, pies, vinegars, candies, sauces, ice cream, and even berry s'mores! I made sure I sampled a marionberry s'more. It was heavenly!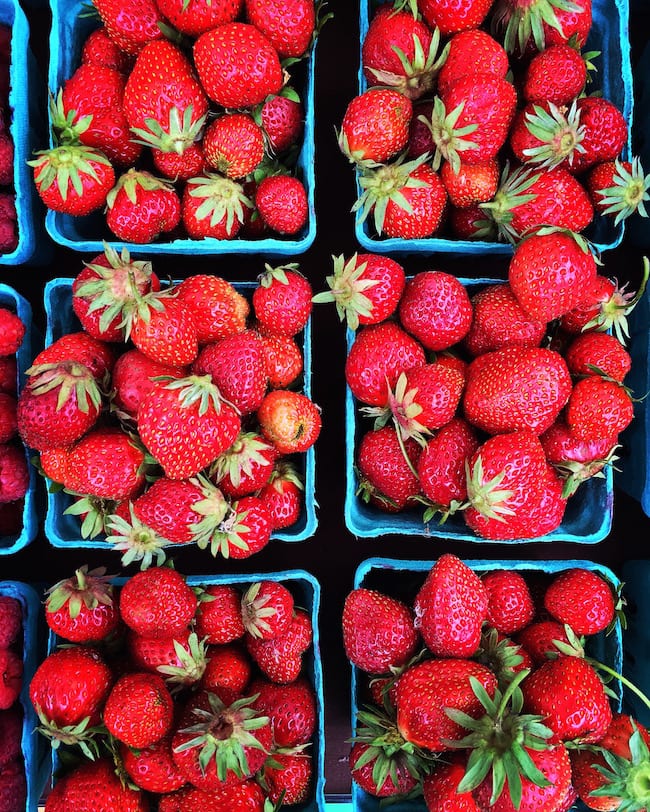 We loved visiting with all of the vendors and sampling all of the delicious berry treats! We had a berrylicious time!
While we were in Portland, we made sure we scouted out some good eats. We went to ¿Por Que No? taqueria for lunch and this is hands down my favorite Mexican place EVER! I ordered the veggie Bryan's Bowl, which is a bowl with beans, rice, fresh veggies, salsas, guacamole, queso fresco, crema, cilantro & either chips or three housemade tortillas on the side. I got the chips. It was one LOADED bowl and so good. Everything was super fresh and super delicious. Josh got the Bryan's Bowl with carne asada and he loved it too. The only problem with this place is that it is in Portland. I want one in Salt Lake City:)
We went to breakfast at Bijou Cafe in downtown Portland. Josh had the traditional bacon, eggs, and potatoes breakfast with a homemade biscuit. I enjoyed the cinnamon brioche French toast with Oregon berries. We left with happy, full bellies.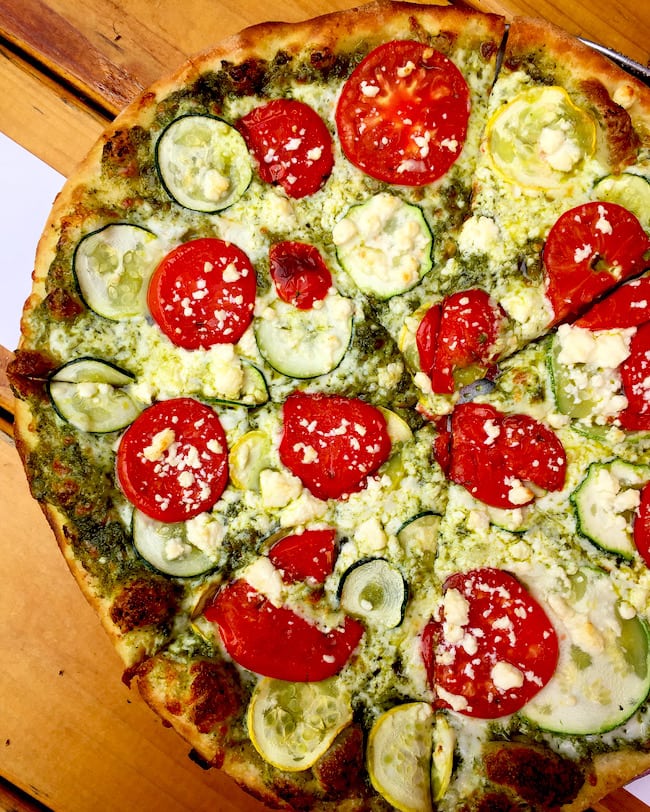 Hot Lips Pizza created a special berry pizza for the berry festival, which was awesome. We also got to sample some of their other pies. I loved the pesto squash pizza. Oh, and they make cookies too, the whole wheat hazelnut chocolate chip cookie was tasty!
I love visiting new ice cream shops when we are on vacation. We went to Ruby Jewel and I was in ice cream heaven. I sampled a ton of flavors and loved every single one. I had a hard time deciding what to put in my freshly made waffle cone. In the end, I went with Cookies & Cream and Peanut Butter Krispy Crunch. I normally don't order Cookies & Cream because it is kind of boring, but Ruby Jewel's Cookies & Cream is the BEST I have ever tasted. I had to get a scoop.
After our time in Portland, we headed to the Oregon coast to relax in Cannon Beach for a few days. We hadn't been on trip without the boys since our babymoon, so it was time for some R&R as a couple.
We stayed at the Stephanie Inn and we LOVED it. It is the perfect spot for a couples getaway. The inn is right on the Pacific ocean and has gorgeous views of the famous Haystack rock. We were blown away by the hospitality and attention to detail.
The Stephanie Inn provides a complimentary gourmet breakfast buffet every morning and the spread is incredible! We made sure we sampled a little bit of everything. More Oregon berries, yay!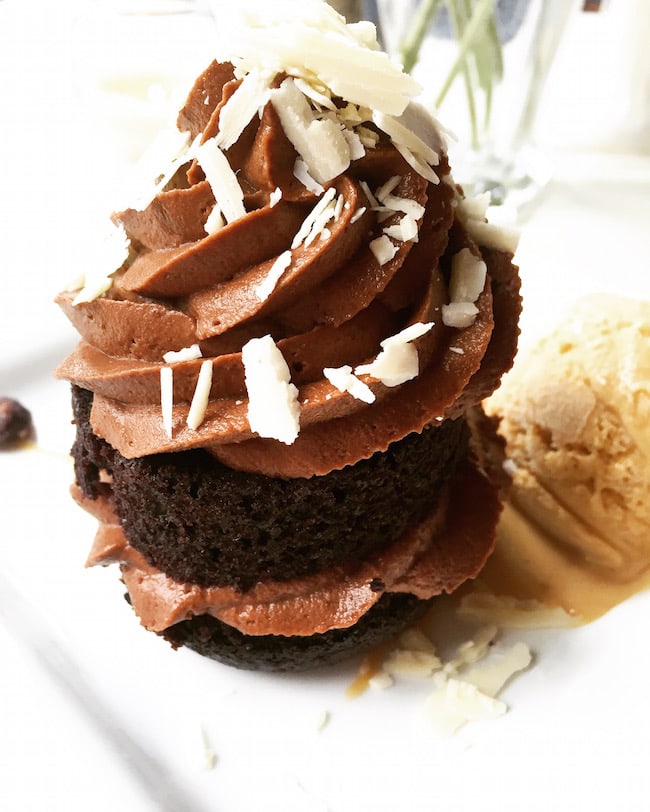 We also dined at the Stephanie Inn for dinner and loved every bite. Everything was outstanding. We shared a tomato mozzarella salad and a stone fruit salad to start our meal. Josh ordered crab cakes and I had polenta with a colorful assortment of vegetables. For dessert, we had the chocolate mousse cake with salted caramel ice cream. Amazing!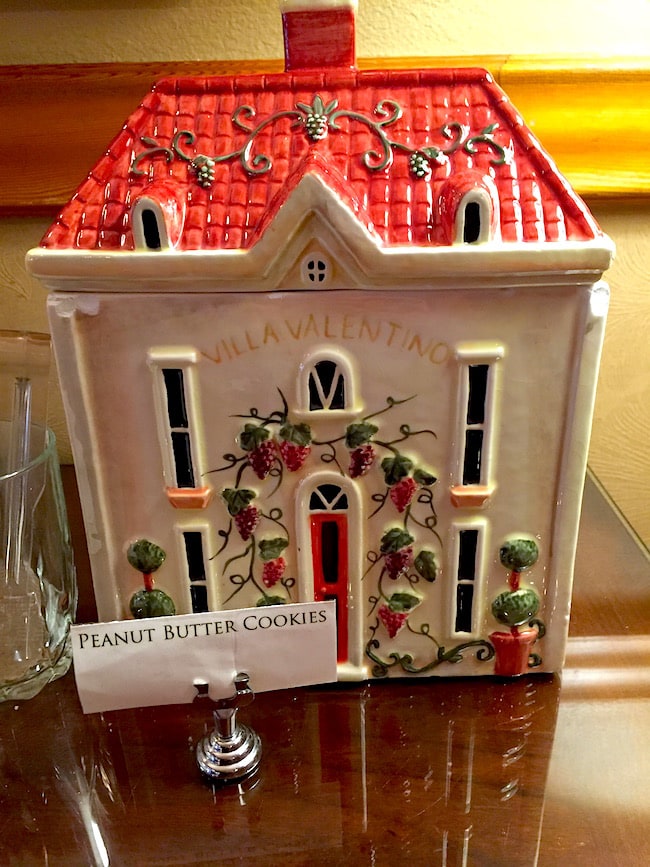 My favorite part about the Stephanie Inn, was the cookie jar. Are you surprised? 🙂 They have a cookie jar in the lobby with fresh baked cookies ALL day long. They switch up the cookies often, so I made sure I stopped by a few times every day. All of the cookies were delicious, but I loved the peanut butter cookies. They were super soft. Mmmmm!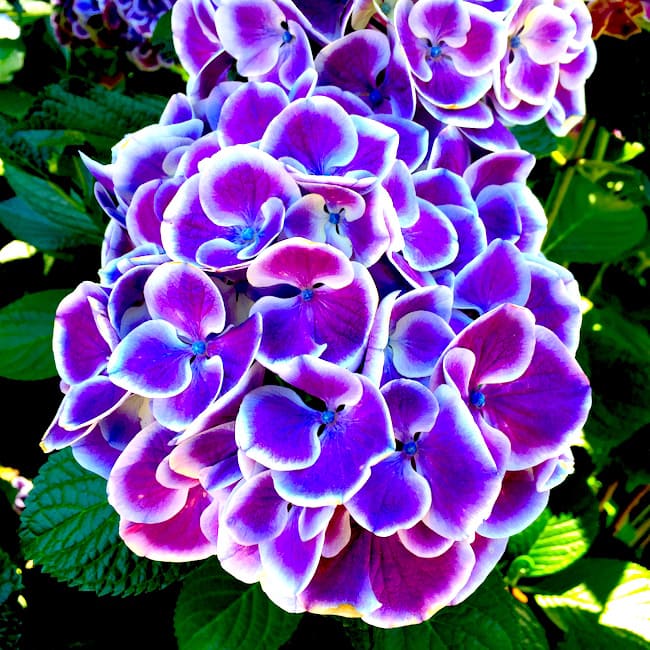 Hydrangeas are my favorite flower and they were everywhere in Cannon Beach. I made Josh stop multiple times to take pictures. They were so pretty, I couldn't help myself.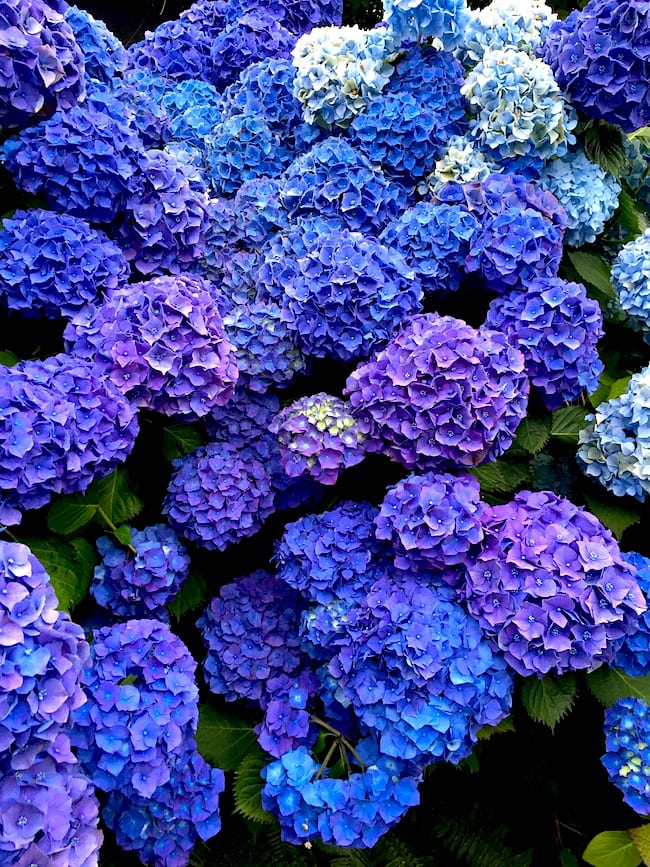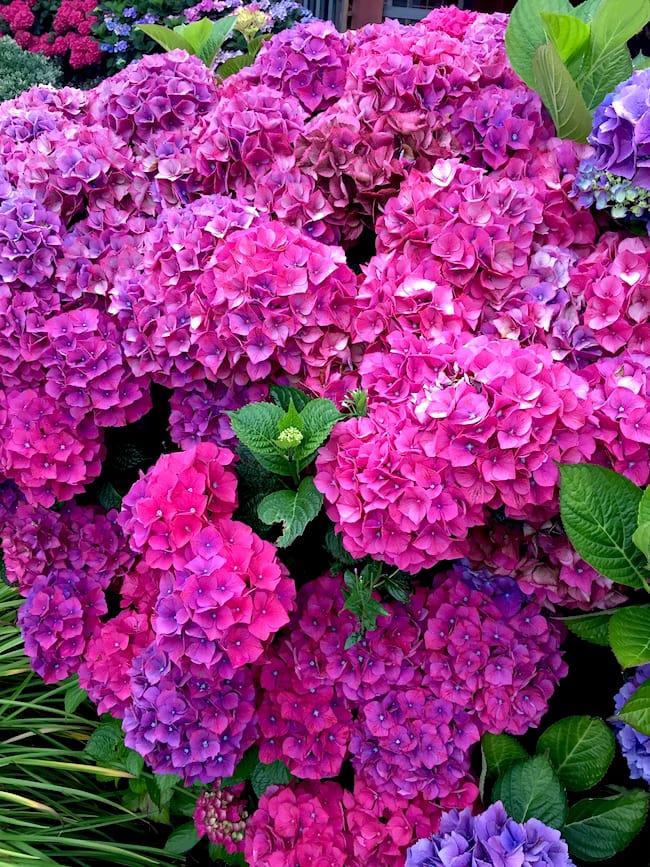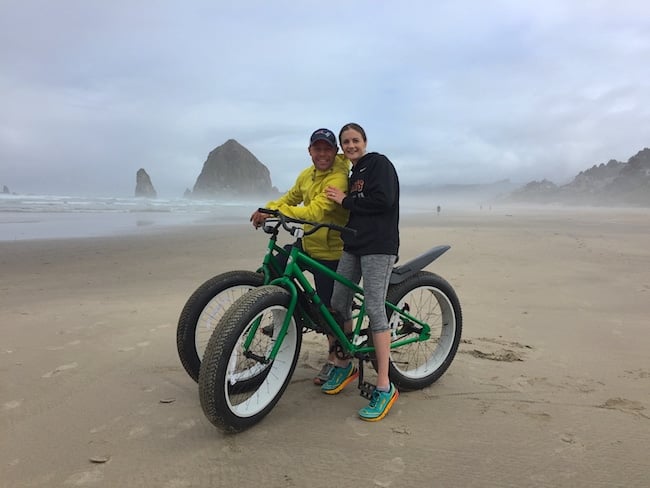 One morning, we checked out beach bikes from the Stephanie Inn and went on a long bike ride on the beach. It was so much fun!
We felt like we were in the movie Goonies.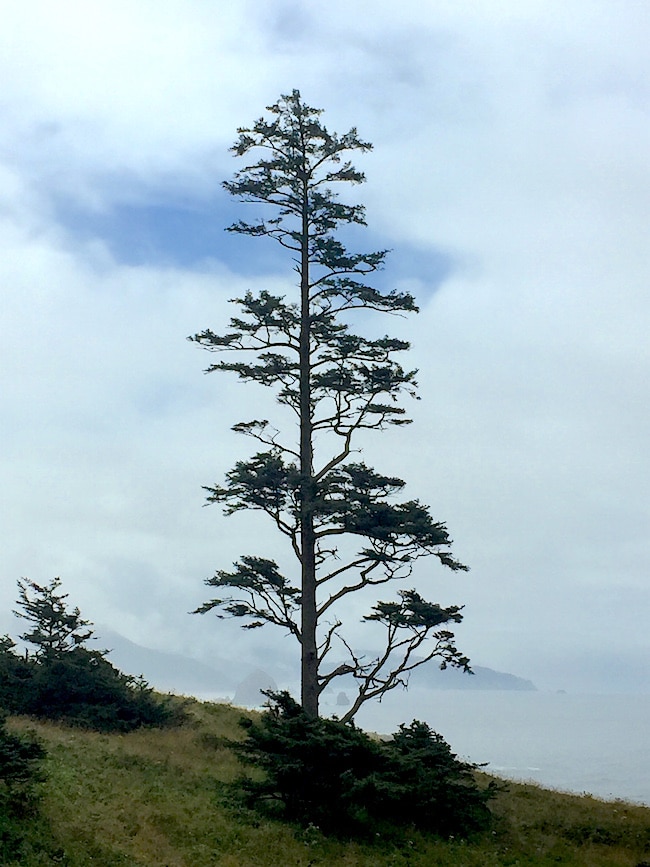 We also visited Ecola State Park.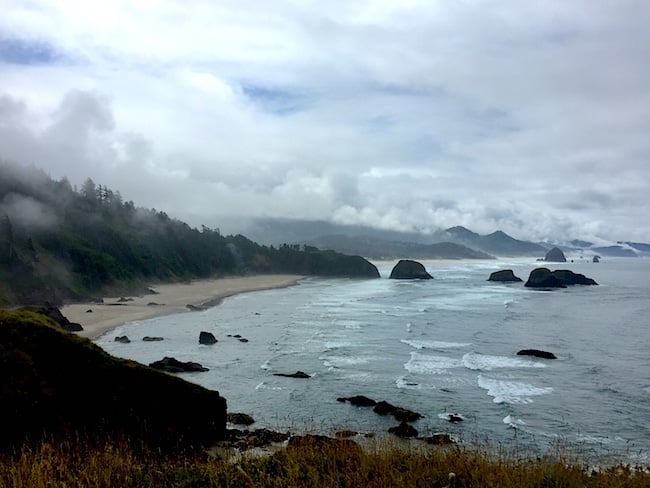 Beautiful views in every direction.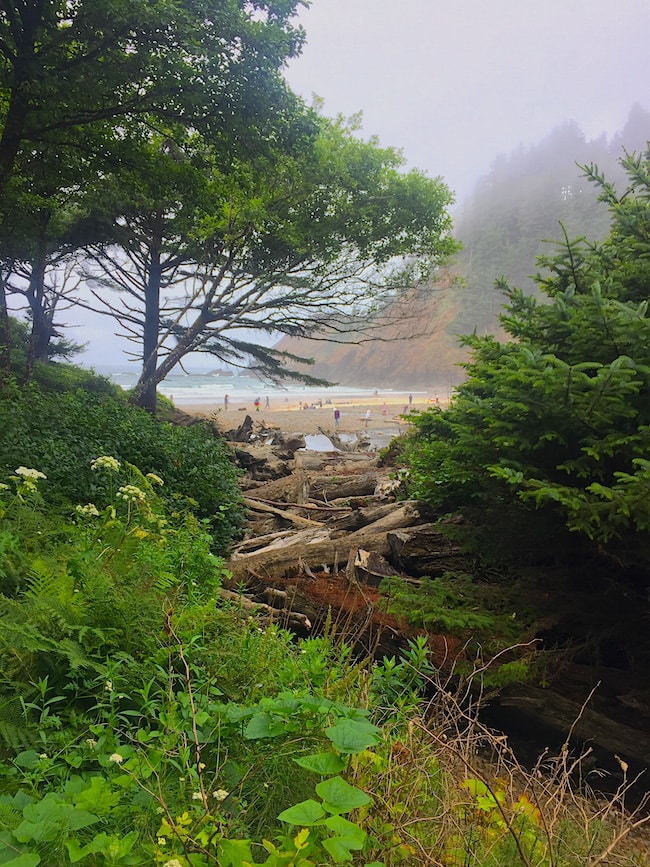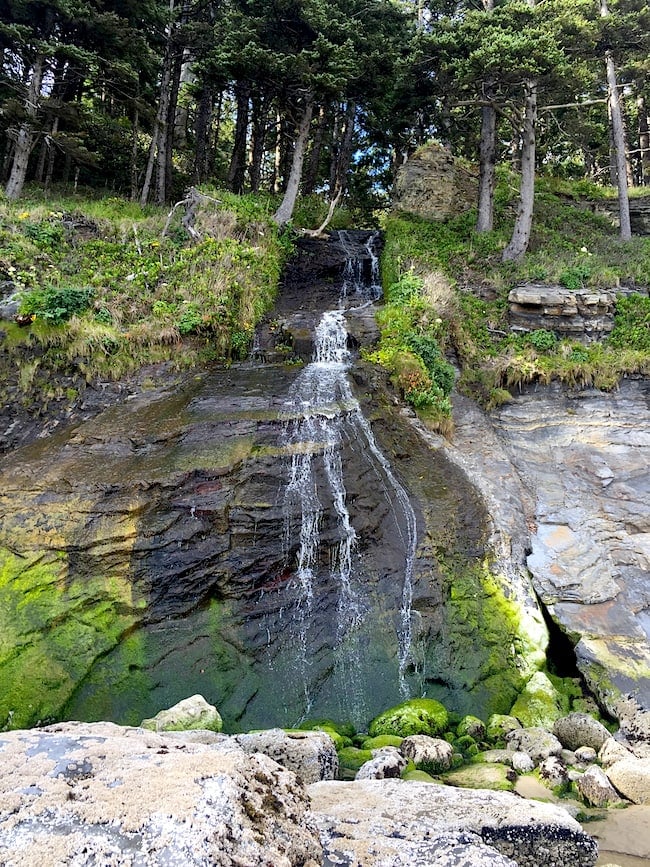 We hiked to Short Sand Beach, a secluded sandy beach surrounded by lots of trees. We spotted a waterfall and lots of tide pools.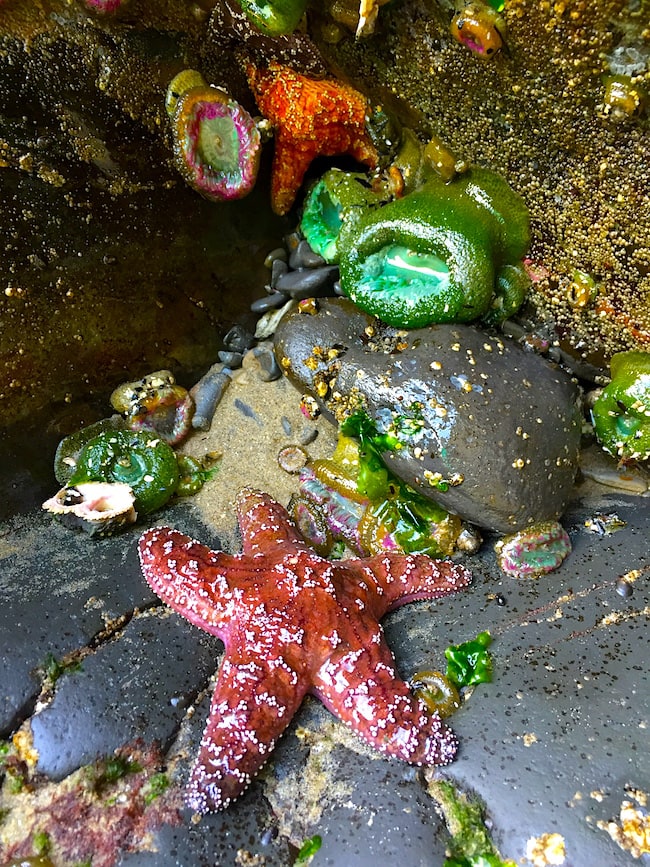 We saw lots of star fish and other ocean creatures.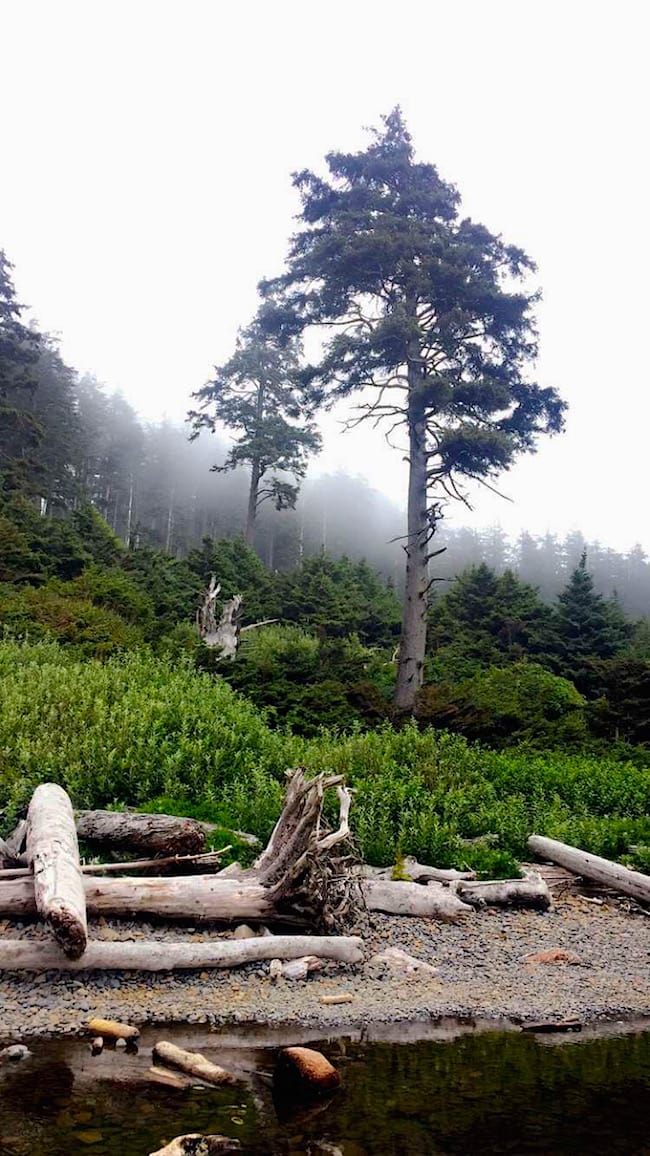 We had a fun day exploring. There was beauty all around!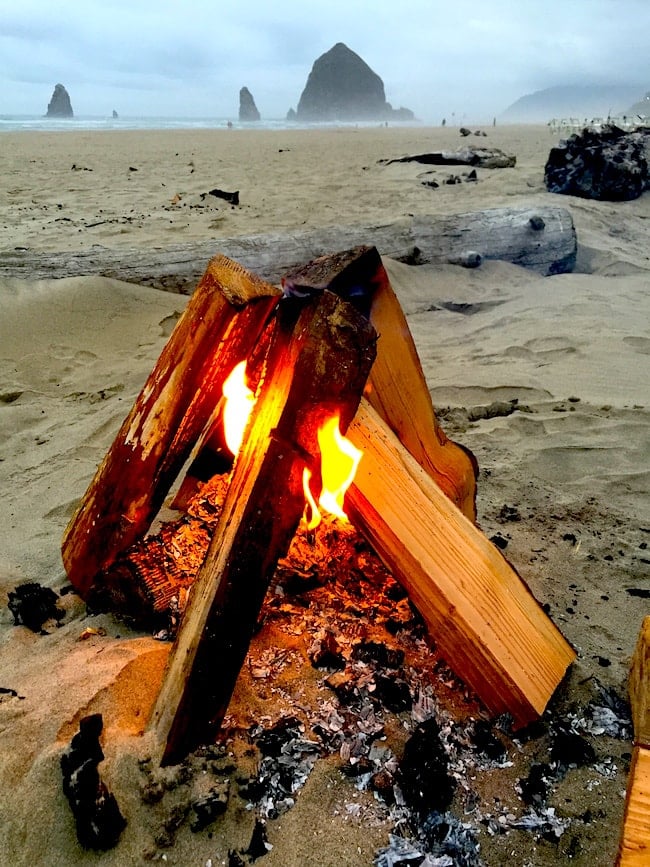 We ended our day with a campfire on the beach. You can't beat that view, the sound of the ocean, and a crackling fire.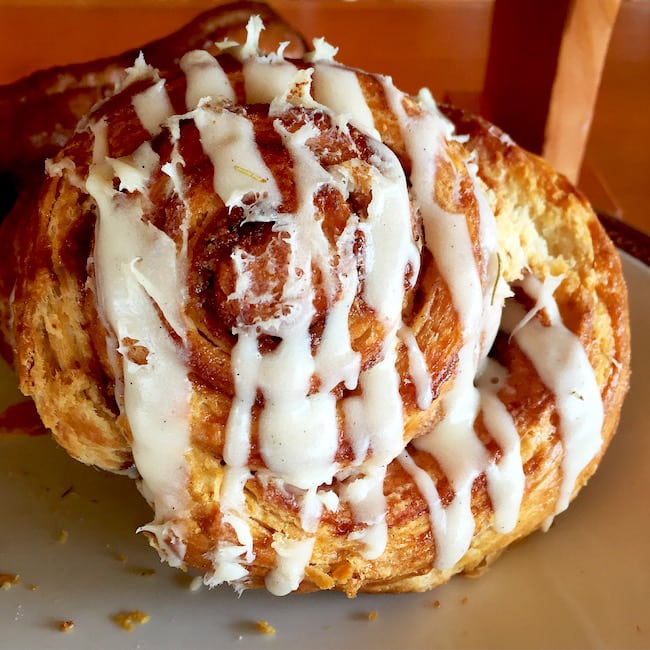 Cannon Beach is such a cute place with lots of good eats. In addition to the food at the Stephanie Inn, we also loved:
Sleepy Monk Coffee-we don't drink coffee, but we did enjoy their pastries. We tried the cinnamon roll, lemon curd biscuit, and maple bar. We loved them all, but the lemon curd biscuit was WOW!
The Irish Table-we loved our dinner at the Irish Table. To start the meal, they delivered warm Irish soda bread to our table. It was so good. I had the potato leek soup with a roasted beet salad and it was perfection. Josh loved the spare ribs. For dessert, we enjoyed the lemon tart and chocolate pot.
Cannon Beach Cafe-the Parisian style cafe is super cute. Josh had the French dip sandwich and I had the sweet potato vegetarian burger. The service was a little slow, but we weren't in a hurry:)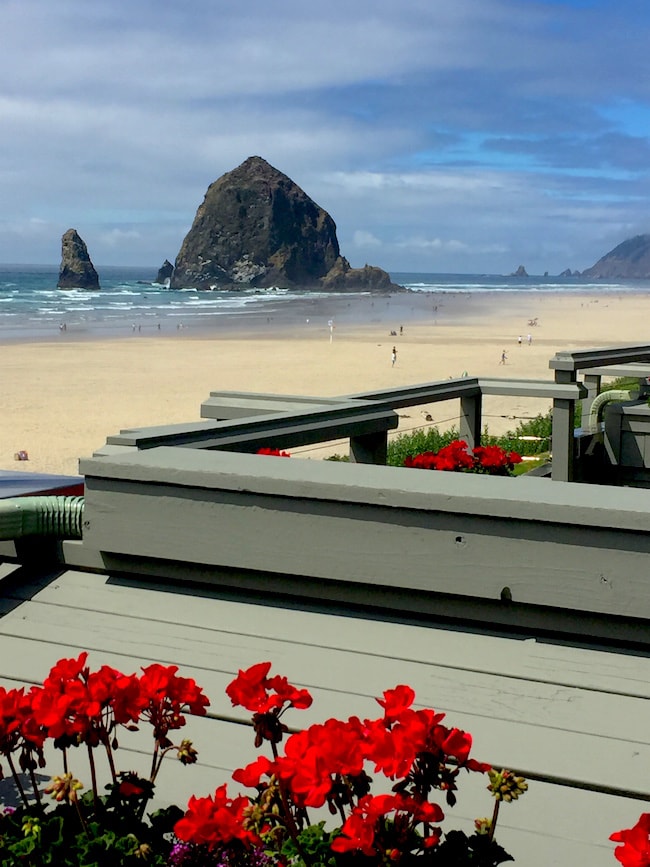 We had the best time in Oregon. I hope we can come back soon.
Thank you to the Oregon Raspberry & Blackberry Commission, Food First Marketing, Travel Oregon, and The Stephanie Inn for hosting us!