Raspberry Galette-this easy, rustic pie is the perfect dessert for any occasion.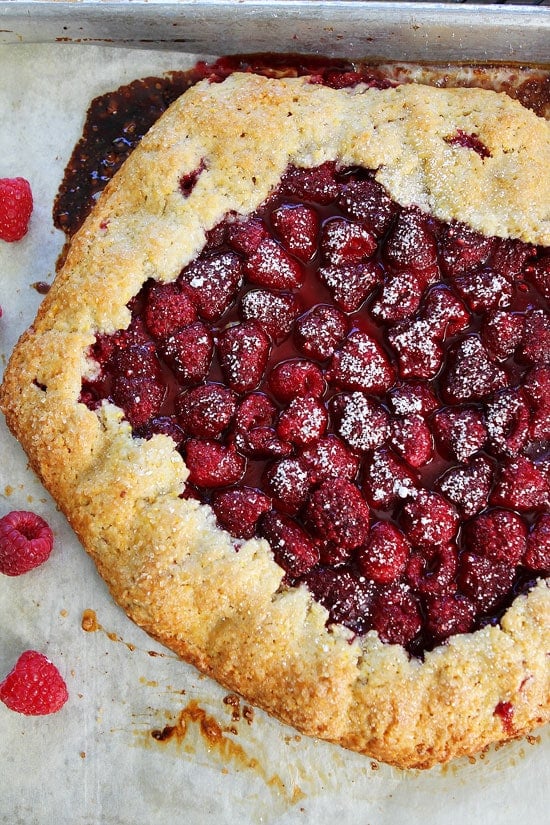 It's November! How did that happen? The holidays are here!
We teamed up with Driscoll's for their "Taste a New Tradition with Raspberries" campaign. I have always loved the holidays, but the holidays are even more special now that we have children. Children make the holidays magical.
We have been continuing some of our favorite traditions from both of our families, but we are also starting some new traditions with our boys. One of our favorite traditions is making a Raspberry Galette to enjoy for dessert. Pies are popular during the holidays, but we like to make this galette, which is a rustic pie. Our Raspberry Galette is super easy to make and much more forgiving than pie dough. It doesn't matter if it isn't perfect, it is supposed to be rustic, and it is fun to make as a family.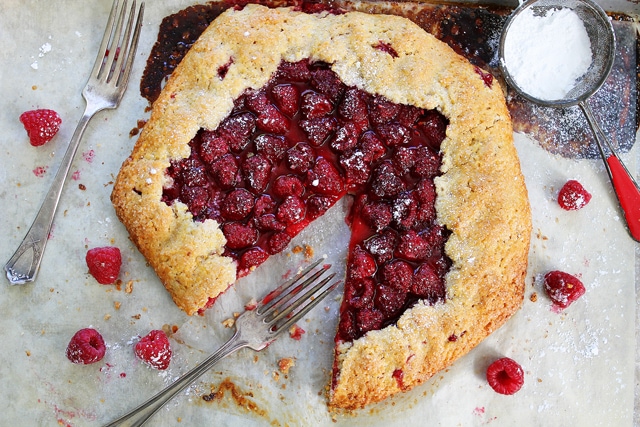 Our boys love to help make the Raspberry Galette. We let them help roll out the dough and they sneak as many raspberries as they can while we are in the kitchen. Raspberries are their favorite!
We like to serve the Raspberry Galette with a dusting of powdered sugar, a dollop of whipped cream, or a scoop of ice cream. It is good however you want to serve it. You can't go wrong with this beautiful galette.
"Taste a New Tradition with Raspberries" and make this Raspberry Galette to celebrate the holidays this year. It is sure to be a hit with your family and friends.
Head on over to Driscoll's for the Raspberry Galette recipe. You don't want to miss out on this easy dessert. It is a good one for the holidays, especially for those who are afraid of pie dough. Our galette recipe comes out perfect every time! Enjoy!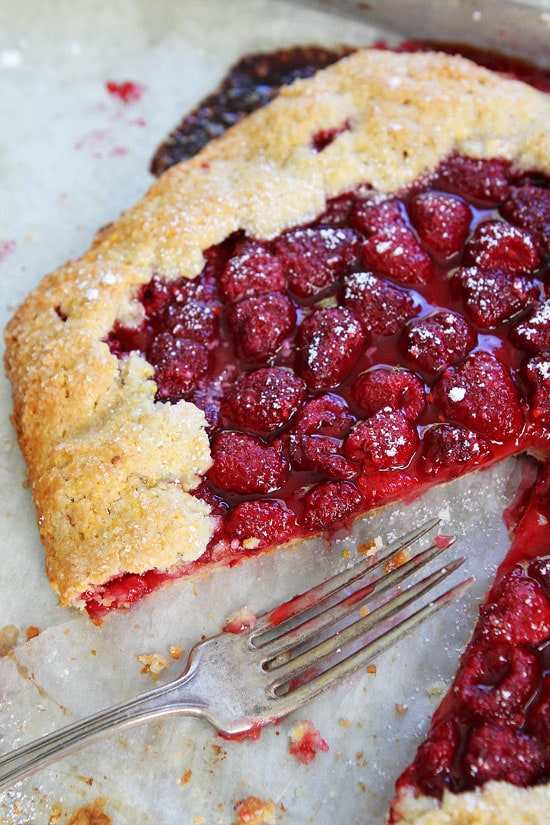 This post is a paid endorsement from Driscoll's – Visit www.driscolls.com for more berry recipes and to enter their holiday sweepstakes.