Seaside, Florida is the perfect place for a relaxing beach vacation! Enter to win a fun Seaside giveaway!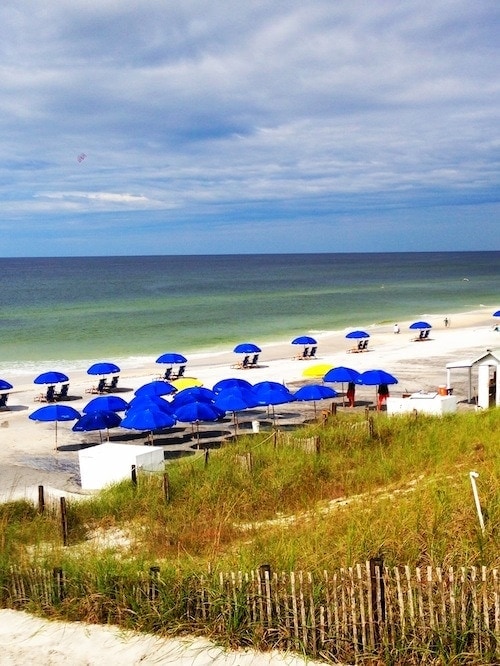 A few weeks ago, I went to Seaside, Florida for a girls weekend with some of my favorite blogging friends. We relaxed on the beach, soaked up the sun, talked about girly things, and ate our way through Seaside. It was the perfect weekend! Today I am sharing some fun photos from our trip AND we have a fun Seaside giveaway! Make sure you keep reading so you can enter!
Photo via Amanda
I've been to Florida several times, but never to Seaside. Seaside is the cutest beach town. The houses are adorable and the people are extremely friendly. It is easy to get around and the shops and restaurants are so fun!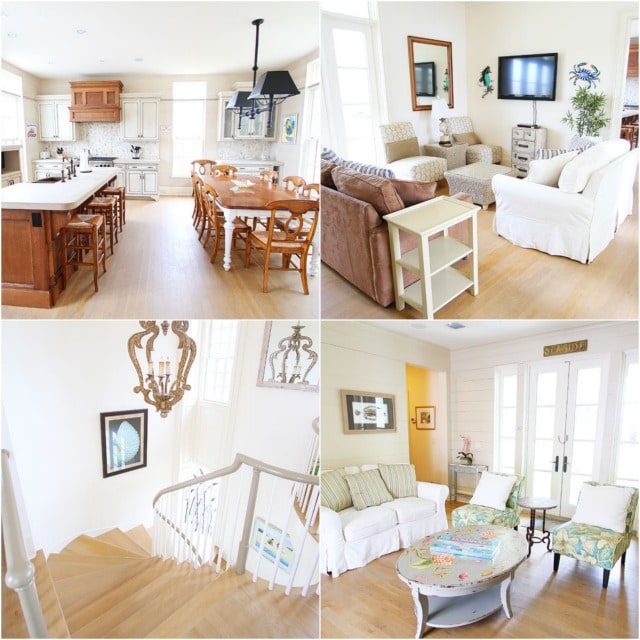 Cottage Rental Agency provided us with a beautiful beach house called the See Ya Cottage. It was three stories and right on the beach! I had a great view of the ocean from my room! I loved being steps from the beach!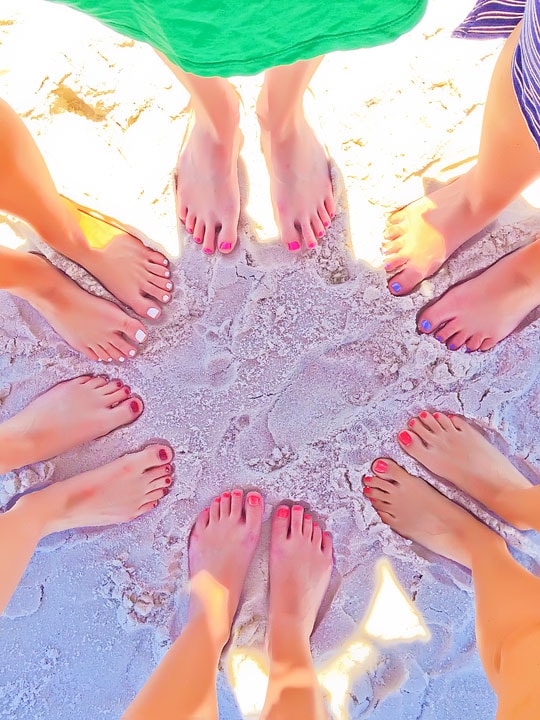 Photo via Amanda
I loved getting my feet in the warm sand!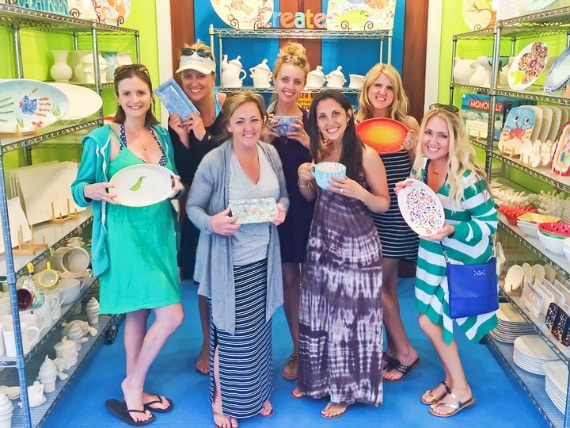 We went to Fired Up to make pottery. I am not the most artistic person, but it was fun and I was pretty proud of my pea pod dish!
We took a little bike ride around Seaside! We saw the famous house from the movie The Truman Show! All of the houses are adorable!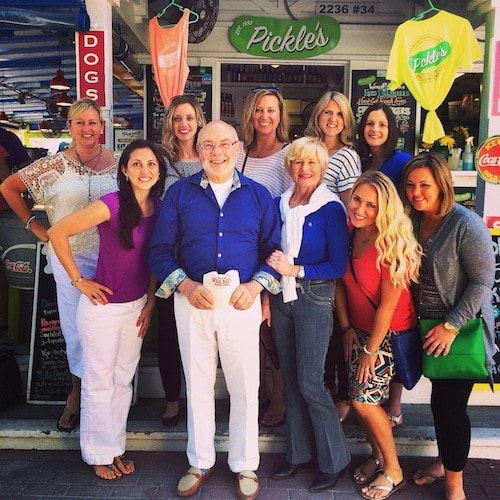 We spent a lot of time with Bill and Heavenly! They are the owners of several restaurants/shops in Seaside. They are the nicest people and the cutest couple!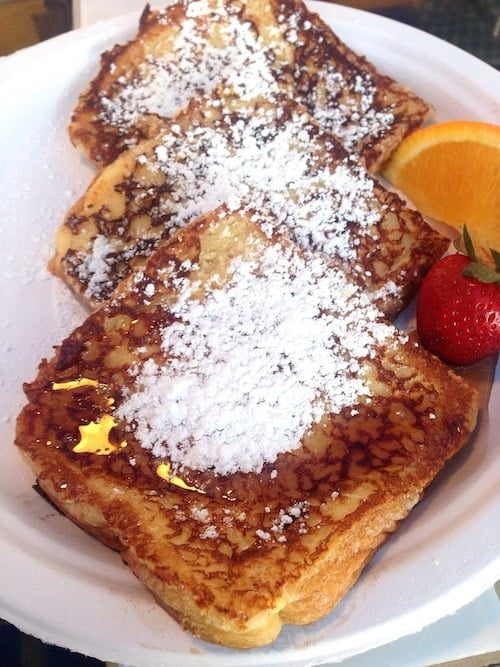 Heavenly's French toast from Pickle's was my favorite eat of the trip. The secret? She makes the French toast with ice cream! No wonder it is heavenly. I think I need to recreate this recipe at home!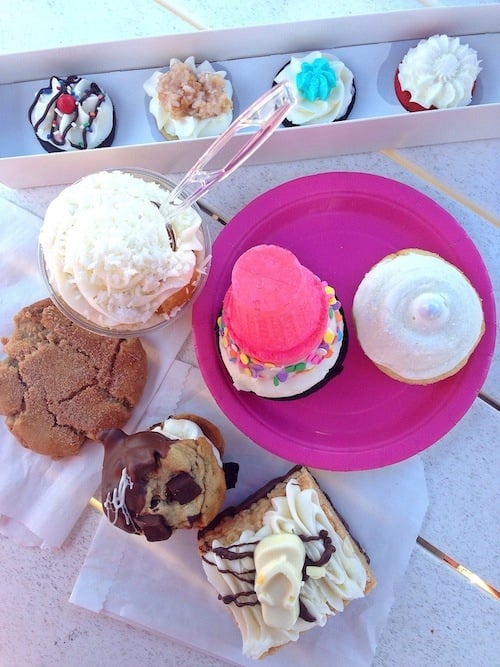 We visited the Farmers Market on Saturday and sampled lots of yummy treats!
The sunsets in Seaside are breathtaking! Every night we were blessed with a gorgeous view!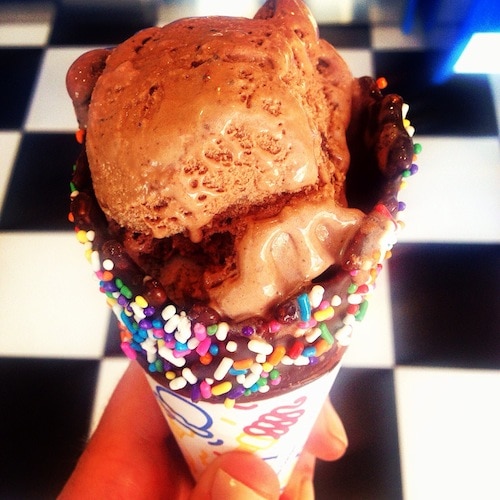 Gelato on the beach is a must!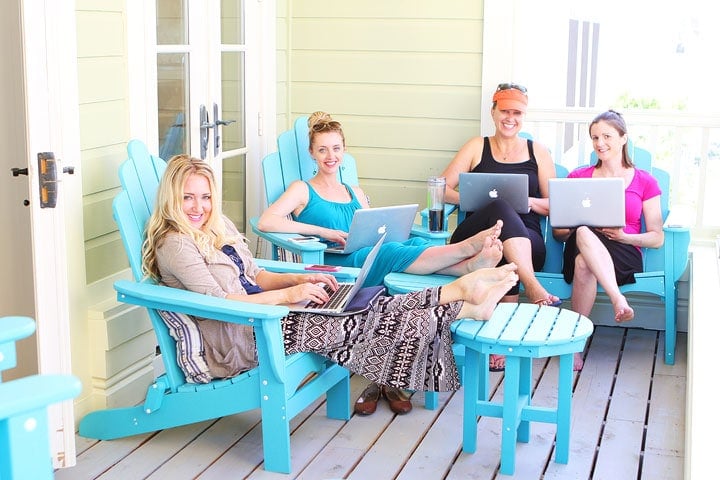 Photo via Amanda
We spent a lot of time hanging out at our beach house! Don't worry, we really didn't work that much! We had to have a few blogging sessions though:) I wish I could work with my friends on the porch every day!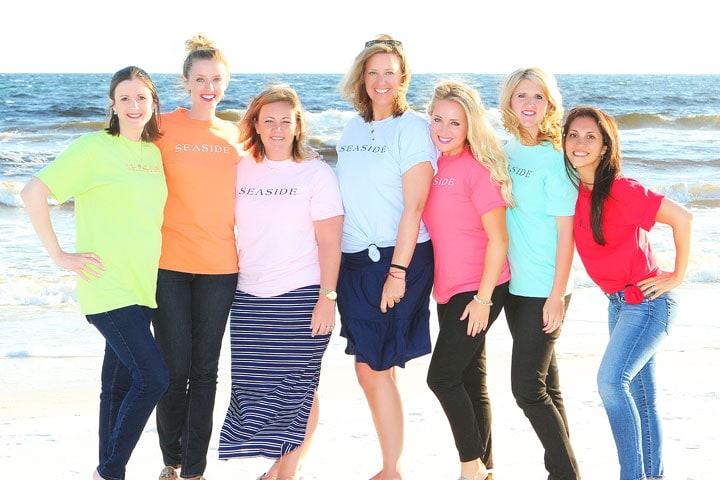 Photo via Amanda
Loved my time on the beach with Ali, Shelly, Heidi, Jenny, Amanda, and Gina! Thanks Seaside for a fabulous weekend! I left relaxed, sun-kissed, and very full. Seaside spoiled us with good food! You can check out more of my trip photos on Instagram!
I miss Seaside already! I want to go back with my boys next time. No offense girls, but I know Caleb would love the beach and Seaside is very family friendly! 🙂