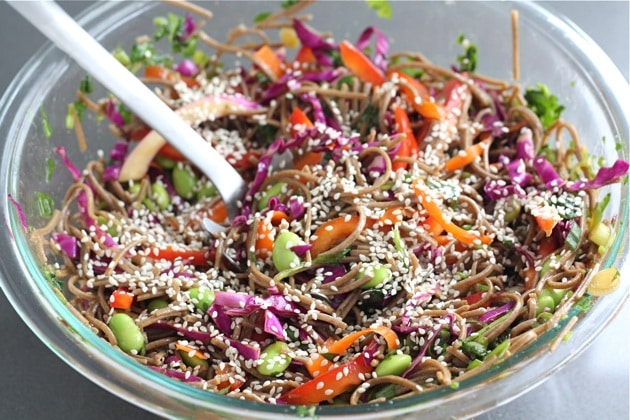 It's a new year and many people are working on health goals. If one of your New Year's resolutions is to eat healthy or to incorporate more vegetables into your diet, I have the perfect recipe for you-Last Minute Sesame Noodles. After my Christmas cookie overdose, I decided it was time to eat something healthy. I logged on to Tasty Kitchen and found this beautiful noodle dish from my good friend Aggie. Everything about this recipe sounded delicious. I showed it to Josh and he asked if we could make it for dinner. It was a done deal!
We had almost all of the ingredients in our refrigerator, which was nice. I stuck to the recipe, but you can add in whatever veggies you like or whatever veggies might be going bad in your fridge:) The dressing is light, flavorful, and easy to whisk up. I used soba noodles, but you can use whole wheat spaghetti if you wish, both are great sources of fiber and whole grains.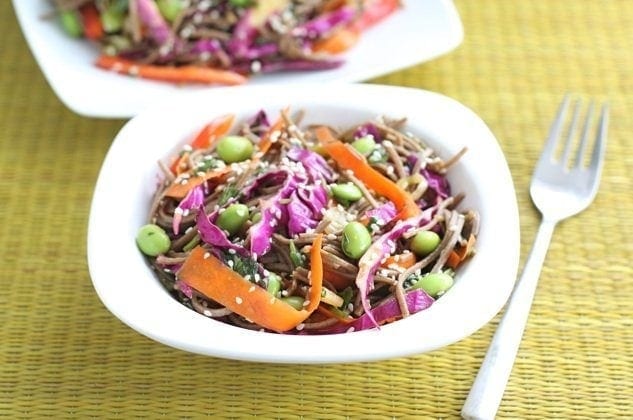 I love how easy this dish is to make. We were eating a healthy, beautiful, and delicious meal in a matter of minutes. I saved the leftovers for lunch the next day (I don't think I have ever been so excited for lunch time). Eating healthy can be easy and tasty, if you don't believe me, make Last Minute Sesame Noodles and see for yourself.
For step-by-step photos and the recipe, check out my guest post on Tasty Kitchen.