The Pioneer Woman's Ranch-a recap of my trip to The Pioneer Woman's ranch in Oklahoma!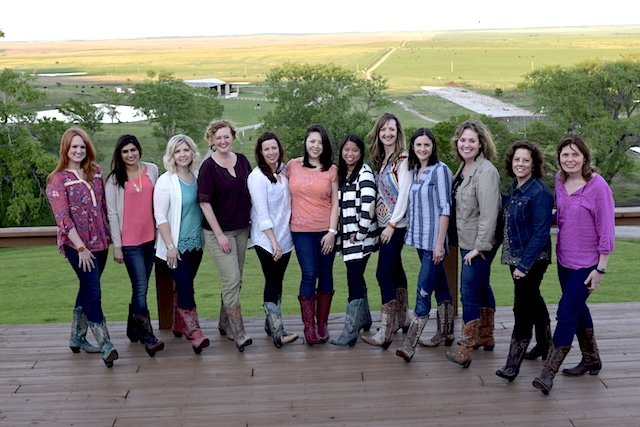 Last week, we attended an event with Land O'Lakes at The Pioneer Woman's ranch in Oklahoma. We had an event on the ranch last year and it was a blast so I was happy we got to go back! I love hanging out with my butter buddies!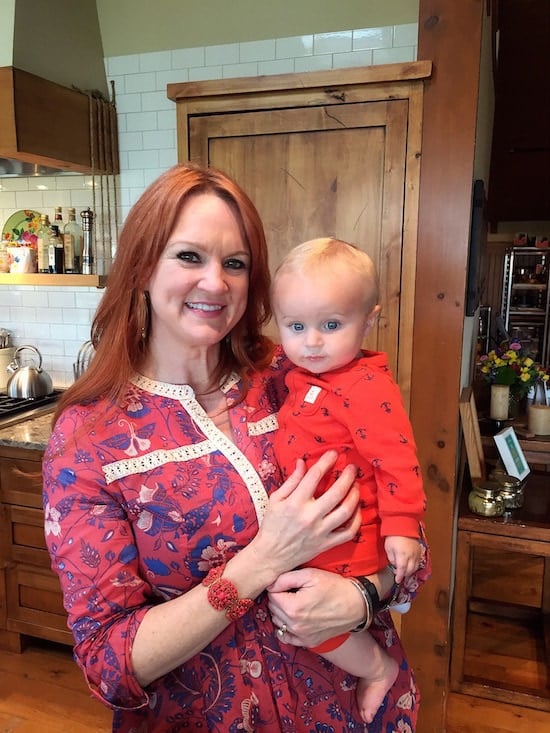 This year, little Mr. Maxwell got to come to the ranch. Well, I guess he came last year too, but he was still in my belly:) Maxwell immediately fell in love with Aunt Ree.
I bet this mixer looks familiar:)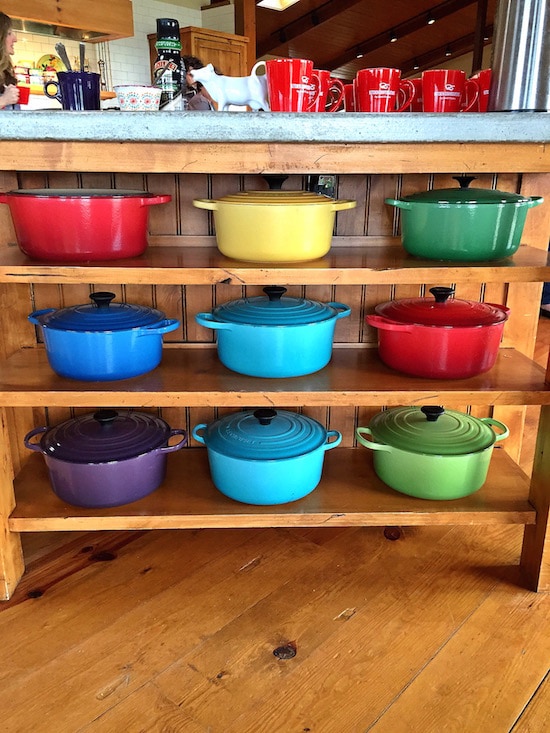 I just love Ree's kitchen! Lots of color everywhere!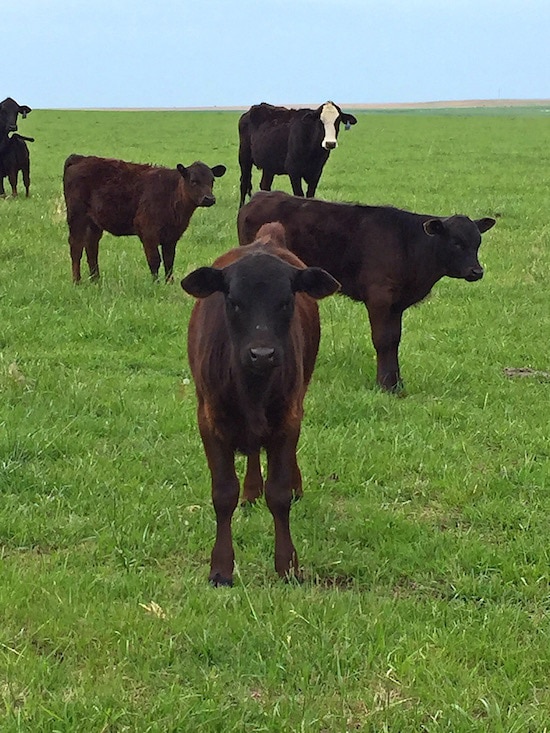 We took a tour of the ranch and found some friends. The baby cows were too adorable!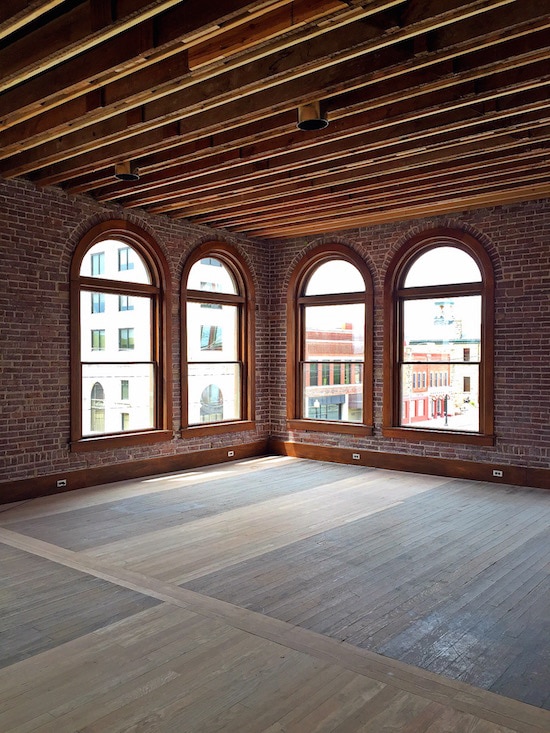 We also got to tour Ree's building. I am in love with the space!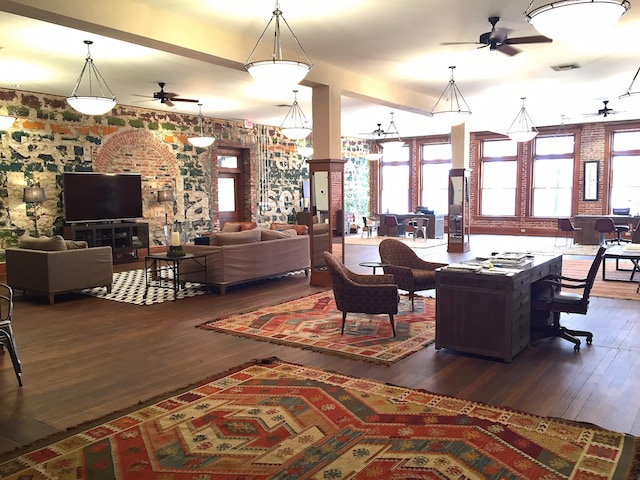 My dream office! I wanted to move in!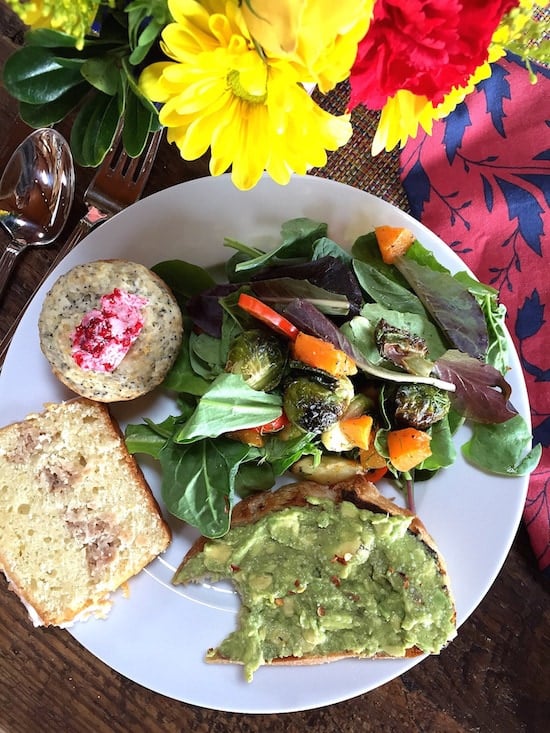 We did a lot of eating. You shouldn't be surprised. You can't have a food blogging event unless there is lots of eating involved. For lunch, we enjoyed my special avocado toast recipe that is coming to the blog this week! Stay tuned! You are going to want this recipe.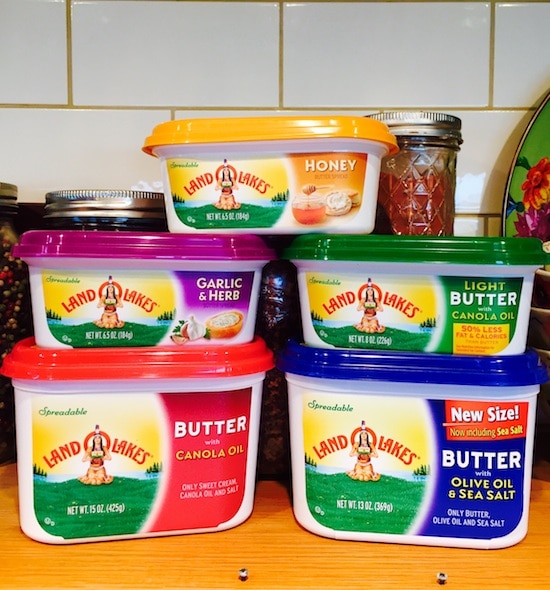 My recipe uses Land O' Lakes spreadable butter! You will have to wait to find out which one:)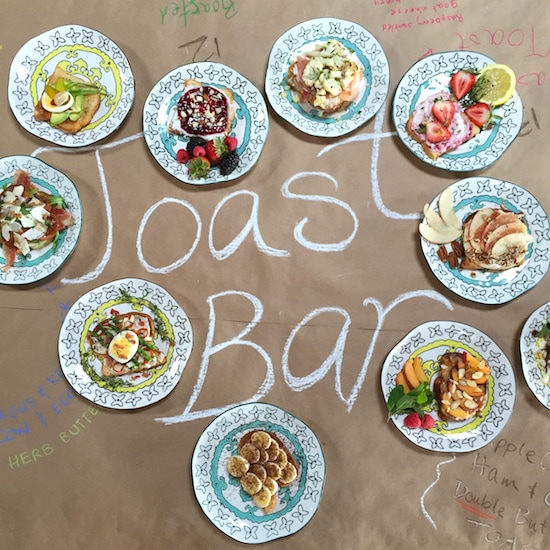 In the afternoon, we created a fun toast bar! I made a Peach, Almond, and Cinnamon Sugar Toast. I used cinnamon swirl bread, Land O' Lakes cinnamon sugar butter spread, peach slices, almond slices, and a drizzle of honey. I will be making this toast at home ASAP! It was so good! Everyone got creative and we had an amazing toast bar. I think we need to open a restaurant:)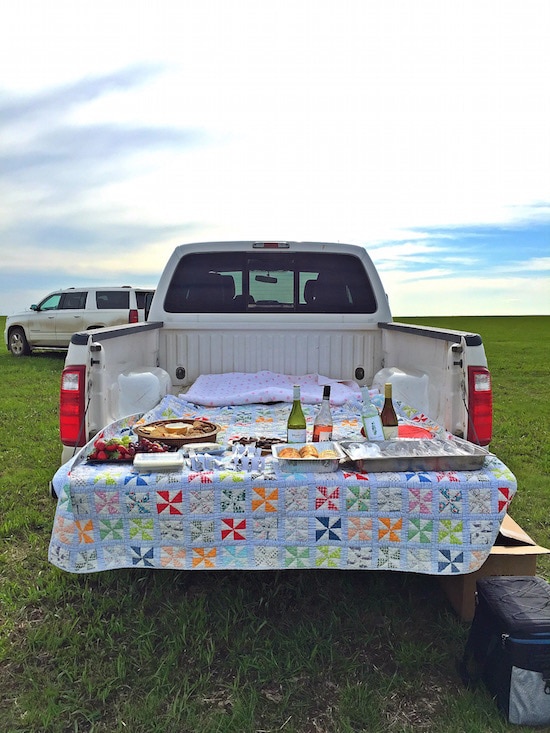 We also had a "Pick Up" picnic on the ranch!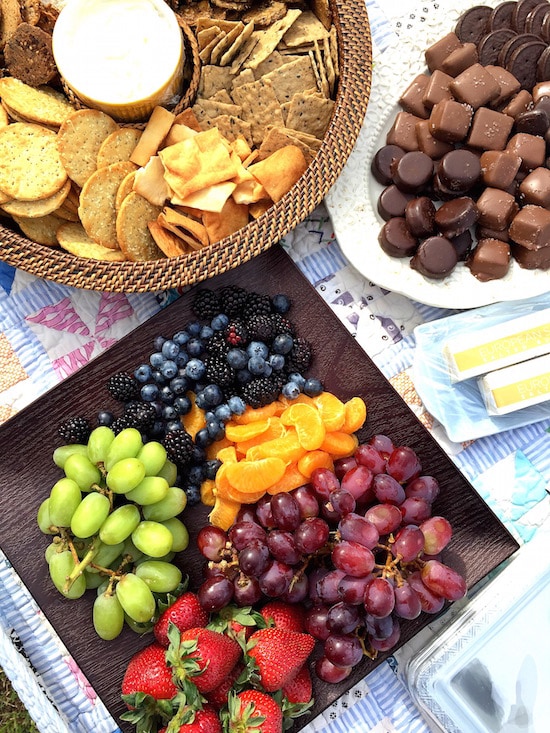 Look at our picnic spread! We got to sample Land O' Lakes new European Style Butter. Look for it in stores, it is soooooo good! I can't wait to bake with it…or just eat it by the stick:)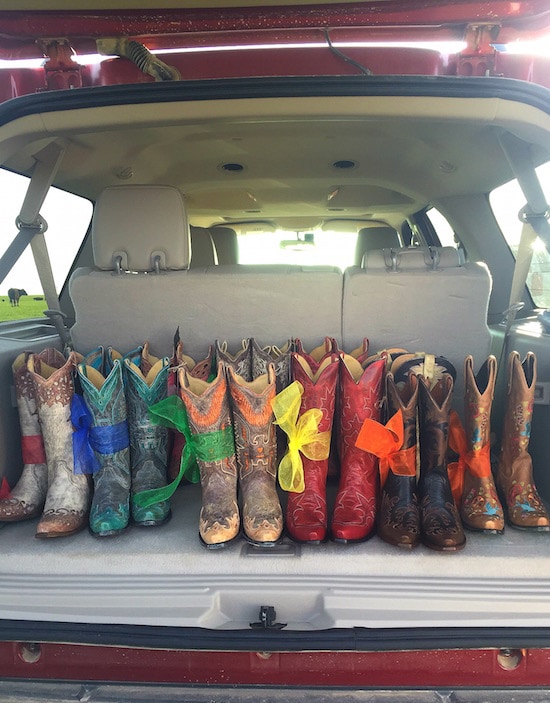 When we were leaving the picnic, Ree said she had a surprise for us. She opened up her vehicle and it was filled with cowboy boots! We were all shocked! She picked out boots for every blogger!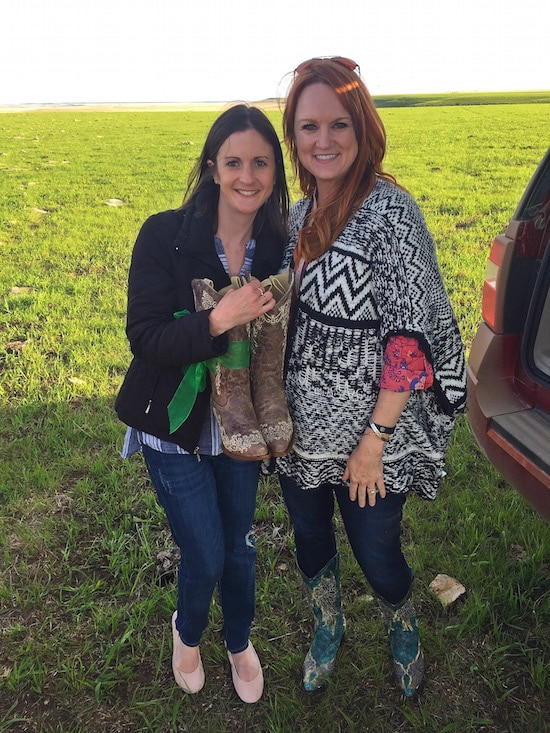 I've never had a pair of cowboy boots…or maybe I should call them cowgirl boots? Either way, I LOVE them!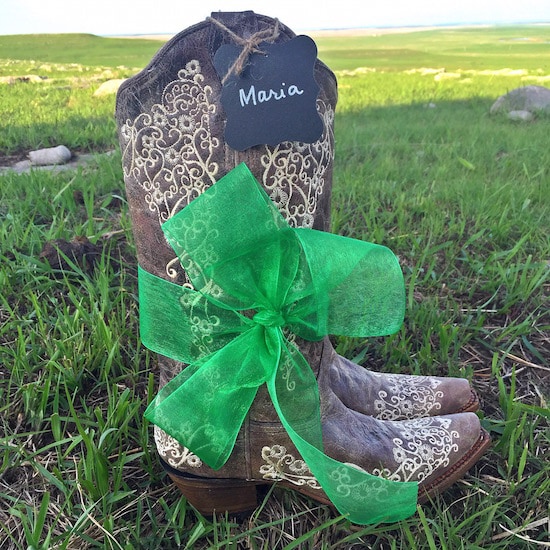 They are so purty! Ree is seriously the most thoughtful, kind, generous, loving, and fun person. I am grateful to call her my friend.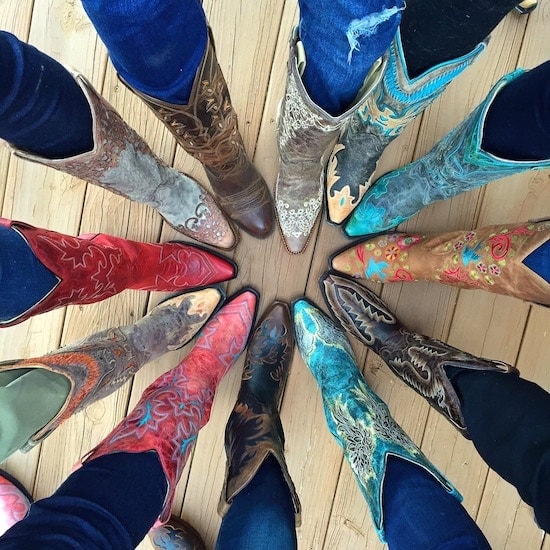 Look at all of our pretty boots! They are all so fun!
I enjoyed my time on the ranch! It was a fun trip! Thanks to Ree and Land O' Lakes for making it happen! I am going through butter withdrawals now. I better go bake some cookies! Bring on the butter!
Disclosure-this event was in partnership with Land O' Lakes, but our opinions are our own.