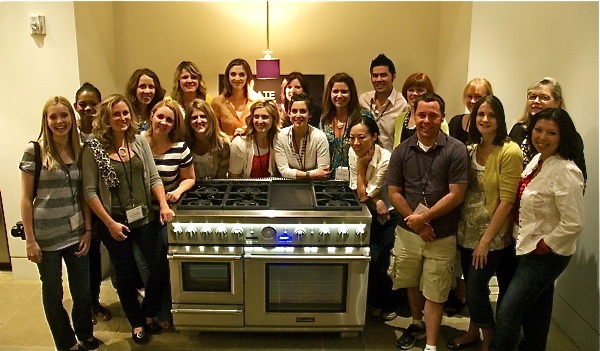 Photo via Sandy
Last week we traveled to Scottsdale to attend a blogging event with Thermador. This was my second time visiting the Thermador showroom in Scottsdale. When I came home last year I told Josh we HAD to have a Thermador kitchen. We remodeled our kitchen last year and luckily my dream came true. We now we have a Thermador kitchen that we absolutely love. We've cooked on a lot of different appliances and Thermador are by far the best!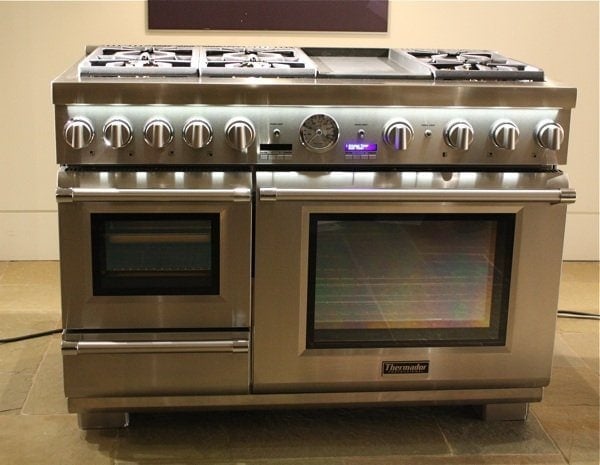 This year Josh attended the "Steamy Soiree" with me. We had a great time from start to finish. The highlight of the trip was the unveiling of Thermador's new Ultimate Culinary Center. The new 48-inch Thermador Pro Grand Steam is the world's first kitchen appliance to offer seven distinct cooking options. This appliance really does it all-steaming, convection baking, burner cooking, simmering, grilling, griddle cooking and warming. It also has a combination Steam & Convection Oven, a six-burner gas cooktop featuring the exclusive Star® Burners (which are amazing), and a warming drawer.
This appliance really is the dream machine! I asked Josh if we could remodel our kitchen again to accommodate the Ultimate Culinary Center and I think he wanted to cry:) He is not ready for another kitchen remodel and neither am I. We are perfectly content with our Thermador kitchen, but it would be cool to have the new appliance:)
After the big reveal, we got the chance to cook on Thermador's appliances. We felt right at home:) Chef Kyle and Chef Brad helped us make an amazing lunch! We did a lot of eating on this trip:)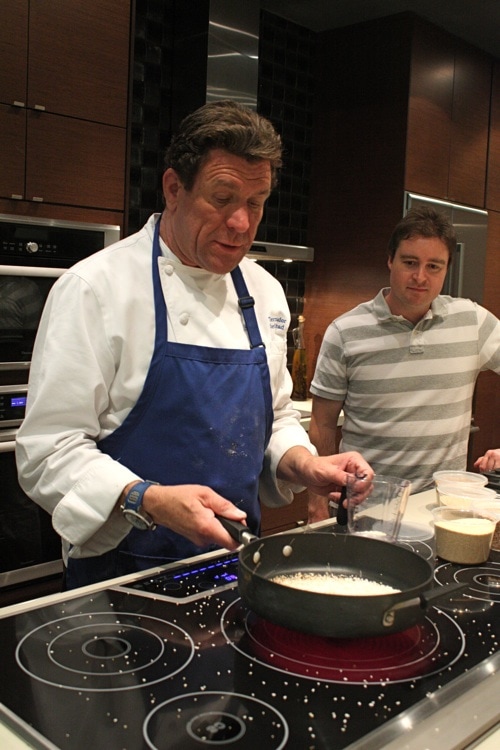 After lunch, Chef Brad taught a Whole Grain Cooking Class. He told us about his favorite grains-amaranth, quinoa, oat groats, barley, spelt, teff, and whole corn. We enjoyed learning about different ways to use and eat whole grains. Chef Brad is very passionate about whole grains and got us excited about experimenting with them in our recipes.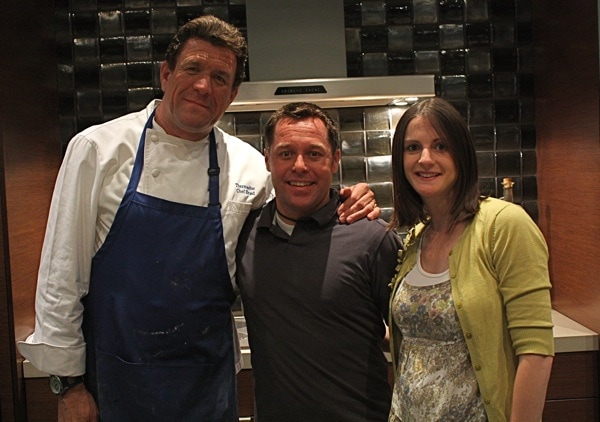 If you are interested in learning more about whole grains, check out Chef Brad's website. He also has a new show on BYUtv, Fusion Grain Cooking. Chef Brad really is the master when it comes to whole grains. We really enjoyed meeting him.
We also had a fantastic time hanging out with our blogging friends. It was fun to see old friends and meet new friends. Here are a few photos from the event. Yes, there are pictures of me and the baby bump! Everyone is obsessed with the belly:)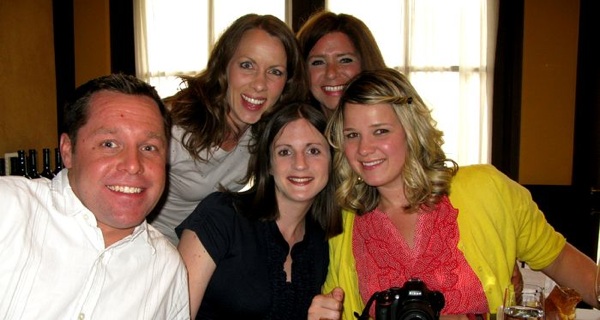 Josh, me, Maggy, Brooke, and Sandy at BLT the first night. (Photo via Thermador)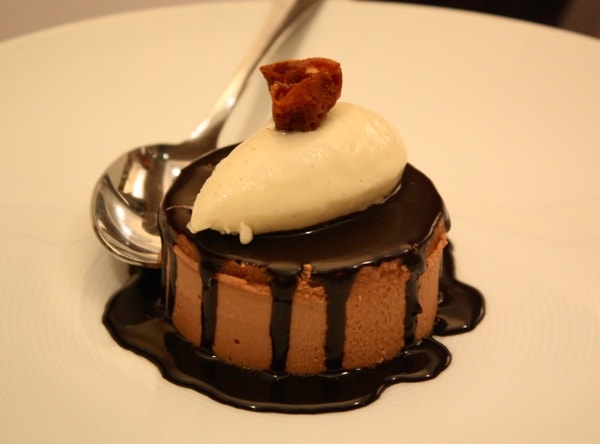 The dessert at BLT was amazing. I am still thinking about the Peanut Butter Chocolate Mousse with Banana Ice Cream! Mmmm!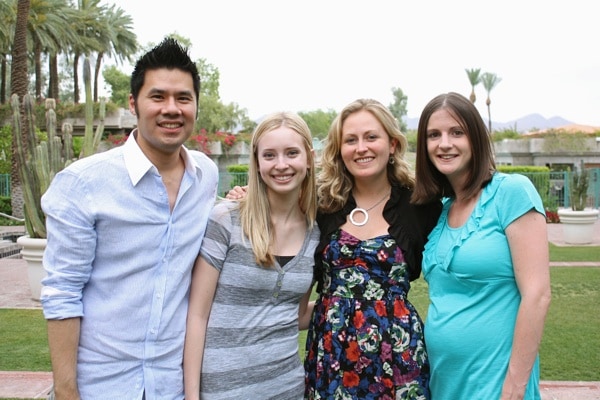 Irvin, Tessa, Anne, me, and little pea:)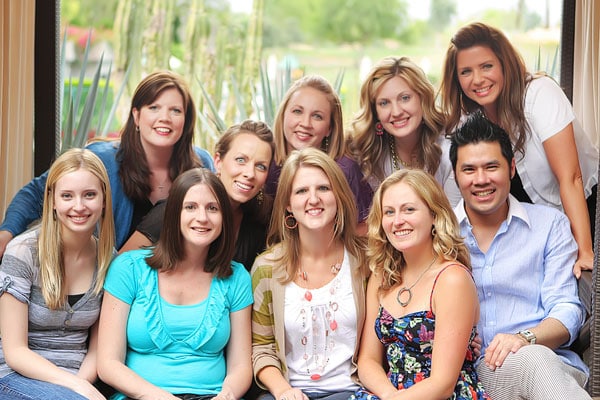 A group photo! (photo via Amanda)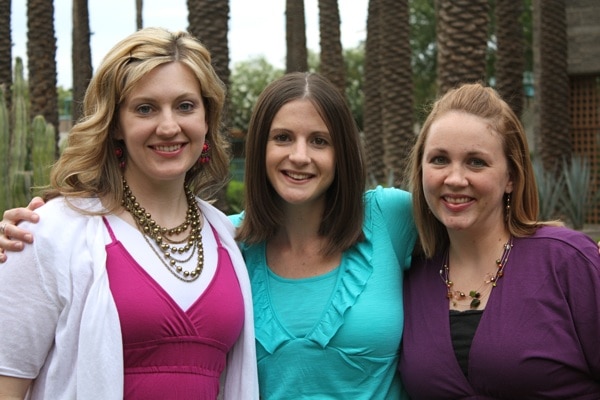 Me with my favorite gals-Sara and Kate from Our Best Bites.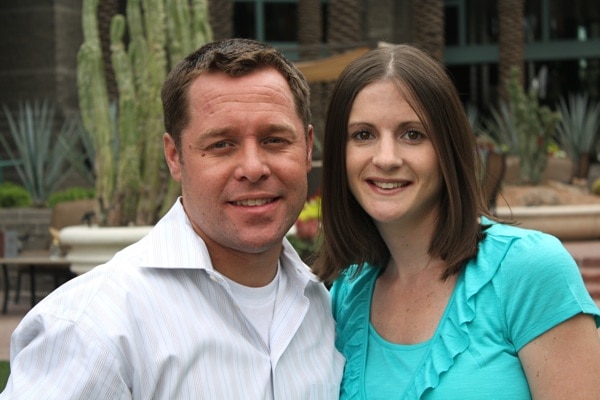 Two Peas and Their Pod:)
Thanks Thermador for a fabulous event. We fell in love with Thermador's appliances all over again. We were sad to leave Scottsdale, but it was nice to come home and walk into our own Thermador kitchen:)
Disclosure: Our transportation, accommodations and dining were all provided by Thermador, but of course our opinions are our own. We absolutely adore Thermador and their appliances. We use them every day and we have no complaints. They are amazing!