As most of you know, we have been remodeling our kitchen and house for the past four months. It has been a long road, but we are done! Yahoo! It is finally time to share our new kitchen with all of you. I know many of you have been anxiously awaiting for the big reveal, so without further ado, welcome to Two Peas and Their Pod's new Thermador kitchen.
First, I want to show a few photos of our kitchen before and during the remodel process. If you want to recap the entire process, check out Kitchen Remodel: Part One, Two, and Three.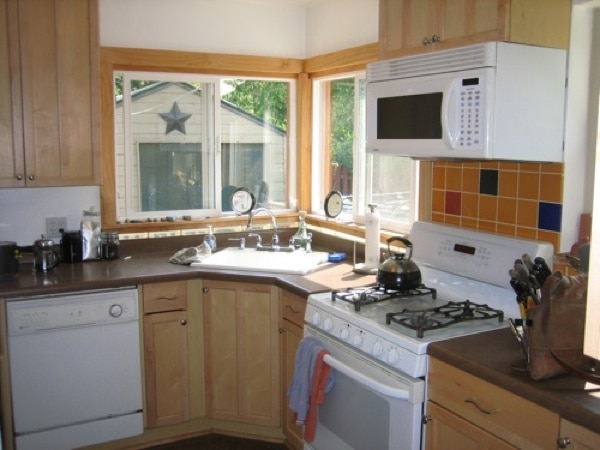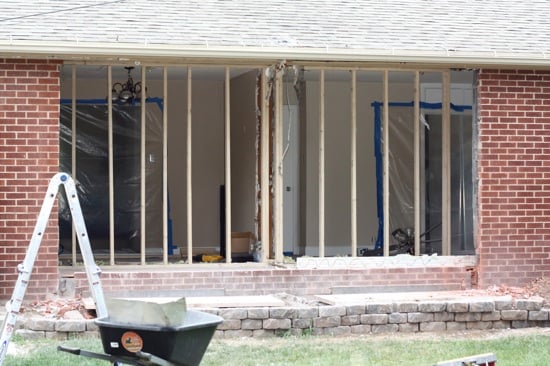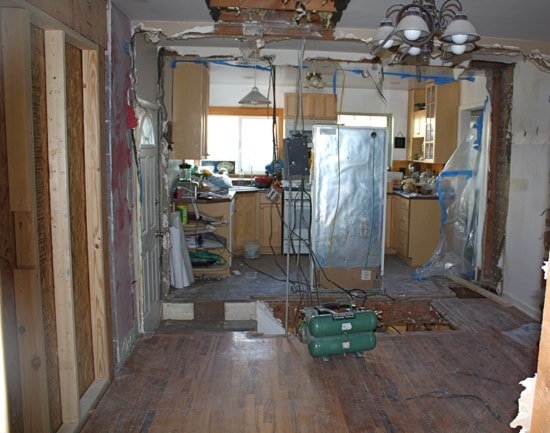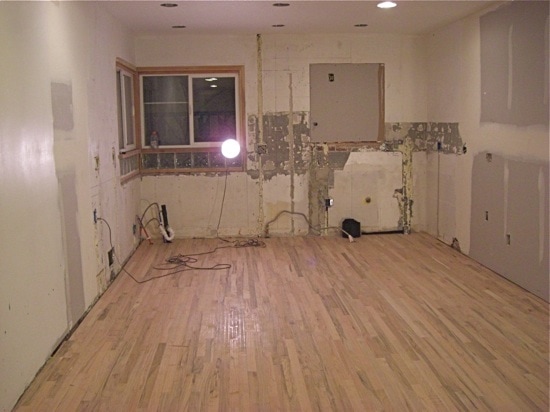 As you can see, we had our work cut out for us. Luckily, Josh is a miracle worker and with the help of many family members and friends, we transformed our tiny, not so functional kitchen, into our dream kitchen. Here is our new kitchen!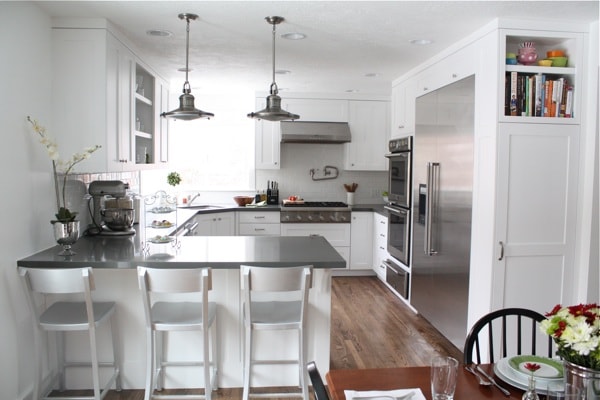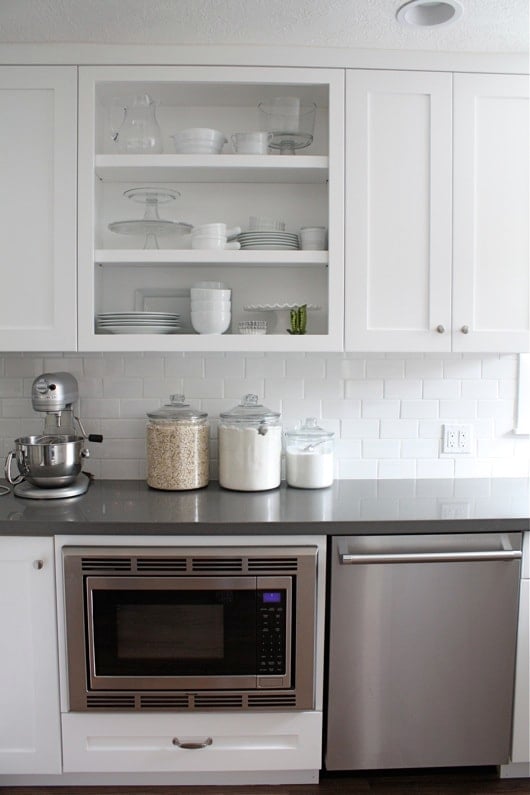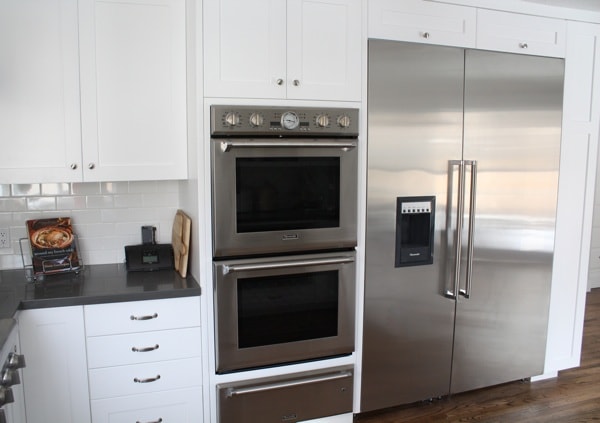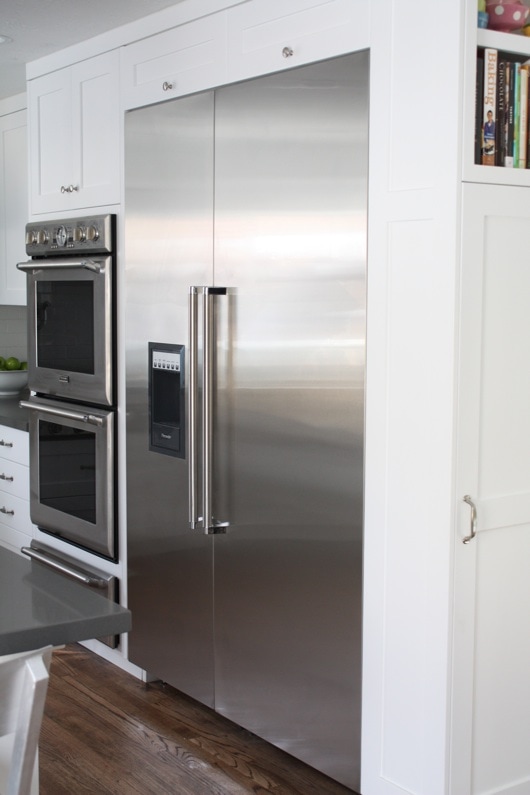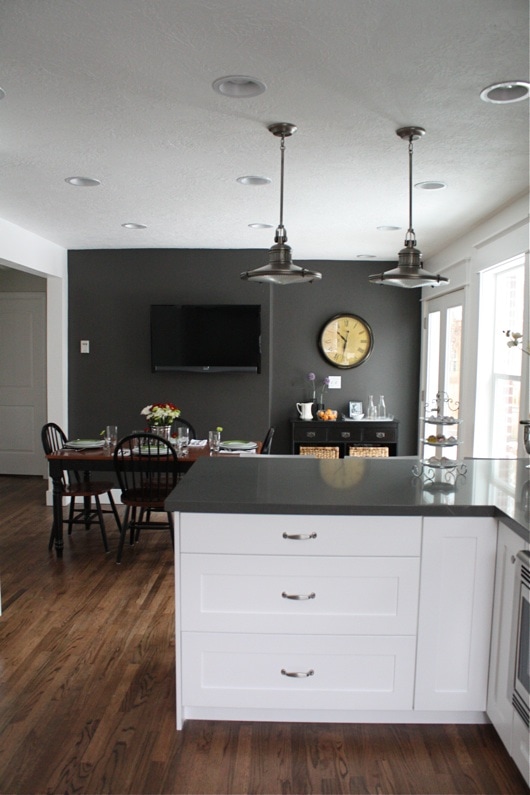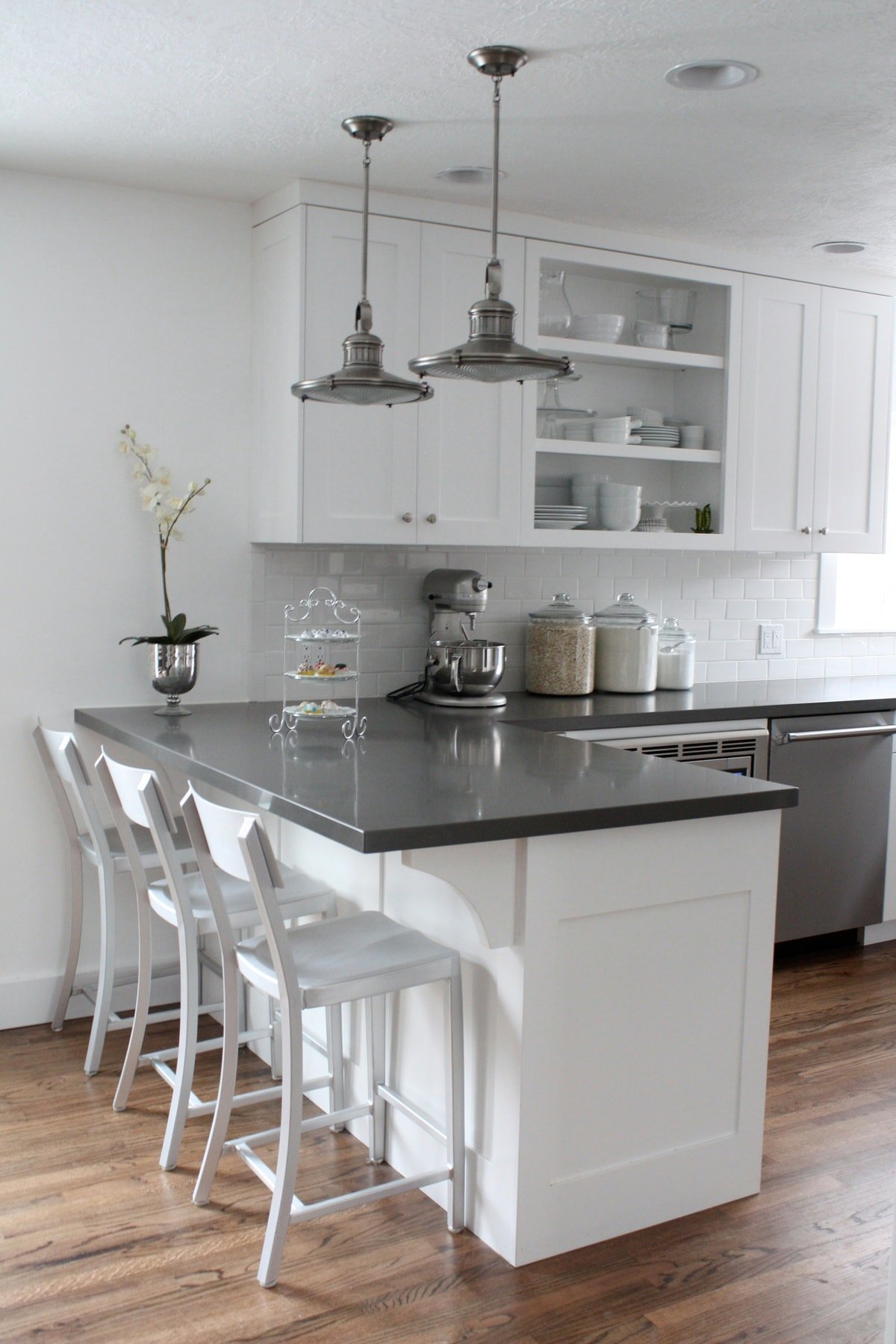 The countertops are Caesarstone Concrete. We love them!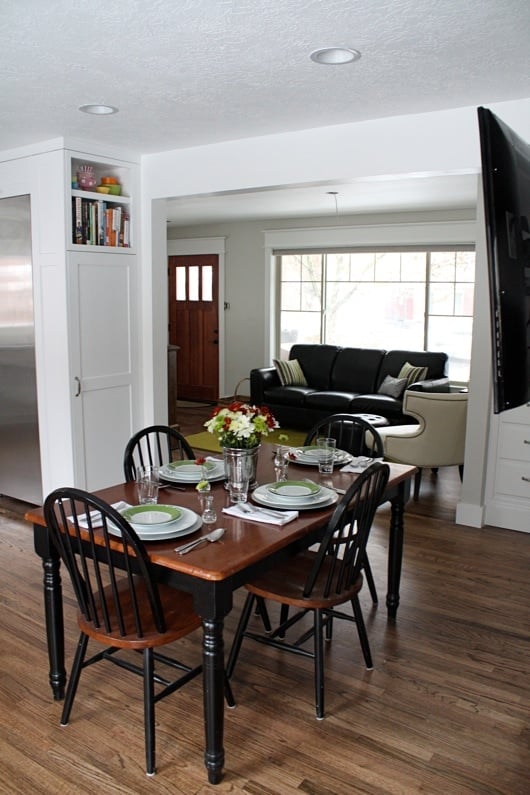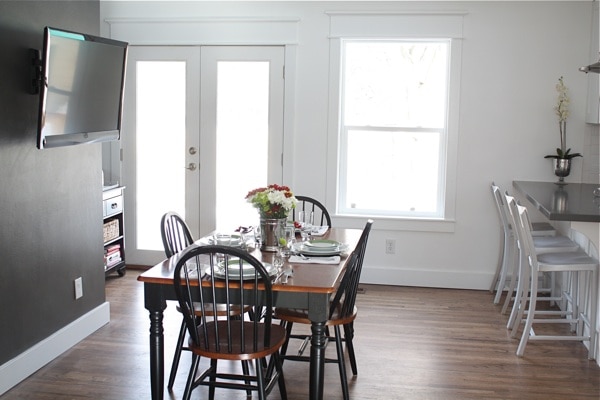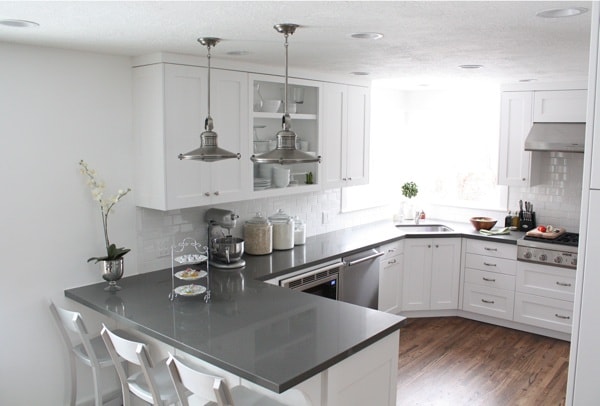 So what do you think? I get goosebumps every time I look at these photos. I still can't believe this is our kitchen! We are very pleased with the outcome. It was worth all of the hard work!
Welcome home Two Peas and Their Pod, welcome home!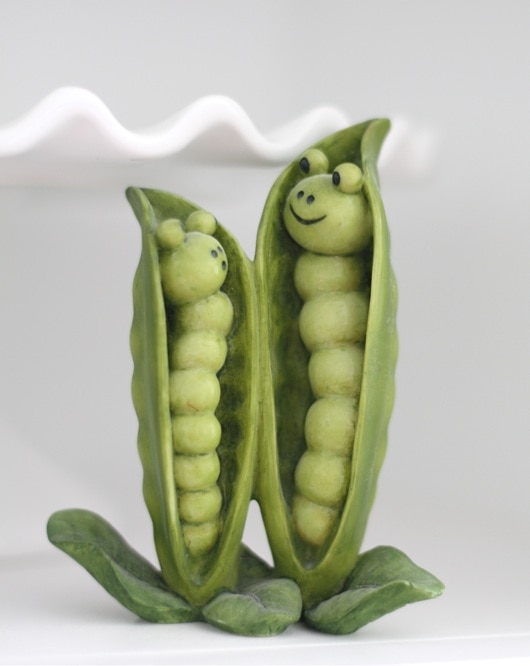 Thermador provided the appliances for our kitchen, but our opinions are our own.