His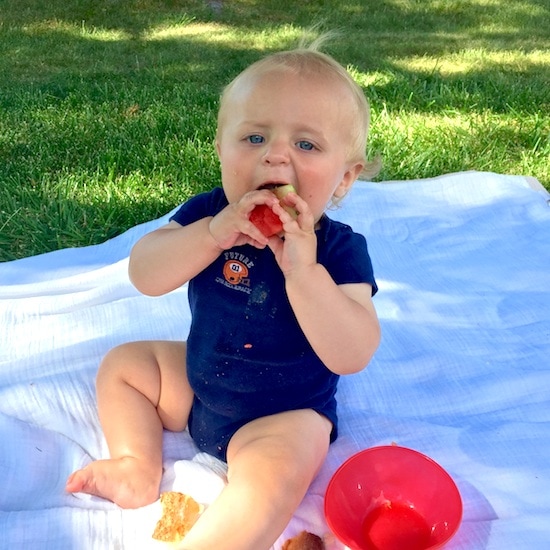 1. Maxwell is loving watermelon!
2. Good info for summer. Do you know your sunscreens?
3. How about vacationing with these guys?
4. Interesting information about hydration and your health.
5. Congratulations to Andrew Bogut, a former Ute, and the rest of the Golden State Warriors. What a year it has been for the Bay Area. First, the Giants win the World Series and now Golden State wins a championship. And congrats to the Blackhawks! It was a good week for sports!
Hers
1. We celebrated our 7 year wedding anniversary on the 14th! We actually left the boys at home and went on a date. Don't worry, we got a babysitter:) We went to our favorite taqueria and Trader Joe's because we are fancy like that:)
2. Josh bought me my favorite candle…I needed a new one. He also got me the room spray and diffuser. Our house is going to be smelling good!
3. My dream cake.
4. So, I am getting into snapchat (twopeasandpod). I actually like it. It is fun to share the behind the scenes, everyday, imperfect, random stuff. I have a problem though, every time I talk in my videos I want to sing. I don't know what is wrong with me. I can't seem to talk normal. So sorry if I am annoying you with my sing songy voice. I am annoying myself too. I will try to talk normal:)
5. Pie perfection.
6. Currently loving these cookies.
7. Break the routine. YES!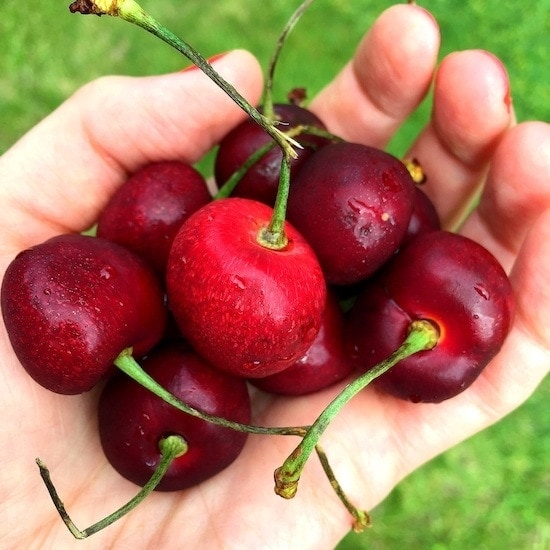 8. Cherries. I am still eating them by the handful!
9. I hate swimsuit shopping, but I actually found a suit I love this year! I bought the North Shore suit from Albion Fit. I am ready to hit the pool! Oh, we took Maxwell swimming for the first time and he loved it. He kicked, splashed, and smiled the entire time…except for when it was time to get out. He wanted to swim all day!
10. Fun pizza for summertime!
11. Sprinkle heaven! I want them all!
12. Just curious, are you enjoying our Weekly Meal Plans? Are they helpful? Are you using them? Did you even know we post Weekly Meal Plans on Saturday? 🙂
13. I enjoyed watching the NBA Finals with Josh, but the games interrupted our Bloodline time. The show is getting good and I can't stand the suspense. I am happy the Warriors won so we can go on a Bloodline binge:)
14. Fancy s'mores!