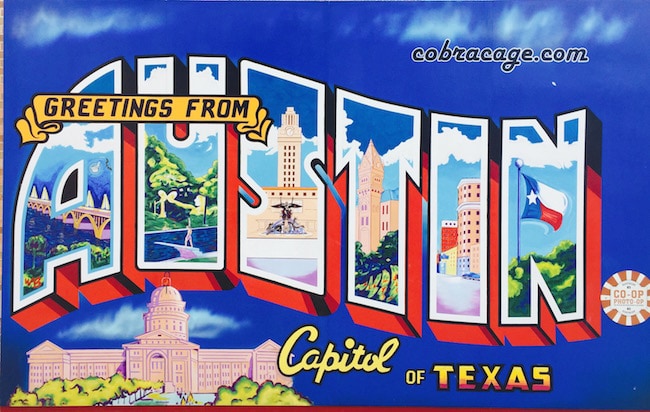 Last weekend, I went to Austin, Texas with Ali for the ATX Festival. We had the BEST weekend ever! Today, I am going to share a little bit about the festival, including the Friday Night Lights tailgate party, where we stayed, and where we ate! We accomplished a lot in one weekend! It was SO much fun!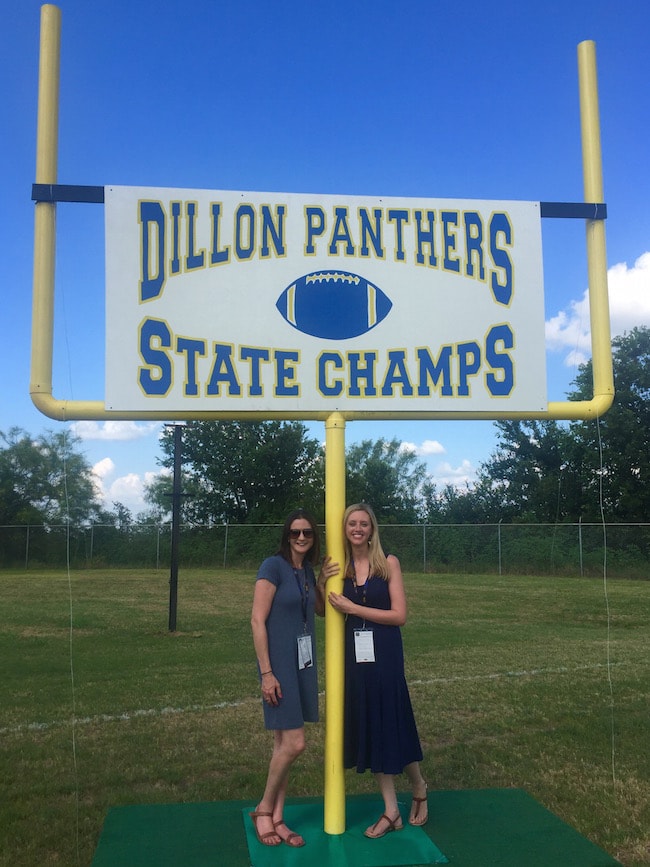 THE ATX FESTIVAL:
The main reason for our trip was the Friday Night Lights Tailgate party on Panther Field. We are both huge FNL fans and wanted to celebrate the 10 year reunion of the show.
We got to meet some of the cast members, tour the locker room, listen to Crucifictorious, and watch an episode of FNL on the field.
I took a ton of pictures, but I won't bore you with all of them. I do want to share a few for all of the FNL fans out there. I hope you followed along on snapchat, twopeasandpod, because I snapped the entire event!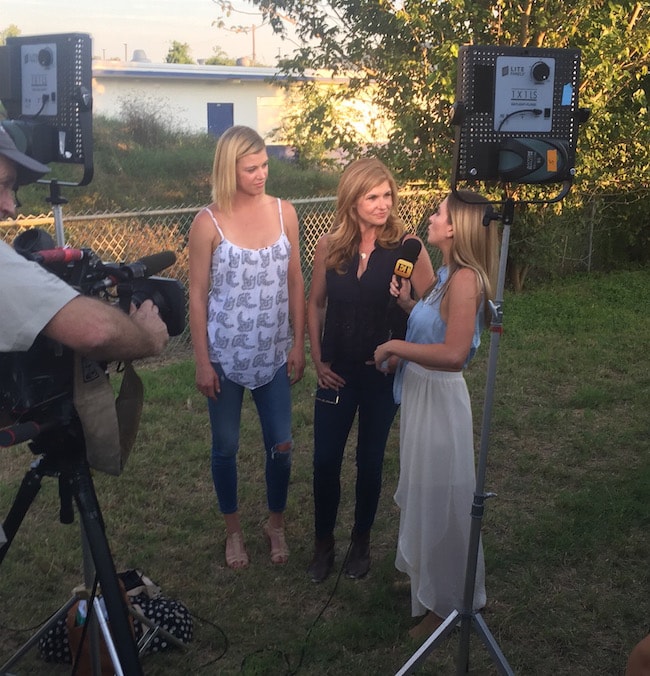 Tami Taylor and Tyra!
Landry!!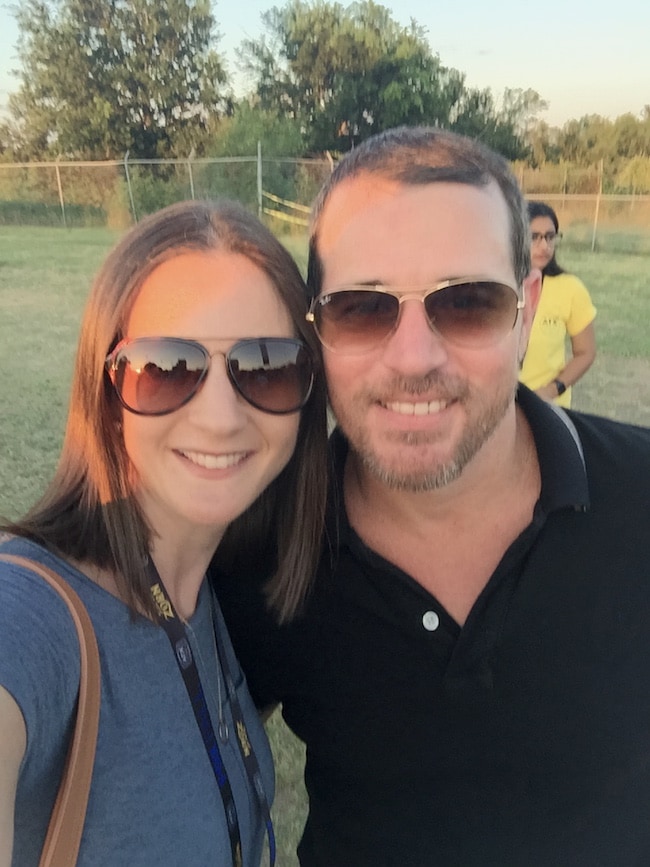 Billy Riggins! Before the party, we went to a panel about stunts with Billy, Tyra, and Mindy. They were hilarious!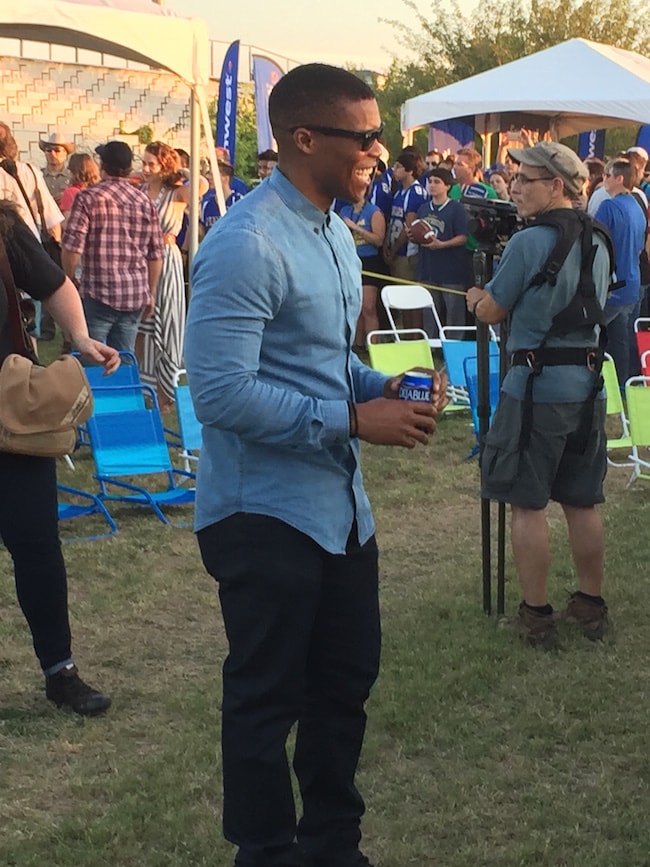 Smash!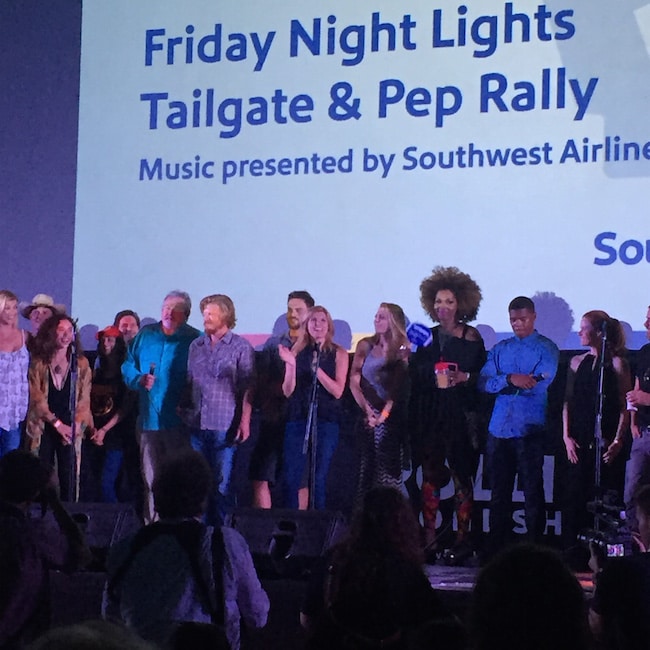 The cast!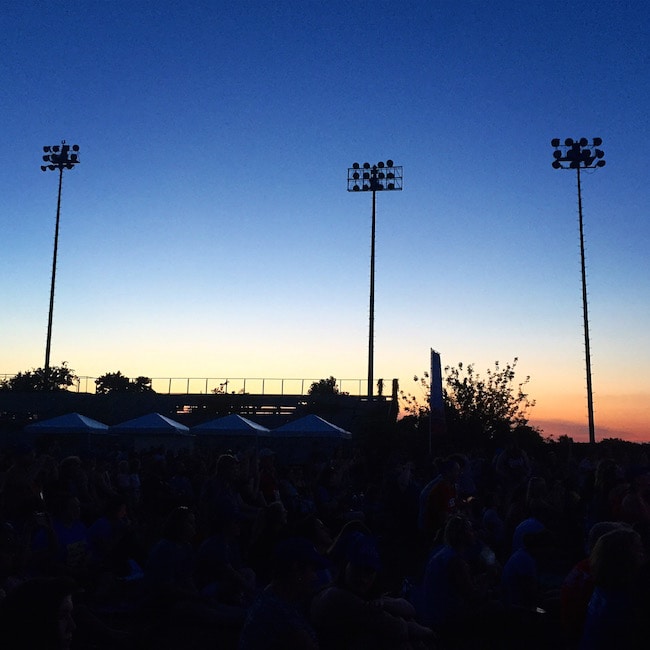 It was so fun watching an episode on the field! Best show ever! Texas Forever!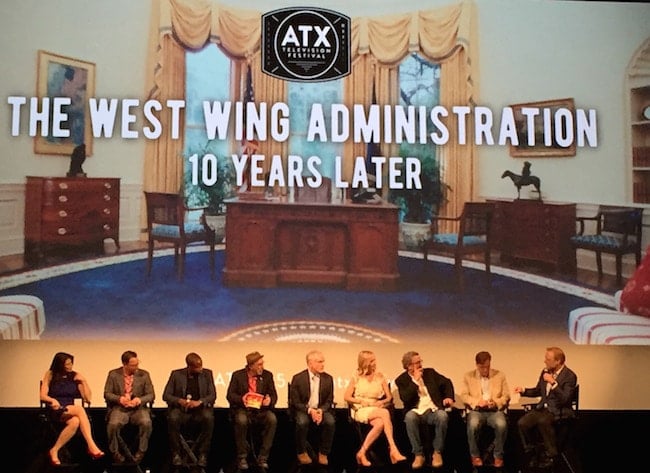 Another highlight of the festival was The West Wing panel. I am currently watching The West Wing on Netflix and I am obsessed. It is such a good show. The panel was GREAT! Josh and Toby were eating popcorn and so funny! I also loved hearing from Aaron Sorkin, the show's writer. I can't wait to finish watching! I am going to go on a major Netflix binge:)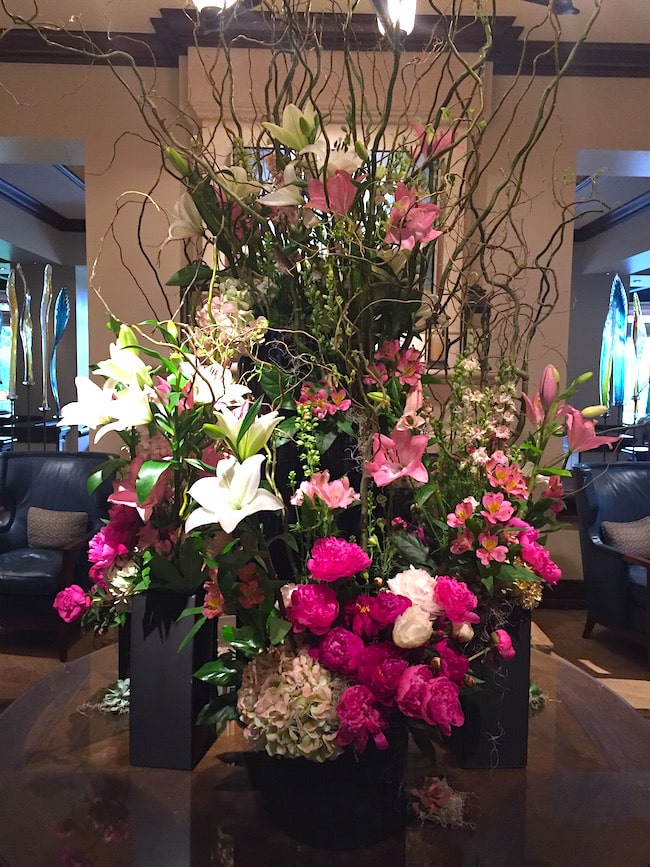 WHERE WE STAYED:
We stayed at the Four Seasons Austin and it was such a treat. The downtown location was perfect and the accommodations were fantastic. When we arrived, the hotel had a spread of fancy nibbles waiting for us. During our stay, they also brought up the best oatmeal sandwich cookies, I am still thinking about them. They also gave me cute little sun hats to take back to the boys. The Four Seasons hospitality is always top notch!
We spent some time at the pool, got massages at the spa, and were able to relax. When I travel, I normally love getting back to my own bed, but the bed at the Four Seasons was soooooo comfortable. I need to find out what kind of bed it was because I have never slept so good in my life!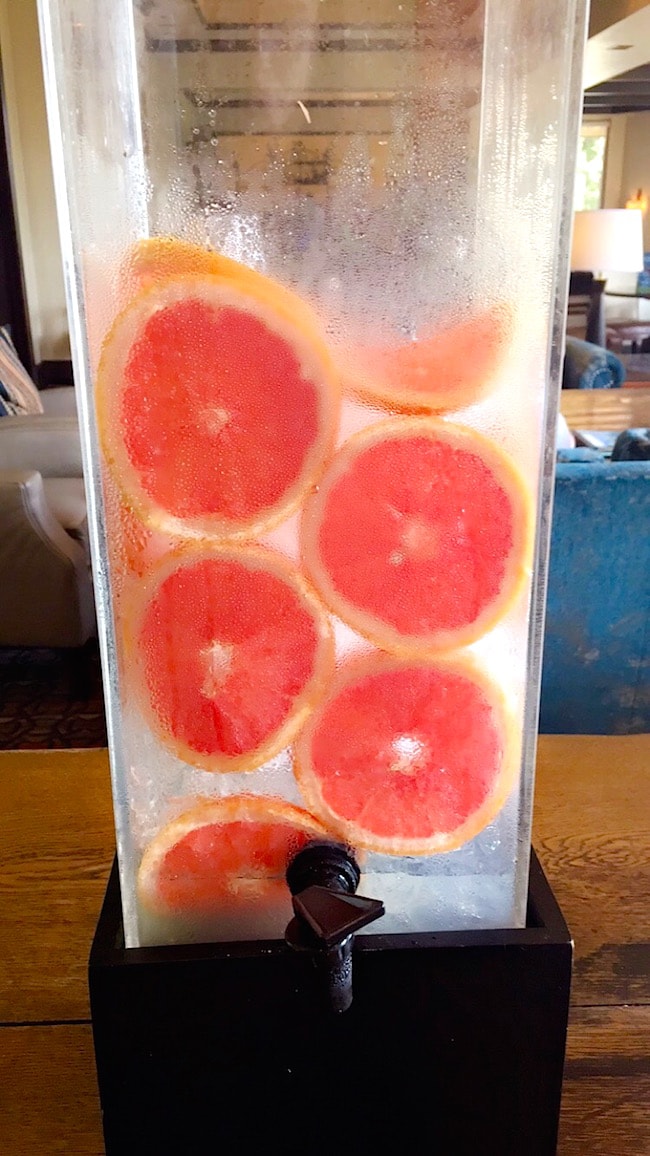 Oh, and I loved the complimentary spa water in the lobby every day. It was hot out and I loved cooling down with a glass of fancy water every afternoon:)
I highly recommend the Four Seasons Austin. I can't wait to go back!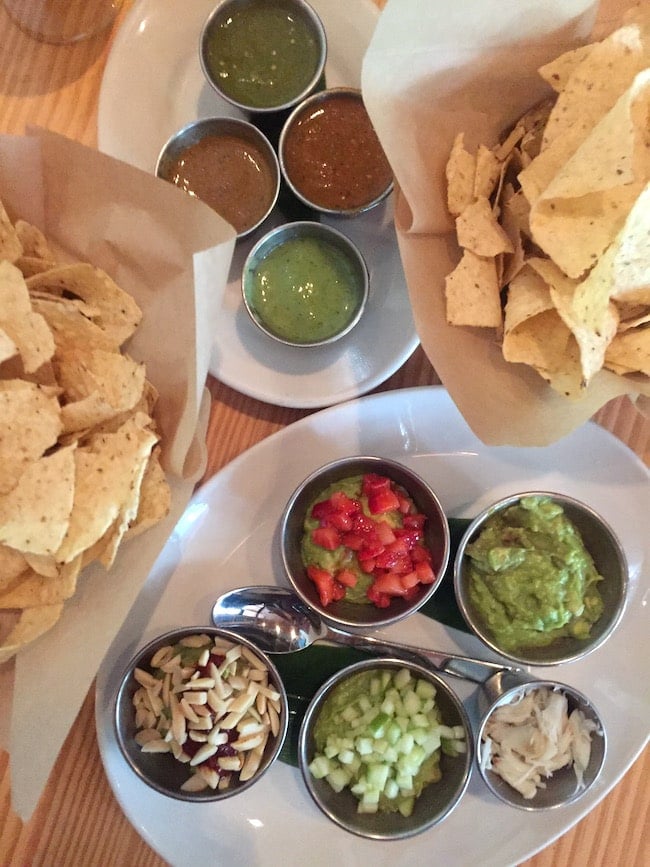 WHERE WE ATE:
La Condesa: We stopped in during happy hour for chips, salsa, and guacamole. We tried all of the salsas and guacamoles and they were all amazing! I really loved the chipotle almond guacamole!
Sway: We met up with Jeanine and Jack for dinner at Sway. We had a blast catching up and the food was good too! I loved the som tam salad and the vegetable fried rice.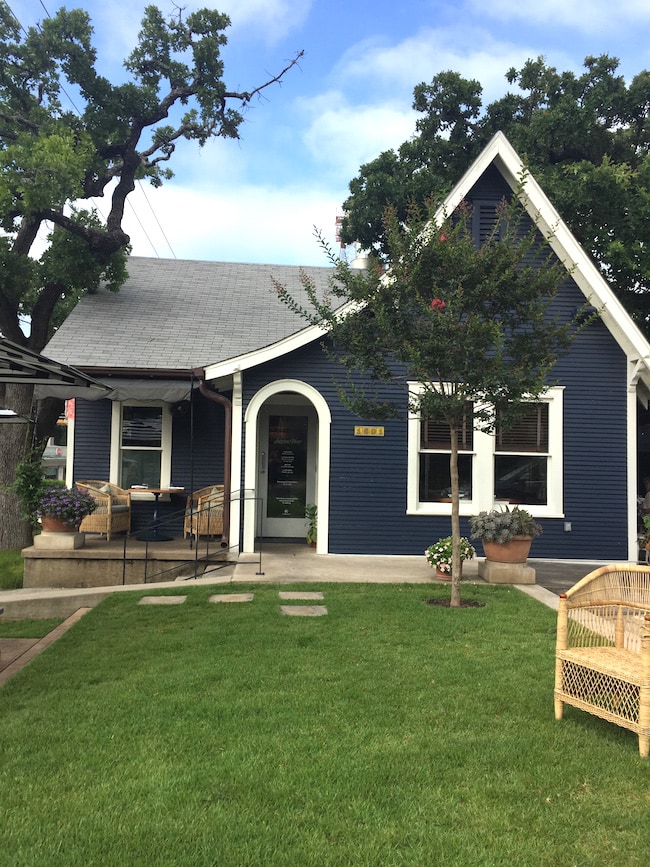 Josephine House: The cutest restaurant ever! I had the lemon ricotta pancakes for breakfast and they were superb!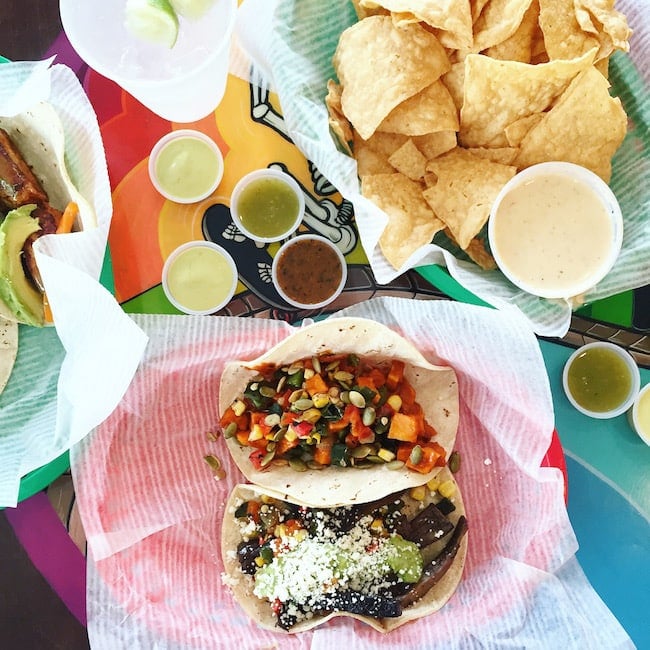 Taco Deli: Oh man, the tacos were so good and I loved that they had a ton of veggie options to choose from! I had the Papadulce and Space Cowboy. The salsas were really good too!
Second Bar + Kitchen: After the FNL Tailgate party, we went to Second Bar + Kitchen for a late dinner. We split the garlic chive gnocchi, soba noodles, and brussels sprouts with mint and feta. Everything was super tasty!
Jo's: We went to Jo's for a super casual breakfast. We both got the migas plate and left with full bellies!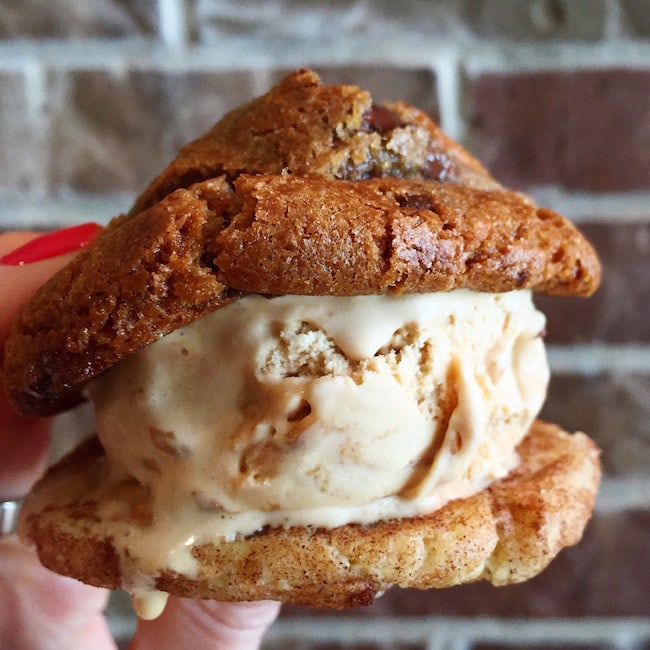 Moojo Moments: Gourmet ice cream meets warm cookies…YES, PLEASE! I couldn't decide what cookie to get so I got a chocolate lava cookie on top and a snickerdoodle on bottom. I chose salted caramel pretzel ice cream for the center. Soooooo good!
Epicerie: Several of you told me that Epicerie's chocolate chip cookies were the best, so I had to stop in and try one. You were all right, the cookie was fantastic. Thick, chewy, chocolaty, with a touch of sea salt. Mmmm! The place is super cute too! I want to go back and eat a meal there!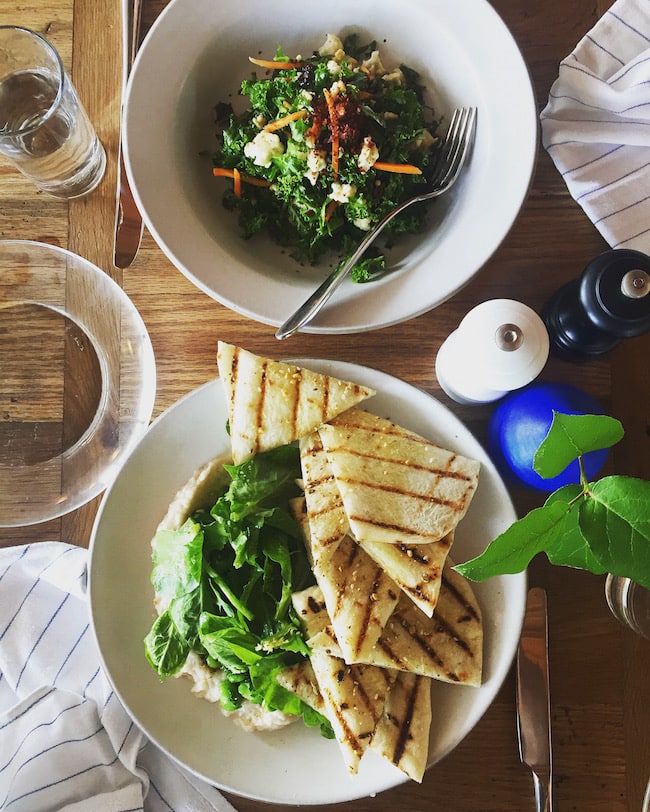 Café No Sé: I loved every thing about this place! The decor, food, service were all fabulous! We split the kale salad and white bean hummus with warm laffa bread. It was the perfect light lunch!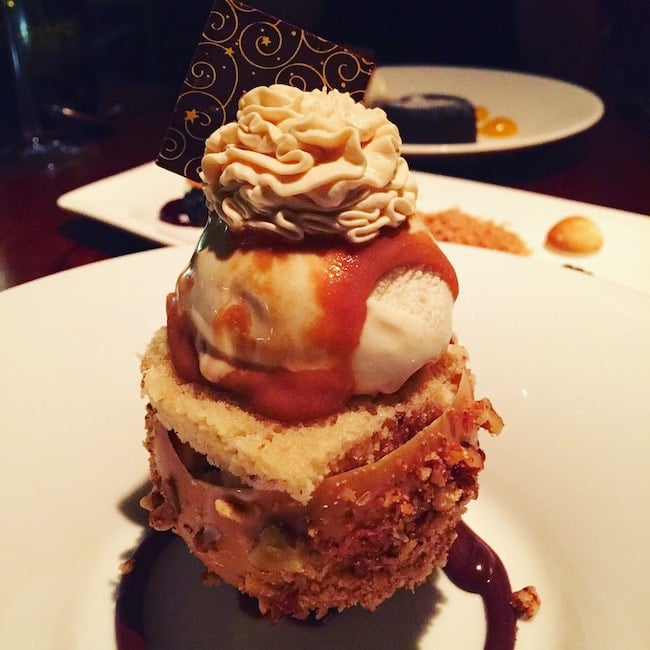 Trio at the Four Seasons: This was probably my favorite meal of the weekend. Everything was amazing! A few of my favorites were the artichoke lemon pasta with manchego, vegan caesar salad with shiitake bacon, gnocchi with crispy brussels sprouts, and the DESSERTS! Make sure you save room for dessert because they are so worth the splurge. The chocolate bon bons come out in a bucket of dry ice. The presentation is so cool and the ice cream bites are divine. I also loved the chocolate molten cake and the blondie sundae.
Torchy's Tacos: When in Austin, eat tacos and queso for breakfast:) Torchy's queso is the BEST! I also liked the migas taco and the fresh avocado taco. The avocado on the menu is a fried avocado taco, but you can ask for fresh avocado, just a little tip if you aren't a fried fan!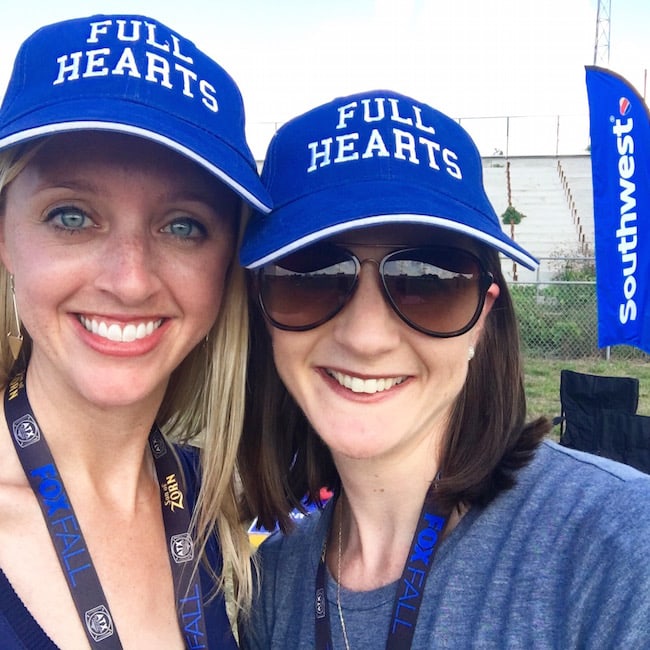 I told you we fit a lot into one weekend! Austin is a great city, if you have the chance to go, GO! Ali and I are already talking about going back.
Clear Eyes, Full Hearts, CAN'T LOSE!
You might like reading about my other trip to Austin! There are more good eats:)
Disclosure-The Four Seasons Austin hosted us while we were in Austin, but my opinions are my own!