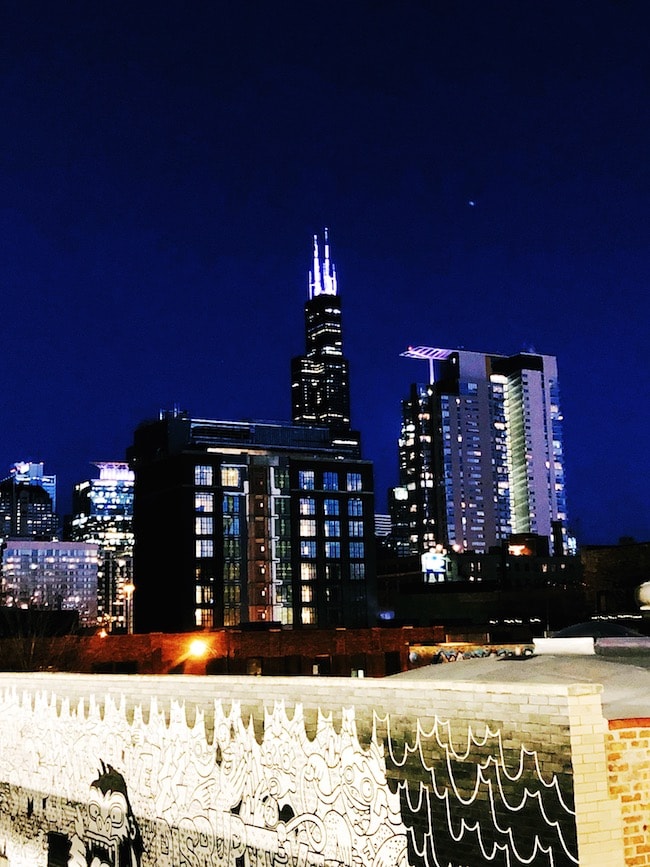 Last weekend we were in Chicago for the International Home and Housewares Show. We had the best time, even though it was FREEZING! I think the high was 12 degrees, so not the best time of year to visit Chicago, but we didn't let the cold temperatures stop us from having fun. Today, I am sharing a little recap of our weekend…where we stayed, what we ate, and what we did! Enjoy!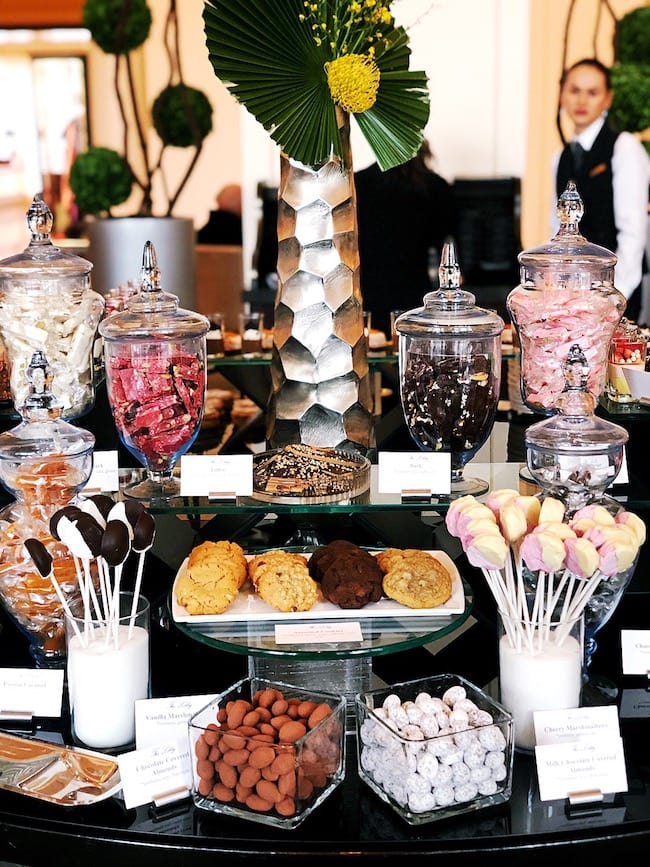 Where We Stayed:
We stayed at The Peninsula hotel, which is located at Michigan Avenue in downtown Chicago. The location was great, we were surrounded by fabulous shopping and great views of the city. Our room was spacious, elegant, and comfortable. The fitness center, pool, and spa were very nice and the service was incredible. We highly recommend this hotel! I already want to go back.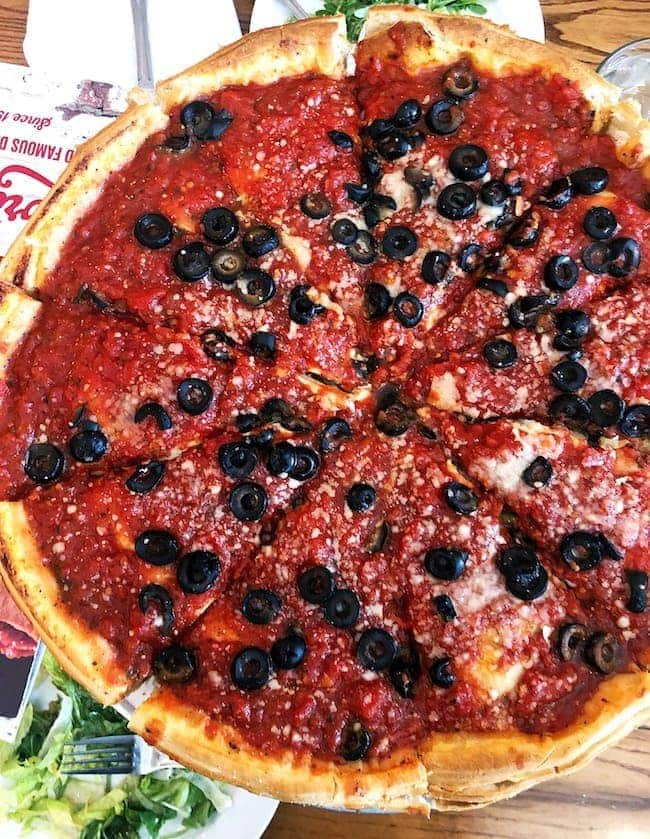 What We Ate:
I felt like it was my duty to cram in as many meals as possible so I could share with you our Chicago picks. I did my best, but Chicago has TOO many restaurants I want to try. We will have to go back, but here are some favorites from our weekend in the city.
Ēma–Mediterranean food that is meant to be shared. A few of my favorites included the hummus with house bread, brussels sprouts, roasted beets with mascarpone and hazelnuts, and the basmati and lentil salad. I have to recreate that salad, I am still thinking about it!
Monteverde-If you live in Chicago or visit Chicago, you HAVE to eat here. The BEST Italian food. Make sure you make reservations well in advance! Fun fact, Emeril Lagasse sat at the table next to us:)
Summer House Santa Monica-We went here for brunch and loved the atmosphere, food, and bakery items. I had the Mexican Hashbrowns and they were so good! Crispy hashbrowns topped with eggs, charred tomato salsa, oaxaca cheese, avocado, and cilantro. I also ordered cookies to go and the rice crispy chocolate chip cookie was so fun and delicious. I also loved the big peanut butter cookie, it was super soft and loaded with peanut butter flavor.
Beatrix-Several people recommended Beatrix to us so we went for dinner. The menu has something for everyone and we both enjoyed our meals. Josh loved the szechuan chicken and I thought the salads were really good!
Chicago Deep Dish Pizza-a MUST when you are in Chicago. We went to Giordano's with a group from the conference and it was good. Also try Lou Malnati's and Pequod's.
The Lobby Brunch at The Peninsula-We enjoyed Sunday brunch at the Peninsula hotel and it was the most amazing brunch spread EVER! There were stations of amazing food everywhere: an omelette bar, sushi, freshly made pasta, salads, dumplings, seafood, meat carving station, cheese, fruit, pastries, desserts, and even a station with kid friendly food. Everything was so fresh and delicious. This is the perfect brunch for special occasions, such a treat!
big.fat.cookie-I am SO happy I finally got to try these cookies! The flavors are fun and the cookies are BIG! A few favorites: puppy chow, peanut butter with quadruple chocolate and Oreo, chocolate chip, and salted caramel pretzel. Good news, big.fat.cookie ships outside of Chicago, so even if you don't live in Chicago you can still enjoy these delicious and crazy cookies! Make sure you check them out!
Tortas Frontera-If you are at O'hare airport and need something to eat, go to Frontera, Rick Bayless's restaurant. There is a guacamole bar, YES!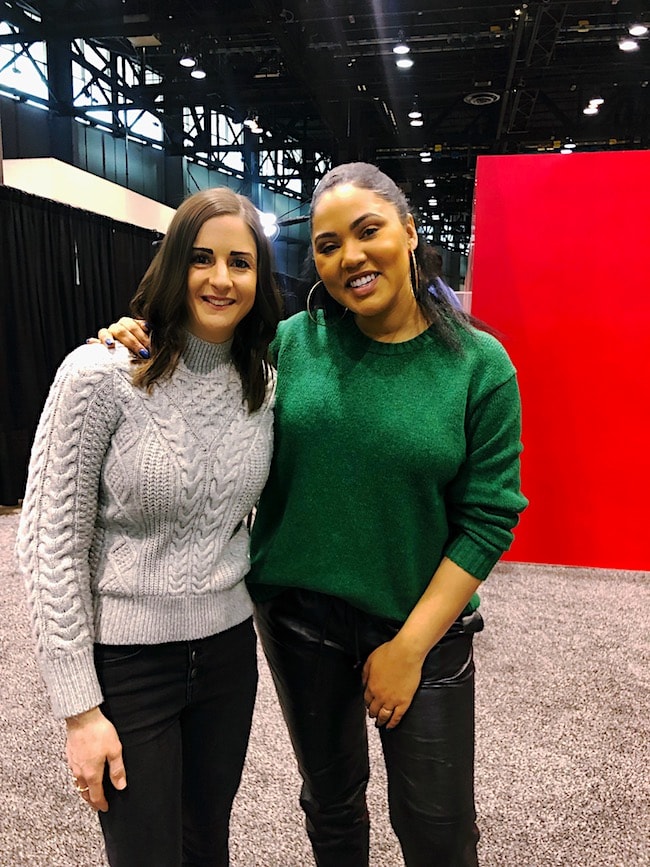 What We Did:
We spent most of our time at the International Home and Housewares show at McCormick Place. There were over 2,000 vendors and I think we walked over 2,000 miles..ha! It was a BIG show. We got a sneak peek at all of the new products coming out from some of our favorite kitchen and home brands. The highlight for me was meeting Ayesha Curry. She did a cooking demo and I met her afterwards. She is so lovely! I am glad we are bff's now..ha!
We had a great time in Chicago and can't wait to go back! I saved all of my Chicago Instagram stories in a Chicago highlight bubble if you want to check them out on Instagram. Have a great weekend!