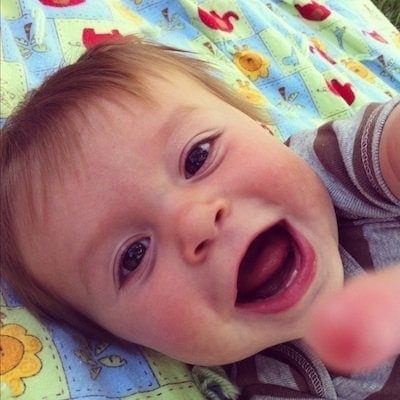 Another month has gone by and Caleb is now 9 months old. We can't believe how fast he is growing up. Here are a few highlights from the past month:
Caleb is becoming quite the traveler. In June, he traveled to Seattle, Kansas City, and Green River. He loves flying, sightseeing, and hotel beds.
Caleb has 7 teeth now-4 on top and 3 on the bottom.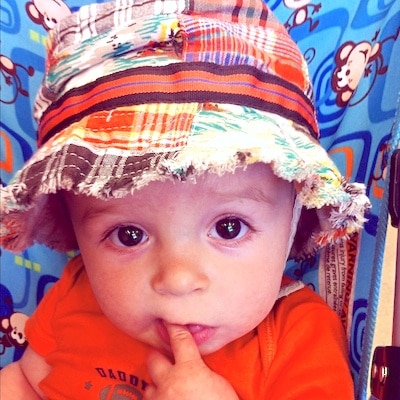 Caleb is crawling all over the place. He is always on the go and never wants to sit still.
Broccoli is Caleb's favorite food at the moment. He loves sitting in his high chair and eating meals with mommy and daddy.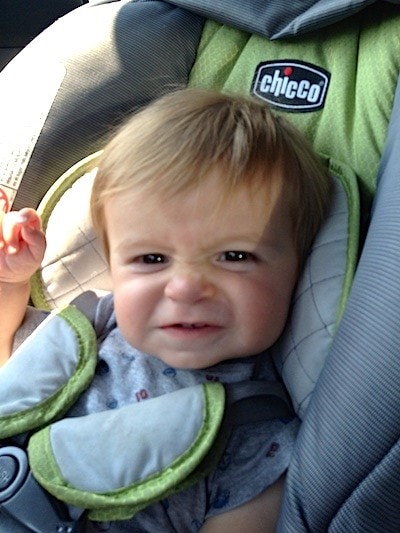 Caleb's new favorite trick is scrunching up his nose. He loves making silly faces.
He loves giving high fives!
Caleb helped daddy train for his first triathlon. He loves going running and loves bikes.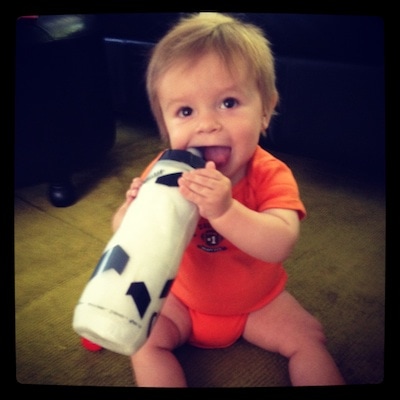 He can say dada and mama!
Caleb is fascinated with ceiling fans. He goes waves his arms and goes crazy when he sees one.
He outgrew his baby swing so now we have to go to the park to swing.
Caleb still loves bath time. Gotta love the soap beard:)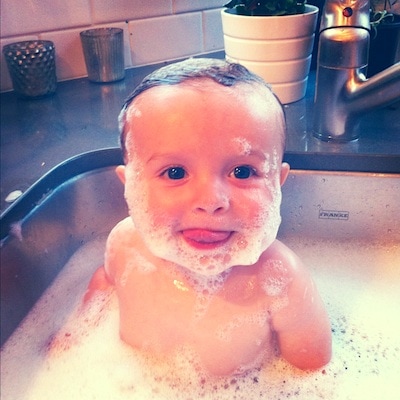 Happy 9 Months Caleb! We love you!