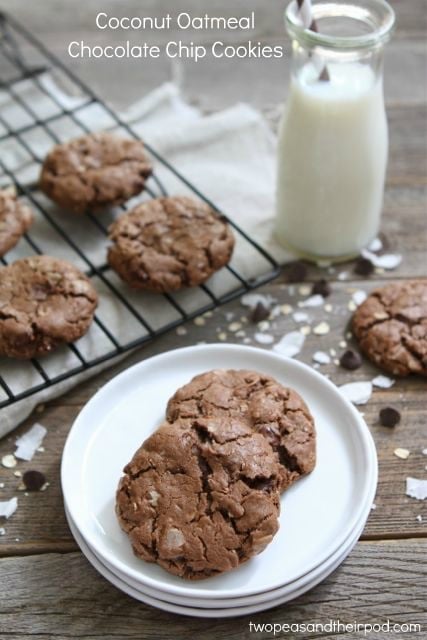 Happy Friday! Today's post is a fun one! Not only do we have a delicious cookie recipe to share with you, but we also have a Silpat giveaway!
First, let's talk cookies. You NEED to make these Coconut Oatmeal Chocolate Chip Cookies-like right now. They are filled with all of the good things in life-coconut, oatmeal, cocoa, and chocolate chips. There is also coconut oil involved. Ever since I made Coconut Granola, I've become obsessed with coconut oil. It is amazing stuff and works wonders in these cookies.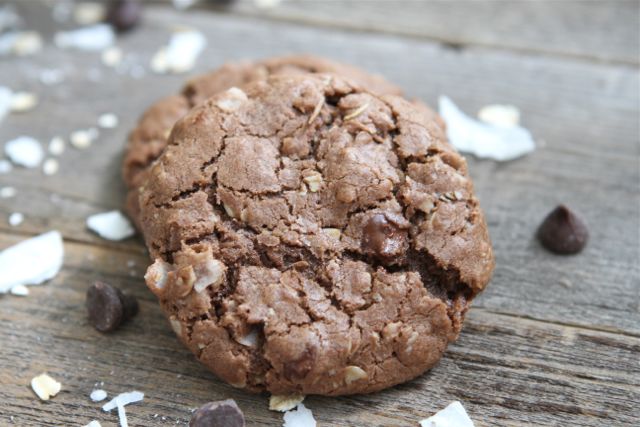 The Coconut Oatmeal Chocolate Chip Cookies are chewy, hearty, and oh so delicious! I wanted to eat the entire batch, but since it is bathing suit season, I thought I better share. I brought these cookies to a little get together with a few of my food blogging friends-they all gave them two thumbs up! So you know these cookies are good if a group of food bloggers approved:)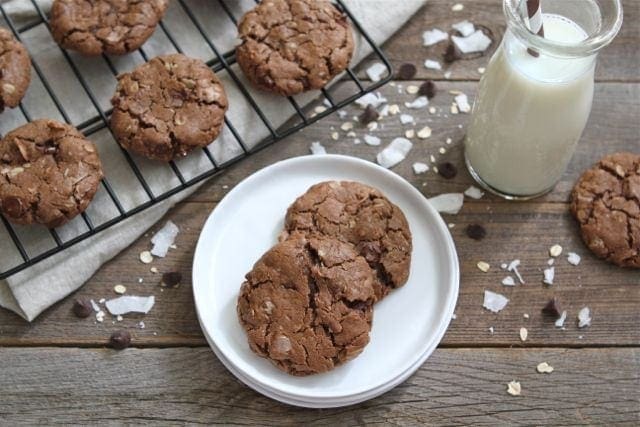 Do some baking this weekend and make Coconut Oatmeal Chocolate Chip Cookies! They are packed full with yumminess! For the recipe and step-by-step photos visit Tasty Kitchen.