My dad came to visit last week. We gave him the grand tour of our new kitchen and spent some time baking together. It was nice having two ovens to work with, we accomplished so much more this visit:) My dad is the expert when it comes to baking. He is famous for his cinnamon roll recipe, everyone loves them. This time we did a spin on the traditional recipe and made cranberry orange cinnamon rolls.
My dad loves raisins, so his cinnamon roll recipe always includes raisins. If someone doesn't like them, he tells them to pick them out, but he will never omit them from the recipe. I was a little worried he wouldn't want to swap dried cranberries for the raisins, but he was a good sport:) I made sure he knew I wasn't trying to replace his beloved cinnamon roll recipe, I just wanted to mix things up for fun.
It was a chilly day so we used the "proof" setting on our Thermador oven and it worked wonders with our dough. It rose right up for the occasion.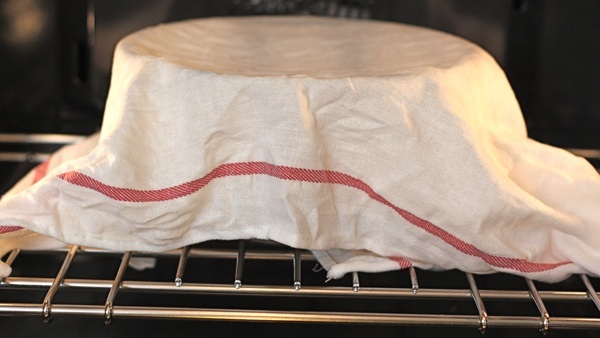 My dad rolled out the dough and we spread it with butter, brown sugar, cinnamon, dried cranberries, and orange zest mixed with sugar.
We tightly rolled up the dough into one large log and cut the rolls with a piece of thread. My dad has always cut them this way, much better than a knife.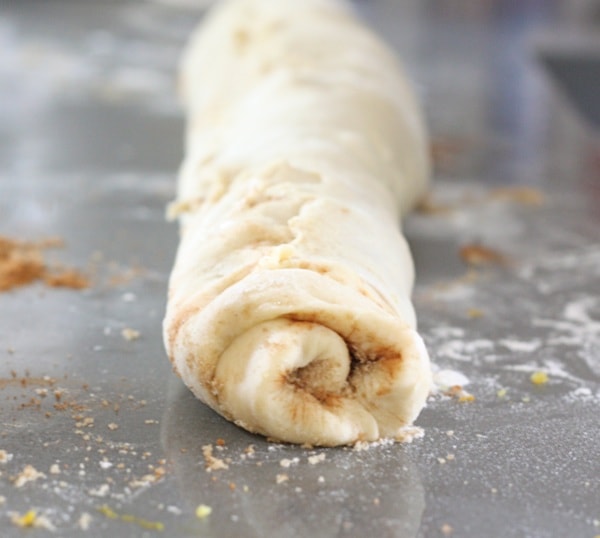 We dipped and twisted the rolls into the orange sugar mixture to enhance the orange flavor.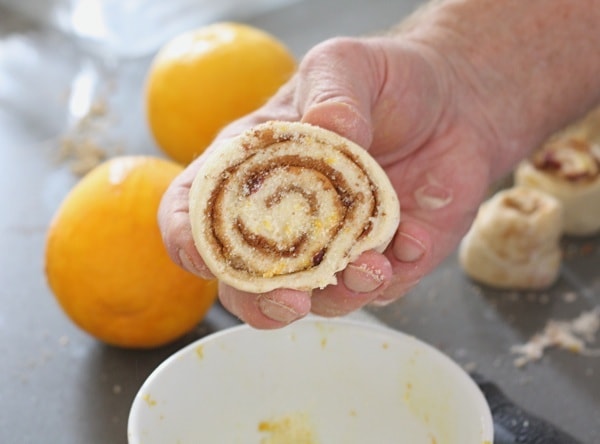 After the rolls rose a second time we popped them in the oven and whipped up our orange frosting.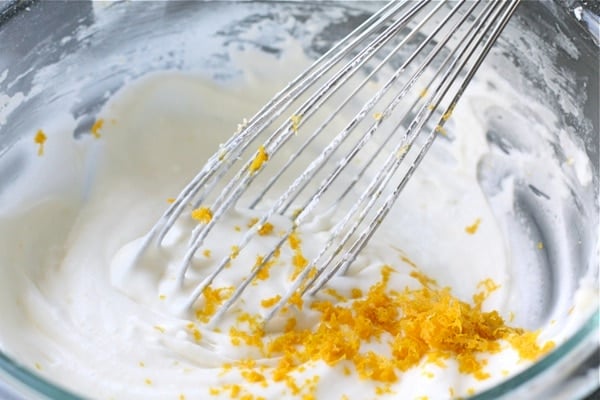 The rolls turned out beautifully!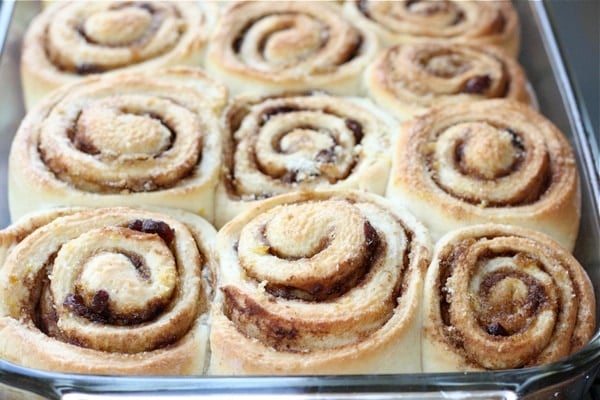 We frosted the rolls and served them while they were still warm. The satin dough melts in your mouth-it is the best. The cranberries and orange flavor were delightful, especially with the sweet orange frosting.
The center bite is my favorite. Ooey, gooey, and loaded with all of the good stuff:)
These cranberry orange rolls are perfect for the holidays. Make a batch for breakfast or brunch and invite your family and friends over. These rolls are too good not to share.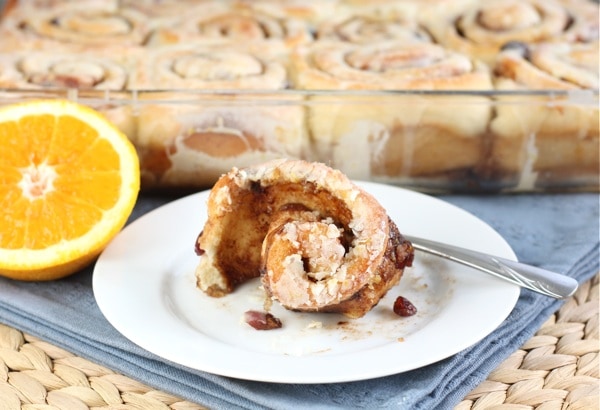 *The winner of the Tortilla Land giveaway is Pam who said: "I love tostadas! Great combination of flavors and textures… yum!" Congratulations! We will email you!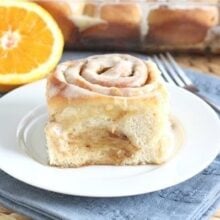 Cranberry Orange Cinnamon Rolls
Instructions
1. Add yeast to 1 cup of lukewarm water. Stir with a spoon and set aside for about five minutes.

2. In the bowl of a stand mixer, add shortening, sugar, and salt to hot water and beat for 30 seconds. Let cool to lukewarm temperature. Stir in 2 cups of flour and mix until smooth. Add yeast mixture and mix until well combined. Mix in the beaten eggs.

3. Gradually stir in the remaining flour and mix with the dough hook for about 2 minutes. Remove dough from the bowl and place on a lightly floured counter. Knead by hand, add a little flour if the dough is still sticky. Knead until dough feels satiny and smooth.

4. Put the dough in a greased bowl and cover with a towel. Let rise for 30 minutes or until dough doubles in size.

5. Remove dough from bowl and place on a lightly floured counter. Divide dough in half. With a rolling pin, roll one half of the dough into a rectangular shape. Spread dough evenly with 4 tablespoons of softened butter. Sprinkle dough with ½ cup brown sugar, ¾ cup dried cranberries, and ½ tablespoon cinnamon. Rub orange zest and granulated sugar together in small bowl. Sprinkle half of the mixture over the dough.

6. Gently roll up dough into one long roll. Cut rolls, using a piece of dental floss or thread, about two inches thick. Rub the zest of one orange and half cup of sugar together in a small bowl. Dip and twist the rolls into the orange sugar mixture. Place rolls in greased 9X13 baking pans.Now follow the exact same steps with the other half of the dough.

7. Place rolls in a warm spot and cover with a towel. Let rolls rise until double in bulk, about an hour. Bake rolls at 425 degrees F for 10 minutes. Reduce temperature to 350 degrees F and bake for 5-7 more minutes or until golden brown. Remove pans from oven and let cool on a wire rack for 5 minutes.

8. To make the frosting-in a medium bowl combine, butter, powdered sugar, milk, orange zest, and orange juice. Whisk until smooth. Frost the cranberry orange rolls generously with frosting. Serve warm.

*Note-these rolls are best eaten warm. To reheat-microwave each roll for about 15 seconds.
Have you tried this recipe?
Leave a comment below and share a photo on Instagram. Tag @twopeasandpod and hashtag it with #twopeasandtheirpod
If you like these cranberry orange cinnamon rolls, you might also like:
Orange Rolls from Two Peas and Their Pod
Whole Wheat Cranberry Orange Sticky Buns from Barbara Bakes
Orange Cinnamon-Raisin Swirl Coffee Cake from Back to the Cutting Board
Orange-Cinnamon Honey Sticky Buns from 17 and Baking