After we attended the Dole Food & Wellness Blogger Summit, we headed to Disneyland, "the happiest place on Earth." We have never been to Disneyland and Josh REALLY wanted to go, so we decided to take a day and experience pure happiness. Rachael, from La Fuji Mama, was a good sport and tagged along. She is a Disneyland expert and showed us all of the cool rides, eats, and shows. I'll be honest, I wasn't too excited about Disneyland, but it ended up being SO much fun. The park wasn't crowded so we didn't have to wait in any lines-score! The three of us had a ball!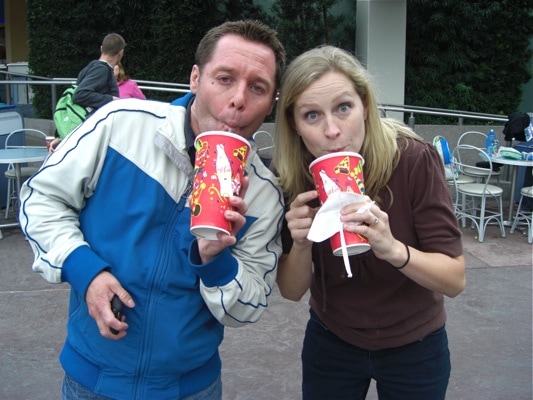 Josh and Rachael HAD to get sodas as soon as we entered the park. They were ready to go after their soda fix!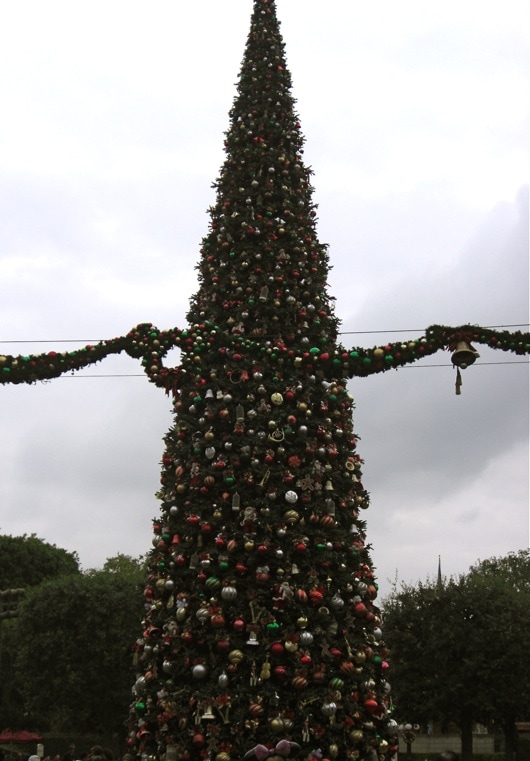 Disneyland was all dolled up for the holidays. I love the giant Christmas tree.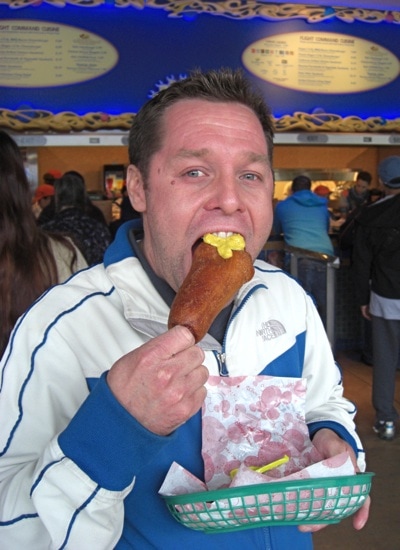 We pretty much ate our way through the park:) One of our Facebook fans recommended Disneyland's corn dogs so Josh tried one for lunch. He gave it two thumbs up!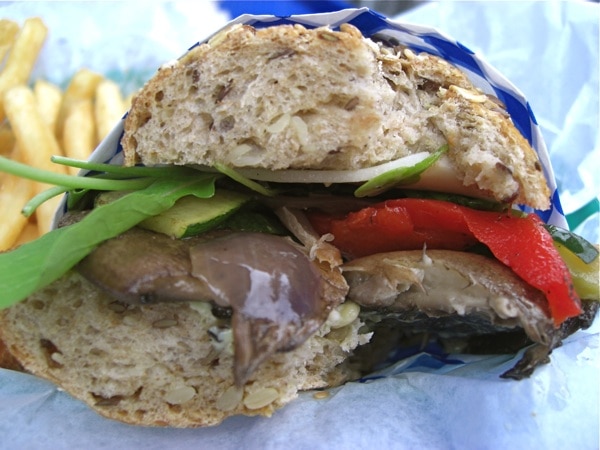 Rachael and I opted for a grilled veggie sandwich. Not bad for a theme park lunch.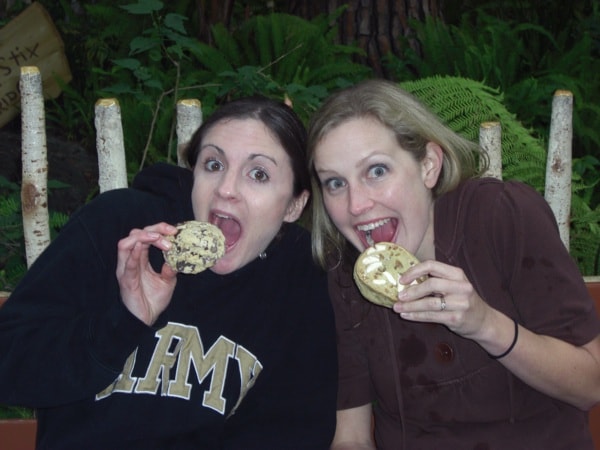 After getting a little wet on Splash Mountian, we headed to the Pooh Bakery for a sweet treat. I was excited to try their cookies because I have heard rave reviews for years. I ordered the chocolate chunk cookie and Rachael tried the white chocolate chunk cookie. They were OK, but I think our cookies put Pooh's to shame:)
Josh devoured Tigger's Tail-a chocolate caramel marshmallow treat on a stick. Poor Tigger:(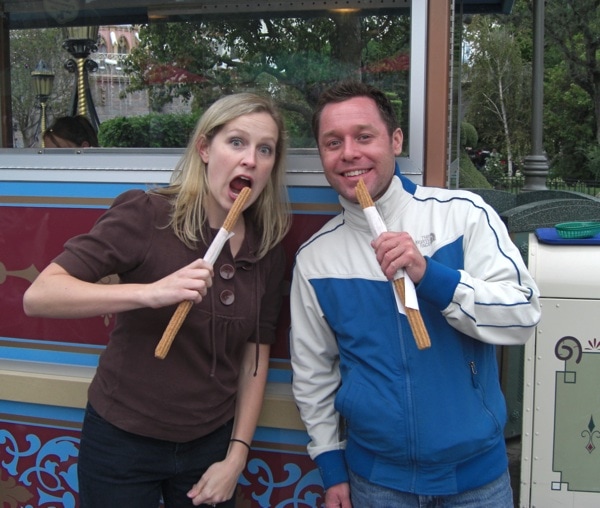 After a few more rides, it was CHURRO time! I am not a churro fan, but I did have a taste. Disneyland's churros were better than I expected.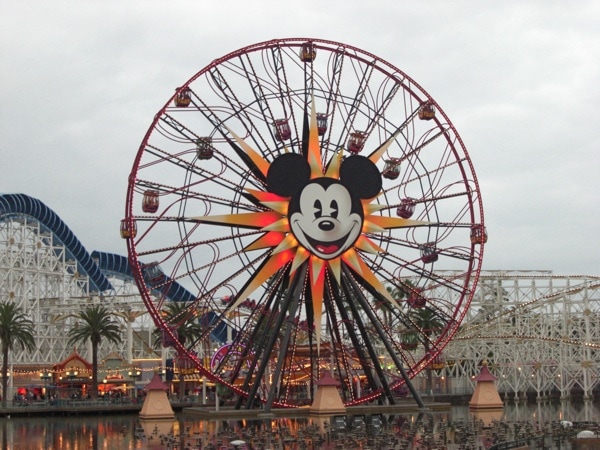 We also explored California Adventure. I loved the Tower of Terror, but Josh got scared:)
We had a blast at Disneyland. It was so fun to be a kid again. Our favorite rides were: Space Mountain, Indian Jones, Pirates of the Caribbean, and Splash Mountain. A huge thanks to Rachael for giving us the grand tour of Disneyland. She made our day extra fun!