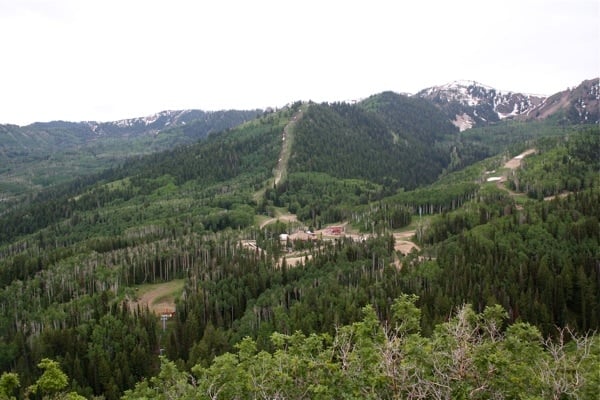 Last week I attended the EVO Conference at The Canyons Resort in Park City, Utah. I went last year and had a wonderful time, so I knew I had to go back. Plus, we only live 20 minutes away so I couldn't miss out on the fun. EVO is packed full with hands-on workshops, networking, parties, and loads of fun. Jyl and Rachael are the geniuses behind EVO and they really outdid themselves this year. The conference was amazing from start to finish.
On Thursday morning, I went hiking with Aggie and Lisa. It was a gorgeous day in the mountains. We weren't exactly sure where we were going, but we found our way and stumbled upon some gorgeous scenery. It was the perfect start to EVO and the baby did a great job on the hike:)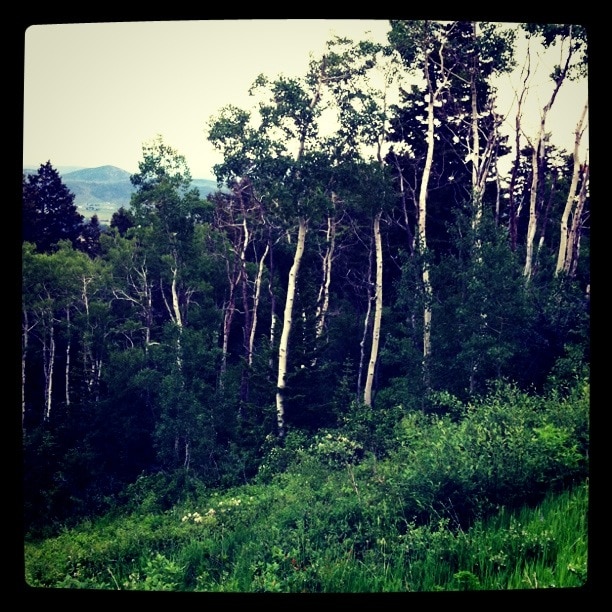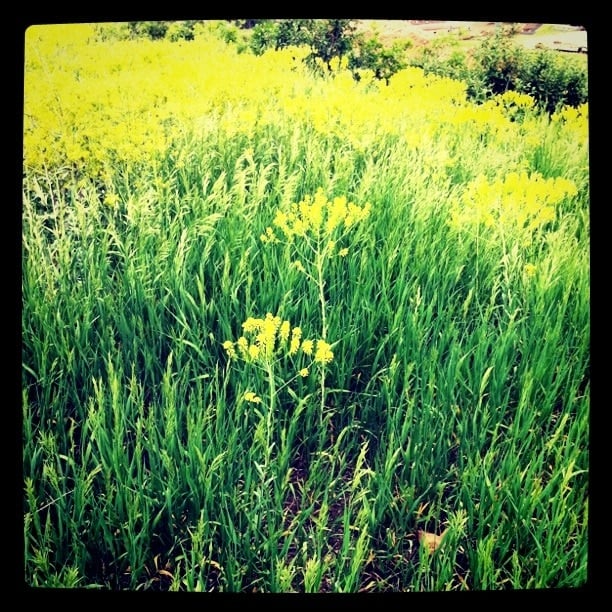 Thursday night I went do dinner in Park City with a group of my blogging friends and Bush's Beans. I love downtown Park City and it was fun to chat about blogging, food, and life with my friends. It is always nice to connect in person with friends you communicate with everyday online. I am lucky to have such wonderful blogging friends.
Blogging Friends! (photo via Sandy)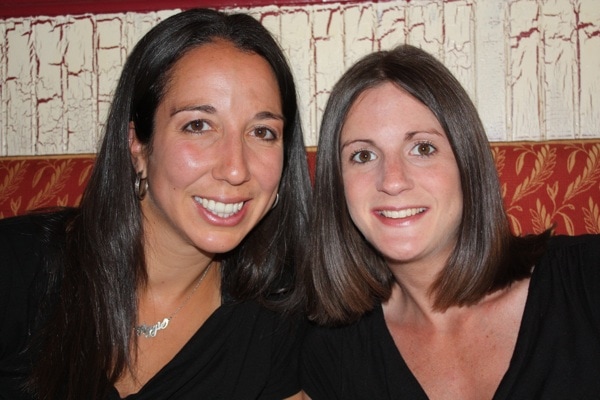 Aggie and Me at dinner
After dinner we snuck over to
Java Cow
for ice cream. I ordered a scoop of "Wowie Cowie," which is vanilla ice cream with Heath bar, dark chocolate pieces, and caramel sauce. It was divine! Of course we had to pose with the cow!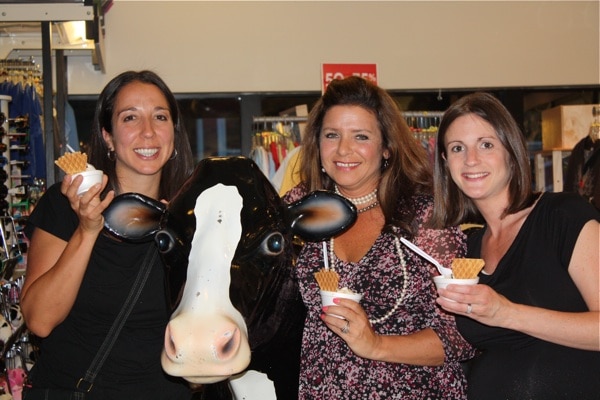 Aggie, Sandy, and me enjoying our ice cream!
On Friday, I attended the food workshop at the Lookout Cabin, which was up the mountain. We had to ride the orange bubble lift to get there. The setting was beautiful!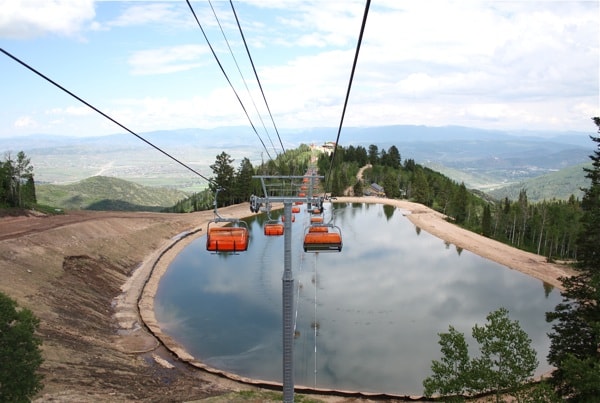 The orange bubble lift!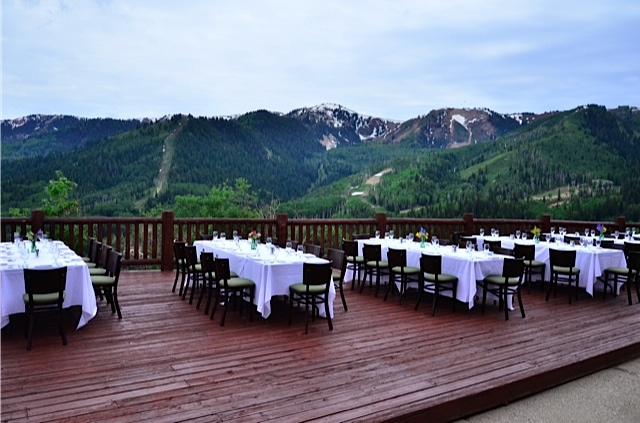 Our lunch loation! (Photo via Sandy)
Sandy, Aggie, Me, and Alison
After lunch, we had the opportunity to learn food photography and styling from Helene. Helene taught us some tips and tricks and then we were able to practice shooting and styling. I always learn something new from Helene. I love her passion and willingness to share her talents. She is the best!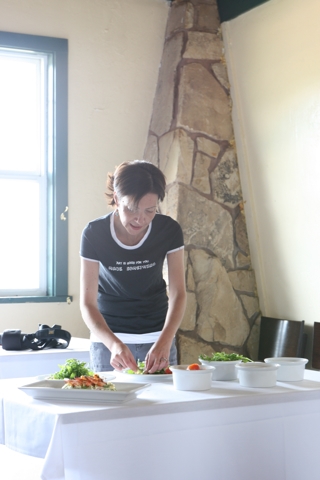 Helene working her magic! (Photo via Alison)
Friday night, we went to Park City Mountain Resort for dinner and a big party sponsored by Bush's Beans. We had fun taking a few goofy photos:)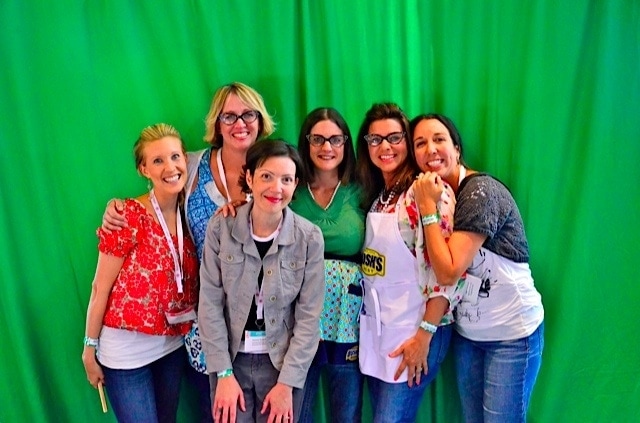 Lisa, Kristen, Helene, Me, Sandy, and Aggie (Photo via Sandy)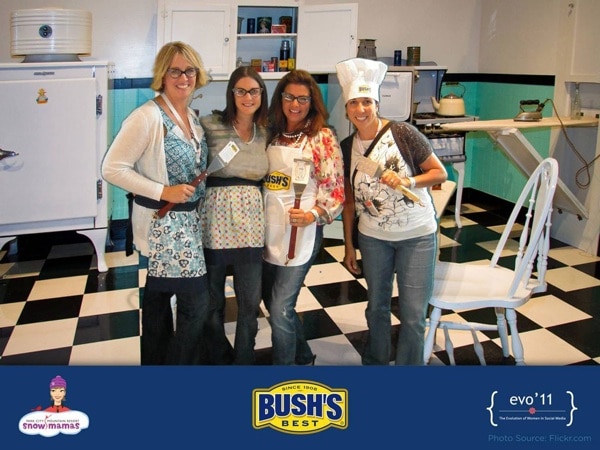 Kristen, Me, Sandy, and Aggie
Josh didn't attend the conference, but came up to mountain bike and attend the parties. I was banned from riding the rides because of the baby bump, but Josh had a great time. He is a kid at heart:)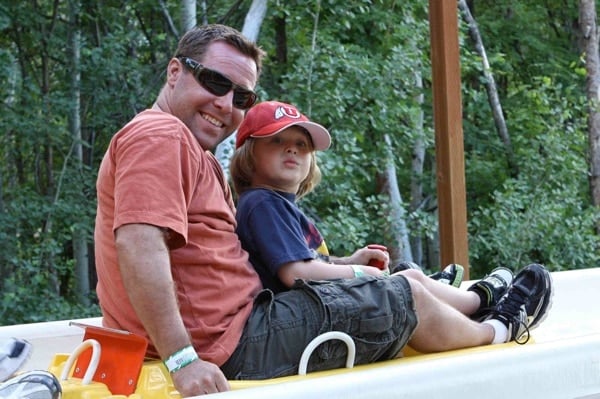 Riding the Alpine Slide! (Photo via Dara)
On Saturday, I attended another food workshop. I never get tired of food:) This workshop was sponsored by Bush's Beans and held at the Waldorf Astoria, another gorgeous location. First, I cooked up a storm with Chef Jeffery Saad. I love his enthusiasm for food and cooking. We divided into teams and did some cooking. We had a good time in the kitchen.
Next, I attended Diane's session on food styling. I was blown away. I learned so much in 45 minutes. I can't wait to practice what I learned to improve my food photos.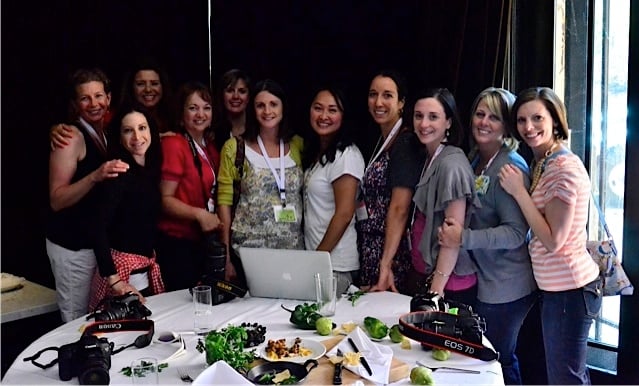 Food Styling with Diane
The last part of the workshop was food photography with Todd, the other half of White on Rice Couple. I think I am finally understanding my camera. Todd is an excellent teacher. He is patient, passionate, and very knowledgeable. He makes everything seem so simple. Todd and Diane both encouraged us to share what we learned with at least 5 other people. I love how they always put others first and want to help the food blogging community grow. Love them!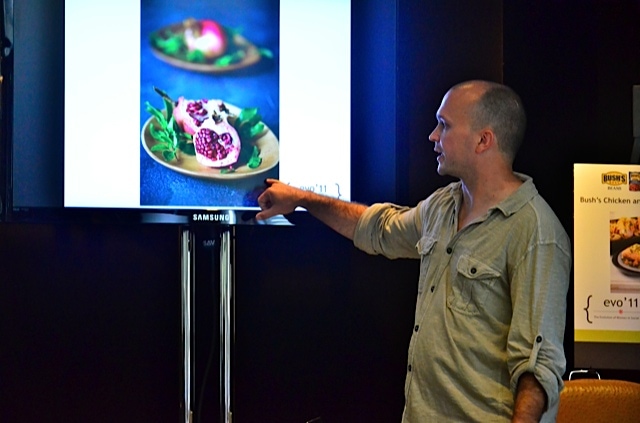 Food Photography with Todd (photo via Sandy)
I learned so much at EVO. My brain is still trying to process all of the information. I also had a wonderful time hanging out with old and new blogging friends.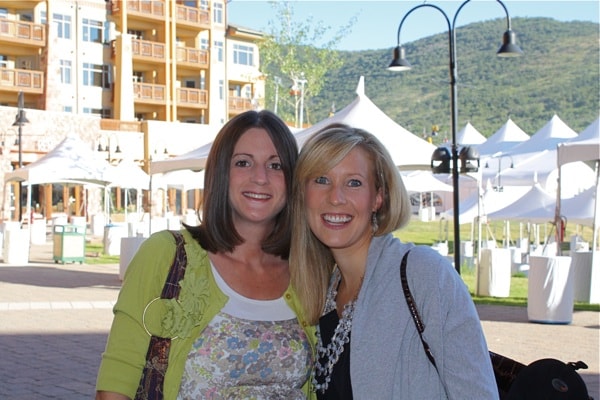 Me and Lisa! We had too much fun together. Love this girl!
Me and Josh riding the lift!
I left EVO feeling inspired, motivated, grateful, and exhausted:) I really love this conference and can't wait until next year!