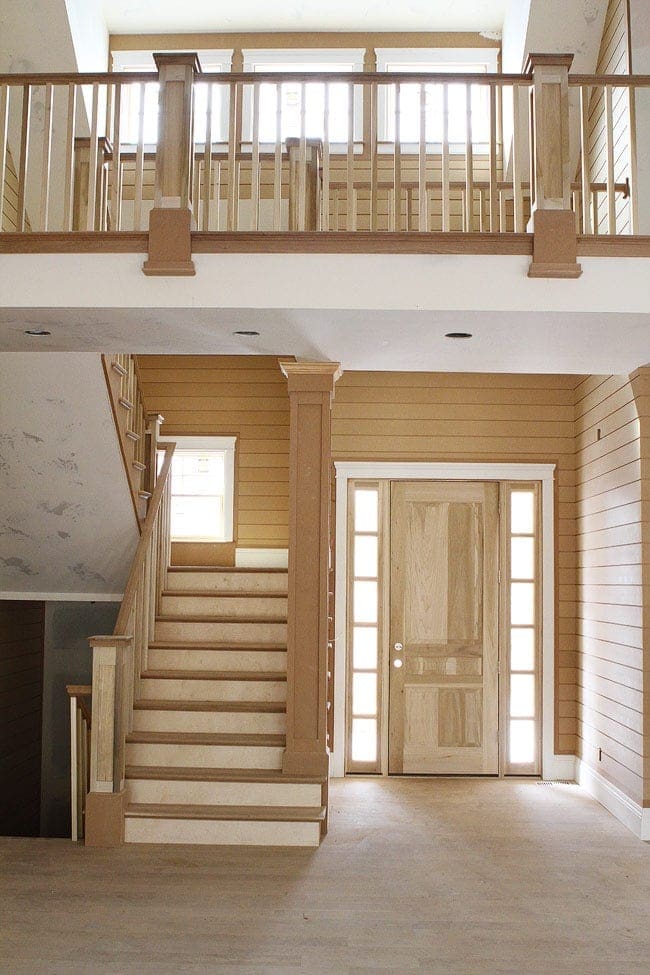 We are finally sharing a house update! I know it's been awhile, but I didn't think you would be interested in seeing a bunch of boring dry wall pictures. Well, things are moving along and our house is really taking shape! The finish work is mostly done and we are in LOVE!! I seriously get butterflies every time we go up to our house. It still feels unreal. I can't believe we are really building our dream house!
We have been enjoying the process. Several people told us that building a house would ruin our marriage and cause a ton of stress, but we have had so much fun. It's been an exciting journey. Our builder, Fox Group Construction, is amazing! We have loved working with Tom and his crew! I told Josh I am starting to get sad that our house is almost finished because I don't want it to end. Sure, I am excited to move in, but I have loved the entire process.
Today, we are sharing some photos from the inside of our new house! Let's go on a little tour!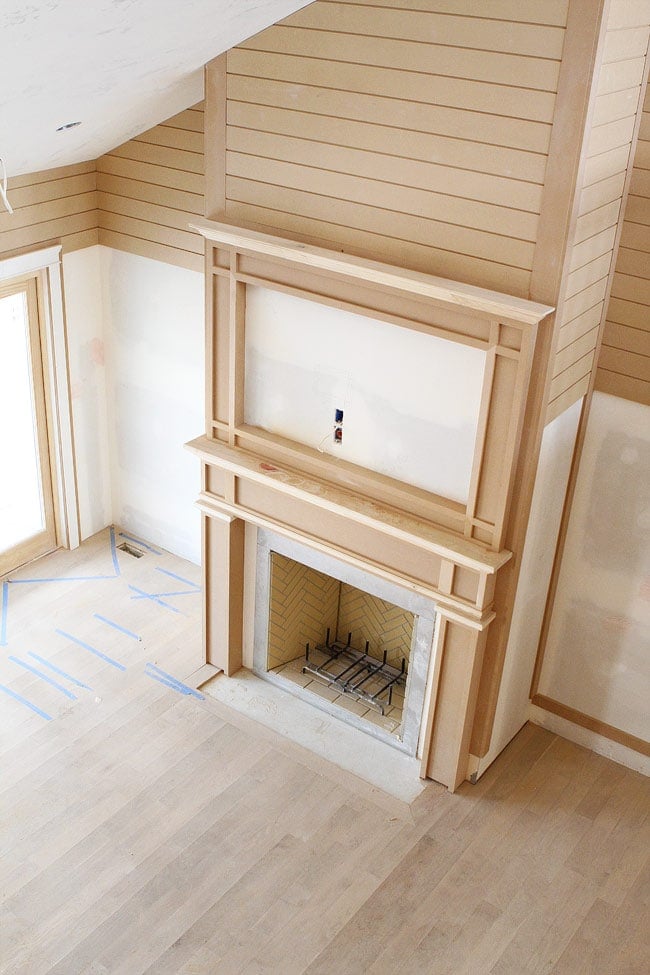 I love the fireplace in our great room! It turned out better than we were expecting. I love the detail! The big white space is for Josh's dream TV. He told me it HAD to be that big or it wouldn't look right on the fireplace. It's a big fireplace and a small TV would look awkward, but I think it was his way of getting his dream TV:)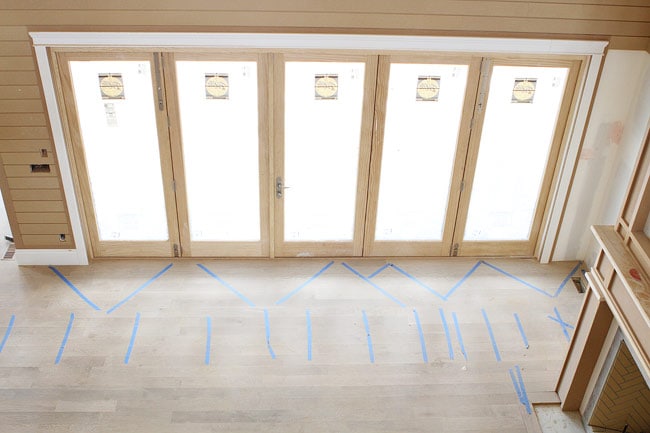 We love natural light so we put in a lot of Pella windows. The great room windows are our favorite because they collapse and open up to our outdoor patio. We will demonstrate them once the patio is done. They are SO cool and will be perfect for entertaining!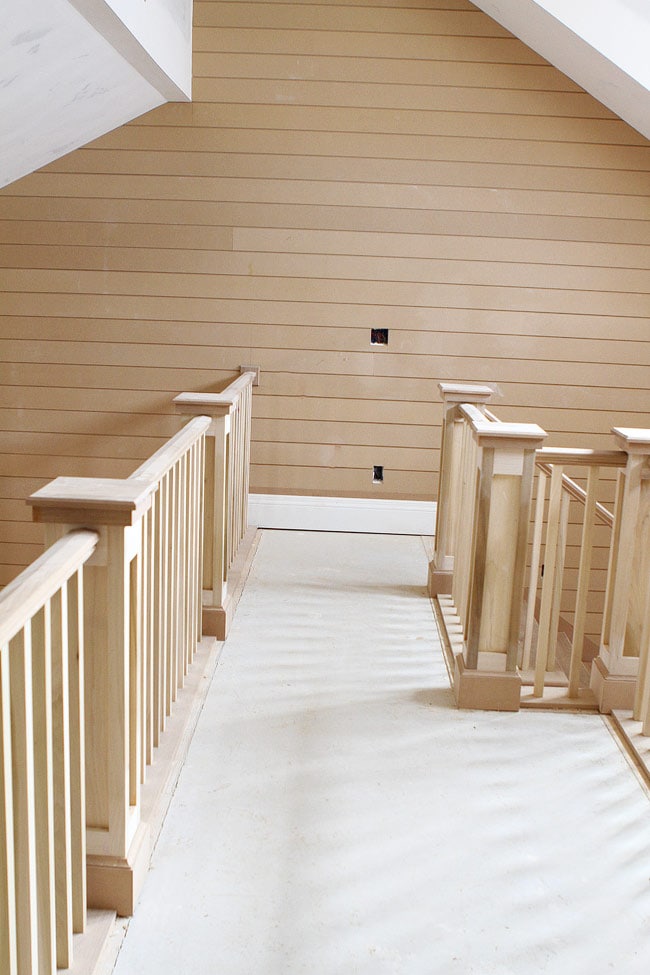 Our builder got a little shiplap happy and we are SO glad because we LOVE it! It's not even painted yet and it already makes the main area so pretty!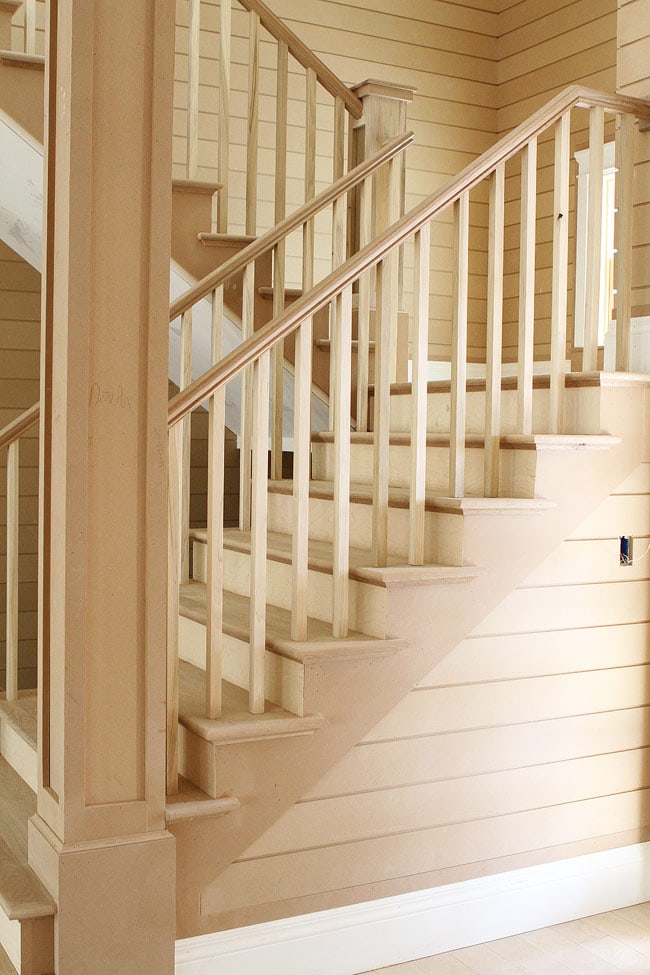 The shiplap goes up the entire staircase! It will be painted white soon!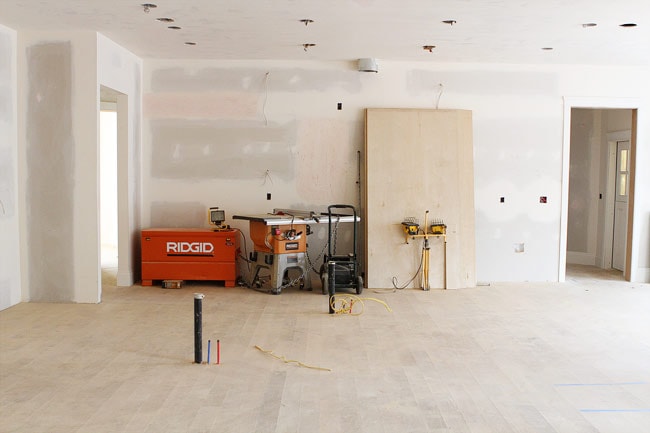 This is our future kitchen. It doesn't look like much now, but you just wait. We have some grand plans for this area of the house!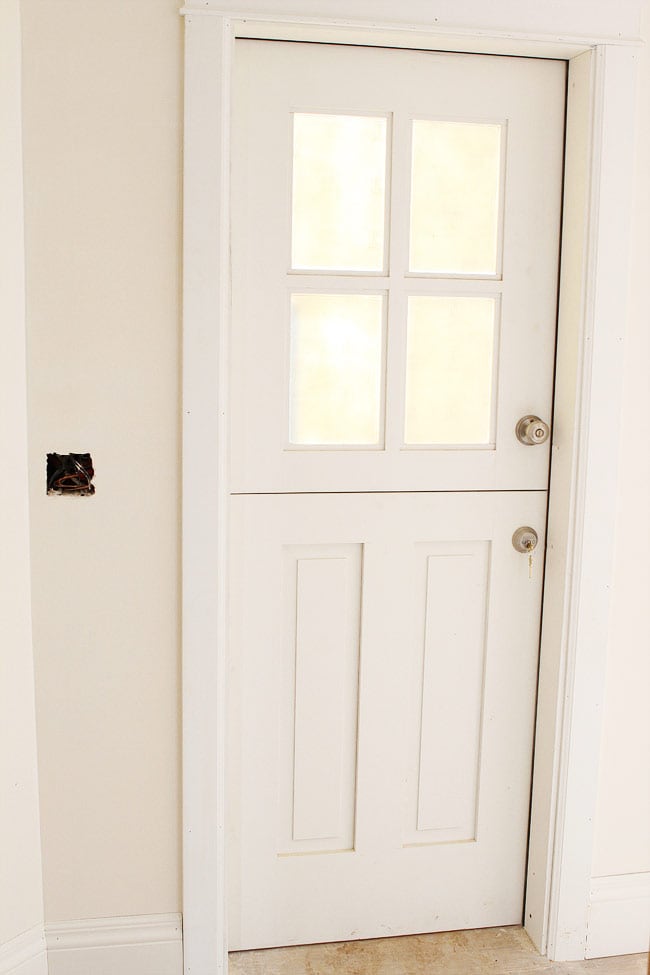 Our back door is a Dutch door from Rejuvenation. One of my requirements for our new house was a Dutch door because I love them! I think the door is so cute and will look even better once it is painted black!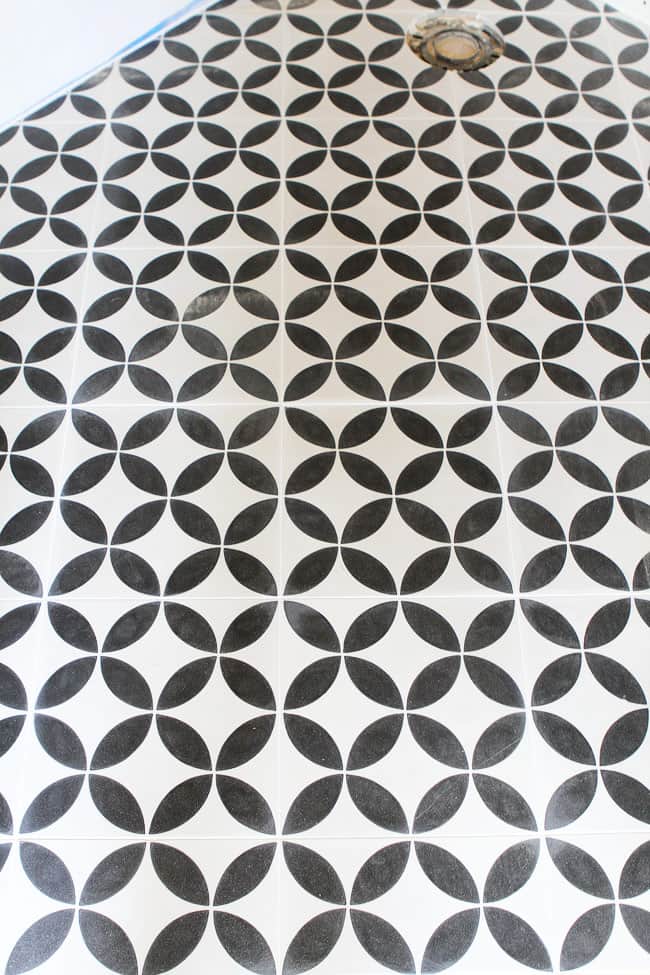 We did a fun black and white Cement Tile in the guest bathroom. Classy and fun!
In the master bathroom, we are putting in calacatta gold marble tile from Contempo Tile. It is so pretty!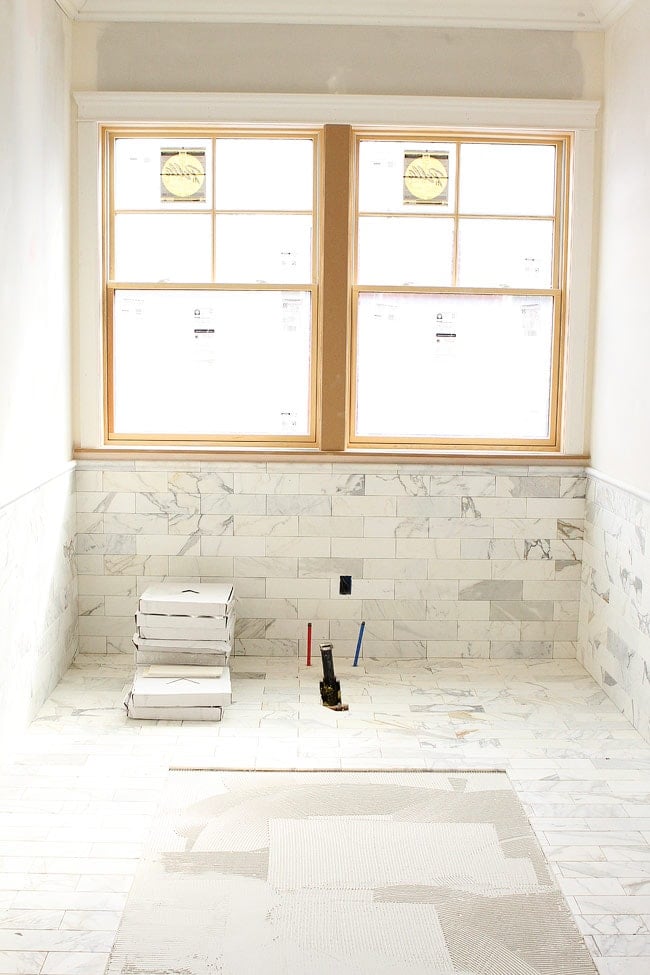 That little corner of the master bathroom will be the home of my freestanding tub! I can't wait!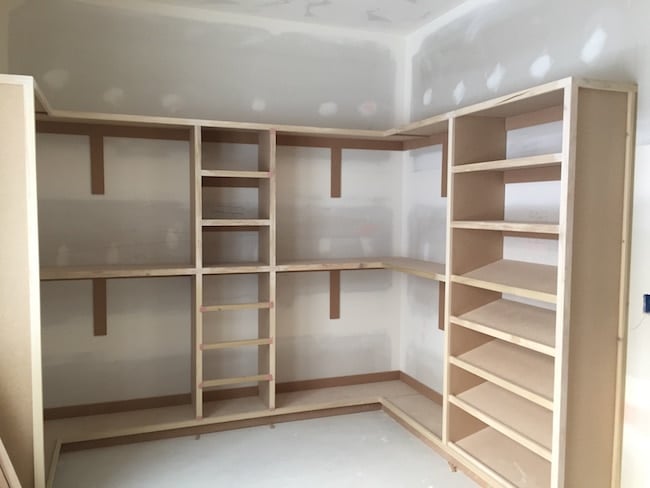 This is my half of the master closet. I have never had a "real" closet before so I am super excited. I might have to buy more shoes:)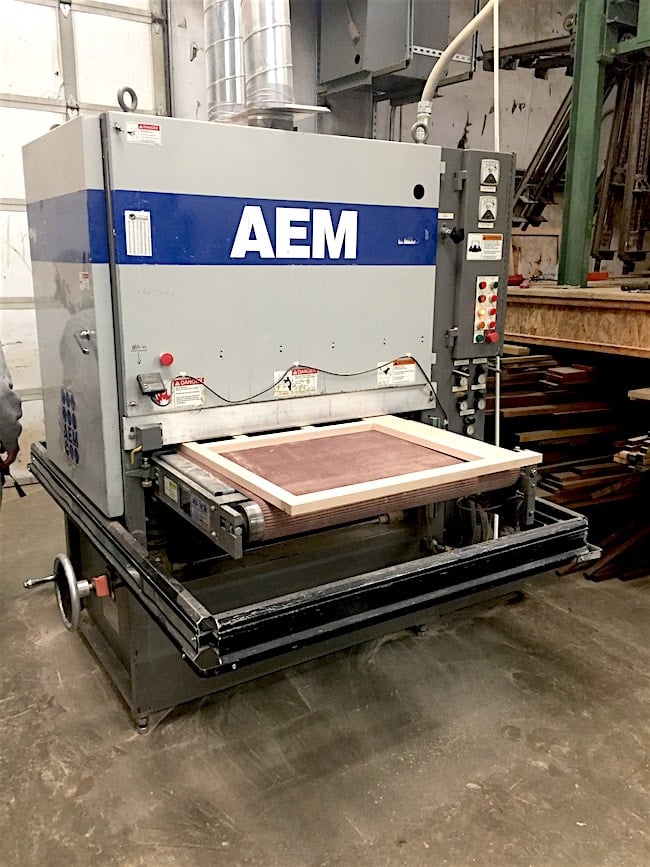 Our cabinets are being built right now by Benjamin Blackwelder Cabinetry. Benjamin does AMAZING work and we are so so so excited for our cabinets! We visited his shop in Alpine, Utah to see the process and we were both blown away! Josh was drooling over the neat equipment.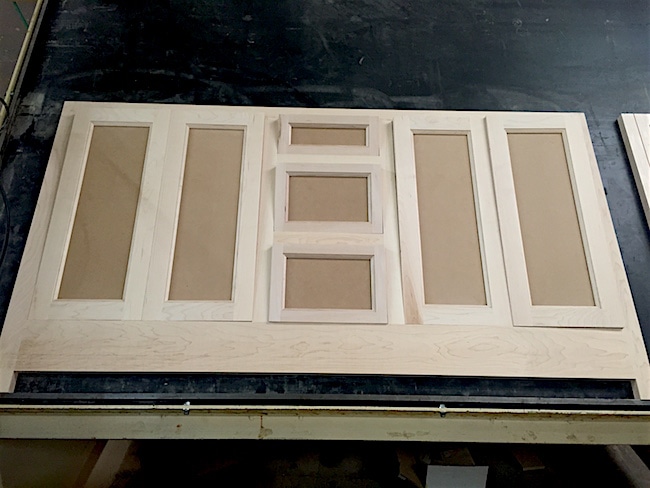 This is the start of our boy's vanity for their bathroom. I am in love already!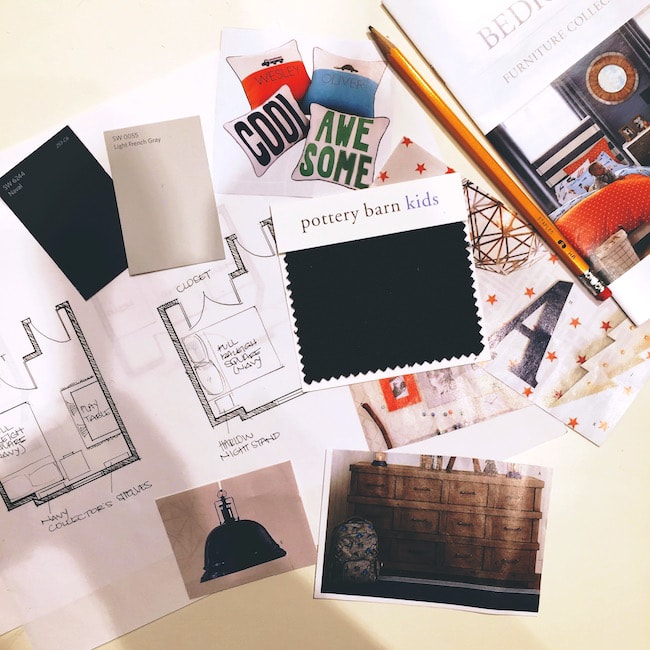 We are working with Pottery Barn Kids to design the boy's bedrooms. They boys are excited and so are we! Their rooms are going to be super fun!
The next step is paint! We will share another update soon! Thanks for going on a house tour with us! Have a great weekend!