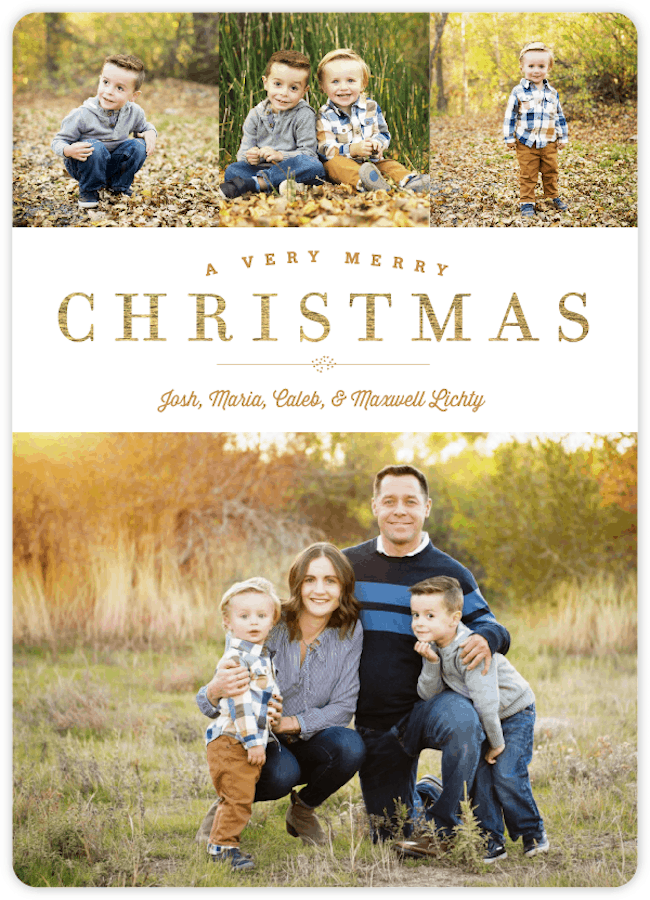 We wanted to pop in today to wish you all a very Merry Christmas. We hope your holiday is magical! Thank you for reading our blog. We really appreciate your continued support, kind comments, and emails. You guys are the BEST!
We are looking forward to relaxing, spending time with loved ones, and doing some fun cooking and baking. If you are still looking for some Christmas recipes, please check out our Christmas recipe section. We will be enjoying my dad's famous Cinnamon Rolls on Christmas morning and making a full spread for Christmas dinner. And of course we will be baking cookies for Santa tomorrow. The boys want to make him Sprinkle Chocolate Chip Cookies, their favorite cookies. I think I will also bake a batch of Soft Gingersnap Cookies, Santa can never have too many cookies:)
Merry Christmas! We hope your holiday is filled with lots of love, peace, and joy!
Our Christmas cards are from Minted.com.