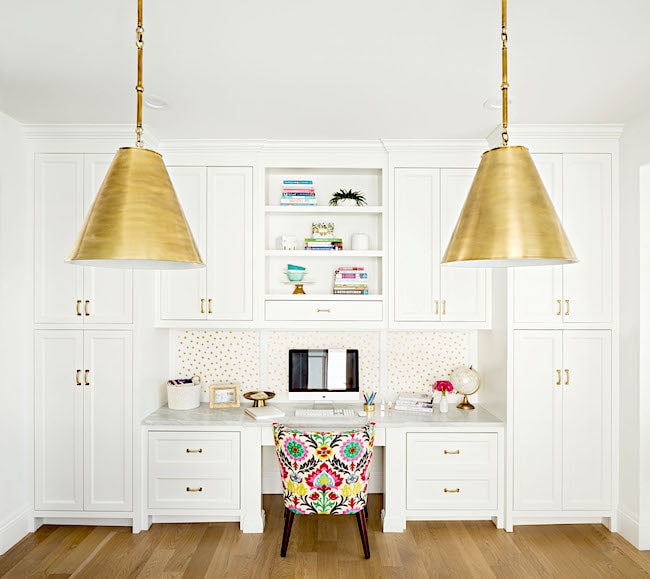 We have been doing a house tour on our blog for the past couple of months and today we are talking about my office. This is my first home office, even though I've been working from home for almost seven years. In our last house, I had a little corner in our kitchen as my office. My computer sat on the kitchen counter and that was my little work space. In our new house, I have a real office, with a door so I can shut the boys out..ha!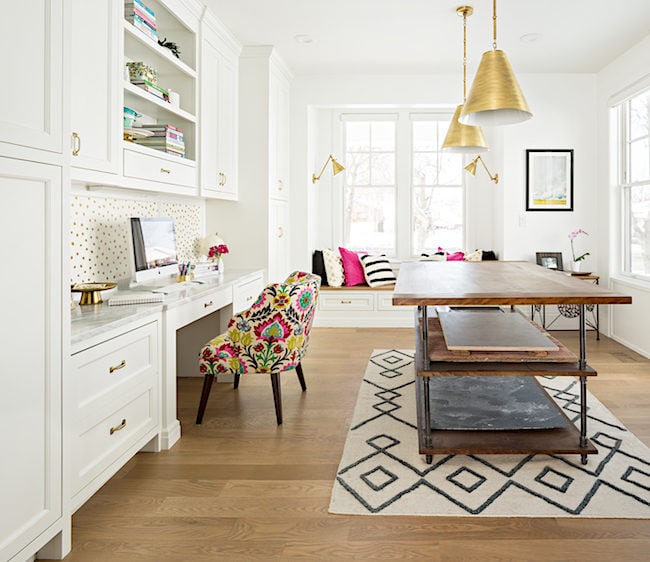 Rug from Loloi Rugs, Pendants from Visual Comfort, Wall Art from Minted
I do consider our kitchen and pantry my office too because that is where a lot of my work happens, but I love having a space for all of the other stuff. I shoot all of my food photos for the blog in my office. The light is dreamy!
Our friends built me a custom table that stores all of my backgrounds. It is awesome and makes my life so much easier. And I love my rug from Loloi. It is neutral but still adds a pop of fun to the room.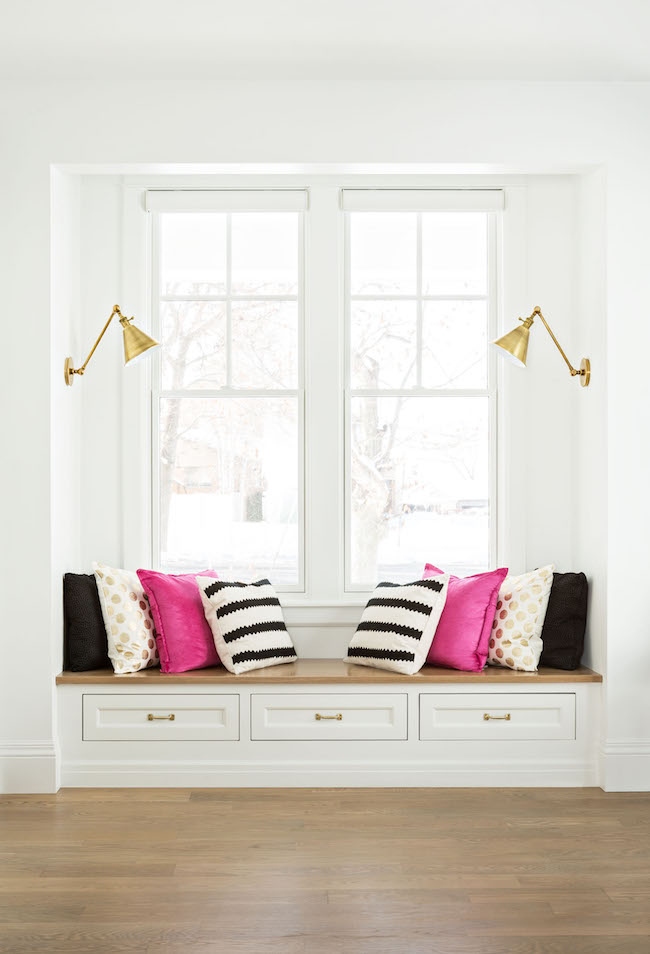 Lights from Visual Comfort
I LOVE window seats and HAD to have one in my office. It is the perfect spot to read, write, and daydream when I get tired of working:) The boys also love coming in and sitting with me while I work.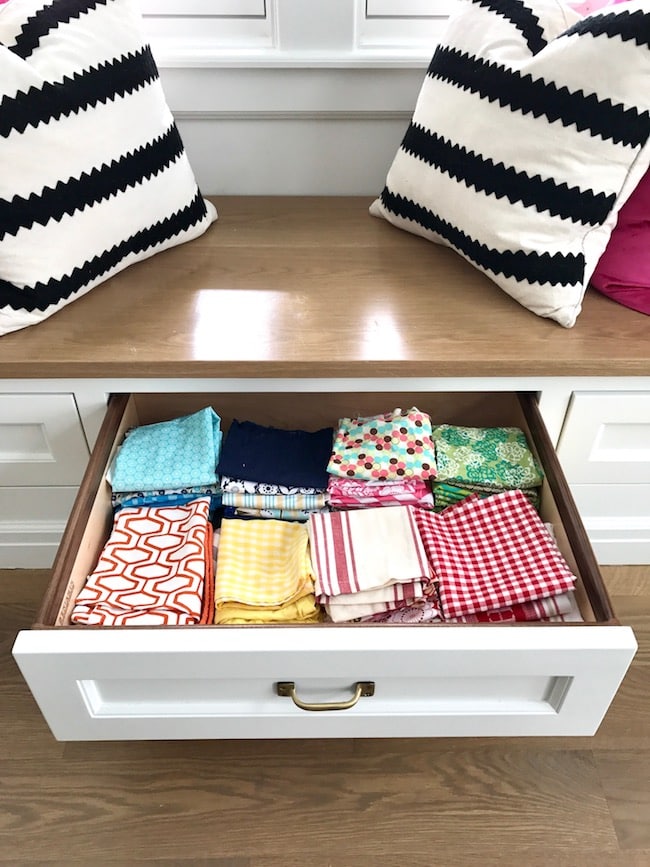 I use the drawers underneath to store all of my linens.
Chair from World Market, Globe from World Market, Plant from Crate and Barrel
I have a built in desk with marble countertops. There is plenty of cabinet storage for my files, paper work, and props! I also love the open shelving for my favorite cookbooks and fun decor.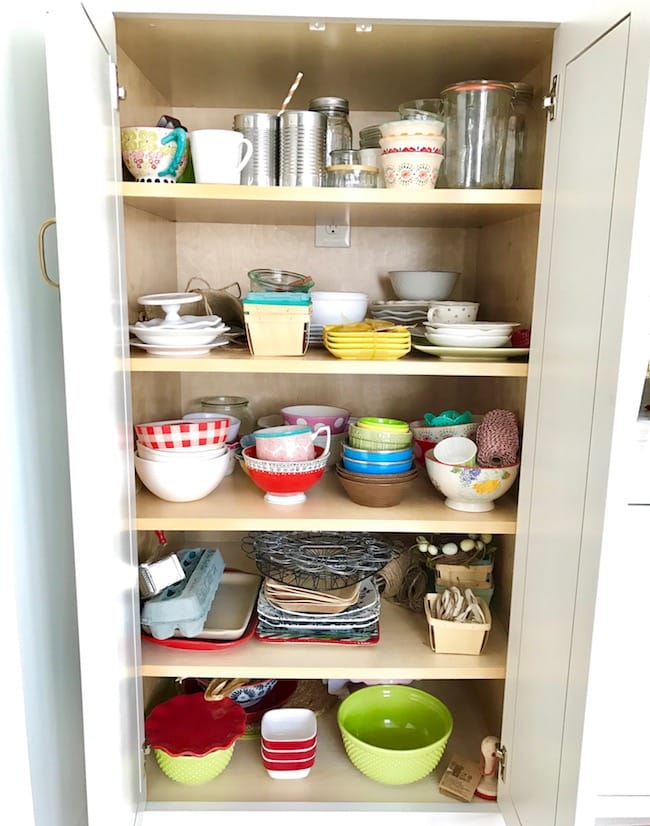 I use most of the cabinets for all of my dishes and blog props.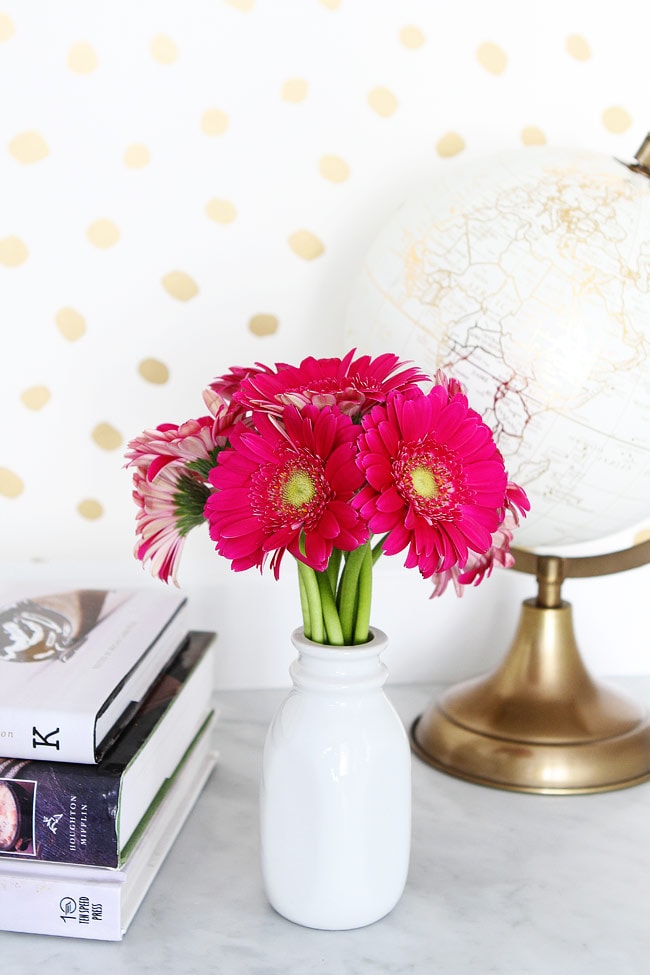 Wallpaper from JuJu Papers
I did a fun wallpaper for my backsplash to keep the office fun! I love that the gold matches the office hardware and lights.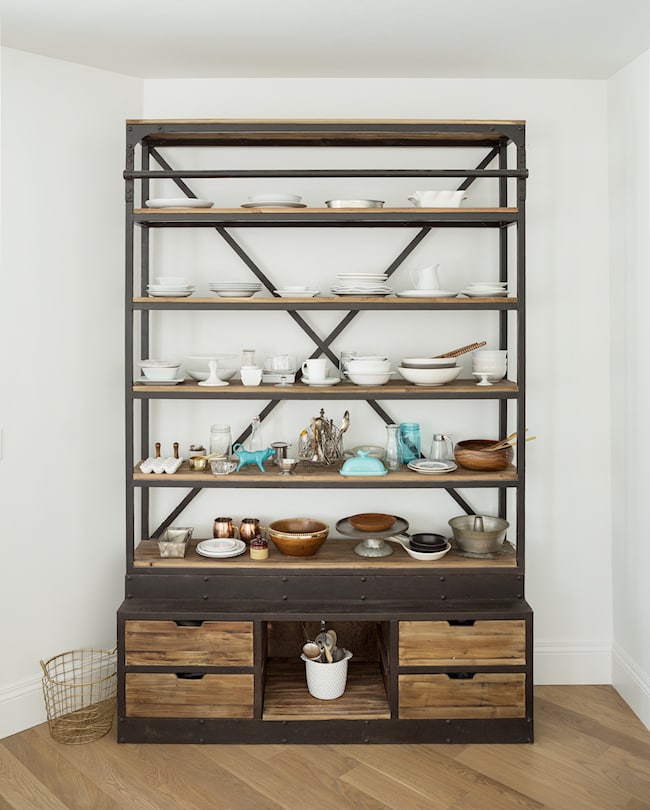 In the corner of my office, I have another shelf for props. We found this shelf at a consignment shop and it is perfect! I love being able to see what I have to use for all of my food photos.
Thanks for going on a tour of my office. Now, it is time to get to work!
You can find our other room tours here!
Home Build by The Fox Group. Thanks to Loloi Rugs and World Market for partnering with us on the office. This post contains some affiliate links.