Pepperoni Pizza Rolls
Pepperoni Pizza Rolls-these easy pizza rolls are made with pizza dough and stuffed with pepperoni and mozzarella cheese. They also get brushed with garlic butter and sprinkled with Parmesan cheese. Dip the rolls in pizza sauce or marinara sauce! Mmmmm!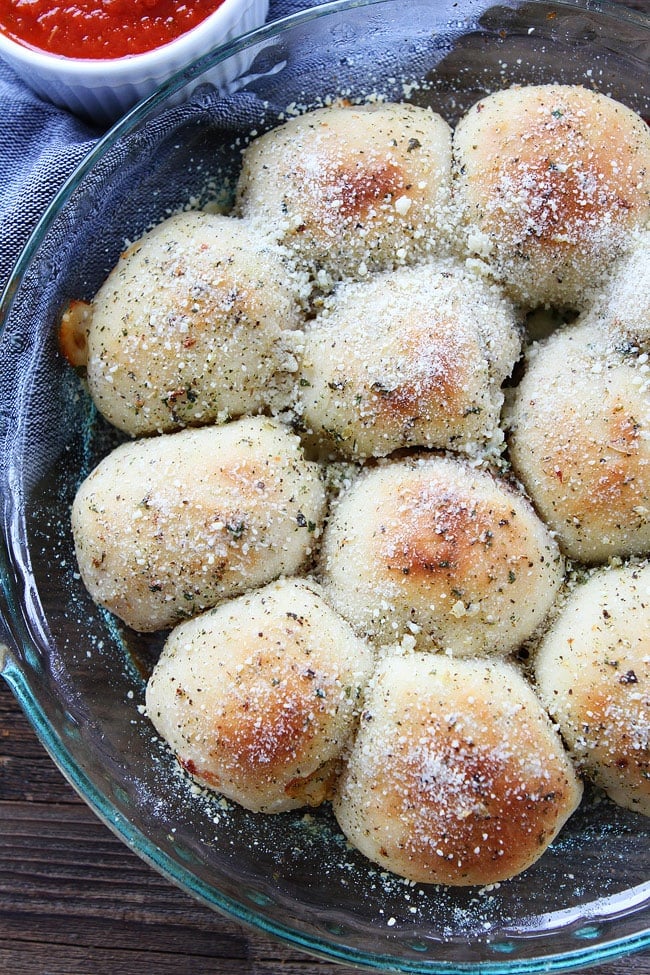 Game Day Pizza Rolls
That BIG game is just around the corner. I get most excited for game day food! I am a football fan, but to be honest, I am not excited about either team. I guess I will just have to focus on the food and cheer for the team with the best uniforms 🙂
My boys are very excited for Super Bowl Sunday! They love football! Maxwell already yells "Touchdown!" and Caleb has a good arm on him! They also love football food. They requested Pepperoni Pizza Rolls for the big game!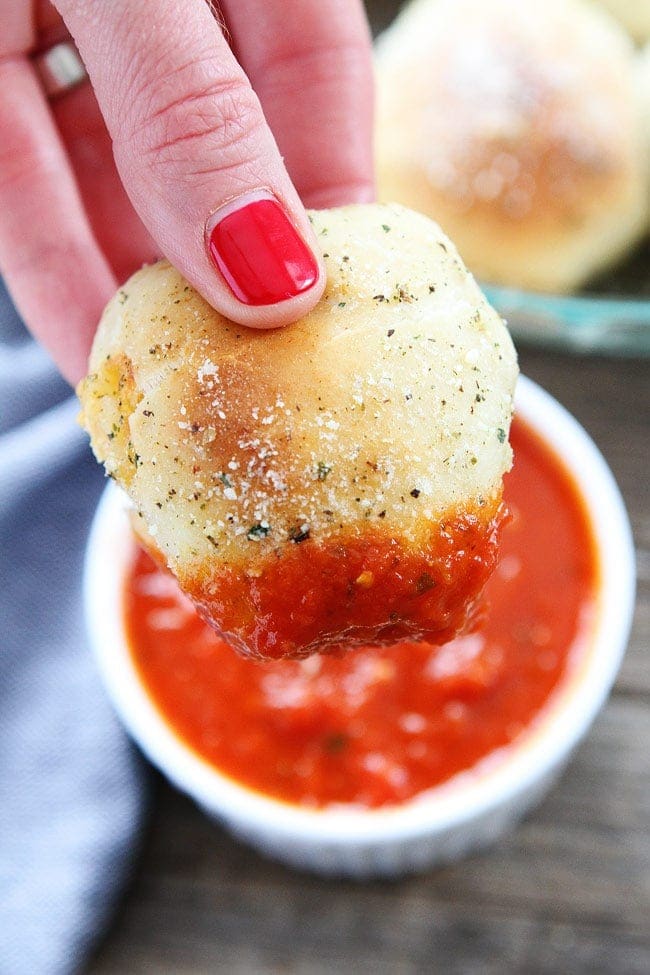 How To Make Pepperoni Rolls
We made these Pepperoni Pizza Rolls during the playoffs and they didn't last long. My boys gobbled them up! The rolls are easy to make and are a mix of pepperoni pizza and our favorite garlic knots. The best of both worlds!
To make the rolls, use your favorite pizza dough. You can make the dough from scratch or you can cheat and buy it from the store! Roll out the dough, cut it into rectangles, and top each rectangle with shredded mozzarella cheese and pepperoni.
Carefully take the ends of the rectangles and roll them up around the toppings, pinching the ends to make a ball. Place the balls in a pie pan and brush with garlic butter.
Bake until golden brown and add more garlic butter and lots of Parmesan cheese. Serve with pizza sauce or marinara sauce. The boys love dunking the rolls! They are fun to make and fun to eat!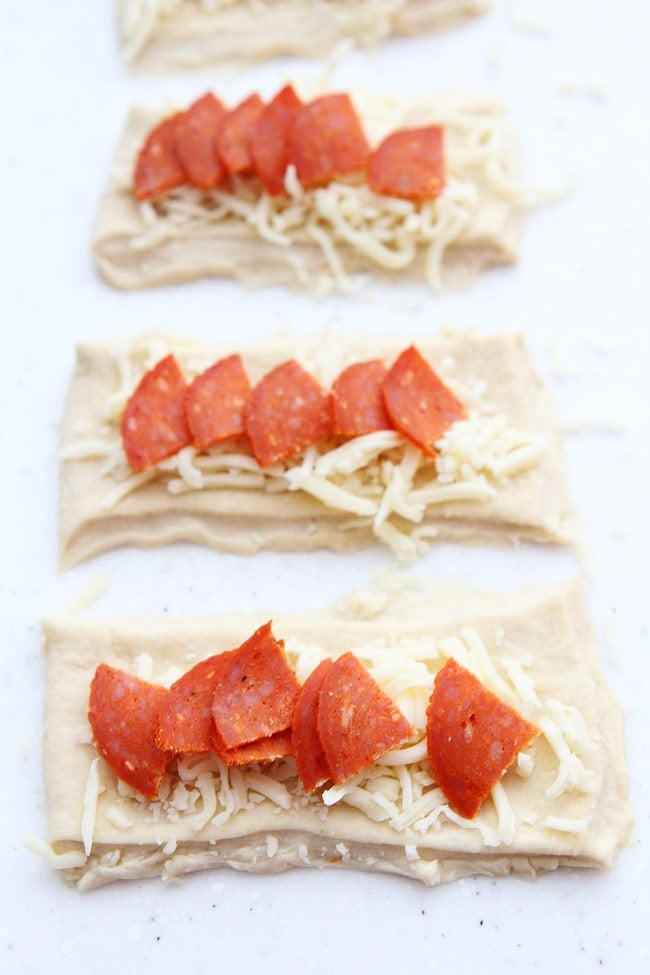 Get excited for game day and make Pepperoni Pizza Rolls! They will probably be the best part of the game:) Enjoy!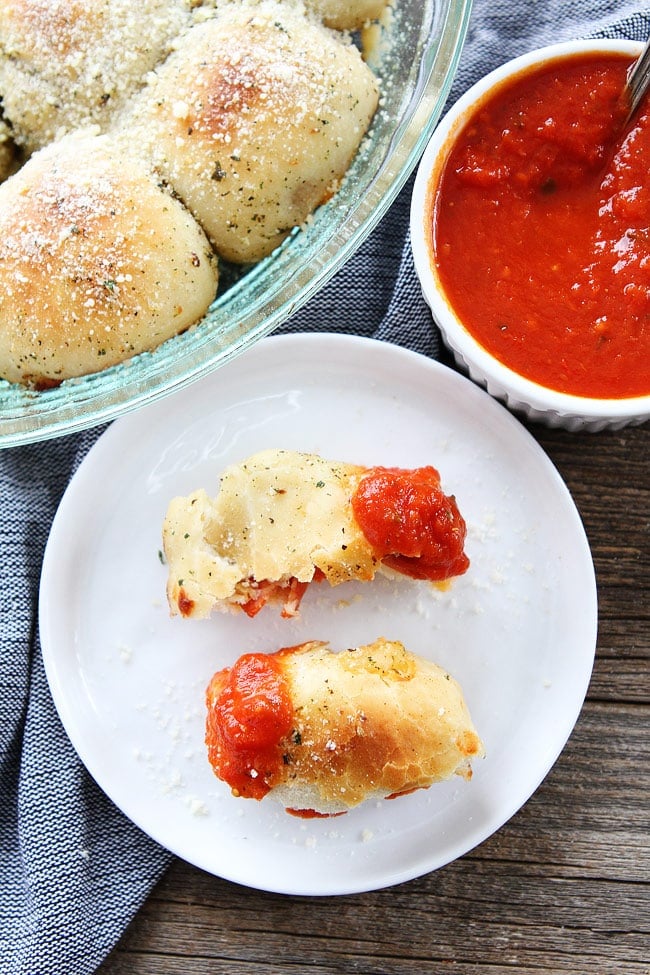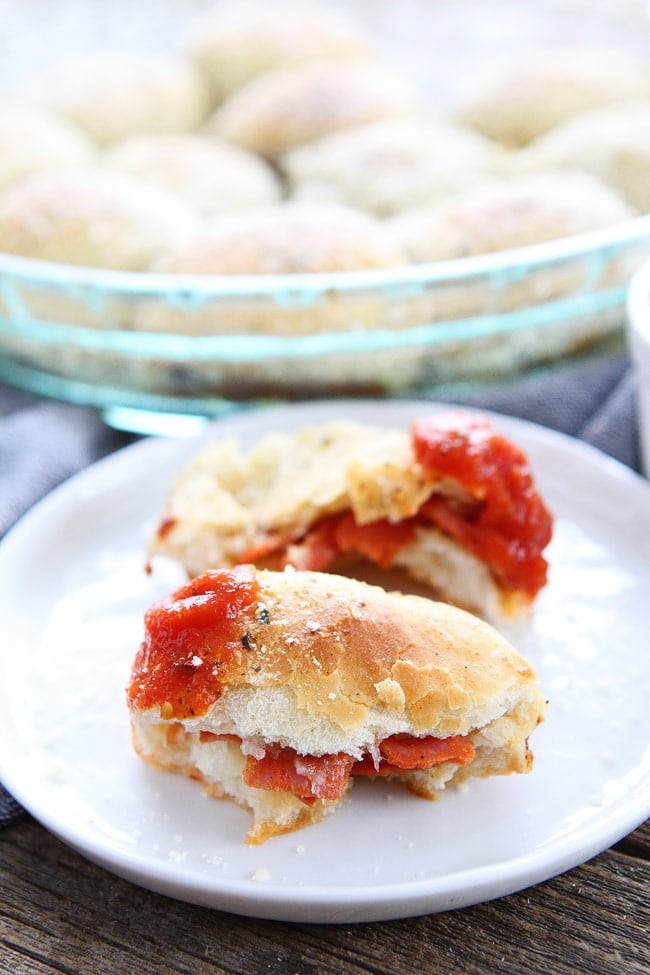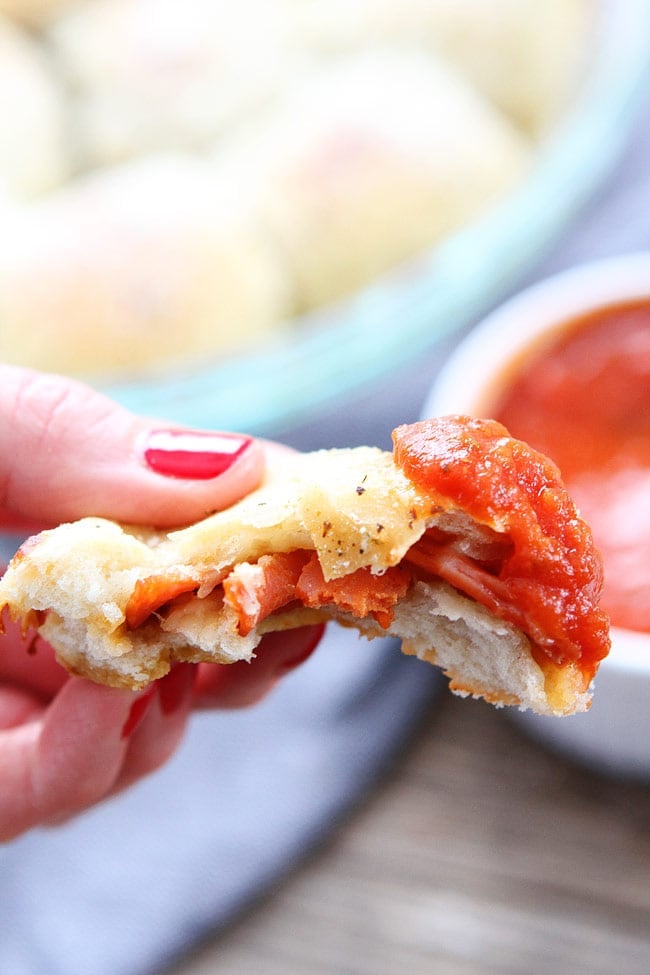 Pepperoni Pizza Rolls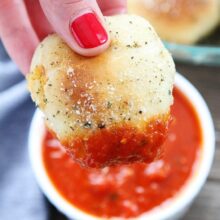 These easy pizza rolls are filled with pepperoni and cheese! Dip in pizza sauce or marinara sauce! Kids and adults love them!
Yield: 12 rolls
Prep Time: 10 minutes
Cook Time: 20 minutes
Total Time: 30 minutes
Ingredients:
1 pound pizza dough, store bought or homemade
Mozzarella cheese, shredded (about 1 cup)
24 pepperoni slices, quartered
6 tablespoons unsalted butter
3 cloves garlic, minced
1/4 teaspoon dried basil
1/4 teaspoon dried oregano
1/2 teaspoon dried parsley
Pinch of salt
4 tablespoons grated Parmesan Romano cheese (in the green can)
Pizza sauce or marinara sauce, for serving
Directions:
Preheat oven to 400 degrees F. Grease a 9-inch round pie pan with cooking spray and set aside.
On a lightly floured surface, roll the pizza dough out into a large rectangle. Use a pizza cutter or sharp knife to cut the pizza dough into 12 equal rectangles. Place about 2 teaspoons of shredded mozzarella cheese on each rectangle. Top with pepperoni pieces.
Carefully take the ends of the rectangles and roll them up around the toppings, pinching the ends to make a ball. Place the balls in the prepared pie pan.
In a small saucepan, melt the butter and cook the garlic for 1-2 minutes over medium-low heat. Remove from heat and stir in dried basil, oregano, parsley, and a pinch of salt. Brush the pizza rolls with the garlic butter, reserving half of the mixture for later.
Bake for 20 minutes or until the tops are golden. Remove pan from oven and brush with more garlic butter. Sprinkle rolls with Parmesan cheese.
Serve the pizza rolls warm with pizza sauce or marinara sauce.
All images and text ©
Two Peas & Their Pod
.
Follow twopeasandpod on Instagram and show us what recipes you are making from our blog! Use the hashtag #twopeasandtheirpod! We want to see what you are making in your kitchen!