His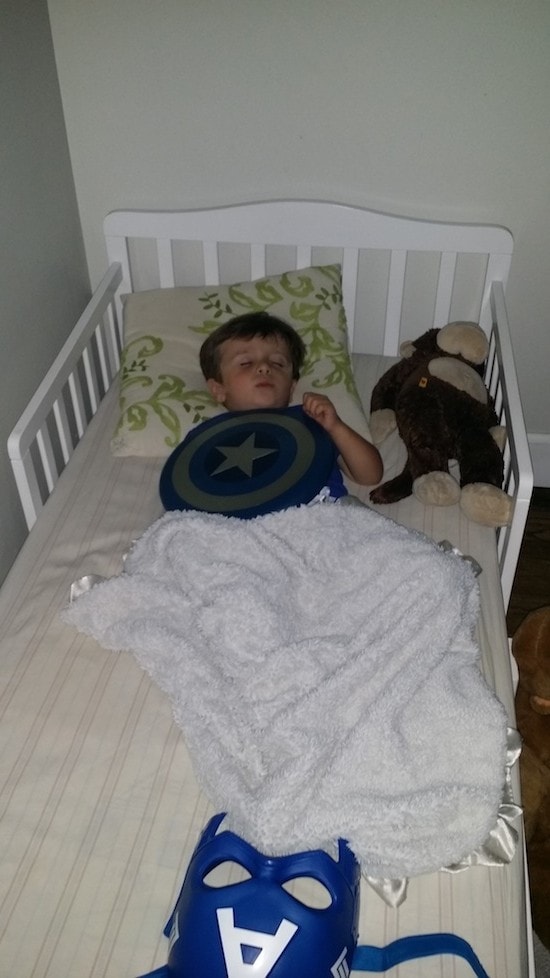 1. Caleb is obsessed with super heroes. He knows all of their super hero names and real names. The other night I went in his room to check on him and he was sleeping with his Captain America shield. He was ready for battle…just in case!
2. Today is the beginning of the Ute Football Season. YESSSS! I can't wait to watch with my boys. But Caleb has now told me that he likes Nebraska better than the Utes. Sad! Our neighbors and friends are alum and have and a Nebraska N on the door. So much for brainwashing.
3. I always like to look at these long range forecasts in the Old Farmers Almanac. Let's hope this is wrong. I want a huge snowfall!
4. I have been thinking about getting this ski backpack. Any thoughts or other recommendations? Also, if you are a skier what is your must have ski accessory or apparel? Can you tell I am excited for ski season?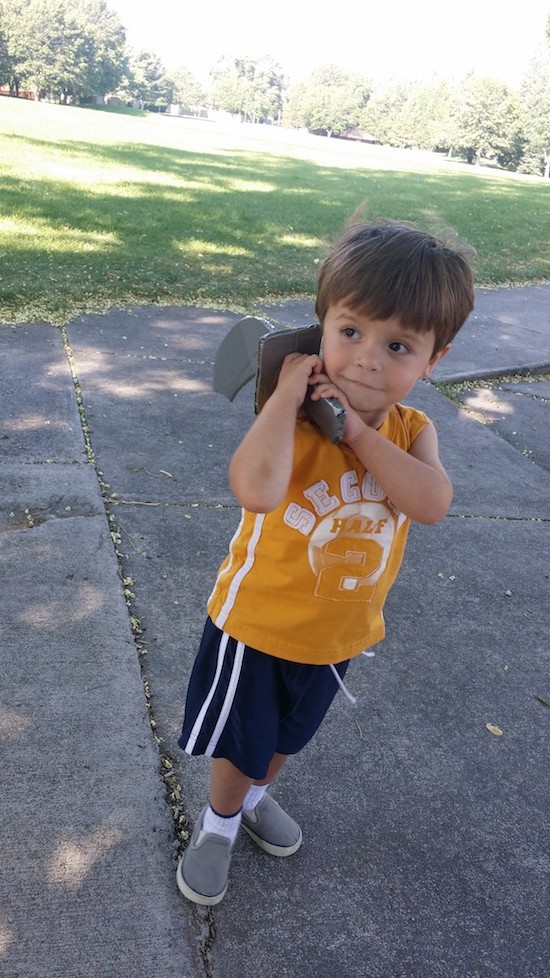 5. We have had a lot of fun making our own toys. Caleb loves his pirate sword!
Hers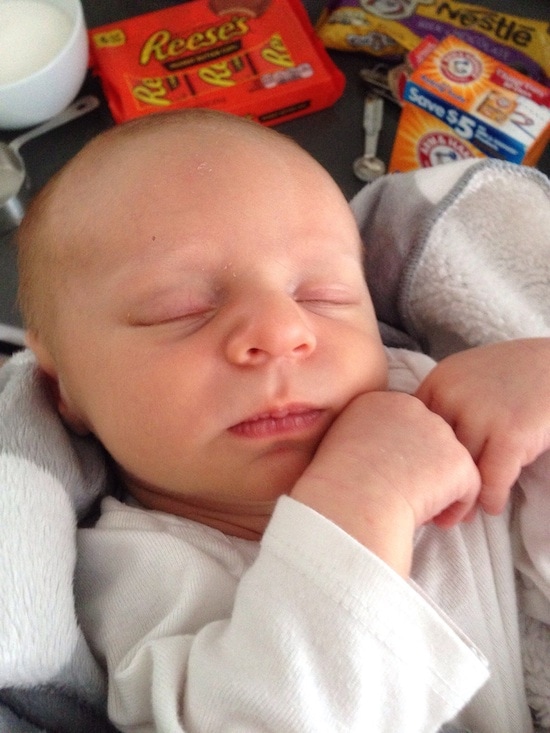 1. Maxwell is 3 weeks old. The weeks have gone by fast, but some of the days have been long! I love my boys to pieces, but this week has been challenging. Life with a toddler and newborn is a whole new ball game! When I am not nursing or holding Maxwell, I am taking care of Caleb, and when both of the boys are content, I am trying to keep up with the blog, emails, and social media. Oh, and there is the never ending laundry! I forgot how much laundry you have to do with a baby! Plus, there is house work, getting dinner on the table, and doing all of this on little sleep. I did find time to bake. I may have done it with one arm, but the brownies still turned out. Recipe coming soon:) So yeah, I am hanging in there, just trying to adjust to my new life. Life is good, just different:) We are blessed with two beautiful and healthy boys and that makes everything right in the world!
2. My kind of lunch!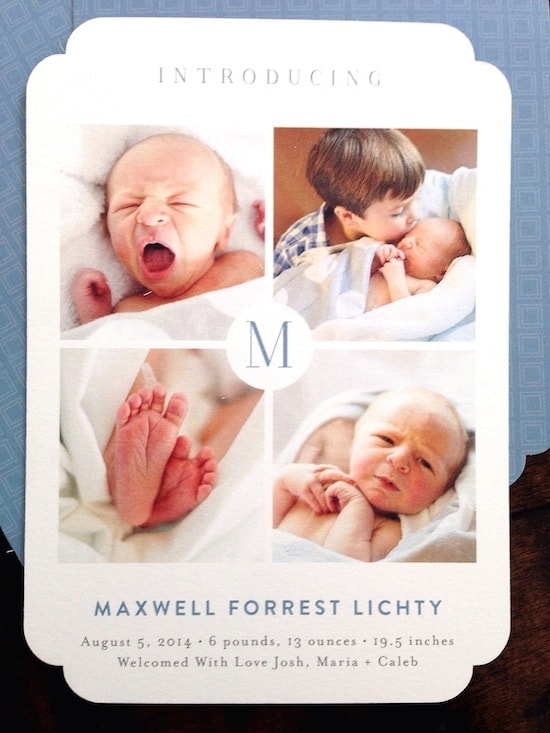 3. Maxwell's birth announcements arrived this week from Minted. I absolutely love them!
4. Cute fruit cups!
5. Is it too early for pumpkin? I am torn. I love pumpkin, but I also want summer to last a little bit longer. I don't know if I should wait to bust out the pumpkin or just embrace it? What do you think?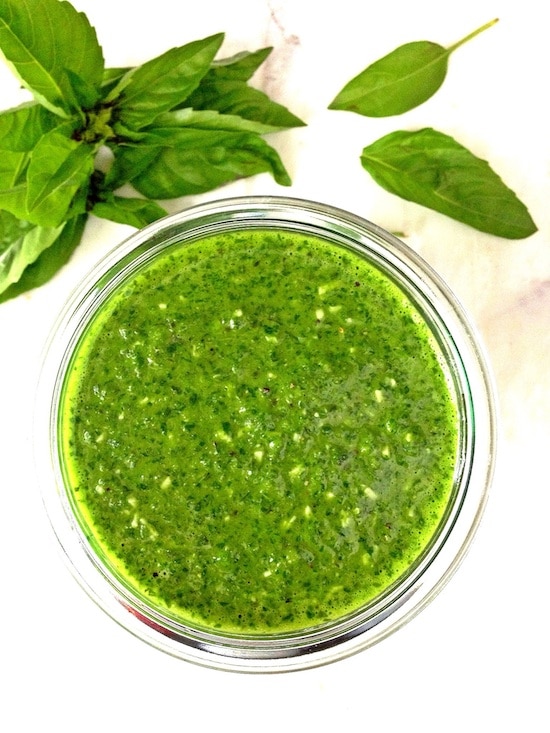 6. Our basil is out of control! It is taking over our garden box! So we did the obvious and made a huge batch of Spinach Basil Pesto! We used some to make our favorite gnocchi dish and we put some in the freezer!
7. Let's talk about eBook Readers. I love going to the library and checking out books. I am old school like that, but I am thinking about getting an eBook Reader. I spend a lot of time nursing Maxwell during the day and night and I like to read when I feed. Well, holding a book and baby is kind of difficult so I thought an eBook reader would be easier. Do you have a favorite? I am looking at this one. Any suggestions?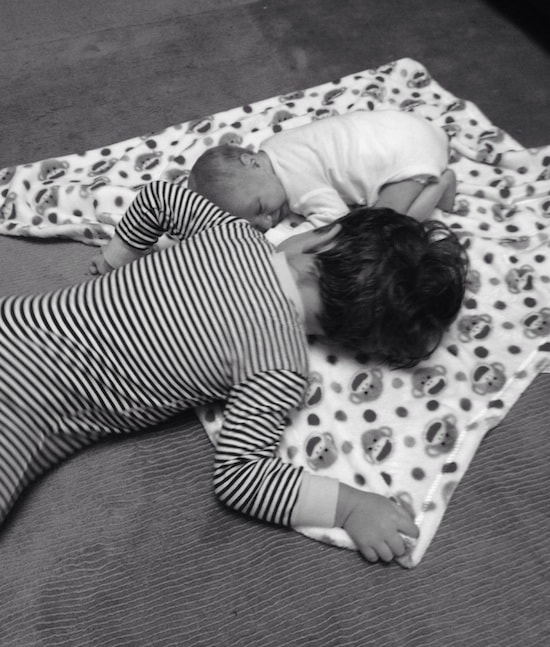 8. Caleb is teaching Maxwell how to do tummy time:)
9. These are going to happen during nap time. And I may eat the whole pan before the boys wake up!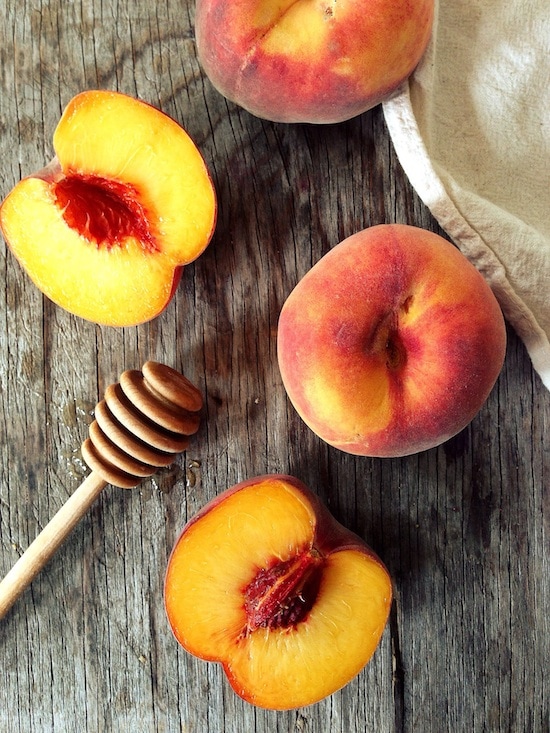 10. Millions of peaches, peaches for ME! Our tree has officially exploded. I have been eating at least 2 peaches every day and I made Caleb homemade fruit leather yesterday. I also made a new recipe for the blog, stay tuned! What else should I make? Please share your favorite peach recipes!
11. I want to make one of these holders for Caleb! Perfect for back to school time!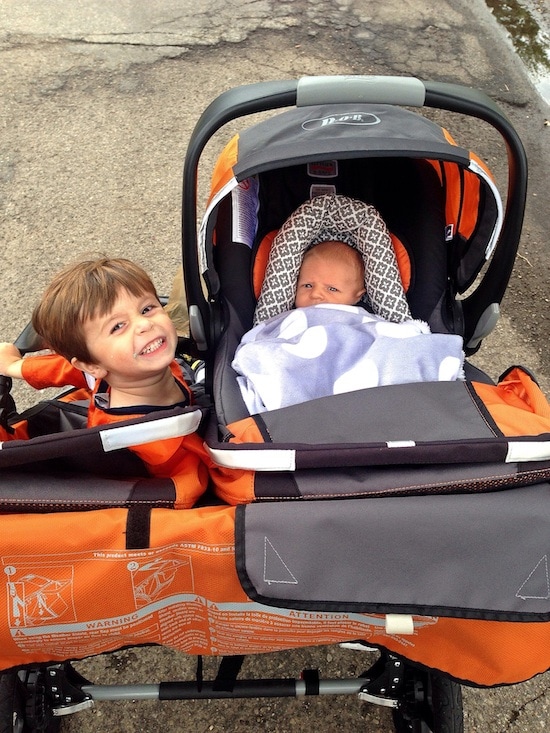 12. I am trying to get back into some kind of exercise routine. I am not supposed to do full on workouts yet, so I have just been walking. It's better than nothing! I love taking the boys with me! We love our Double BOB stroller!