His
1. Sorry I missed last week. Sheesh, I'm a slacker!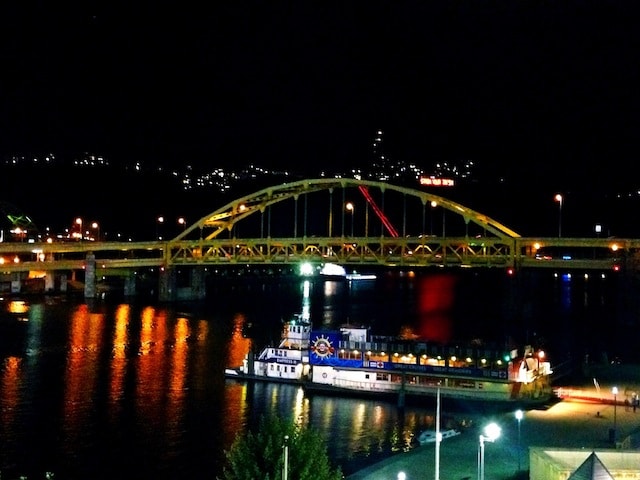 2. We went to Pittsburgh to visit our friends at DeLallo last week. Wow, what a company! I am always interested in business, no matter the genre. I have found most successful companies focus on quality and character. DeLallo is the best company I have visited with regard to these two components. I was extremely impressed with their company. If you don't have Delallo products on the shelves in your store, ask for them! They are awesome! You can also find them online.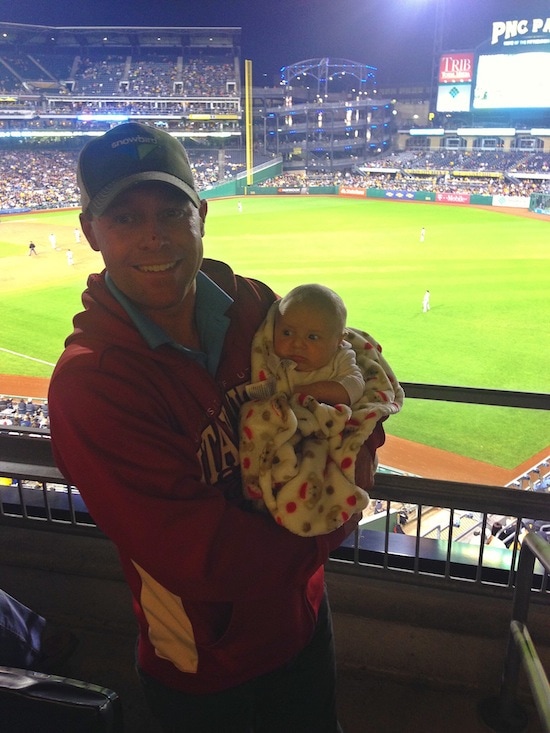 2. While we were in Pittsburgh, we went to a Pirates baseball game. Maxwell enjoyed his first Major league baseball game. Thanks to DeLallo!
3. I am not a Math genius, but I think Math is the most important subject in school. Here is a little video I thought was neat about what Math does for us outside of Math skills. Maria better watch this because she always complains about Math. It wasn't her favorite subject. I hope our boys like it.
4. We received our new iPhones. I am so happy to be back to the iPhone, switching to the Android was a big mistake. Maria told me not to give up my iPhone, I should have listened to my wife. 🙂 We both got the iPhone 6 and are loving it so far!
5. Yesterday, I went for my first run since my ankle injury. I never knew running could be so hard. I ran 3 miles in about 30 minutes. So I don't know if you can even call that running, but I did it. My ankle hurt, both knees hurt, and my back was sore. Taking 7 weeks off from physical activity really set me back. Getting old is not fun!
Hers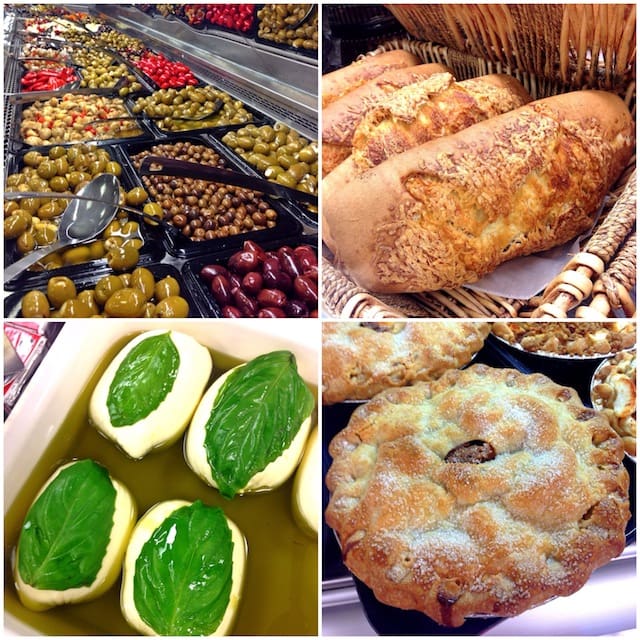 1. Last week we traveled to Pittsburgh for a blogging event with DeLallo. It was Maxwell's first time on a plane and he did great! He slept 98% of the trip:) We had a great time! We went to dinner at Butcher and the Rye, to the Pirates baseball game, and got to shop at the DeLallo store, the BEST store on the planet. I am in love with all of DeLallo's products and wish I could have fit the entire store in my suitcase. Good thing we can order the products online!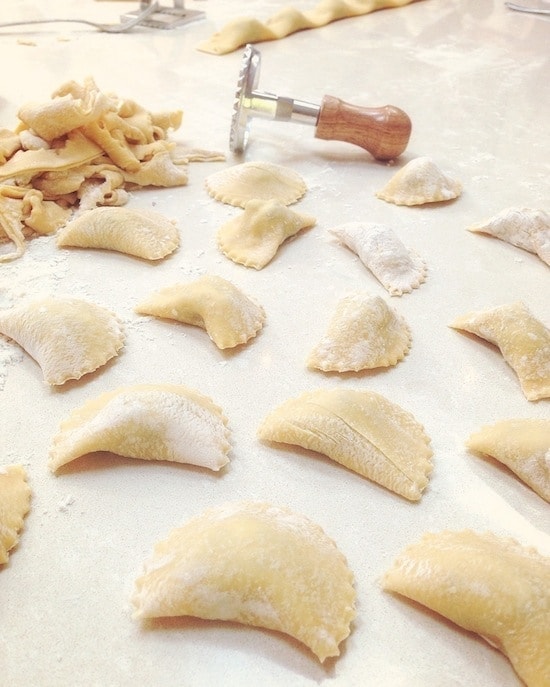 2. We also made homemade pasta and pizza. Ok, I didn't help because I was snuggling with Maxwell, but everyone else made amazing pasta and pizza and I devoured it! It was a fun trip with lots of good food and friends! Thanks DeLallo!
3. Now this is a piece of cake!
4. Let's talk television. I am so happy my shows are back on. Did anyone watch Nashville last night? I won't say anything in case you haven't watched it yet, but I am SO glad it's back! Parenthood is on tonight and I will be tuning in. I am sad this is the final season though:( I keep saying I am going to quit watching Grey's, but I just can't quit it. And has anyone watched Fixer Upper on HGTV? It's my new obsession. I love their taste and want to move into every house they fix up!
5. I am loving this cookbook and this one!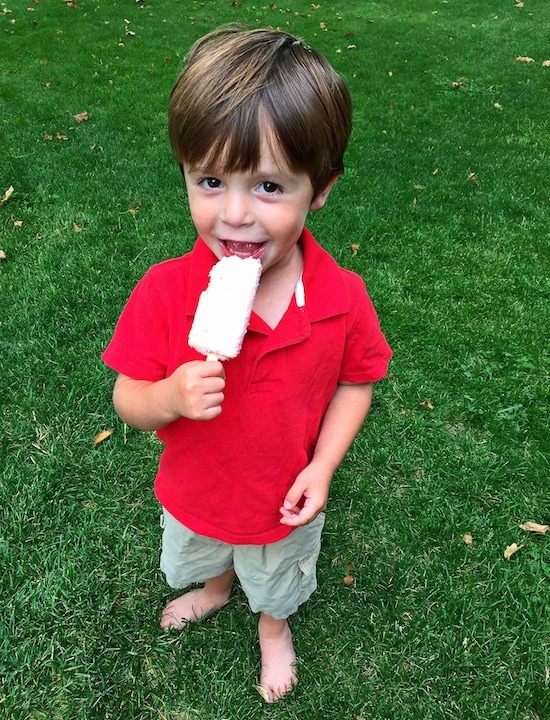 6. We are sad summer is officially over, but we are looking forward to fall. Bring on the pumpkin, football, apples, sweatshirts, and fall colors!
7. I made another batch of these cookies yesterday. I can't stop! I need help!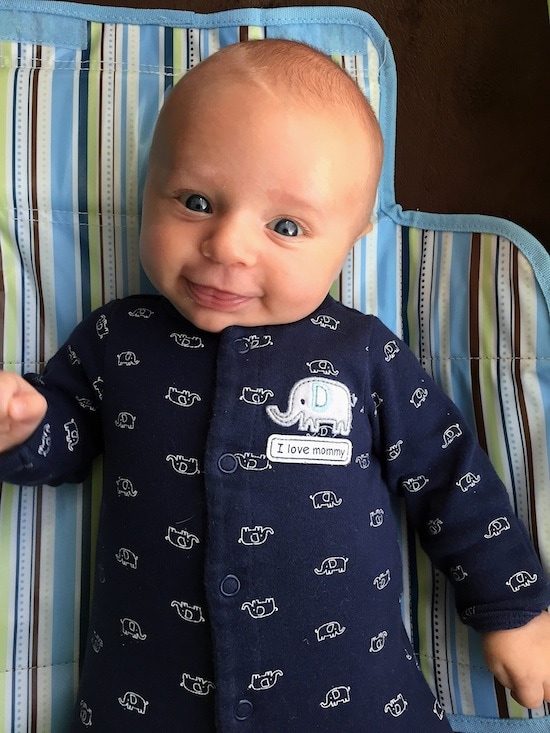 8. 7 weeks old and he is still one happy baby!
9. Guess who turns three on Saturday? That is right, our Caleb! How did that happen? He wants to go bowling for his birthday. We asked where he heard about bowling and he said Caillou. I should have known:) We will give it a try!
10. I want a slice of this pizza…or maybe the whole pie:)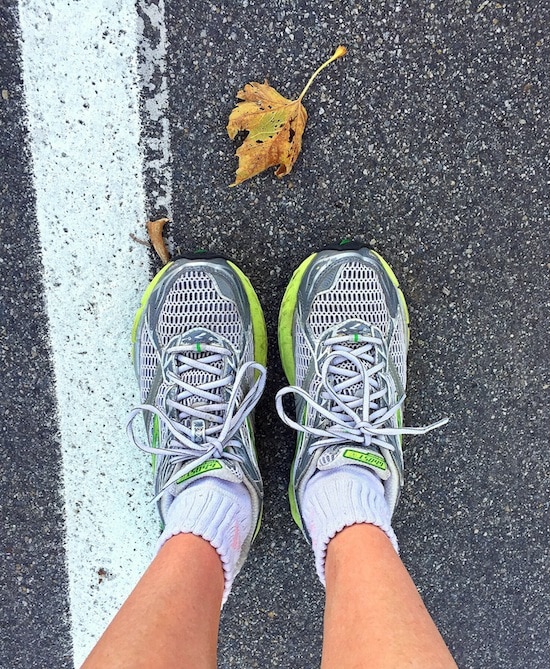 11. I started running again! Yahoo! I discovered that I need new running shoes though. It's been awhile. I usually go with Brooks. What are your favorite running shoes? I need to go shopping!
12. I left my boys this week to get a pedicure with a friend. Best mama break ever!