His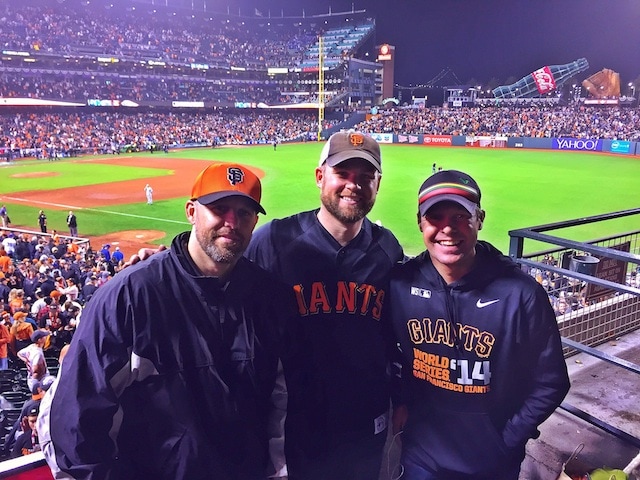 1. Last weekend I flew out to San Francisco to watch game 4 of the World Series. I went to the game with my brother and good friend. It was one of the best sporting event experiences I have ever had. The Giants won and it was an exiting game!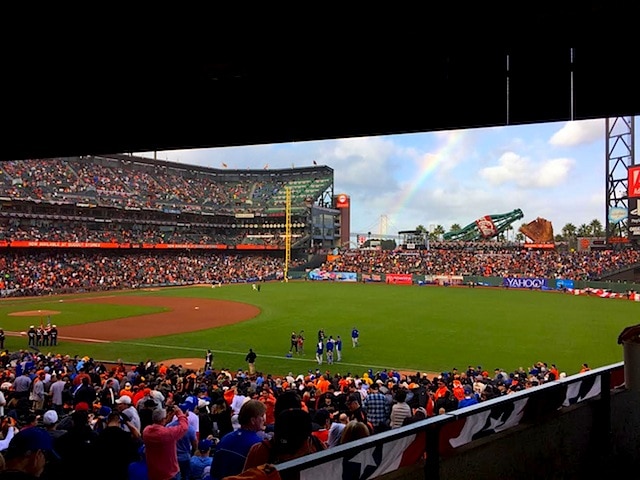 2. In my opinion, the Giants have the best stadium in baseball, with a close second to Pittsburgh. At least out of the ones I have been to!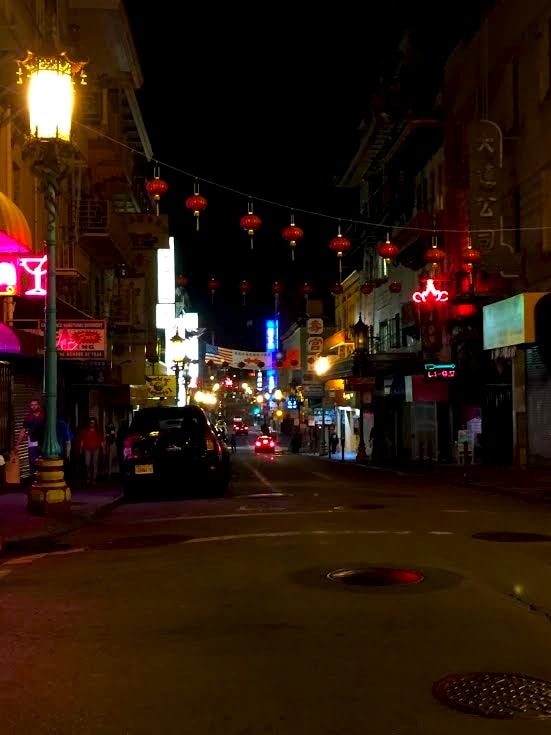 3. After the game, we walked to Chinatown. It was about a two mile walk, but we didn't care. We were pumped from the game and starving! It was a fun night.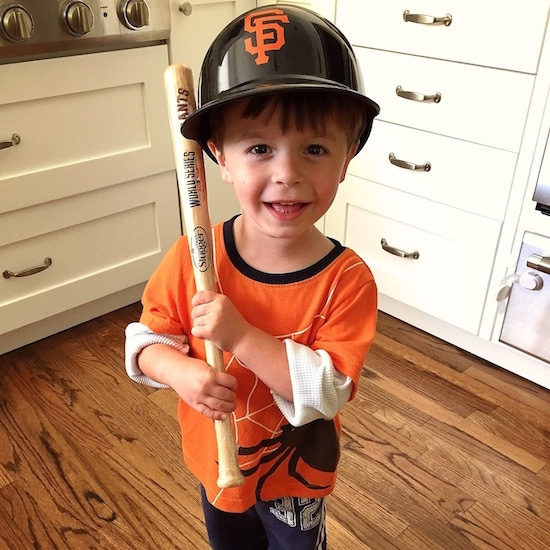 4. I brought some gear home for Caleb. He is a Giants fan!
5. Now let's talk about last night's game! The Giants won the World Series! It was a great game and a great series! My heart is still racing! Bumgarner, Panda, Pence, Posey…the entire team did awesome! GO GIANTS!
6. This is great, I always love seeing creativity in the kitchen.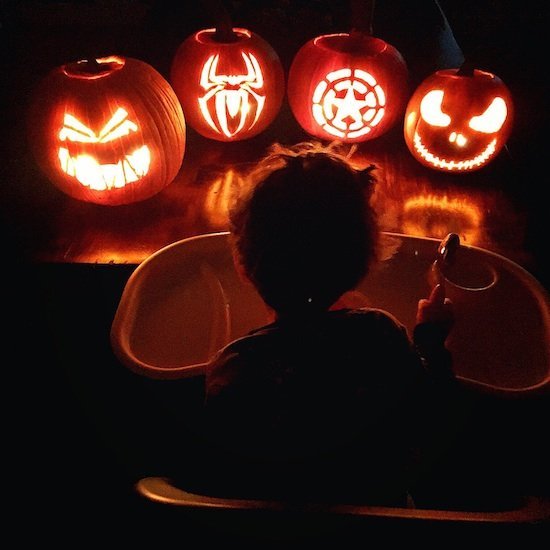 7. I have a confession…I love carving pumpkins. I have no artistic ability, but I have learned how to trace stencils and make cool looking pumpkins. Thank goodness for the internet. Here are our pumpkins this year. Caleb loves them and insisted on eating breakfast with them!
8. I got this new iPhone case yesterday! Liking it so far!
Hers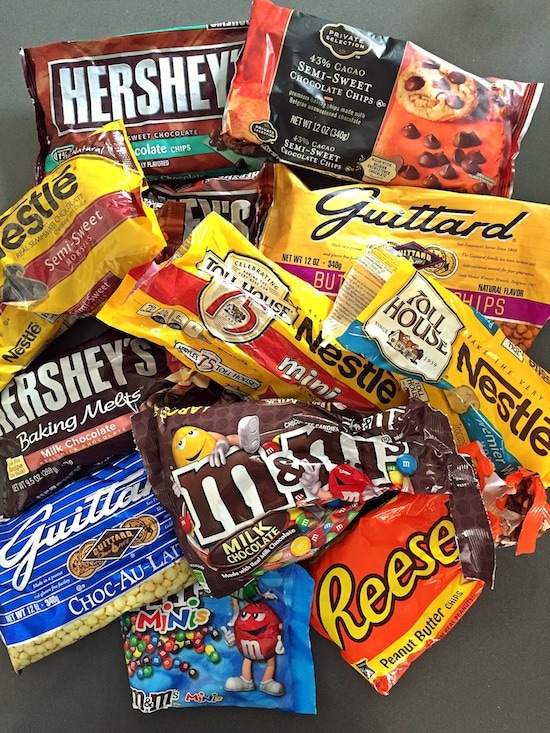 1. I cleaned out my baking drawer this week. I think I have a problem….and this is only half of my stash:)
2. These need to happen this weekend!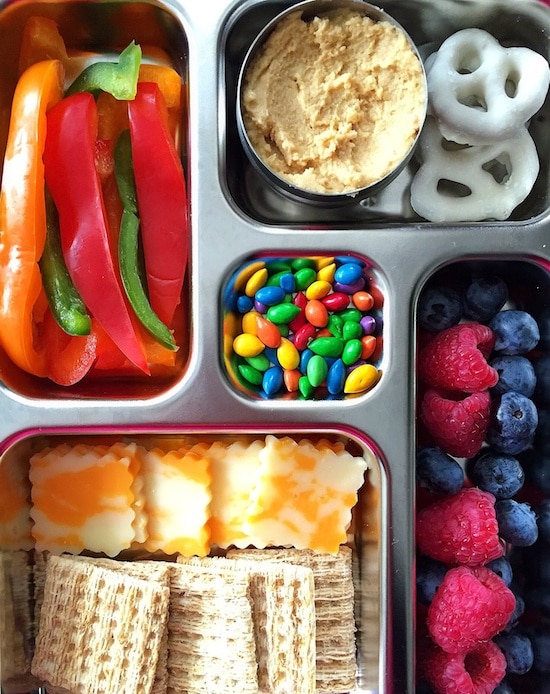 3. I am having too much fun with Caleb's new lunchbox! I wish I could go to preschool:)
4. Stuffed caramel apples! Genius!
5. Our sweet little pea is 12 weeks old! He slept through the night a few times this week! Yahoo!
6. Best news ever! Now I just need to get HBO and watch season 1!
7. Love this look for fall. Not sure I could pull off the shoes though. I would fall on my face! 🙂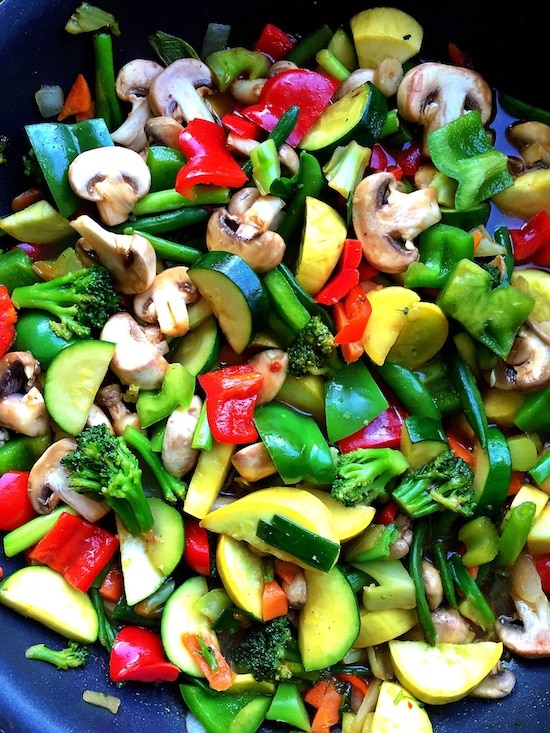 8. We are on a stir-fry kick! It is an easy way to clean out the veggie drawer! Love using this sauce.
9. I want to climb right into this bed. It looks so cozy!
10. I am dying over these! Wish I could reach in my screen and grab one, or two, or the stack!
11. We've had a ton of fun watching the World Series together! Josh turned me into a Giants fan. I am kind of sad it is over, but SO happy the Giants won!! And you know it was a good game since I missed Nashville to watch it:) I've gotta catch up today!
12. Busting out our slow cooker to make this!