His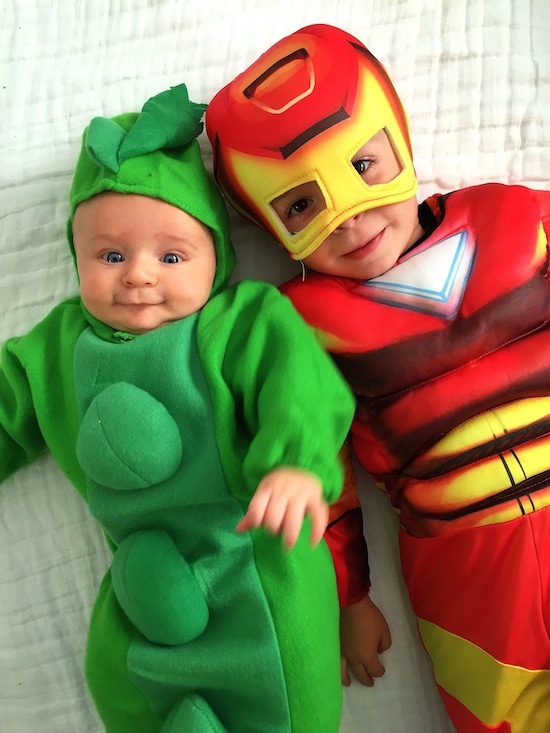 1. The boys loved Halloween! I think it is Caleb's favorite holiday.  Maria never dresses up, but Caleb got her to dress up this year! She was such a good sport! Scroll down to see her costume!
2. I look forward to this every year. The kids crack me up!
3. Halloween is great because the pranks seem to come out from the woodwork. I love a good prank, nothing malicious or harmful, just some good scares or messing with people. This one made me laugh!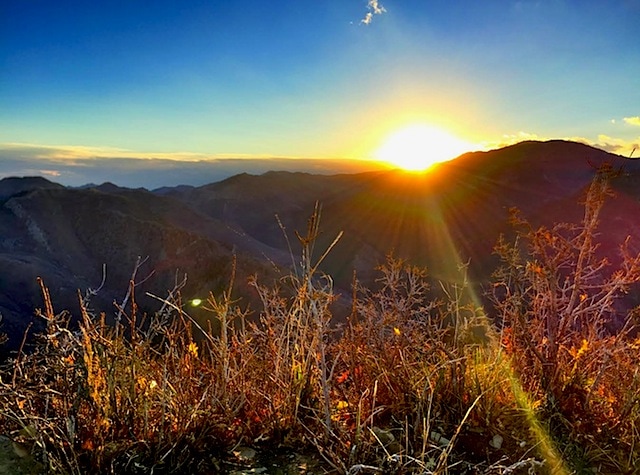 4. On Saturday, I ran up to the top of Grandeur Peak for a beautiful sunrise. I love the mountains.
5. Have you seen this!? I have only seen one Harry Potter movie but this is great!
Hers
1. The moment you have all been waiting for…our family Halloween costume photo! Caleb picked out all of our costumes this year and he picked out Iron Man for himself, a pea pod for Maxwell, the Hulk for Josh, and a funky chicken for me! Caleb was SO excited about our costumes, I had to play along. It ended up being fun, but I think I will pick out my own costume next year:)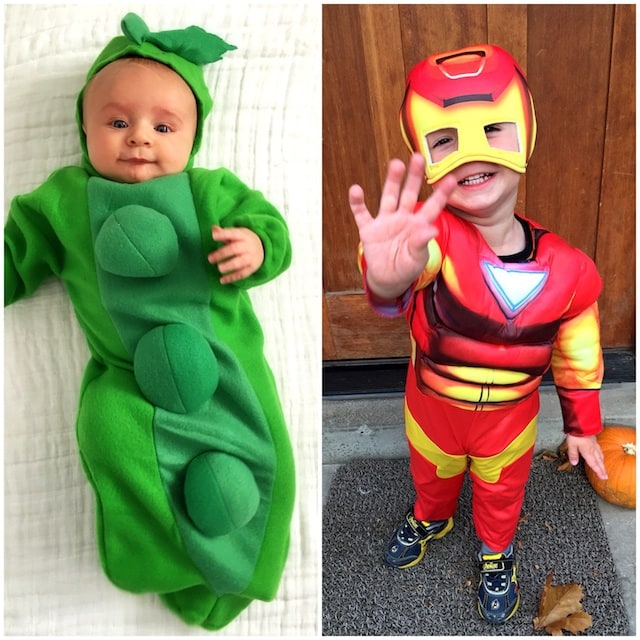 2. The cutest trick-or-treaters!
3. Coolest cake ever!
4. What do you do with leftover Halloween candy? Bake cookies of course! And FYI-candy calories don't count in cookies! 🙂
5. Love this side table! I am sure Caleb would try to climb it though:)
6. Maxwell has been sleeping in a bassinet in our room since he came home from the hospital. He just turned 3 months old so we are thinking about moving him into Caleb's room. We only have two bedrooms upstairs so they have to share. The crib is already in his room, we just need to do it! I am worried Caleb will poke and mess with Maxwell and I am worried the baby will wake Caleb up in the middle of the night. Maxwell still wakes up once a night sometimes. Any tips for us?
7. This cookbook makes me giddy! Loving every page!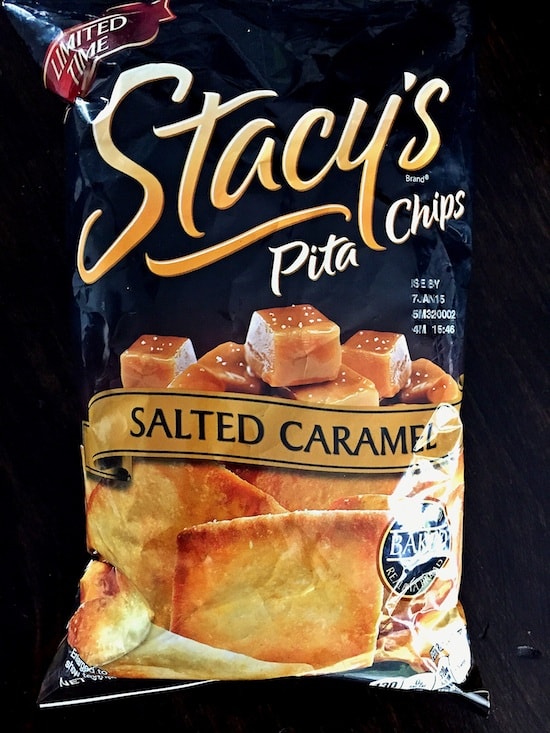 8. Currently snacking on Stacy's Salted Caramel Pita Chips! They are so tasty! And did you see the recipe I made with them? I am going to be making this one for all of our holiday parties.
9. Such a fun pizza!
10. We are still trying to adjust to daylight savings time. Both of the boy's schedules are off, which makes my schedule off. And I am ready to crawl into bed at 6 p.m. every night. I am not sure if I can blame that all on daylight savings time though…it might have something to do with having a baby too:)
11. The perfect dessert!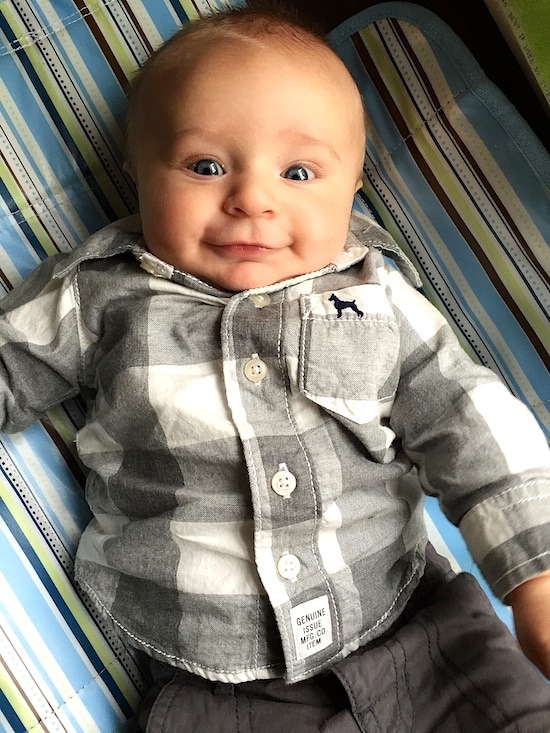 12. 3 months going on 30! He is such a stud:)
13. I can't wait for Parenthood tonight. I need to know if Julia and Joel are going to stay together or call it quits! She kind of bugs me, but I love Joel and want him to be happy! Oh, the drama!