His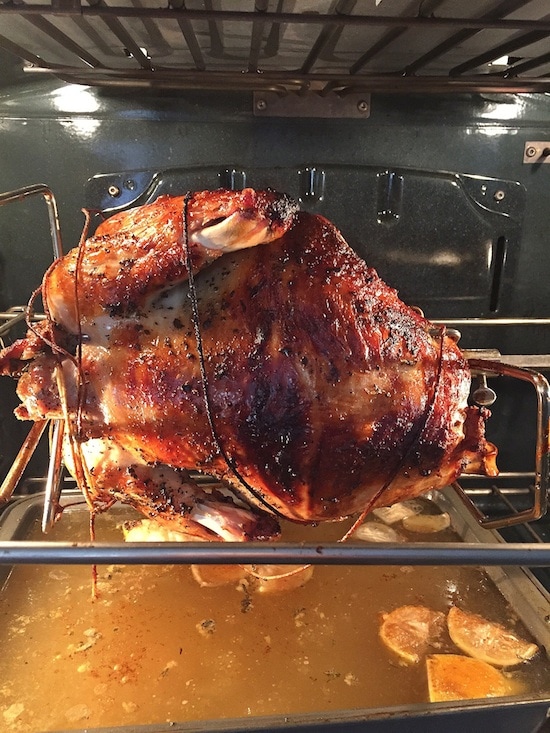 1. We took last week off from This and That to celebrate Thanksgiving. I talked Maria into doing a feast and we had a ton of fun. I cooked the turkey on our rotisserie and it was delicious!
2. Have you seen this? Jimmy Kimmel is hilarious!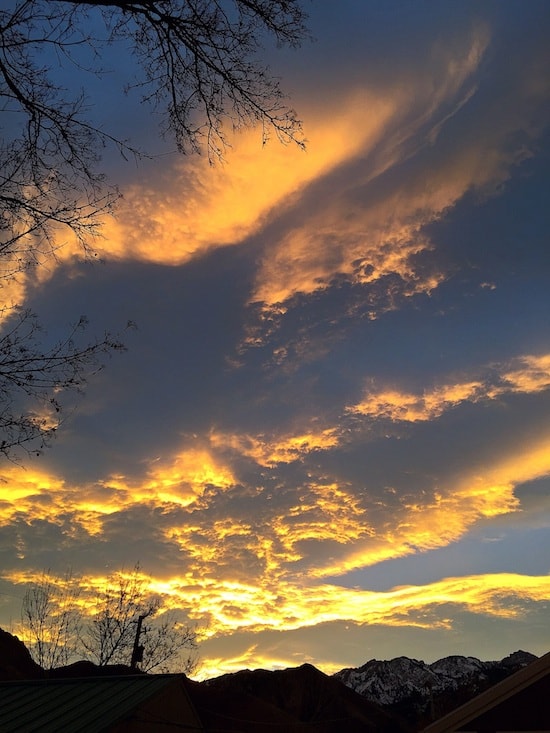 3. Our boys are early risers which I don't always appreciate, but I do when I can enjoy a view like this!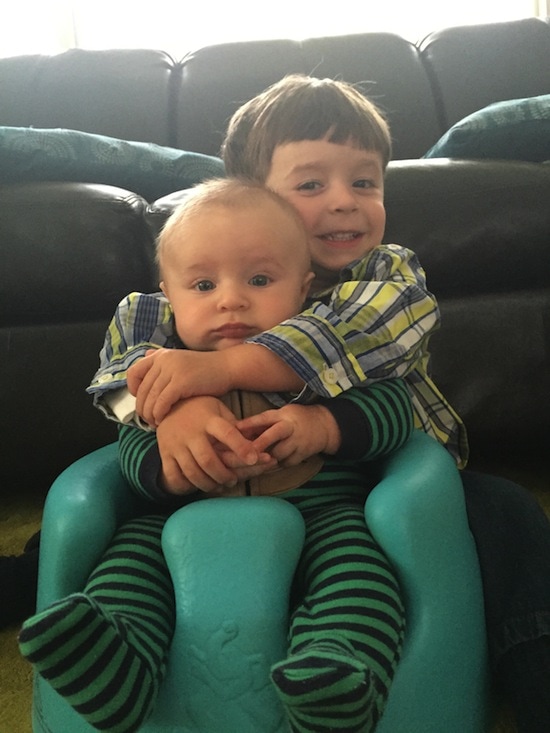 4. Look at these two brothers! Caleb loves being involved with Maxwell, no matter what is going on!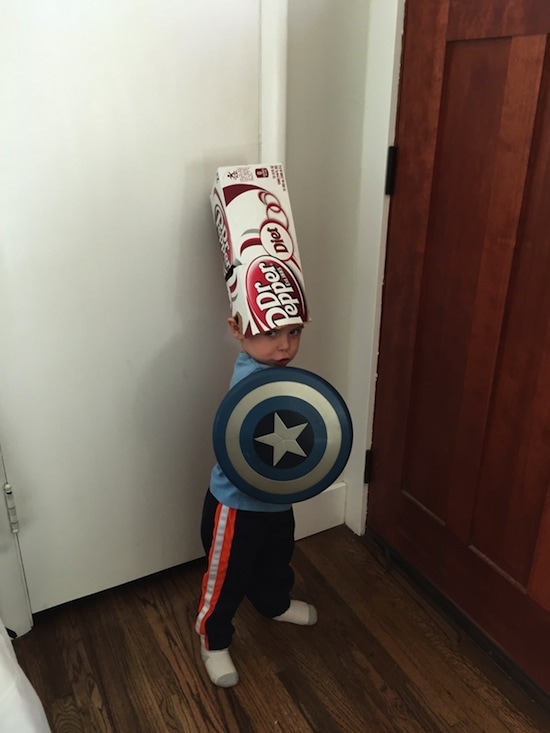 5. Caleb was running around like this. Captain America or Captain Dr. Pepper?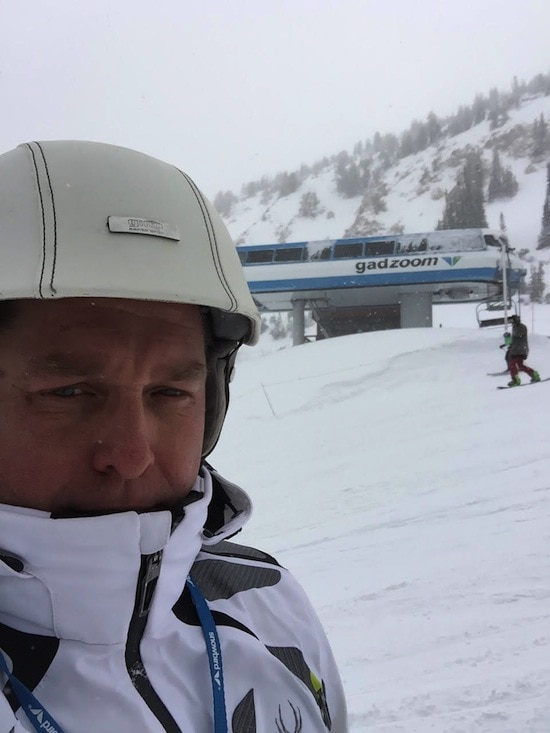 6. I got my ski pass and went for a couple of runs. I am so excited ski season is here! Now, if you can all do the snow dance for Salt Lake that would be great. Just don't do it if you are in Buffalo. I don't think they need anymore snow! Send it our way!
Hers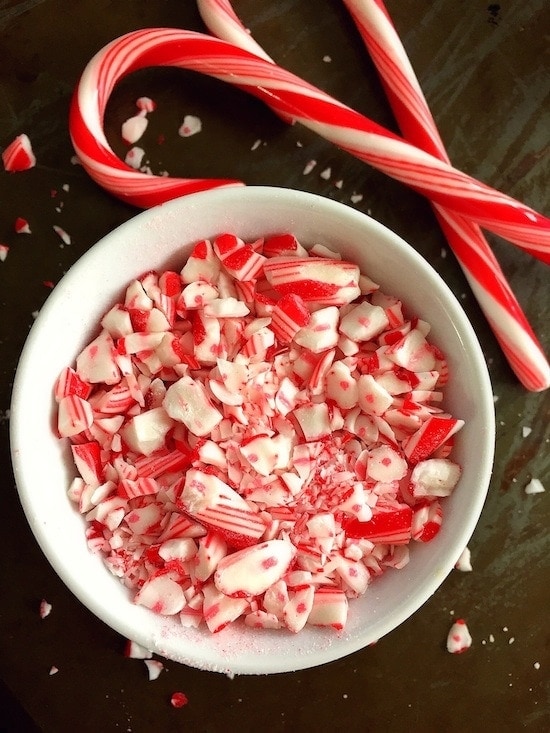 1. I can't believe it is December! I have already started my holiday baking! I love this time of year! What is on your baking list? Do tell!
2. We watched this movie. LOVED it! Go watch it right now!
3. The past week has been rough as far as sleep goes. Maxwell has been waking up every couple of hours to eat. Little stinker! Luckily, the past two nights have been good. I hope it was just a growth spurt!
4. But really, how can I get mad at that face? And those thighs! He does have enough reserves to last through the night. I see the chub, he can't fool me:)
5. I want to host a dinner party so I can create this tablescape!
6. Have you started your Christmas shopping? I am determined to get everything done by next week. Thank goodness for online shopping! Shopping in my slippers is so much more fun than fighting the crowds! If you need gift ideas, check out our Holiday Gift Guide! There are ideas for him, her, kids, and baby!!
7. My dream pantry!
8. I hate that we have to wait until January for a new Parenthood! The suspense is killing me! I am going to be lost when this show is over! I did start a new show, About a Boy. It is a fun little comedy…and the main character, Will, is nice eye candy:)
9. Craving this salad. Yes, sometimes I crave salads instead of cookies:)
10. How cute are these marshmallows? I need a cup of hot cocoa now!
11. 15 Ways to Avoid Blogger Burnout. Absolutely love and agree with all 15 things!
12. Remember this during the busy holiday season! I am going to put that quote on our bathroom mirror!
13. And don't forget about the Twitter Party tonight! Come tweet with me, The Pioneer Woman, Becky from the Land O'Lakes Test Kitchen, and my butter blogging buds! Tune into Twitter from 8-9 pm EST tonight. We'll be talking about our favorite holiday recipes, tips for making it through the busy holiday season, and my favorite topic, COOKIES! Follow the hashtag #CookieChatter! I am going to bake these cookies now so I have some cookies to munch on tonight! If we are talking about cookies, you better believe I am going to be eating them:)