His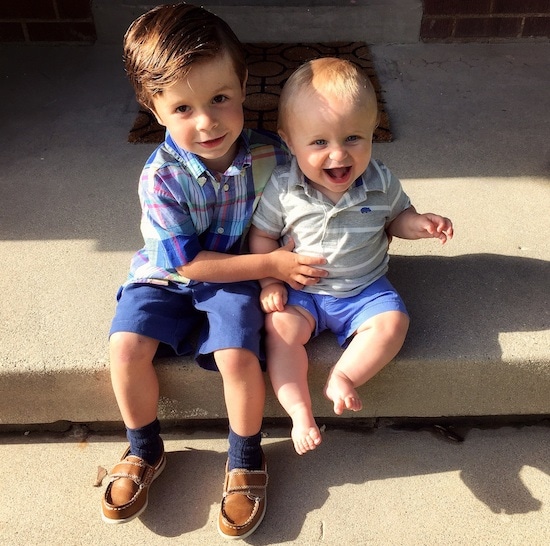 1. These two are so much fun!
2. We watched this movie over the weekend. How far is too far to be great?
3. Yves Rossi! He is incredible! I have been following him for about ten years and this is the best video he has been apart of yet.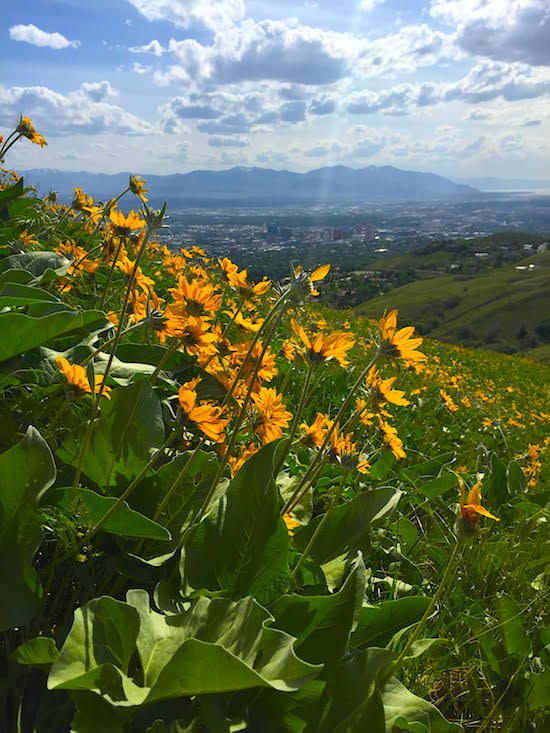 4. I went for my first mountain bike ride since my bad wreck last season. It was beautiful and I just took my time to smell the flowers. I guess it will take me a few rides to get my confidence back.
5. Have you seen these tents? There are pricy but I think this would be fun for the boys and I in a few years. Maria says count her out. She is not a camper.
6. These boys ares great, there exuberance is delightful and made me reminisce on my childhood.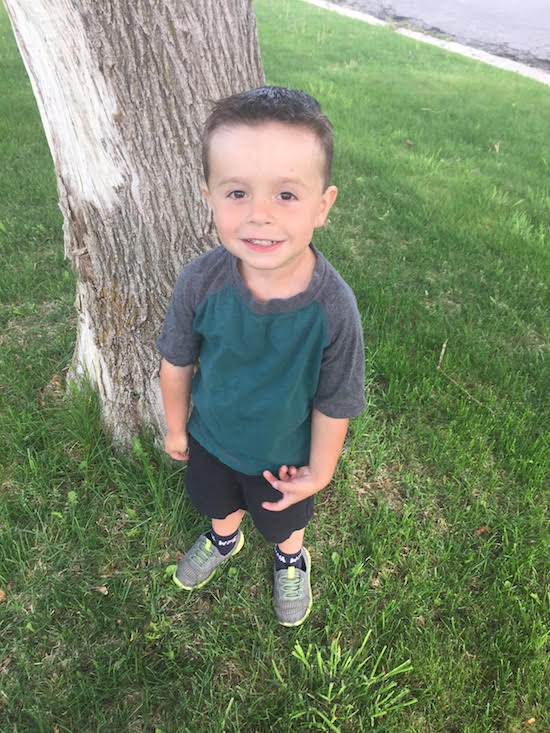 7. Caleb got his first really short haircut for summer and he looks so much different. He is growing up!
Hers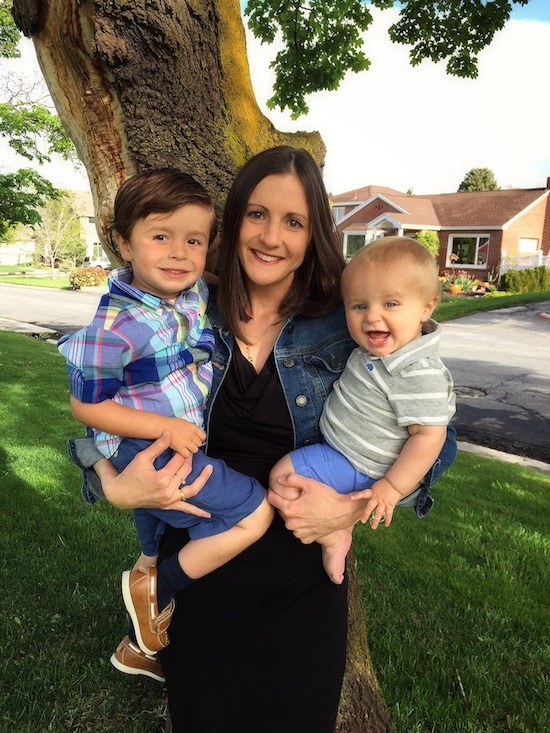 1. I had a wonderful Mother's Day with my boys! I love having a special day, but really, every day is special with them!
2. Coolest manicure ever!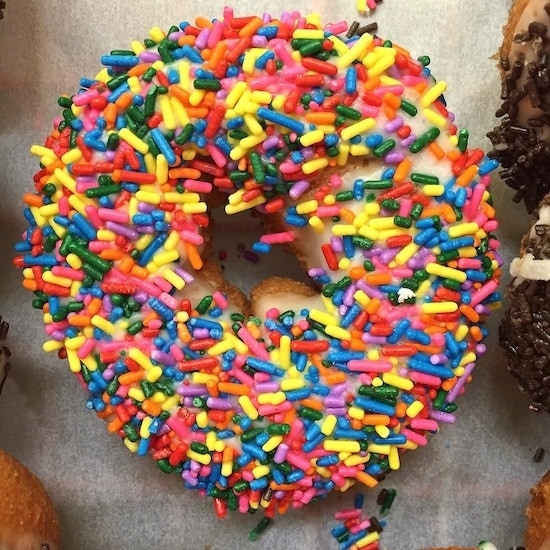 3. We celebrated Josh's birthday with donuts! Caleb always chooses a sprinkle donut. Smart kid!
4. My favorite candle ran out this week. I need to order more ASAP! I always like to have a candle burning or an air freshener plugged in. I don't want people to walk in and think our house stinks. I guess I will just have to bake cookies every few hours until I get a new candle. That's pretty much the best smell ever:)
5. Are your favorite TV shows coming back next year? I am still in denial that Parenthood is over and I am sad that About a Boy got canceled. I kind of liked that show. Nashville and Grey's will be back so I will have some shows to watch. I always say I am going to give up on Grey's, but I can't quit until they quit. I have invested 11 seasons to them, why not 12? Oh, and did you watch Nashville last night? No spoilers here, but I hated the ending! They can't leave the show like that! Uggh! We have to wait until next season? Frustrating!
6. What your cereal says about you! What if I like them all? I am a cereal addict. I don't eat it for breakfast, but it is my favorite snack/dessert.
7. Great coffee table book. So pretty and it's my favorite city!
8. What are you eating for lunch these days? Anything good? I like using Caleb's apple plates for veggies, hummus, and pita chips. I am a kid at heart:) The cookie for dessert is a must:) I need some new ideas though, share your favorites in the comments! I for sure want to make this and this!
9. Pretty pots!
10. Cooking from this book this week!
11. Jazz up your breakfast routine.
12. Cake for breakfast? YES!
13. Did your favorite peanut butter make the list? I think I will do my own taste test at home. I love PB!