His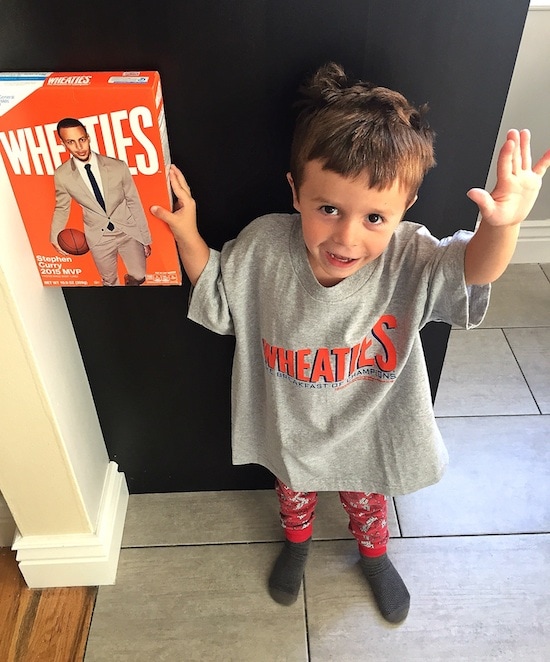 1. Caleb is a Warriors fan and loves Stephen Curry. Curry is currently on all of the Wheaties boxes. We work with General Mills and they know Caleb is a Warriors fan, so they sent him a surprise package with boxes of Wheaties cereal and a Wheaties t-shirt. Caleb loved the package, but thinks Curry sent it to him, even though we told him who it was from. He kept saying, "Curry really likes me! This is awesome!" He even asked to make a video for Curry to thank him. In the video, he tells Curry he loves him and then he asks if he can send Lucky Charms next time. HA! What a kid!
2. This is a funny and clever ad.
3. This is cool! Would you call it a motorhome?
4. Brain health. Interesting.
5. Maxwell is talking up a storm. He is now saying: mom, dad, monkey, dog, cracker, milk, hungry, windy, hi, bye, go, and papa.
Hers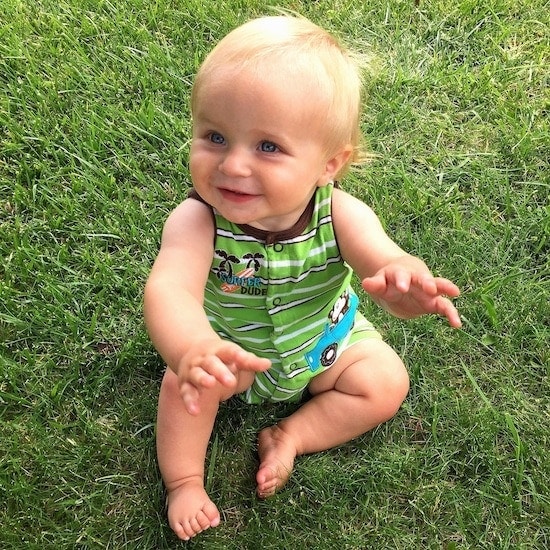 1. Guess who is 11 months old? That's right, Maxwell! I have less than a month to come up with something fun for his first birthday. Any suggestions? I made these for Caleb. Would it be lame if I made them for Maxwell too? I love celebrating birthdays, but I like to keep things simple. Maxwell will not be getting a 17 layer cake, a bounce house, or a petting zoo:)
2. We watched this movie over the weekend. It was good and the eye candy was even better:)
3. Yes, yes, and YES!!!
4. This house. I want to move in!
5. I made my first Chatbook! It was easy and I love having all of my Instagram photos in a book. I can't wait to make more! If you want to make a book, use this code: 33HZ7H4N. You will get your first book free! This is not sponsored, they just gave me the code when I checked out and I thought you might want to try it:)
6. Over the TOP!
7. I need a refill!
8. I don't need another pair of sandals, but I want these!
9. What should I put in my baskets?
10. This salad. Love!
11. Kiss, kiss!
12. I am not good at baking pies, but I have to try this one!