His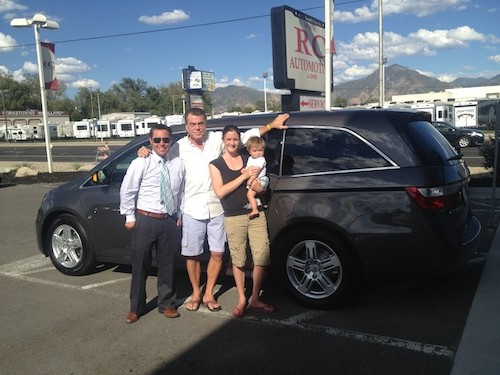 1. Read with the tune of Johnny Cash "I've Been Everywhere Man." We got a van man. Now we can go everywhere man. We bought our van from Barr because he is the man.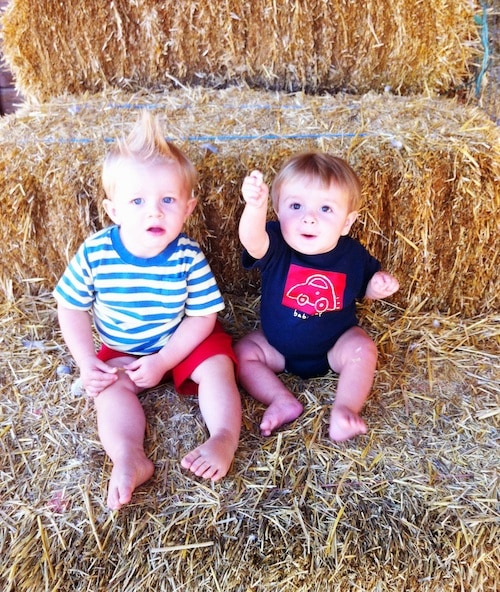 2. My brother, his wife, and their baby were visiting us for the long weekend. Caleb and his cousin had so much fun together. I wish they lived closer. There is nothing like the camaraderie of a brother. I miss him every day we are apart. His wife is equally as awesome.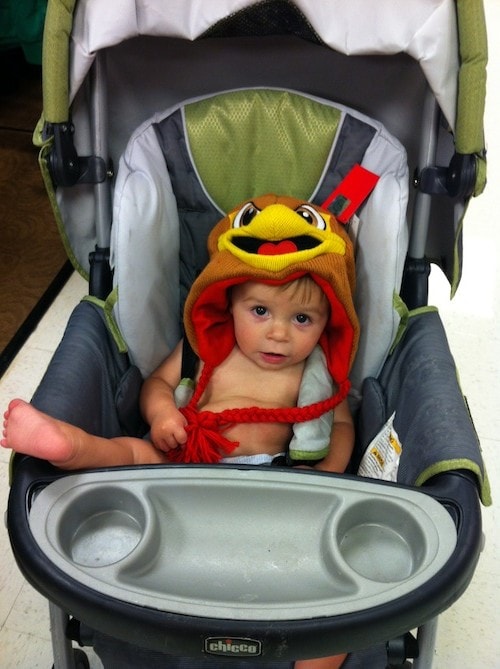 3. Football season has started! Yahoo! Caleb and I are excited. Go Utes! Caleb wearing a swoop hat-the Utes mascot!
Hers
1. Sorry there wasn't a "This and That" post last week. I came down with a nasty flu bug and had to go to the ER. I will save you from all of the icky details, but they loaded me with fluids and Zofran. It was a rough couple of days, but I am feeling much better now.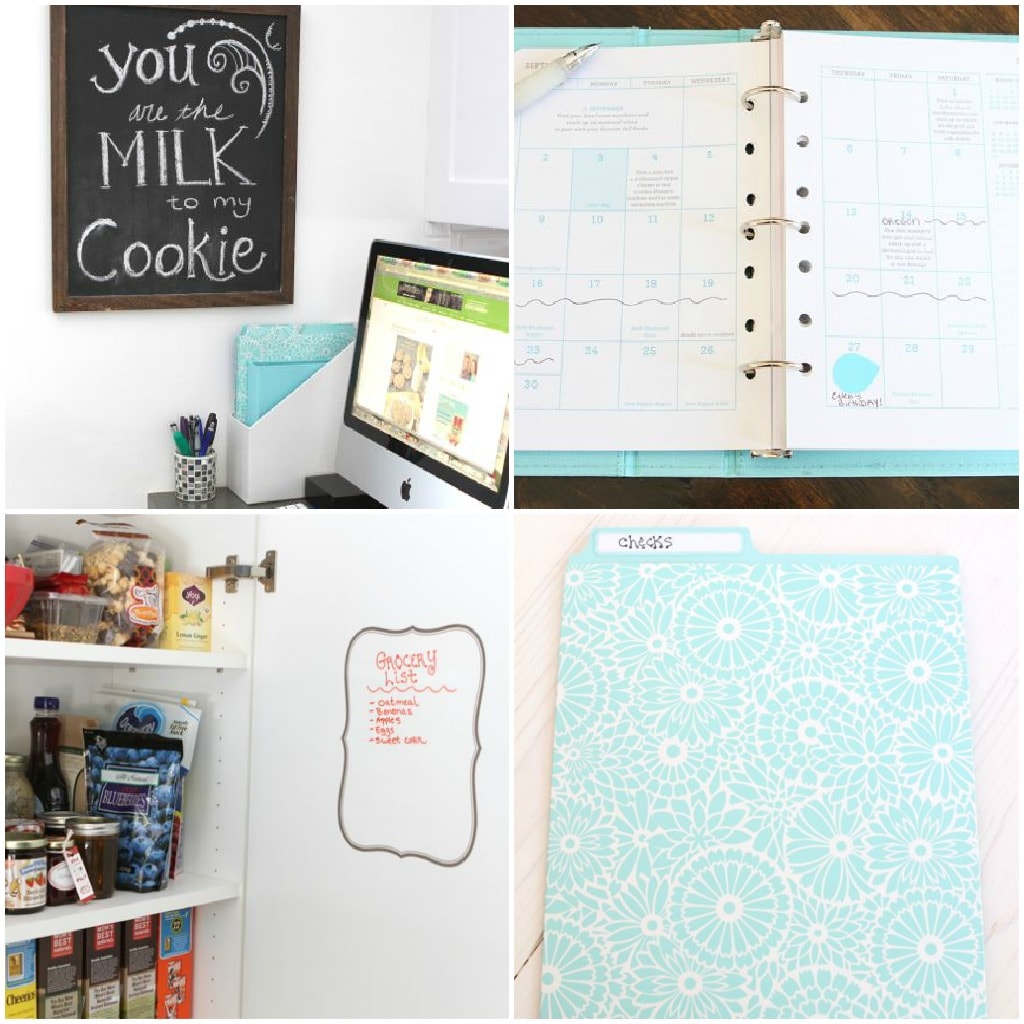 2. Back to school time always makes me want to get organized. This week I have been working on getting organized with Martha Stewart's Home Office with Avery products. I have a little corner in our kitchen that I consider my office and it usually gets pretty messy. To get organized, I used a Magazine File to organize my files. Don't you love the color and designs of Martha's new file folders? So fun! I also keep my Martha Stewart monthly calendar in my file box so I can plan my blog posts, keep track of birthdays, appointments, etc. And I love the little tips Martha includes-so helpful! I also added a Dry Erase Decal inside our pantry so we can keep track of our grocery list. Yay for being organized!
Here is a coupon for you all so you can get organized too!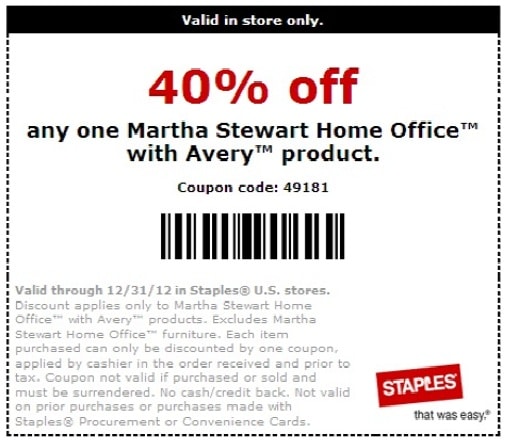 3. Love these DIY Natural Room Scents! They smell good and they are pretty!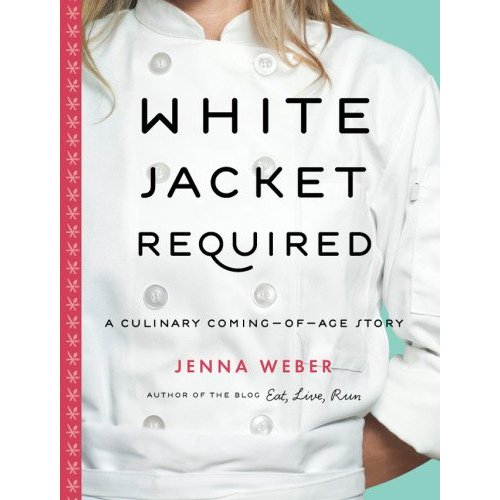 4. So I FINALLY read a book-White Jacket Required: A Culinary Coming-of-Age Story by Jenna Weber. No, it isn't the first book I've ever read, but it is the first book I've read since Caleb was born. It felt so good to turn pages again! Jenna writes the popular blog, Eat, Live, Run-one of my favorite blogs, and Jenna is a dear friend, so I knew I would like the book, but I LOVED it. Congratulations Jenna!
5. Josh loves donuts and Crullers are one of his favorite. I think I will get big bonus points if I make these Homemade Crullers for him!
6. Since I was sick and couldn't eat for a few days, I think I need to make up for lost time by eating cake, cookies, and ice cream…all day long!
7. Caleb's first birthday is only a few weeks away! HELP! What kind of cake do you make for a one year old? I know he won't really eat it…and we don't want him to. We are kind of strict when it comes to sugar for our little guy. He is too young! Someday he will get to taste mama's cookies, but not for awhile! Let me know if you have any fun birthday suggestions!
8. Our friend, Jake, gave us a huge box of peaches from his orchard. We are all in heaven-including Caleb:) He can't keep his hands out of the box! I see Peach Salsa, Peach Crumb Bars, and Peaches 'n Cream Stuffed French Toast happening in the near future. What are your favorite peach recipes?