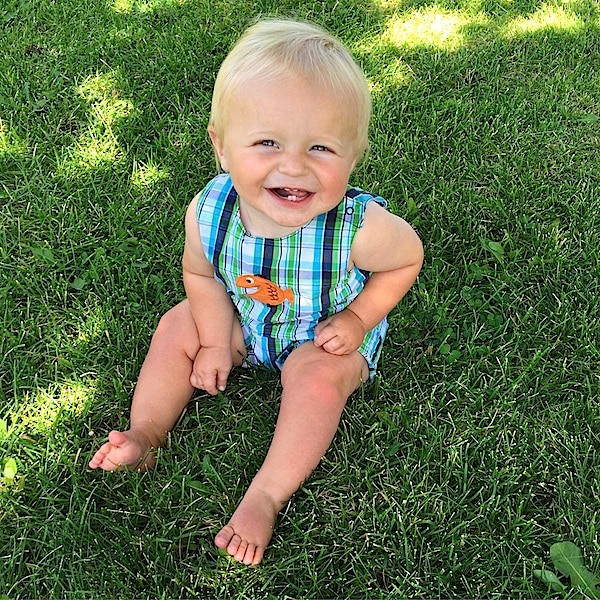 His
1. The other day Maria was holding Maxwell and I gave Maria a kiss as I was headed to work. Maxwell did not like it. He looked at me in the face and said, "No, No, No!" So we kissed a few more times and he did it every time. Maria and I were laughing hysterically. Maxwell has always been much more of a mama's boy than Caleb ever was. And speaking of Maxwell, he had a birthday this week. Our little guy is growing up!
2. This is really cool for bike commuters.
3. Cool electric skateboard.
4. This is Caleb's last week of swim lessons. He has done a great job this summer. He is no longer afraid to put his face under the water and loves jumping off the diving board. Now, he just needs to master the cannonball!
Hers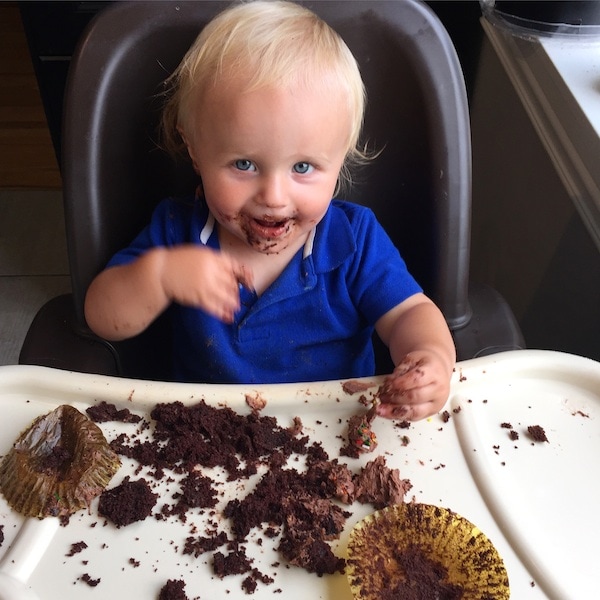 1. Maxwell turned one yesterday! I am still having a hard time believing that my baby is ONE!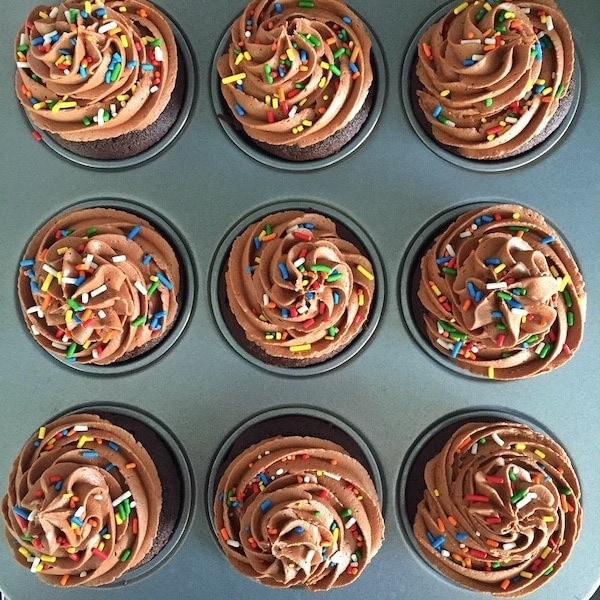 2. We celebrated Maxwell's birthday early with a Skillet Chocolate Chip Cookie, so I wasn't going to make another dessert, but Caleb said Maxwell HAD to have cupcakes on his birthday. We also HAD to wear birthday hats. Caleb loves birthdays:) I made my Ultimate Chocolate Cupcakes and everyone enjoyed them, especially Maxwell! It was a party:)
3. Thanks for all of your comments on our house post! We are super excited and will be sharing updates along the way! Right now, I am pinning house ideas like crazy! A few of my favorite boards include: For the Home, Dream House, and of course Kitchen!
4. This will be lunch!
5. Feeling lacy!
6. Grilled cheese, please!
7. It's been zucchini everything at our house! I put a batch of Zucchini Coconut Chocolate Chip Cookies in the freezer and I made my favorite zucchini bread! If you are looking for more zucchini recipes, check out my favorite zucchini recipes! I have a few new ones coming your way soon too:)
8. The two bag rule!
9. I will take 3 scoops!
10. Fun wall!
11. I need to go to IKEA now!
12. Talk about good timing!