His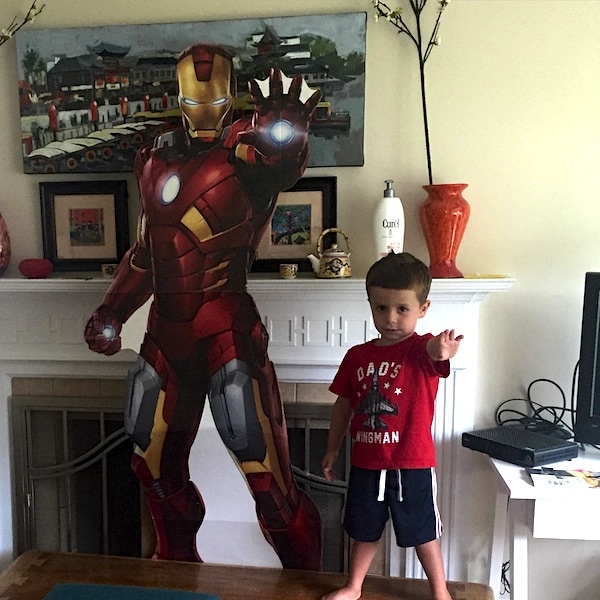 1. Our good friend surprised Caleb with this! Maxwell loves it too! He puts his hand in the air and yells "Ironman!"
2. Dad saves the day!
4. Little League World Series.
5. When we say prayers before dinner and bedtime, we often have to tell Caleb to fold his arms over and over again. Well, Maxwell has picked up on this so every time he hears the word prayer, he folds his arms and puts his head down. He doesn't want to get in trouble for not being reverent:)
Hers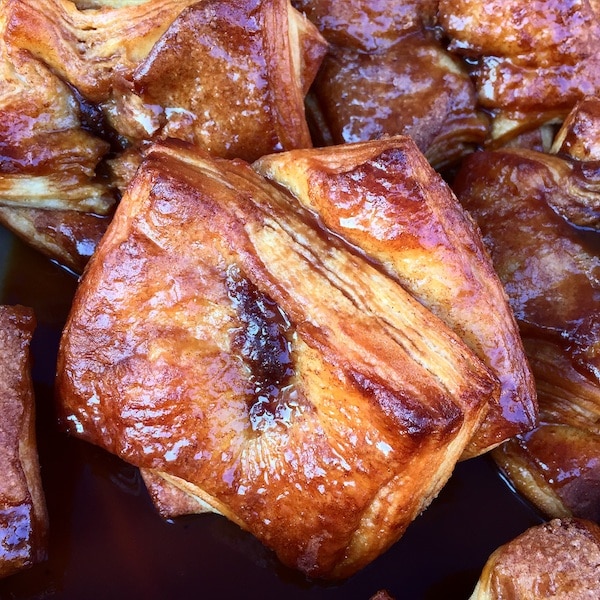 1. I am still dreaming about the salted caramel croissants from the farmers market.
2. This is happening ASAP!
3. I am going to Boston at the beginning of October and I am super excited. I have never been before. I would love suggestions on where to stay, eat, and fun things to do! Please leave your suggestions in the comments. And I am traveling without my boys, the first time in a long time!!
4. One of my favorite salads!
5. I reserved this book at the library and it just came in! I can't wait to start it!
6. Love this shelf.
7. A great end of the summer party! I want to do this!
8. Exciting news, fashionABLE is now local and global. Check out the new Miriam Collection and learn about how they are empowering women. And I seriously want every piece of jewelry in the Miriam Collection. Why can't my birthday be every day? 🙂 I have this necklace and I looooooove it!
9. Caleb's dream donuts!
10. We can't get enough Caprese Garlic Bread. I don't think we will stop until the tomatoes stop!
11. Several of you have asked for house updates. I promise, we will share more soon, they are almost done framing. YAY! You can follow me on snapchat (twopeasandpod) if you want to see progress videos.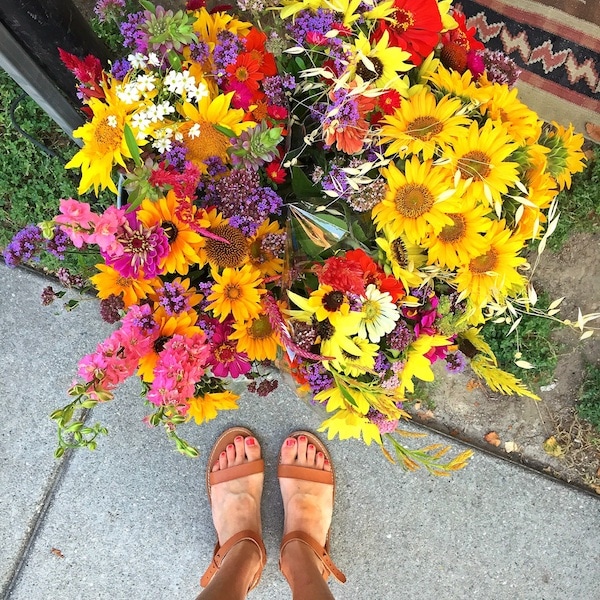 12. Pretty blooms make me happy!
13. Don't forget to enter out giveaway for KitchenAid's new Torrent Blender. It is amazing!