His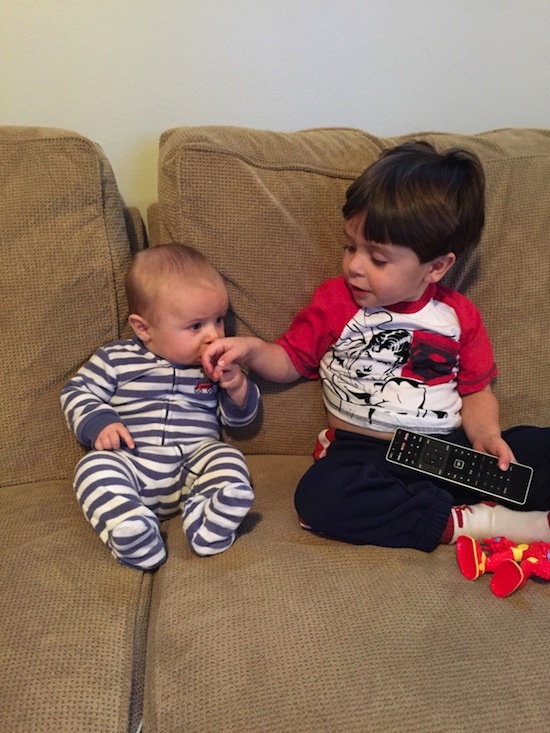 1. Reminiscing from a year ago. Oh, how much change happens in just a year. Love these little duders.
2. We need more businesses with this mind set.
3. Basketball season is officially here and half the reason I watch is for Charles Barkley. He's not the best role model, but he makes me laugh.
4. I can never stay awake for the late night shows, but I love watching clips online. This one is hilarious.
Hers
1. I reallllllllllly want this cookbook!
2. I made these over the weekend and ate way too many. They were mini though so it was totally acceptable to have seconds and thirds:)
3. So easy to make and MUCH better than store bought!
4. It snowed this week. I am not ready for it, but the boys LOVE it! So I guess it is time for me to hibernate.
5. Fun pies!
6. Thanksgiving, do you stick to traditional dishes or do you like to mix things up and try a few new dishes?
7. I went to the winter tasting at Deer Valley this week. I am still full! Deer Valley has the BEST food. Maybe I will hibernate there this winter. The boys can ski and I will eat. Sounds perfect to me!
8. Get crafty and set your Thanksgiving table with these.
9. I am on season 4 of The Good Wife now and I am starting to have a little crush on Cary. Surprising since I wasn't a fan when he was on Gilmore Girls. Rory and Jess forever! I know, different show, different character, just the same actor, but he still reminds me of Logan…but I am seeing past that. Cary is growing on me!
10. Has anyone seen Burnt yet? It is on my to do list. Bradley Cooper and food…it should be good!
11. Visit the blog tomorrow for a fun giveaway!!