His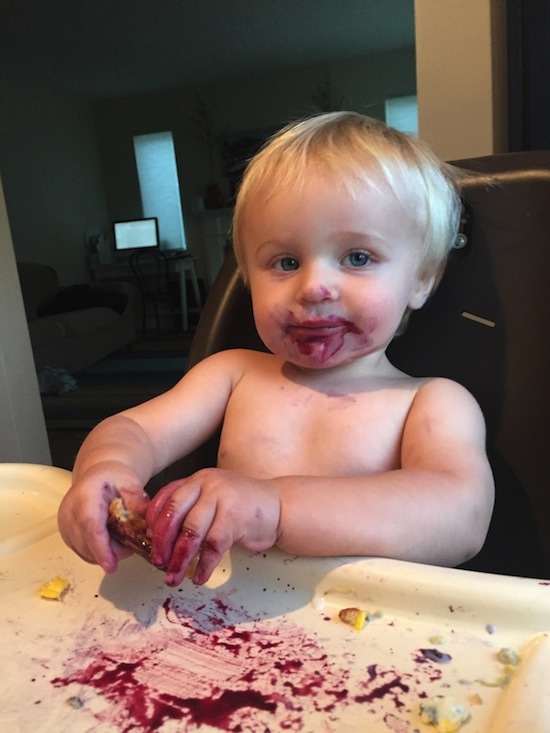 1. Maxwell doesn't mess around when he eats blueberry waffles.
2. Caleb loves Top Gun (don't worry, I fast forward through most of the movie) and has been running around singing "Danger Zone" by Kenny Logins.
3. We tried Annie's new crescent rolls this week. The boys give them two thumbs up!
4. Interesting article about the brain.
5. Caleb is really excited for the new Star Wars coming out in December. We have watched The Fantom Menace and Clone Wars. Caleb says he likes the bad guys better because they have red swords and his favorite color is red.
6. On Saturdays, you will on find this show on in the background while we are cooking. Sad Chris is leaving, but best wishes to him in his new endeavors.
7. Maxwell is officially walking. He has been taking steps here and there for a few months, but now he is walking all over the place.
8. Oh man, we don't have Legos yet, but are Legos worse than any small toy? I have about killed myself by stepping on a Hot Wheel.
Hers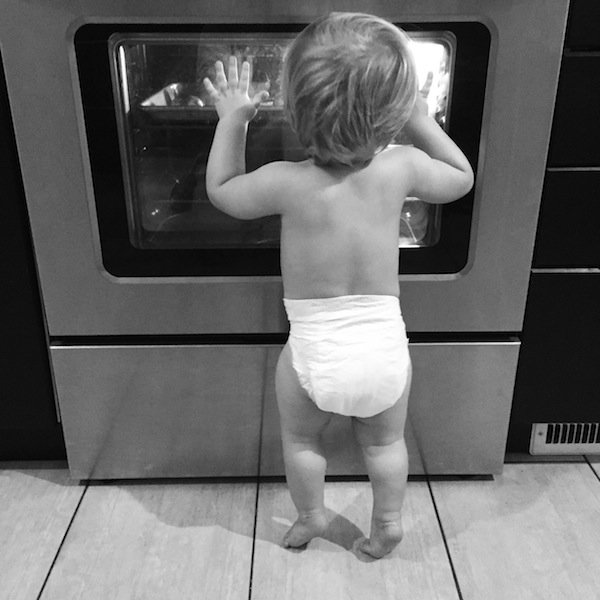 1. Hurry up cookies! He takes after his mom, I do the same thing:)
2. Thanks for all of your kind comments on our family photos. Don't forget to enter the Minted giveaway! It ends tomorrow!
3. I want this dress. It looks so comfortable!
4. Plan the perfect Thanksgiving menu.
5. Dying over this breakfast sandwich!
6. Trust your intuition.
7. Just ordered a few of these! Perfect for holiday treats!
8. Pretty and easy DIY bowls!
9. Can't stop eating these!
10. Christmas cookies…any suggestions for this year? I am ready to start baking! I know we have over 200 cookie recipes on our site, but there is ALWAYS more room for cookies:) I would love your suggestions!
11. Make your home smell like the holidays!
12. I was like NOOOOOO!!!! when Scarlett chopped off all of her hair on Nashville, but then I read this.