His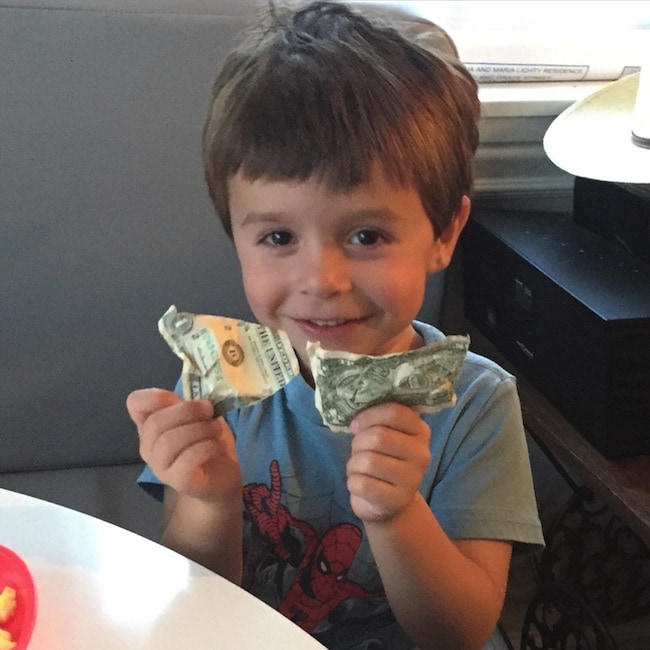 1. We have not started the allowance thing with Caleb yet, but after he was an extra good helper, I gave him a dollar. We were going to the store later that evening and he was asking what he could buy with a dollar. Quickly he learned a dollar does not go very far. So he ripped the dollar in half and said "Daddy, now I have two dollars, what can I buy with two dollars." Ha! There was no way we could get mad at him because the thought he put into it. We tried to explain to him that money does not work that way (don't we wish it did) and we have to work hard for our money so it is important to spend wisely. I am just glad it was a dollar bill.
2. This is great, especially since it came from a young boy.
3. Maxwell usually wakes up about an hour before Caleb. Maxwell tries to sneak into their room and wake Caleb up every single morning. We usually catch Maxwell because we hear him laughing as he is waddling or crawling down the hall. Yesterday morning Caleb woke up and Maxwell was so excited to see him. Caleb was not excited to see anyone. Caleb started whining for me to get his blankie and about 5 minutes later Maxwell waddles out from the back of the house with Caleb's blankie and gave it to his big brother. It was a really neat moment. Caleb cheered up pretty quickly when he realized what happened. It made my day.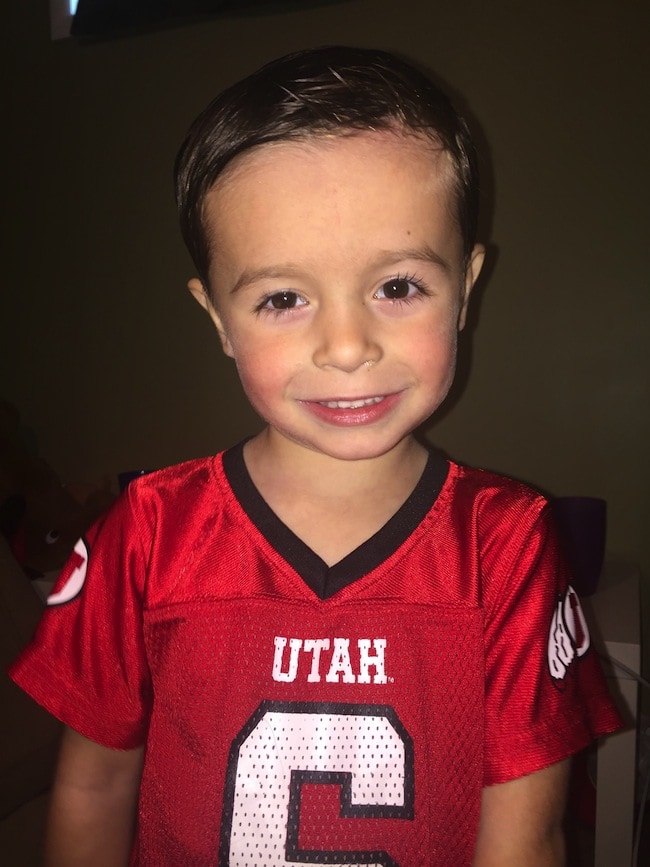 4. Caleb needed a haircut, so I cut it. If you put enough product on any haircut looks fine. Ha!
Hers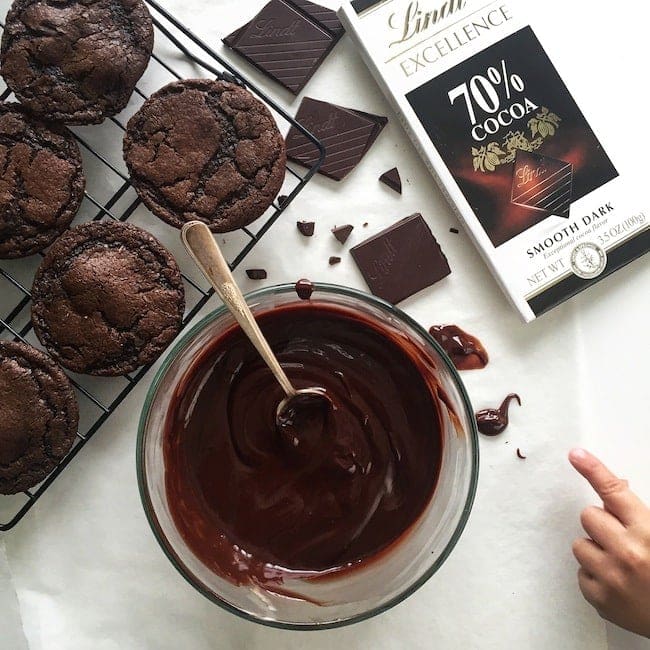 1. It's December and that means it officially cookie season, my favorite time of the year! What are you baking this year? If you need ideas, visit our cookie section. There are LOTS of cookie recipes! I will also be posting some new recipes this month! Yay!
2. Have you started your Christmas shopping? I did most of our shopping online already…of course I picked out a few things for myself:) If you need ideas, check out our Holiday Gift Guide. There are gift ides for him, her, and the kids!
3. We all came down with colds Thanksgiving weekend so we stayed in our pj's, watched lots of football ( I also binged watched The Good Wife), ate soup, and sipped herbal tea.
4. My favorite cookbooks from 2015! What were your favorites?
5. Entertaining tips and How to Set the Table. I love party season!
6. Plaid. I bought one for me and a few for friends!
7. Give me the pan!
8. I want to make these with the boys!
9. Get the kids in the kitchen this holiday season.
10. Cute and festive cupcakes!
11. I want this skirt. Perfect for holiday parties!
12. Fixer Upper is back with new episodes and I LOVED the house they did this week. I really wish Chip and Joanna would come decorate our house when it is finished:) I just love them! And speaking of our house, it is coming along! They just finished the dry wall, roof, and the siding is almost done! I will do a house post soon!
13. Our friends at DeLallo are offering our readers 25% off all gift collections on DeLallo.com through December 16th. Enter the code TWOPEAS25 when you checkout! They have a lot of fabulous food gifts, which are great for anyone and everyone! Happy shopping!
14. Don't forget to enter our giveaway!