His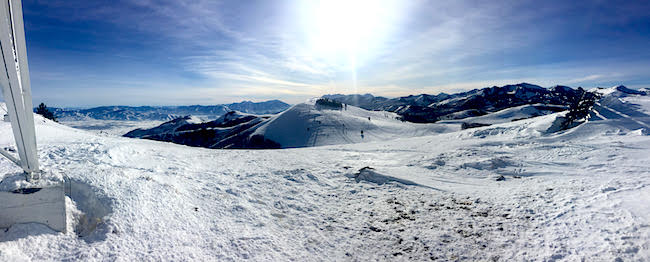 1. I skied at Deer Valley Resort on Tuesday and it was absolutely beautiful. Utah is getting some good snow this year. This is looking towards Mount Timpanogos.
2. Good people do good things.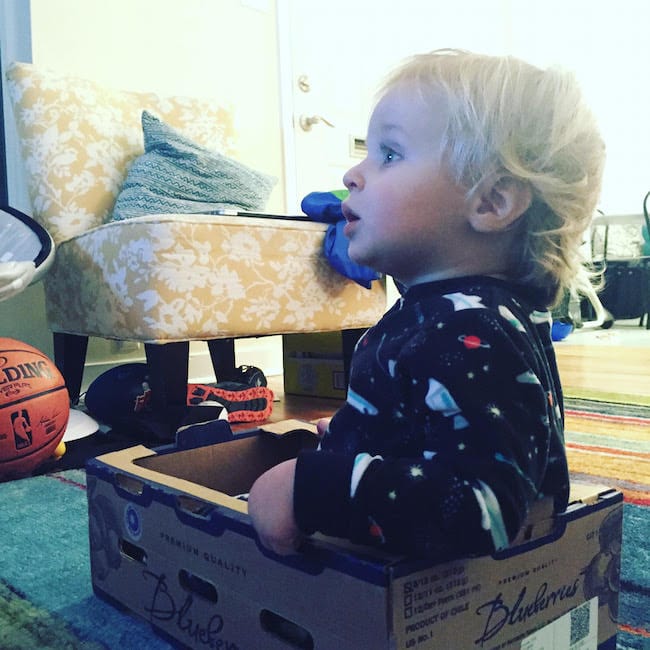 3. Maxwell loves sitting in boxes. He pushes them in front of the tv and watches cartoons. He reminds me of a cat. Ha!
4. Caleb has always been a good kid, but around the time Maxwell was born we started having the power struggle battles that are sometimes called the "terrible twos". They were the "terrible threes" for Caleb. Well, Caleb is four now and we have noticed a huge difference. He has become such a good helper and great big brother. The power struggles have almost completely disappeared. He is still four and throws the occasional tantrum, but so far we are loving age four.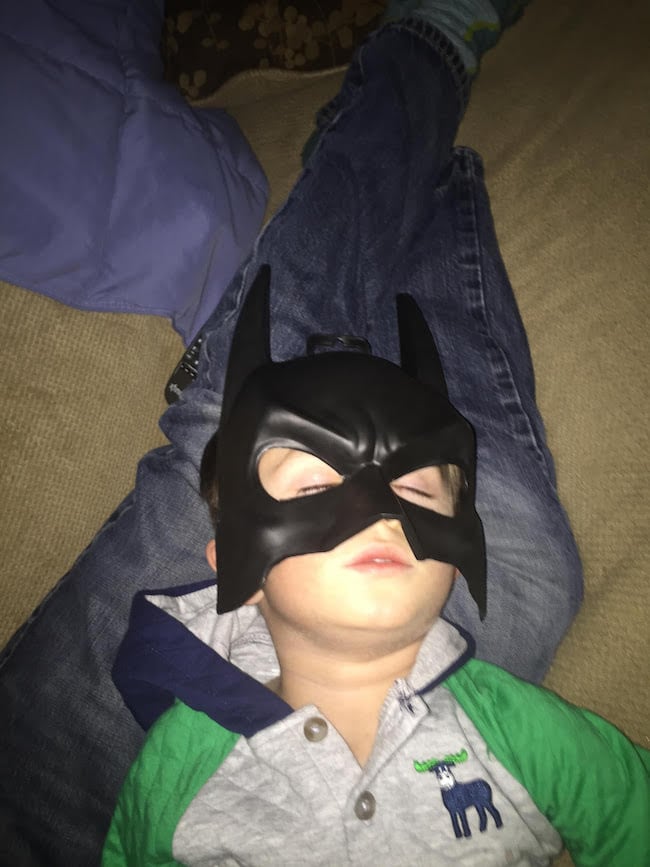 5. Batman fell asleep on the job. Caleb took a nap with his mask on and it didn't even bug him. Maybe he is Batman:)
6. The Patriots and Chiefs play this weekend. I am torn on who to cheer for. I love both teams. It should be a good game!
Hers
1. I had a fabulous time at the Golden Globes with Lindt. It still feels like a dream! The viewing party was tons of fun and the Weinstein party was unreal. We walked the red carpet and had fun stalking the stars:) We stayed out until the wee hours of the morning and I am still feeling it. I don't remember the last time I pulled an all nighter, ha! I wore a Ralph Lauren dress…I figured black and white was safe! My feet are still hurting from being in heels, but it was SO worth it! I had the best time! So what did you think of the show? Favorite moments? Best dressed? Worst dressed? Do tell! I loved me some LEO!
2. I made sure I ate my fair of chocolate while I was at the parties and Lindt sent us home with the same box of chocolates that all of the celebrities received. I am hiding my box from the boys:)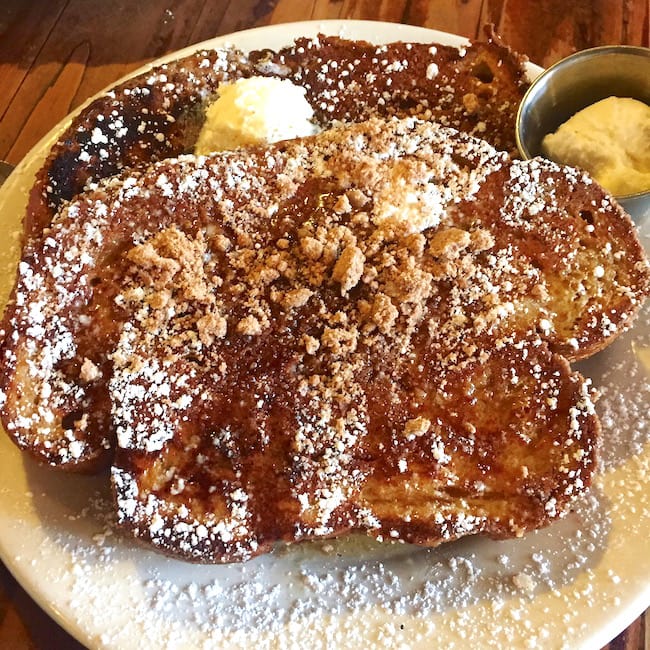 3. While I was in LA, I went to breakfast at The Griddle Cafe, my favorite breakfast spot. I always order the "Recess Time" pancake, which is a cinnamon streusel pancake. It is our very favorite, we even recreated it because it is SO good. Well, this time I tried the cinnamon streusel French toast and it is life changing. I have a new favorite breakfast! I think we will have to recreate this one too!
4. This soup looks delightful!
5. Pillow talk…no, really. I need help finding a new pillow! I wake up every morning with a sore neck and I think it is my pillow. Right now, I am using a pillow we bought from Costco. I thought it was a good one, but maybe not. Do you have a favorite pillow?
6. Bring on the cheeeeese!
7. Are you watching Making a Murder? EVERYONE is talking about it. We haven't started it, but I told Josh we need to watch it together ASAP. I am sure we will be sucked in. I love a good show!
8. Love these makeup tips!
9. I need to learn photoshop so I can do this! So cool!
10. Soooooo dreamy!
11. I want to read this book!
12. These tots get two thumbs up!